How the West Was Won: A Bold Cinematic Experiment on an Epic Scale
With the encroaching medium of TV gaining traction in every home across America, many films of the early 60s show the signs of an industry in crisis. As audiences were realizing they could remain in the comfort of their own homes, Hollywood had to find a way to show they were bigger and better than the small screen. The result: 1962's How the West Was Won, a film so bold and epic it required three directors to shoot and three projectors to show.
To understand the wild idea behind How The West Was Won, you first have to understand the process behind it: Cinerama!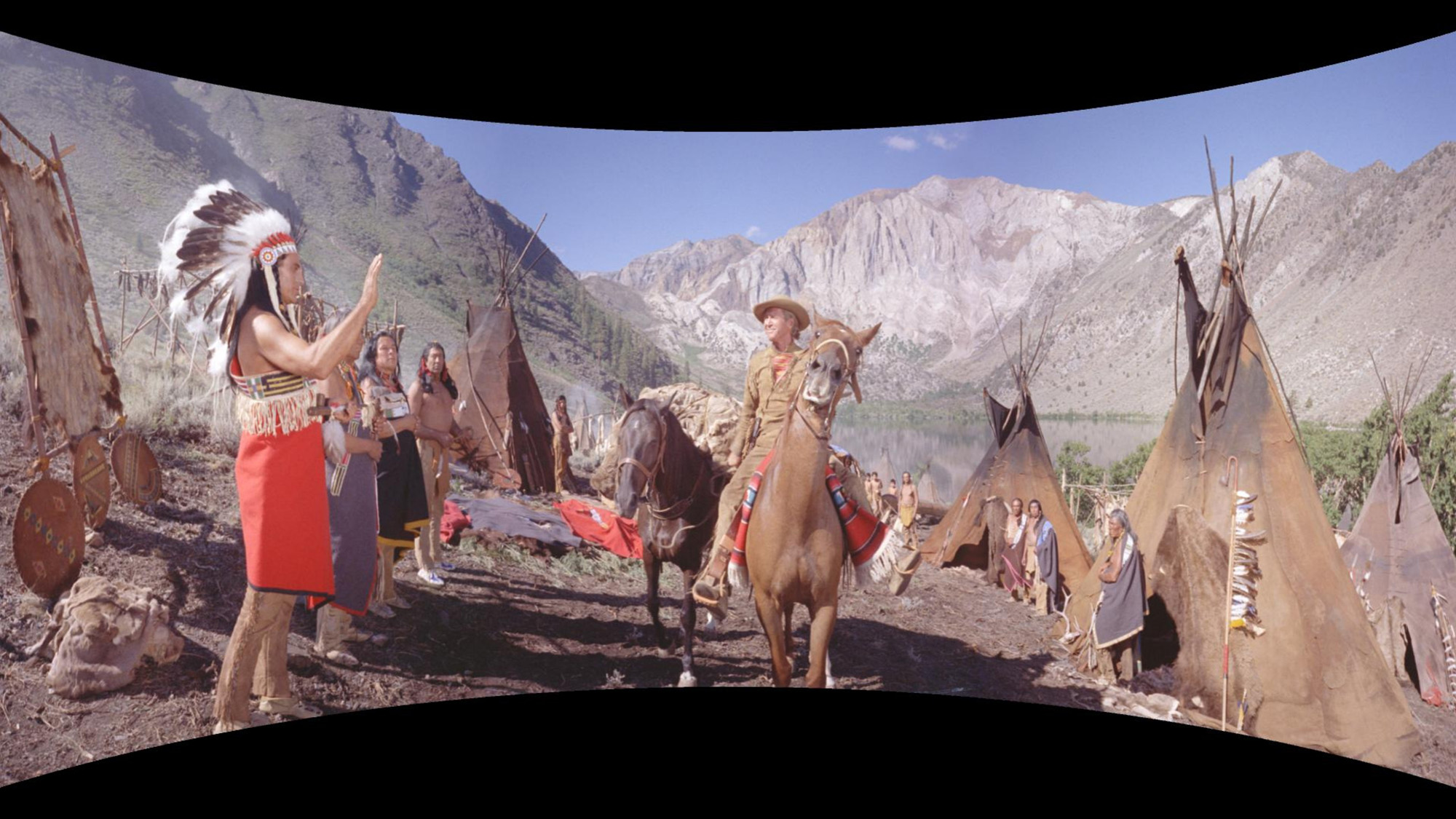 Cinerama was the first modern widescreen process, a predecessor to IMAX. Cinerama not only made the screen 20% taller, but turned it into a triptych of curved screens which surrounded the audience. These screens required large carnivalesque domes that practically begged audiences to make a special night of seeing the movies within. Of course, those three screens required three projectors with complete, separate images shot on-set with three different cameras. If that's already bending your mind, you're not alone. The three strip format never found its market with filmmakers, and lasted only around a decade. How The West Was Won remains one of only two fiction films made in the format.
The concept for How The West Was Won was massive in its scope but simple in concept: Tell the entirety of how American settlers headed to the West and the dangers they faced in five chapters. It would essentially be every kind of Western in one movie and chock-full of the stunning vistas Cinerama loved in its documentaries. Add to that an impossibly stacked cast featuring A-list stars like Henry Fonda, Debbie Reynolds, James Stewart, Agnes Moorehead, Gregory Peck, John Wayne, and Raymond Massey returning to the role of Abraham Lincoln, and you have the perfect formula for Cinerama to bring audiences back to the movies.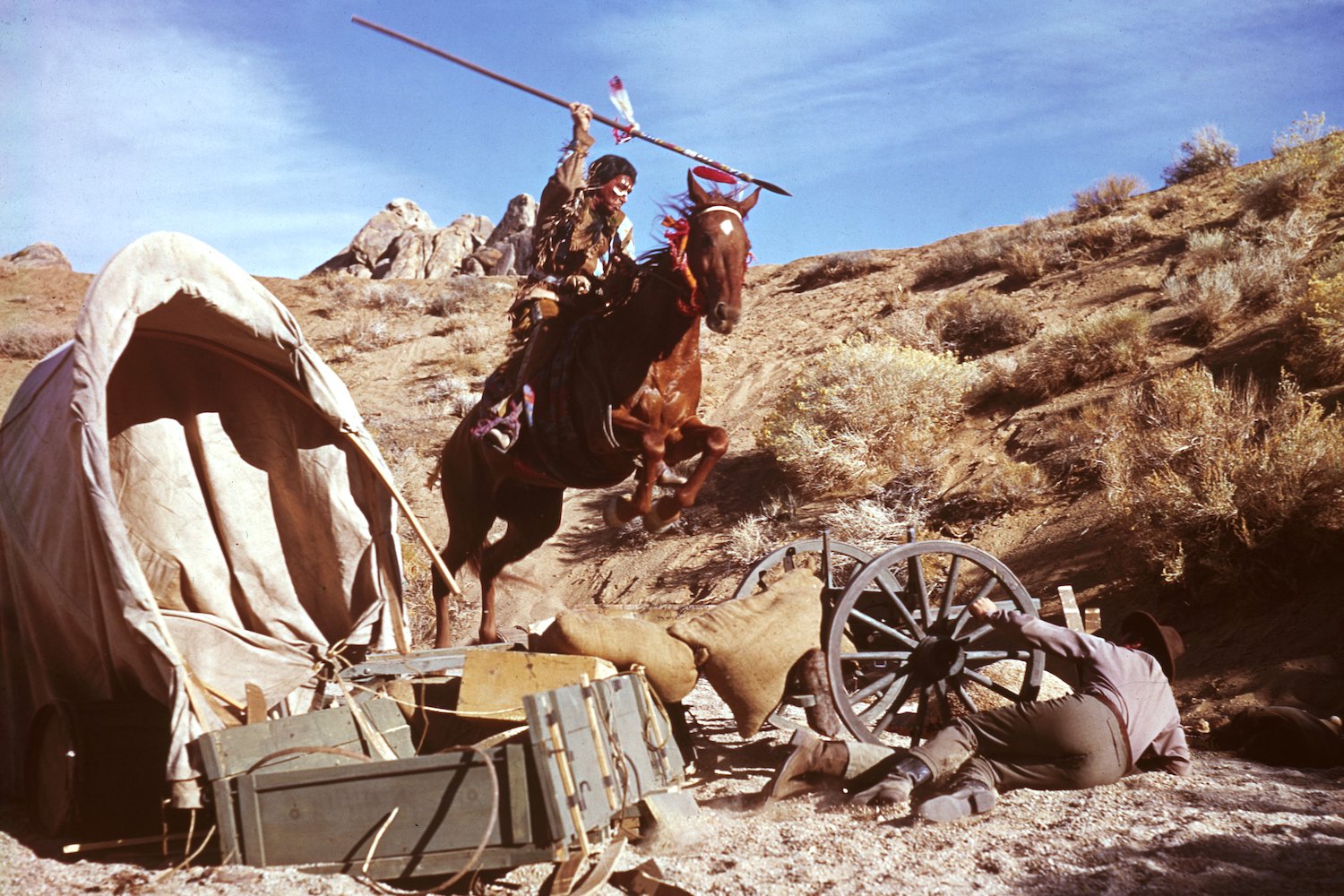 Producers were immediately faced with the fact that Cinerama isn't just one movie, it was three. To tangle with this they brought in three directors: Western stalwart John Ford, George Marshall, who made his name in the 30s, and True Grit's Henry Hathaway to oversee the majority of production. But more people wouldn't solve every issue Cinerama presented. Sets needed to be twice as big on both sides, shots need to remain wide so actors aren't distorted on the curved space or garishly cut between screens and issues arise where eyelines between actors talking get messed up in projection. How The West Was Won bends over backward to accommodate the technological limitations of Cinerama and ends up being a rather unique visual experience, shot on a wide and epic scale to match the themes of the movie. For better and worse it looks and feels different from every other cowboy movie, and it's easy to see how some consider it a capstone of a certain Western era.
The failure of Cinerama was no fault of How The West Was Won, it made $50 Million on a budget less than half that size, but the unwieldy nature of the format was never quite tamed by fiction filmmakers so it remains a unique relic of its day. As westerns themselves have faded from public consciousness and our view of the reality of "settling" North America becomes more complex, with a better understanding of the role of Indigenous Peoples, How The West Was Won very much remains the biggest, wildest interpretation of the mid-century obsession with myth making and the American West.