Nostalgia Trip: The Story Behind the Documentary Ferris's Room
May 9, 2018

By Go Back

Ferris's Room, Hollywood Suite's debut feature documentary premieres June 5! Watch the trailer here.

We were very excited when we learned about Toronto artist Sarah Keenlyside's recreation of Ferris's bedroom from 1986's Ferris Bueller's Day Off. So excited, in fact, that Hollywood Suite director Ryan Mains reached out to Sarah hoping to profile her exhibition of Ferris Bueller's room. But when Sarah got the chance to recreate the room a second time for the special 30th anniversary of the film in Chicago, that profile idea turned into a feature film. That's how our new documentary Ferris's Room was born.

The film still holds a special place in Ryan's heart. "Of all of John Hughes films, Ferris is my favourite. Except for some hairstyles, the film has aged very well. It looks and feels like it could have been made today." His love of the film is one that started early, "Ferris is one of a handful of films that really stuck with me from my childhood. I'd typically get home from school and watch a film. I've probably seen it at least 40 to 50 times."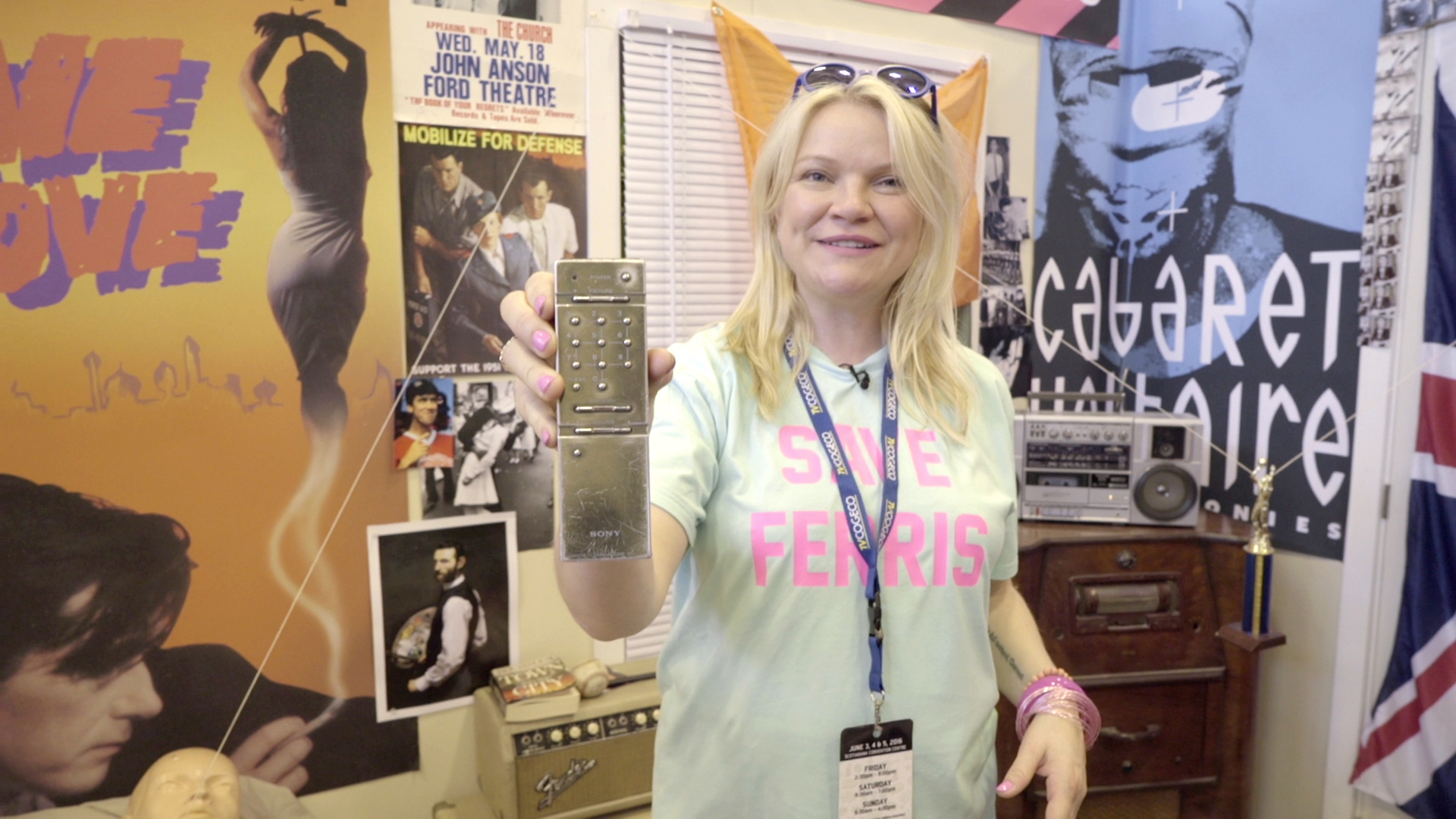 Of course nothing is ever so simple, and while recreating the room the first time was a monumental task, Ferris's Room shows that Sarah had even more challenges this time around. Sarah not only had to identify, source and create multiple props for the room, but also had to face multiple challenges travelling from Toronto to Chicago and building a bedroom from the ground up.
Being nearer to the actual setting of the film gave Sarah the chance to meet local fans of the film, including one who lent Sarah a particularly unusual prop found on the side of the road. Ryan found watching Sarah's process very interesting. "It was also really interesting to watch Sarah's process in recreating the room. As a filmmaker I consider myself all about the process, and although it's a very different medium, it was nice to see how someone else approaches their craft."
The film was also a quite a task for Ryan as he was essentially a one-man operation. "I directed, produced, operated the camera, did sound, throughout about 95% of the film, and over time it becomes gruelling both mentally and physically." But in the end it, he says, it was all worth it. "Early on in the process I made the choice to forego having a crew as I was hoping to get a more intimate look at Sarah's process, and I think this helped immensely in this regard."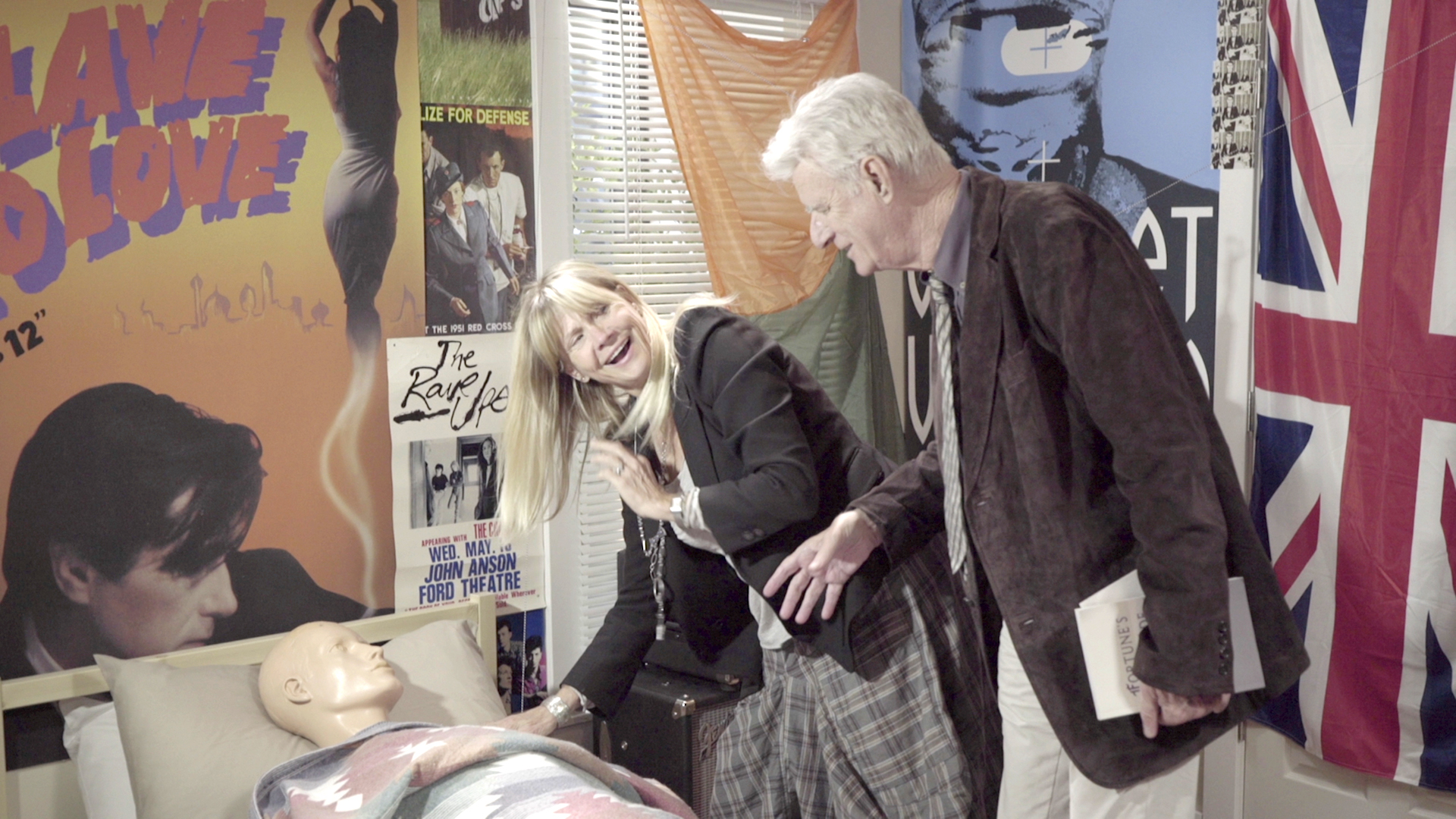 The upshot of all the hard work was Ferris Fest. Among Ferris Bueller superfans and at the real locations, Ryan got a chance to fully immerse himself in one of his favourite movies. "Seeing how happy the room made people that were attending Ferris Fest, was pretty incredible. This movie means so much to these people and it was nice to be able to witness their reactions to it." Throughout the film there are plenty of people who not only enjoy Ferris, but truly shape their lives around it. Watching fans head to the real locations and immerse themselves in Ferris Bueller proved it is more than just some silly 80s comedy.
Along with fans of the film, the festival also hosted some of the stars of the film, including Edie McClurg and Ferris's parents Cindy Pickett and Lyman Ward. Ferris's Room reveals their reactions to the space, the memories it unlocks and the stories they tell. It's a testament to Sarah's great work that the space evokes such a reaction from not only fans, but the people who were there on set themselves.
Ryan's favourite, not surprisingly, was an unsung hero behind the scenes: "The most satisfying one was tracking down the production designer John W. Corso. We were finally able to make contact with him, but it was too late in the process to be able to include an interview in the film with him. We are however, hoping to to a written interview with him, which I am excited about."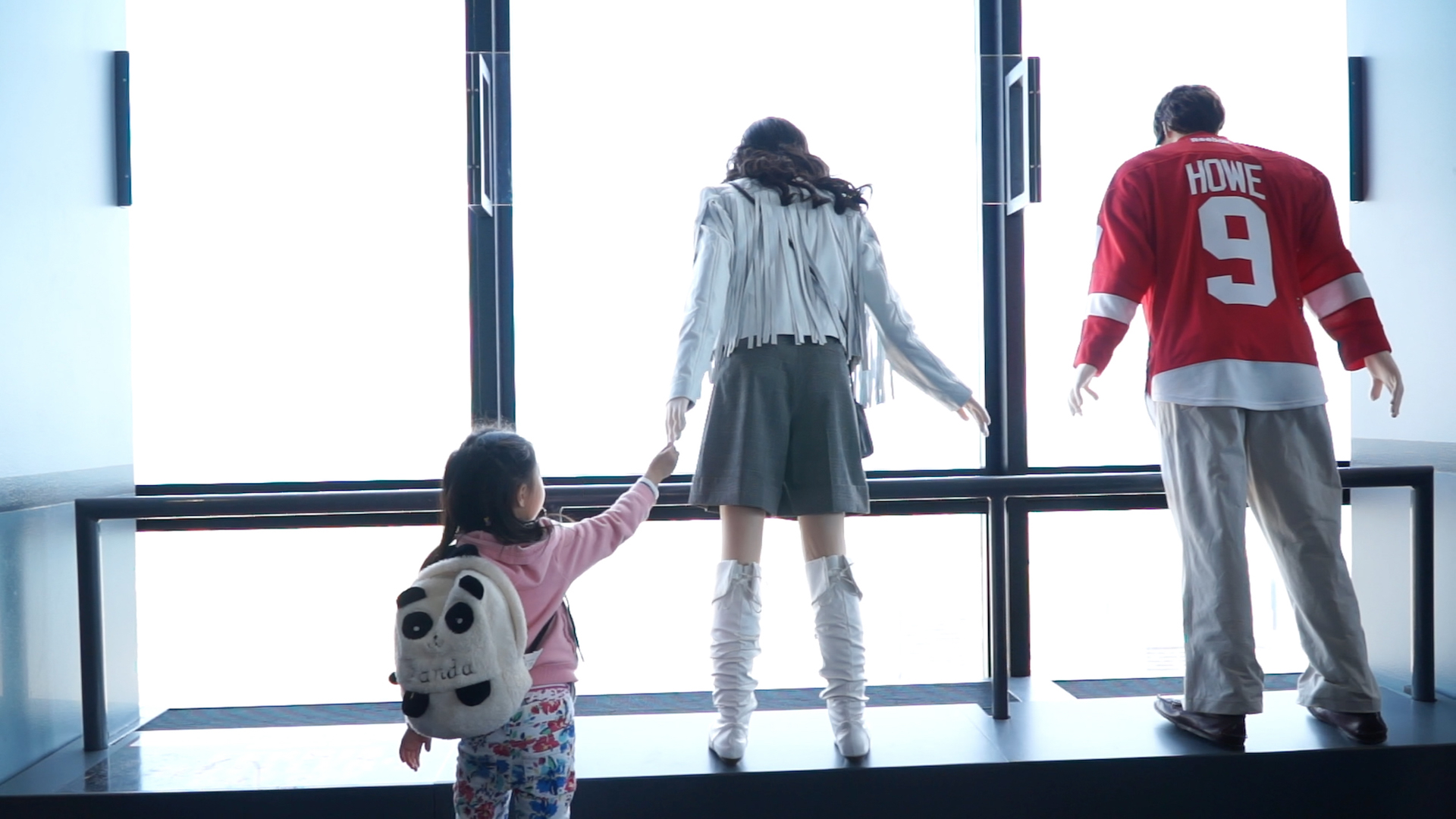 The process was a real eye-opener for Ryan and Sarah who got to see firsthand not only the profound effect an iconic film can have on its fans, but also those who created it and the city in which it was shot. John Hughes may be gone, but by using Ferris Bueller's Day Off as a filmed love letter to Chicago, you can see the city returning the love throughout the documentary. Whether it's recreations of scenes in Willis Tower and the Art Institute of Chicago or just happy neighbours willing to tell a story of what it was like, the city remembers the movie fondly, and has since become a major hub of filmmaking thanks to the work of Hughes.
If you're in for a nostalgia trip, we cordially invite you to spend an evening in Ferris's Room. You can ride along with Sarah Keenlyside and Ryan Mains with the premiere of Ferris's Room June 5th at 8pm ET on Hollywood Suite 80s Movies followed by the the original Ferris Bueller's Day Off. Also, if you want to experience the room for yourself, check out our VR and 360 video recreations of Ferris's Room which drop you directly into Sarah's work.
More about Ferris's Room
Ferris's Room Sneak Peek at Hot Docs Ted Rogers Cinema
Ferris's Room Virtual Reality Experience and 360 Video
Finding Mr. Corso: Locating an Oscar-nominated Production Designer
The Enduring Legacy (and Charm) of Ferris Bueller's Day Off