Staff Picks: Robin's Top Movies This August
August 2, 2022

By Go Back

Can't decide to what to watch? Just head over to the Staff Picks rack for some personal recommendations from the experts at Hollywood Suite!

This month, director of marketing Robin has put together a list of 10 movies everyone should see. Tune in Friday, August 5 to catch Robin's picks on all four Hollywood Suite channels.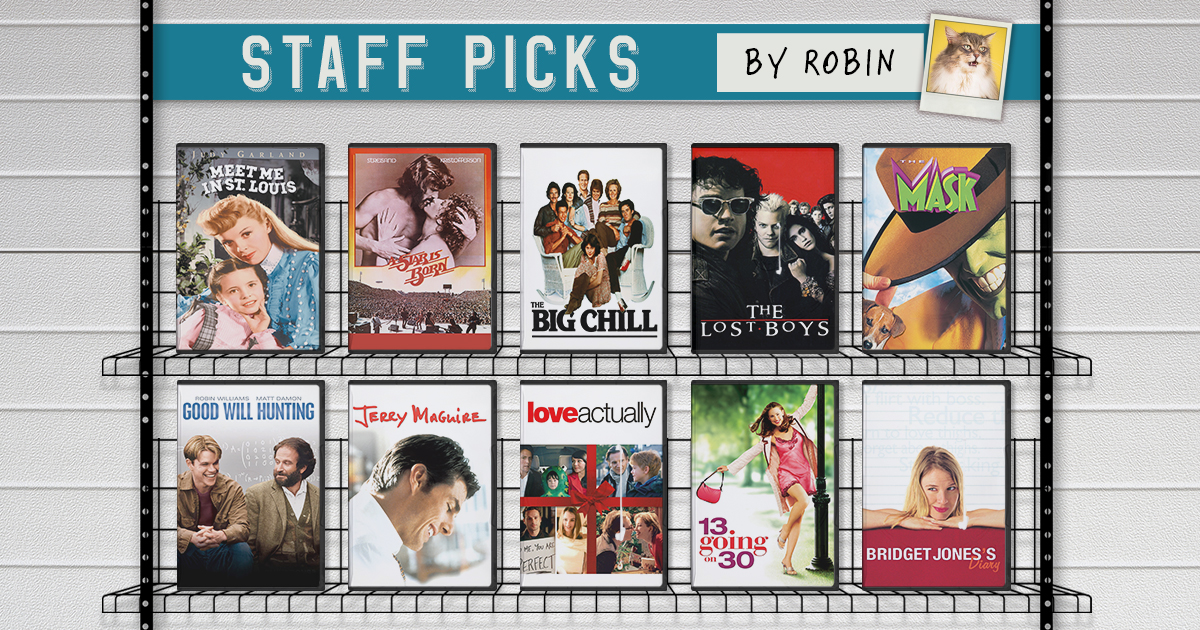 ROBIN'S PICKS
Click on titles below for more info and additional playtimes
Hollywood Suite 70s Movies
Meet Me in St. Louis (1944)
Aug 5 at 9pm ET
A Star is Born (1976)
Aug 5 at 10:55pm ET
Hollywood Suite 80s Movies
The Big Chill (1983)
Aug 5 at 9pm ET
Available on demand
The Lost Boys (1987)
Aug 5 at 10:50pm ET
Hollywood Suite 90s Movies
The Mask (1994)
Aug 5 at 9pm ET
Available on demand
Good Will Hunting (1997)
Aug 5 at 10:45pm ET
Jerry Maguire (1996)
Aug 6 at 12:55am ET
Available on demand
Hollywood Suite 00s Movies
Love, Actually (2003)
Aug 5 at 9pm ET
13 Going on 30 (2004)
Aug 5 at 11:20pm ET
Bridget Jones's Diary (2001)
Aug 6 at 1am ET