On Golden Pond – 1981's Unconventional Blockbuster
January 13, 2020

By Go Back

Since the first films crossed the $100 million mark in 1975, studios have had their hearts set on so-called blockbusters pad their bottom line. In 1981, after epics like Rocky and Star Wars continued to raise the bar, a very unusual blockbuster reached the mark with a story studios couldn't have anticipated: senior citizens hanging out.

On Golden Pond started its life as an award-winning play about an elderly couple dealing with the trials of aging and their distant relationship with their daughter. It was unusual then just as it is now to have such great parts for older actors, so the play immediately caused a bidding war for its film rights. It's said many venerated stars like Jimmy Stewart were interested in the lead, but in the end it was the buying power of Jane Fonda, recently a blockbuster star herself with 9 to 5 (1980), who got the rights. She saw it as a gift for her ailing father Henry Fonda, but even she didn't anticipate how much a chance to star together one last time would post with audiences.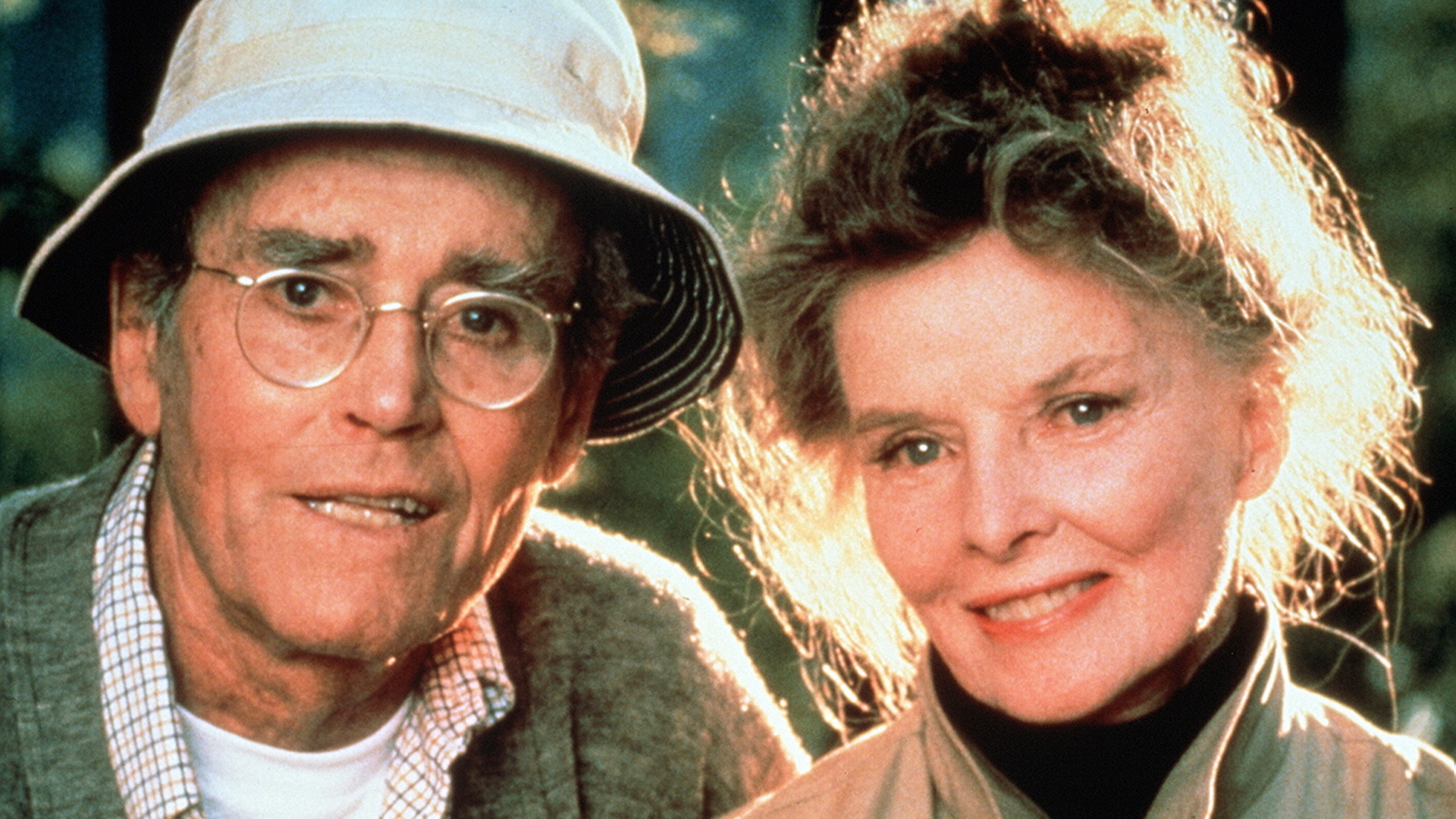 By 1981 Henry Fonda's career wasn't exactly on the rocks, he followed in the footsteps of many golden age stars in disaster movies like The Swarm and Meteor, and had a robust career on TV, but like many older actors had failed to find meaty lead roles. Katharine Hepburn had kept her career going through sheer force of will as well and she was a perfect co-star even though an injury forced production to briefly consider Fonda's past collaborator Barbara Stanwyck as an understudy. Seeing those two stars together for the first time was undoubtedly what drew crowds, but the success of the film has more to do with the raw emotions of the award-winning performances in the film itself.
It was a fairly open secret that, in spite of the fact Henry Fonda had two equally famous actors for children, his relationship with them was emotionally distant. Both Peter and Jane in writing describe their father as cold in their youth, and Jane especially felt their relationship strained as her father stuck with old Hollywood's Republican crowd when she became a progressive activist. While the role of Norman Thayer Jr. in On Golden Pond was a gift, it also represented a unique chance to exorcise some familial demons through characters whose relationships weren't so far off from Jane and Henry's in real life. Jane Fonda doesn't have a lot of screen time in On Golden Pond, but her moments with Henry hit hard, and it's said that many of the emotional reactions on screen were real. Her character is a woman struggling to create a new relationship with her father as he slides into dementia, and the film itself was Jane giving herself a chance to post with her father through their shared talent. He'd be gone within a year of the film's release.
What makes On Golden Pond even more powerful is this personal touch wasn't just carried into the film by the Fondas, but also by co-star Katharine Hepburn. Perhaps sensing the stakes for the Fonda family, or as just a constant "leave it all on the table" professional, Hepburn made a small gesture to Henry Fonda which seems to indicate something deeper. When the film started, Hepburn gave Fonda a hat his character would wear throughout the film; a hat that belonged to Spencer Tracy. Hepburn's shared affection with Tracy was no secret, but their iconic partnership had ended abruptly with his death in 1967. You can't help but see the relationship between Fonda and Hepburn on screen as what might have been if the couple survived together into old age. The easy affection, the pet names, the frank talk, and the worry weaves a beautiful and deeply realistic depiction of an older couple still very much in love in a way few movies manage and feels the most real through Hepburn's eyes.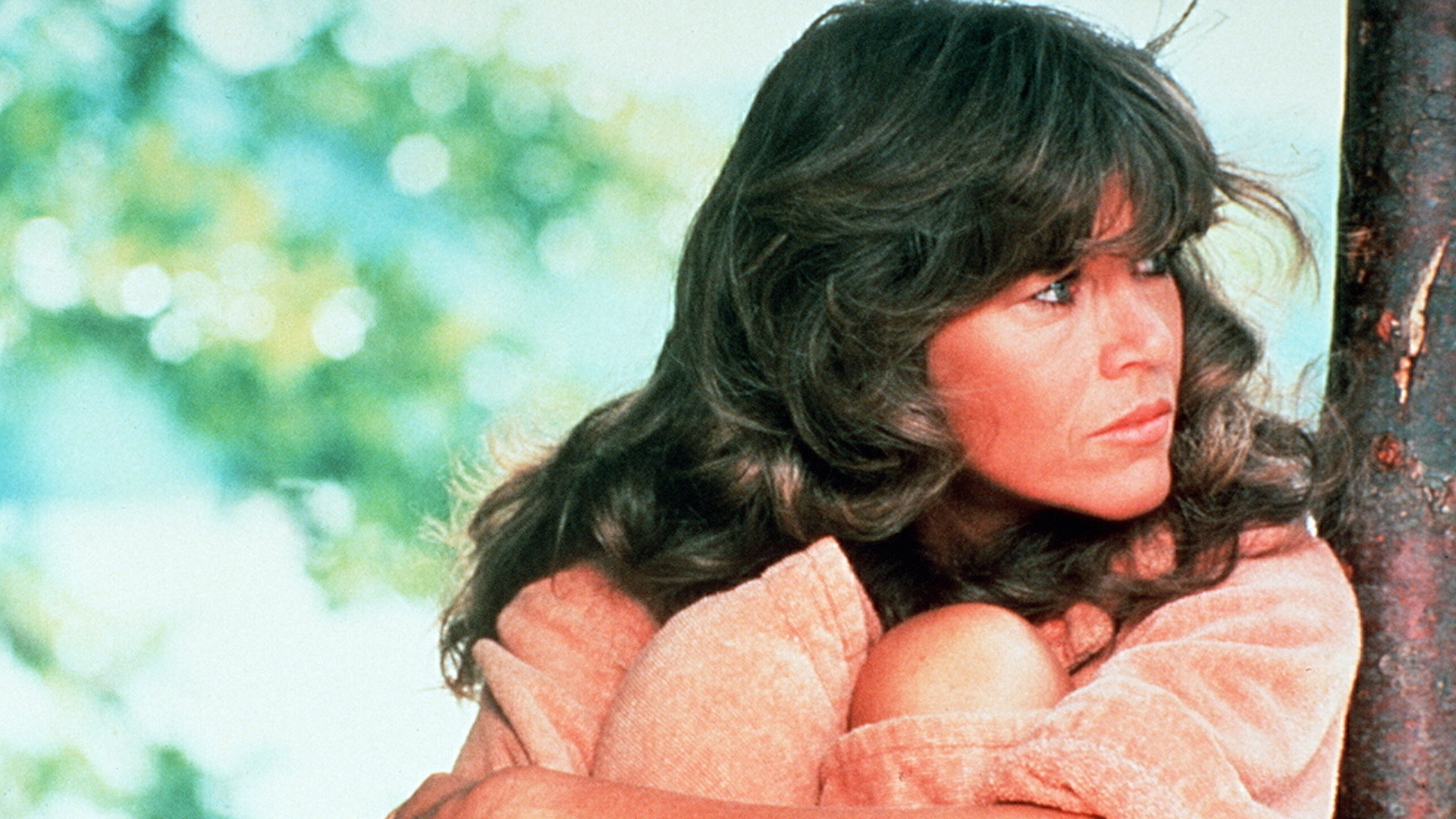 Henry Fonda and Katharine Hepburn broke records with the awards they won for their performances in On Golden Pond. It is the only time a fictional husband and wife on screen have won both Best Actor and Best Actress Oscars. Hepburn won her fourth Best Actress award, making her the record holder for that category. Fonda is still the oldest actor to win in the Best Actor category – in fact, he'd won a lifetime achievement award the year before. Jane and Henry became the first parent and child to be nominated for the same film, and when he was too ill to pick up his award, she accepted for him.
In retrospect, the riotous success of On Golden Pond seems a bit inevitable. Since the days of Jack Warner and Louis B. Mayer it has been understood that one way to ensure a big payday was "capital S" stars. At the time the New Hollywood shakeup of the 70s had briefly made it look like a different style of box office draw of substance over marketing was on the way. On Golden Pond, through casting and linking back to the bigger-than-life personas of its stars, continued to prove that big names could match spectacle in Hollywood in a way that would be repeated throughout the 80s and 90s.
Find the next playtimes for On Golden Pond on The Hollywood Suite