Queering the Script: A Documentary About Finding Your Fandom
January 7, 2020

By Go Back

Queering the Script is an incredible feature about community, representation, and finding your people through your media. It is an affirming glimpse into the world of queer fandoms, but at the end of it I was a bit sad – sad for the little Steph who might have turned out differently (more proudly gay much younger) had I had access to this type of representation growing up.

The film introduces you to content creators, actors and fans of queer media, breaking down everything from "shipping" to the outcry against the death of queer women characters in fandoms, and to the importance of seeing yourself in shows. Queer people are desperate for representation and Queering the Script is an in-depth dive into the world of the fans whose lives are changed by Hollywood's choices.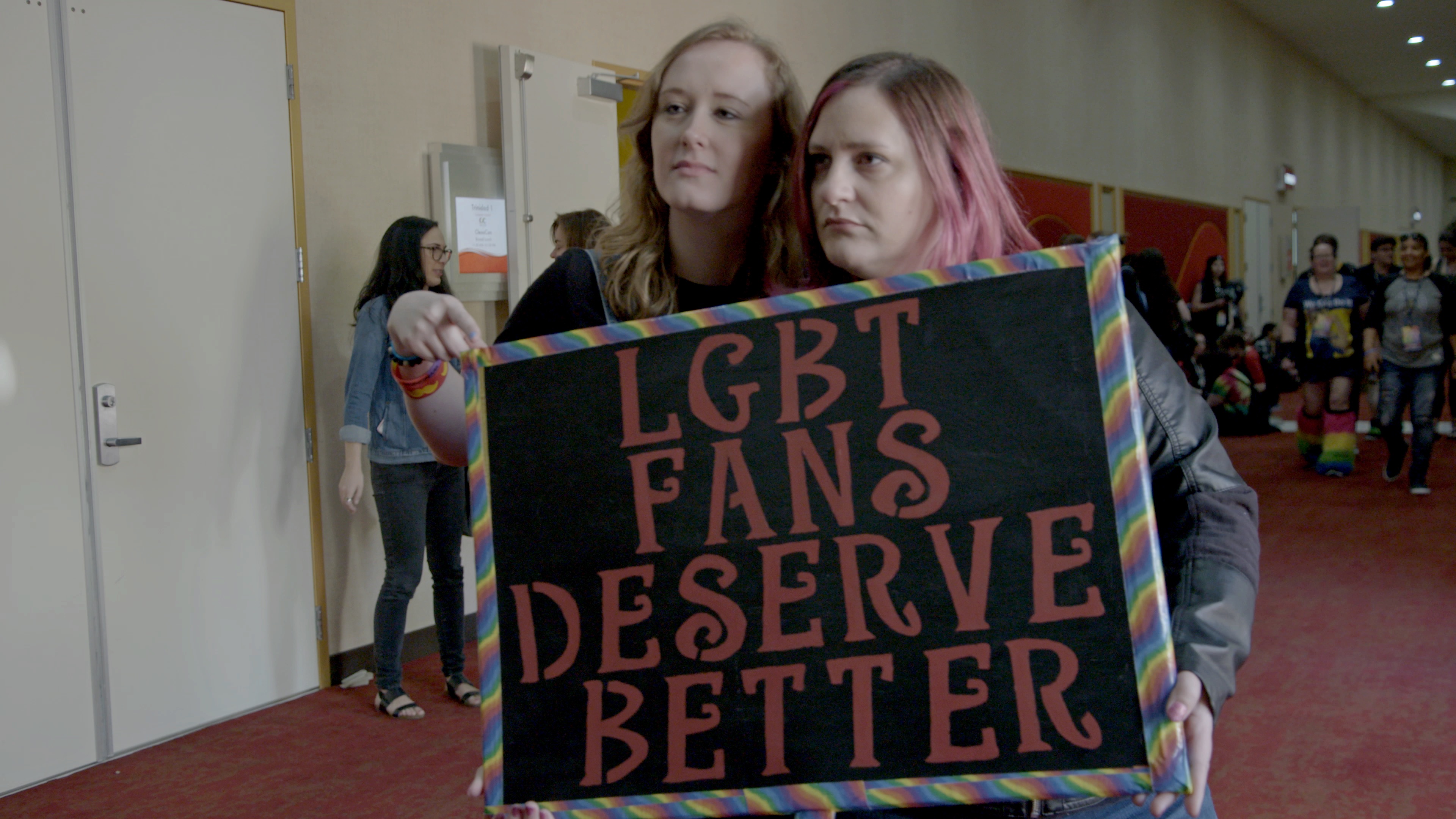 I grew up in the 90s. I had all the typical child and teen crushes – Elijah Wood, Devon Sawa, Christina Ricci… okay maybe not all typical. I knew pretty early that I liked girls as well as boys, but it wasn't a thing that you talked about. You'd get teased at school for being a lesbian (the worst of childhood crimes) if you so much as glanced at anyone in the changeroom. The media reflected the same heteronormativity – Saved by the Bell, California Dreamin, Step by Step… even the butchest of characters (hey Tori!) was still straight and wanted the male main character.
It wasn't until I was 15 that I found my first real fandom. Sailor Moon had just come to Canada and never had I so instantly posted with something. I had to have everything, learn everything, meet everyone who liked it. I used my AOL connection to find an internet chat room called Fake Moon Chat and was posted to my people – people from all over the globe who were as obsessed as me!
It was in this chat room that I met a girl. We were able to talk about not only the show, but our home lives, our passions, and our growing romantic interest in each other. We met a couple times in person, and though it didn't work out, it was the first time I was accepted as my whole self.
Around this time, I also discovered that there was an entire queer side to the show that was edited from the North American version. Gay and lesbian couples were common in the Japanese version and it was the first time I'd seen any normal representation of queers. They were treated just like the other relationships. Queer people got to just be people and it blew my mind.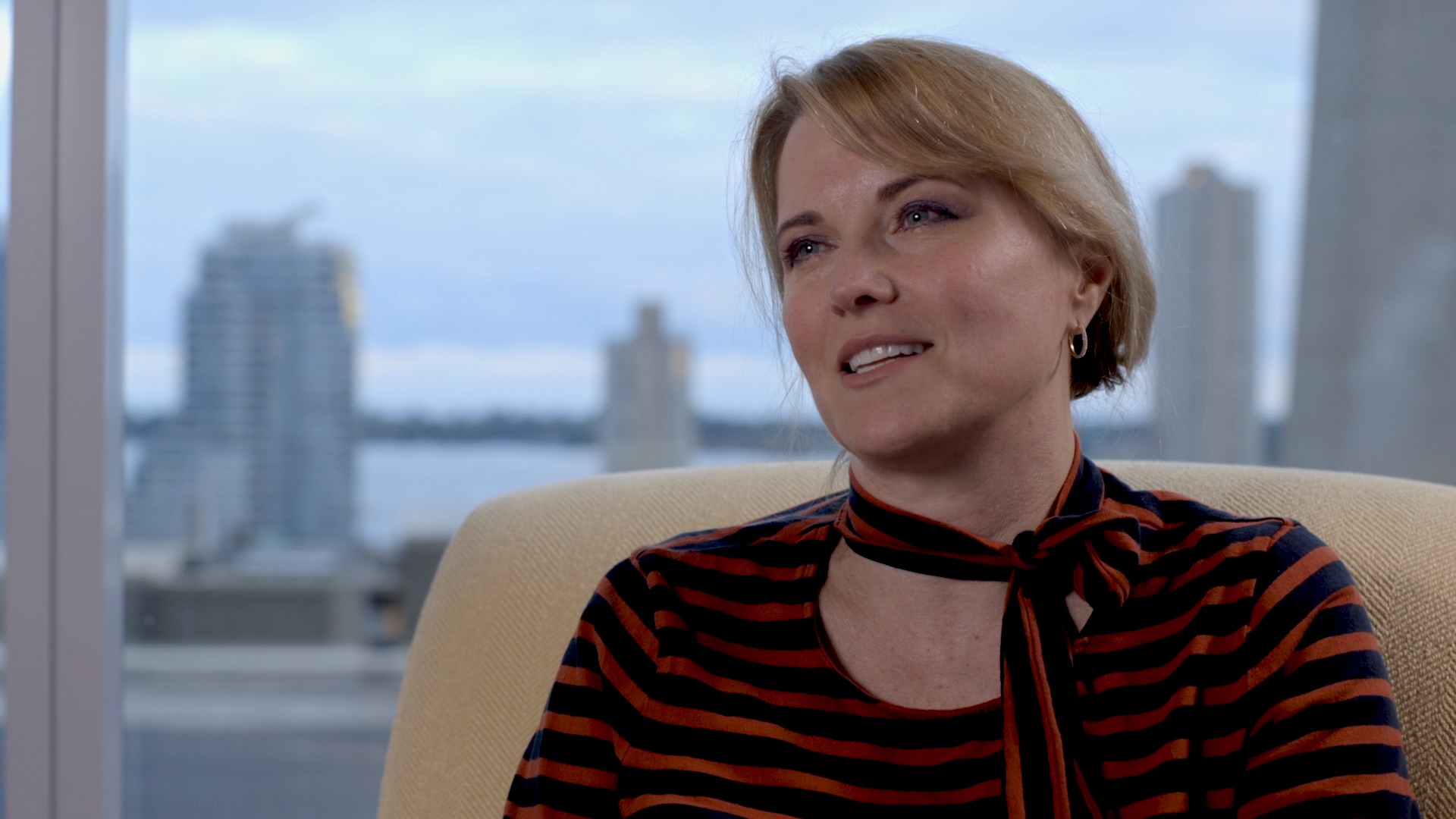 I grew older and fell away from the Sailor Moon fandom. I was out to a few close friends but living a heteronormative life and my media reflected that… well, all media reflected that. It wasn't until 2017 that the door swung open for me again. I posted with my (now) partner about Buffy The Vampire Slayer and was seen as my true self once more – a nerdy, queer woman. I didn't have to hide my entire boxed set of Xena: Warrior Princess. I learned about Lumberjanes and The L Word and the importance of Willow and Tara to the queer community. I was shown a world I had entirely missed, posting with other queers and gushing about all the things we loved to watch and places we could see ourselves reflected.
While watching Queering the Script, the one part that really tugged at me was the Xenite retreat – a weekend retreat for all things Xena that still continues to this day. As a former cosplayer and avid fangirl, the idea of spending a weekend away with nothing but other fans of your franchises, celebrating each other and their love of the show in the country sounds like heaven. Seeing people from all walks of life, all ages, and so beautifully queer gives faith that your people are out there – you just have to find them.
I loved this film and getting to see people like me celebrate the media they love, and diving into the minds of the people who bring it to life. From Lucy Lawless, to Stephanie Beatriz, and Ilene Chaiken, it's amazing to see not only how fans are impacted, but how they can directly impact the choices Hollywood is making. Queering the Script encourages its viewers to post with their fandoms to find themselves – I only wish it had existed sooner!
Find the next playtimes for Queering the Script on The Hollywood Suite.