Finding Mr. Corso: Locating an Oscar-nominated Production Designer
May 14, 2018

By Go Back

Ferris's Room, Hollywood Suite's debut feature documentary premieres June 5! Watch the trailer here.

As a visual researcher, I get to have a lot of fun with film history. I source, secure and negotiate film footage and photographic stills for use in documentary projects. As a visually-obsessed cinephile, this is a dream job. I engage with film culture from the inside out, pouring over its ephemeral materials and hoping to provide new access or insight into their meaning. I'm a member of a specialized coalition of researchers called the Visual Researchers' Society of Canada. It's a little-known but exceptionally active society populated by a dedicated cadre of talented, film and history professionals. In terms of archives and old film footage, we know where the bodies are buried, as well as the ins and outs of how to get the exact clip or image so coveted by documentary producers.

Working with Hollywood Suite in this capacity has been an extreme pleasure. I was brought on to conduct visual research and copyright clearances for the documentary Ferris's Room – Hollywood Suite's first feature production. Ferris's Room follows Toronto artist Sarah Keenlyside as she recreates the bedroom from John Hughes's beloved 1986 classic Ferris Bueller's Day Off. A project originally commissioned for "Come Up to My Room" at Toronto's Gladstone Hotel, it was a wildly popular experiential art piece that had patrons and media abuzz in 2016. A few months later, Keenleyside recreated the bedroom for Chicago's Ferris Fest – a thirtieth anniversary celebration of the film.

Working with Ferris's Room director Ryan Mains, sourcing films clips was a relatively straight forward task – red carpets from the 1980s, news coverage of the Ferris Fest events, televised reviews from the film's original release, award ceremonies, etc. Visual research allows you to correspond, and, in certain situations, get to know representatives from archives and companies throughout the world – from small historical societies, to press houses, to corporations like Disney or NBC/Universal.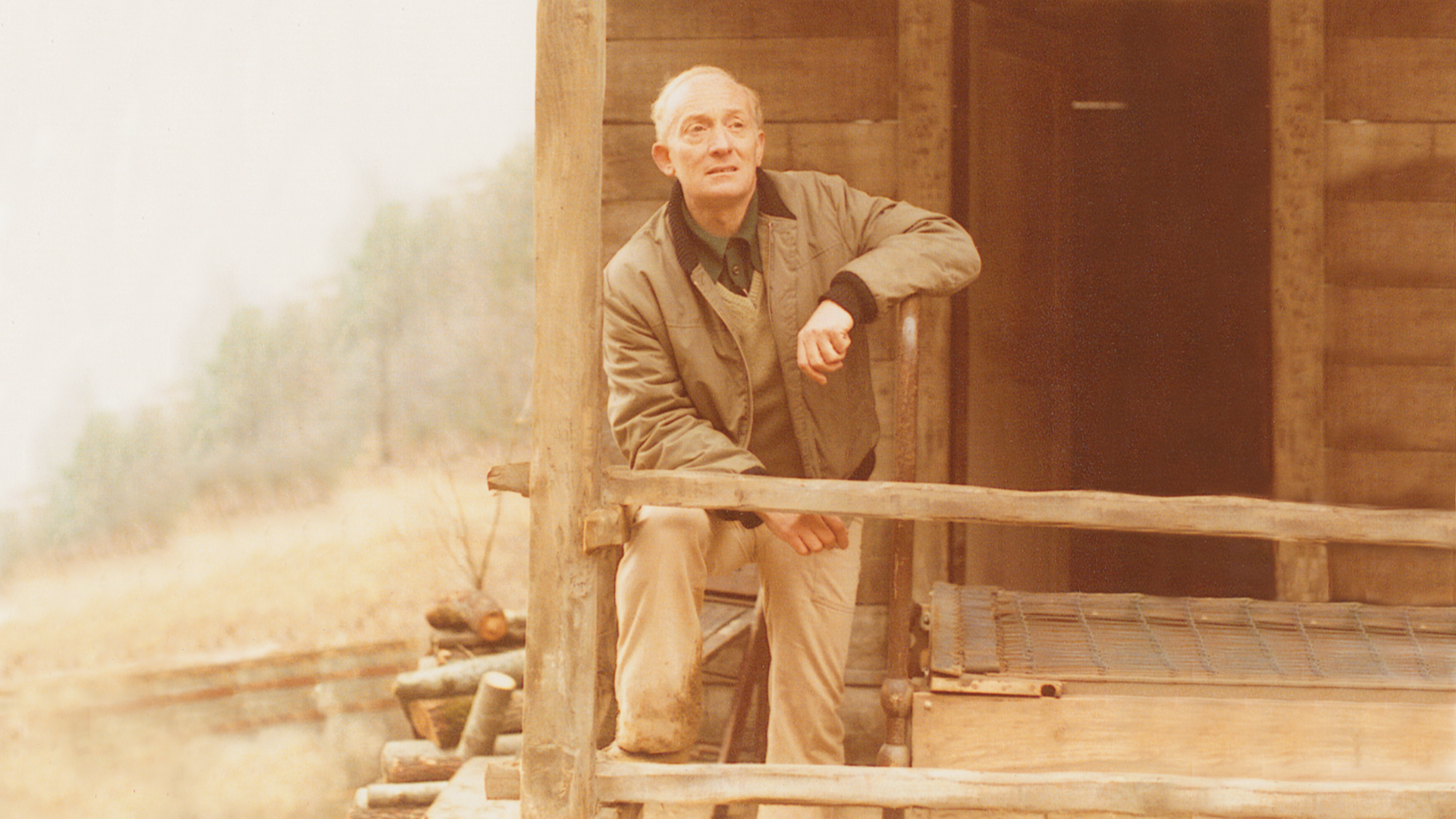 Yet it was an unusual task given to me by director Ryan Mains that proved the most challenging, and the most rewarding: find the film's original production designer, John W. Corso – the keeper of the bedroom's secrets. What Keenlyside revived was the work of Mr. Corso – Ferris's synthesizer; his booby-trapped dummy; the incredible graphic art hung up on the bedroom walls (from band posters, to album art, to various 1980s paraphernalia). This incredible, iconic set was arguably his most famous work.
John Corso was born sometime in the 1930s – his IMDB page had very little information, even a birth year was elusive. A short bio was submitted by "a high school classmate of his niece." Not exactly ironclad, but it was obscure enough to seem believable. The biography stated he was from Wabash County, a sparsely populated, mostly rural area of northern Indiana. But first, I had to confirm that he was alive. With credits dating back to the 1950s, it was reasonable to assume he was advanced in age – his last credit was the 1992 televised film Steel Justice.
Diving into his filmography was revelatory. I was particularly enthused to see he had served as production designer on Xanadu (1980), the roller disco masterpiece starring Olivia Newton John and featuring Gene Kelly in his last performance. Then there was his first feature film credit Paradise Alley, the directorial debut of Sylvester Stallone who also stars in the New York-set wartime period piece. He was nominated for an Academy Award for The Coal Miner's Daughter (1980), and although he did not win (he lost to Pierre Guffroy and Jack Stephens for their work on Roman Polanski's Tess), Mr. Corso continued to be a dedicated member of the Academy and a loyal voter on his eligible categories.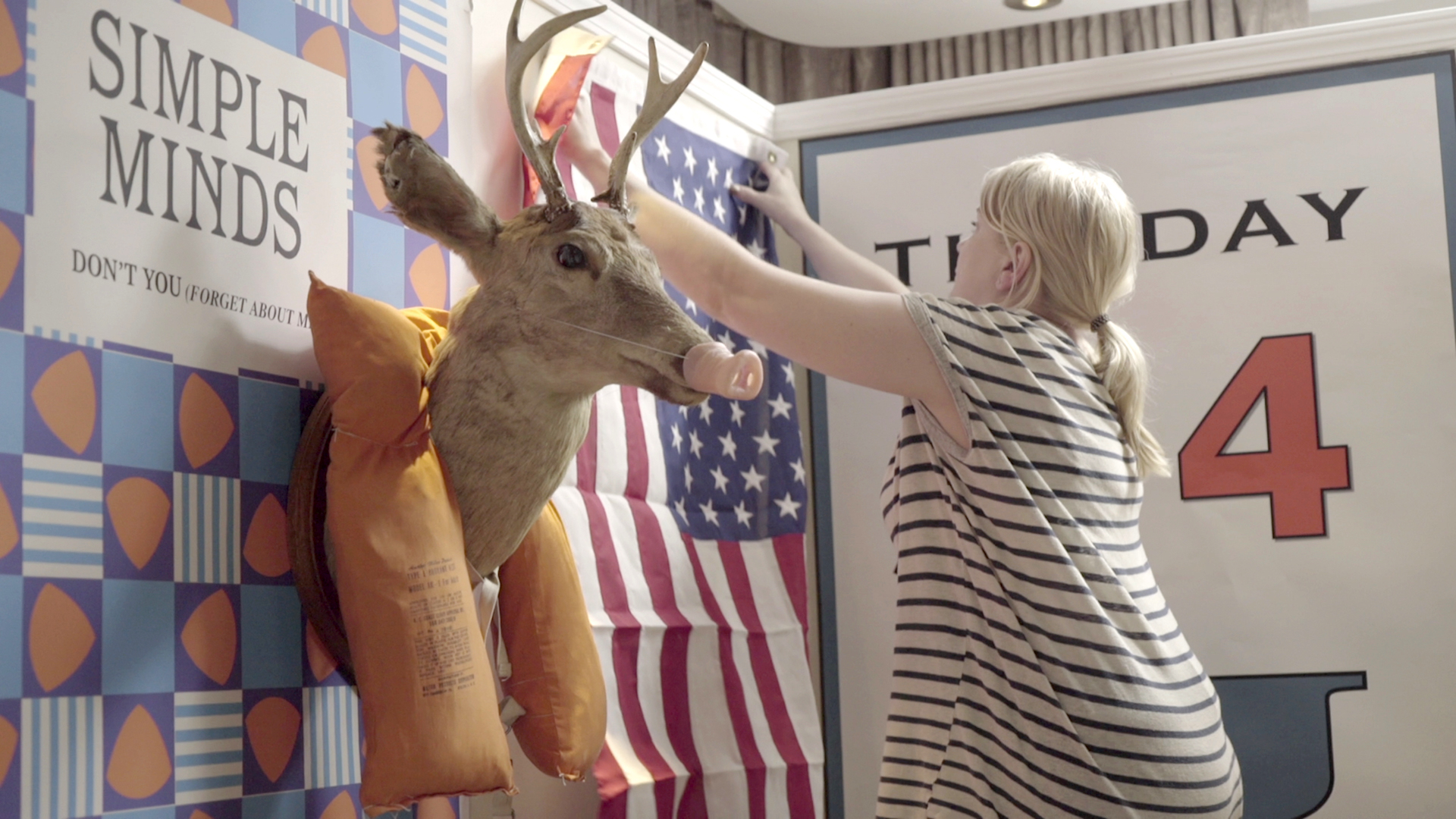 Further research into Mr. Corso – beyond what IMDB could provide – revealed the start of his career in the 1960s at Twentieth Century Fox, where he worked on set of the legendary Cleopatra (1963). And, as if working with Elizabeth Taylor and Richard Burton on one of the most extravagant and notorious productions of the studio era were not enough, Mr. Corso also worked with the Master of Suspense, Alfred Hitchcock, on one of his later productions Torn Curtain (1966) – a Cold War thriller starring Julie Andrews and Paul Newman. It was clear to me, that Mr. Corso has seen some things.
In the 1970s, he worked quite a bit in television – beloved quality productions like McMillan & Wife (1975–1975) and Columbo (1973–1976). And then in the 1980s, his career was defined by John Hughes. Corso and Hughes first worked together on 1984's Sixteen Candles and they would continue to collaborate on eight subsequent Hughes productions: The Breakfast Club (1985); Weird Science (1985); Ferris Bueller's Day Off (1986); Planes Trains & Automobiles (1987); She's Having a Baby (1988); and Uncle Buck (1989). In total, Corso designed seven of the eight films Hughes directed, as well as Pretty in Pink (1986), which Hughes wrote and Howard Deutch directed. It was apparent that Corso was responsible for much of the look and feel of Hughes's films and their long-term investment in each other's work was a major milestone of 1980s Hollywood.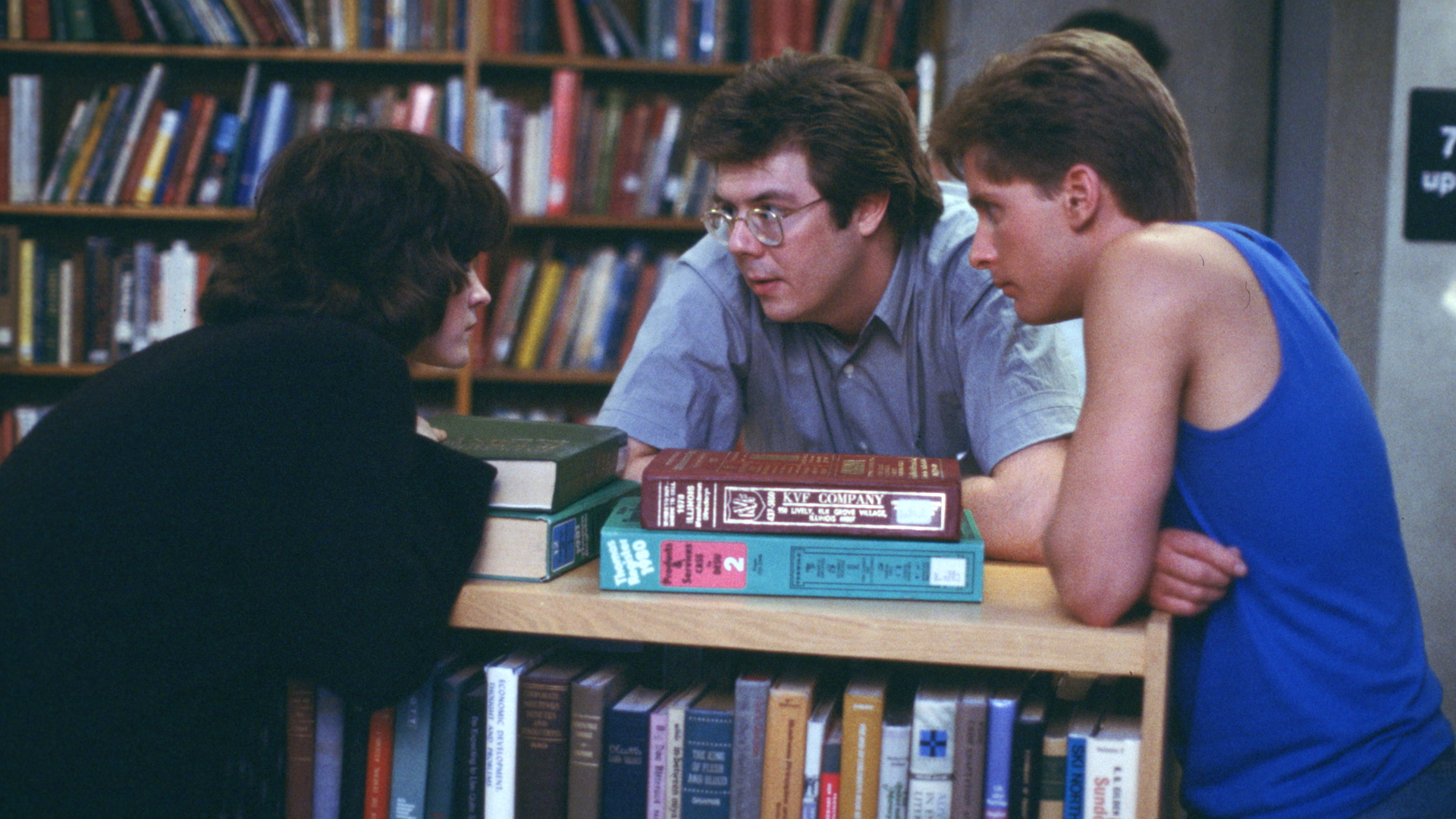 So how did I find him? An IMDB Pro account proved ineffective, as Corso had no contact information or agent listed. Knowing he was a member of the Academy of Motion Picture Arts (he was listed in their database), I attempted to contact them to no avail. Corso won an Emmy in 1982 for Tales of the Gold Monkey, so I contacted the Academy of Television Arts – sadly they had no address for him nor recent contact. So, I went to a trusted source: newspapers. I started searching Wabash County newspapers using my account with newspapers.com. Corso was a big deal for that county, especially when it came to his work on the Oscar favourite, Loretta Lynn biopic The Coal Miner's Daughter. Several newspapers reported on their hometown hero and his lauded work in Hollywood.
Trying to find more contemporary references to him proved tough, but one from 2016 sprang up. Local resident Tim Arnett featured Corso in Wabash County's The Paper, outlining Corso's deeply-rooted postion to the Oscars. It was the first time I had seen recent photographs of Corso, he was spry and very dapper, as you would expect of someone who saw it all during mid-century Hollywood! I contacted the paper and asked if they had any information on how I could get a hold of Corso. Nothing turned up and the article's author had since moved on from the paper. But I was tipped off that Corso volunteered at various museums and societies in Wabash. I located the email of Mitch Figert, President and CEO of the Wabash County Historical Museum. An email to Mr. Figert confirmed this and produced a verified phone number – Mr. Corso volunteered with him every Friday! He also shared with me documents and photographs that Corso had donated to the museum. It was a goldmine and included images of the sets he designed for the Hughes films. Sadly, there was nothing for Ferris Bueller's Day Off, but there were great shots of the iconic library from The Breakfast Club.
I called, and called, and called for a couple weeks, and just as I had given up hope, finally one of those calls produced an answer. When you've heard nothing but ringing and ringing, it's really shocking to finally hear a voice on the other end, and frankly, after about a month of hunting him down and missed postions, I felt dumbfounded at what to say. I asked if this was Mr. Corso. He replied "yes." So far so good. Then I felt the strange need to specify: "The Mr. Corso who worked with John Hughes and was nominated for an Academy Award"? There was a longer pause after this question and I started to get worried. However, after a few seconds (that felt longer to me) he confirmed his pedigree. I told him about the project, the documentary Hollywood Suite had produced, as well as Keenlyside's original installation at "Come Up to My Room."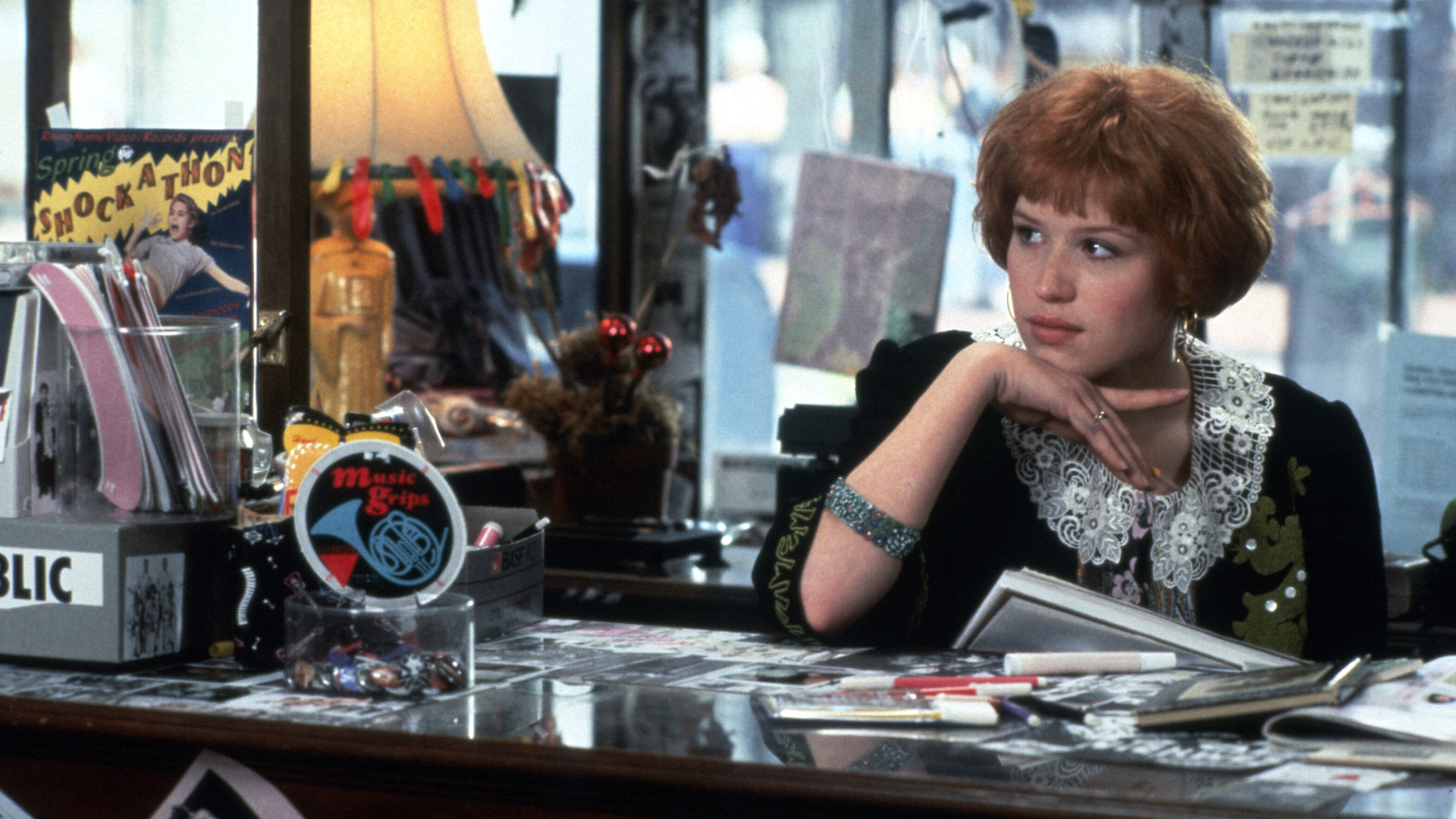 I was somewhat nervous describing these projects, as they were so rooted in his previous work, however that hesitation was unfounded. He was clearly tickled. I asked him if we could discuss his work further sometime, as he needed to leave from the phone call. He was preparing for a long trip he mentioned. My final question was a practical one: did he have any production design drawings, photographs, or other items for the Ferris Bueller set. I was not surprised to hear a reply in the negative – as Corso explained, Paramount owned all his work and it was deemed their property. He had some mementos of his incredible career, but not as much as you would hope.
Having spent so much time pouring over Ferris Bueller and Keenlyside's work, it was enthralling to actually speak to the man that made it all happen. Tracking Corso down was challenging but exceptionally rewarding and helped refine my investigative skills! No email address, no online contacts, just newspaper archives and a phone trail, as it would have been in decades past. It was an opportunity that allowed me to engage with someone I admired in a way that I don't often get to. Emails are impersonal, a cold call isn't. Upon his return from his trip, I plan to formally interview Mr. Corso, asking him about his process and the inspiration for designing Ferris's bedroom. Where did he source props? How did he conceptualize a teenage boy's bedroom with so much pomp? Is he aware of how iconic his sets are? We would also love to show him the documentary, so he can relive that monumental moment in his career and understand what his work has meant to multiple generations of Ferris fans. Stay tuned!
More about Ferris's Room
Ferris's Room Sneak Peek at Hot Docs Ted Rogers Cinema
Ferris's Room Virtual Reality Experience and 360 Video
Nostalgia Trip: The Story Behind the Documentary Ferris's Room
The Enduring Legacy (and Charm) of Ferris Bueller's Day Off