Forrest Gump: (Re)making History
July 10, 2017

By Go Back

Forrest Gump is featured in A Year in Film: 1994. A Year in Film is a Hollywood Suite Original documentary series that immerses you in film history and pop culture with insights and movie memories from filmmakers, industry insiders, and critics.

Forrest Gump was a cultural phenomenon in the mid-90s to say the least. Raking in hundreds of millions at the box office and earning six Academy Awards, including 1995's Best Picture, it earned its place in film history. Quotes like "Life is like a box of chocolates," and "Run, Forrest, run!" were co-opted and lampooned so frequently they became a part of the cultural fabric. While the film's flaws may seem a little more obvious today, it remains a great showcase for its interesting and idiosyncratic director Robert Zemeckis.

In previous posts I've discussed Robert Zemeckis's unlikely rise to fame as a protégé of Steven Spielberg, creating films like I Wanna Hold Your Hand and Used Cars with his writing partner Bob Gale. His success as a writer/director on Romancing the Stone in the 80s was in fact so unexpected, he was pre-emptively fired from Cocoon as the studio expected disaster. Luckily, this freed up Gale and Zemeckis to tackle a script they'd been mulling a while, one which would go on to launch them into the directorial A-list: Back To The Future.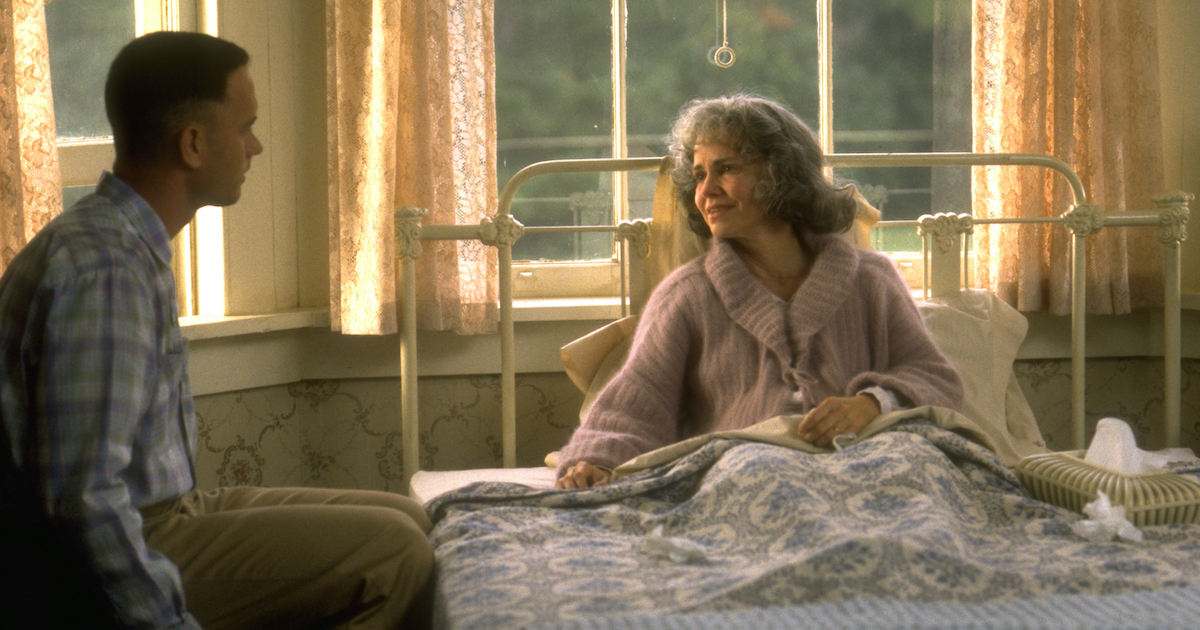 You may already sense this from the list of titles, but what makes Robert Zemeckis an interesting filmmaker is his adventurous need to try anything. His films stretch from comedy to tragedy, and span from horror or science fiction genre pieces to bright and sunny kids movies. The common connection between these disparate films though is Zemeckis's chance to play with new special effects technology and seamlessly incorporate them into his stories. Whether it's live action mixing with animation, bizarre computer and practical effects, motion capture technology or plain CGI spectacle, Robert Zemeckis seems drawn to films that push the boundaries of what can be portrayed onscreen.
While Forrest Gump might seem like a simple, nostalgic Oscar drama, it also features the depth of cutting edge tech Zemeckis loves. While the main trick which drew audiences was Forrest's Zelig-like insertion into archival footage of presidents and historical events, there were plenty of new techniques and techniques that could only be applied by a master craftsman like Zemeckis. While previous films might have used rear-projection or recreated a scene, Zemeckis and his team created a painstaking process of blue screen, chroma key, warping, morphing and rotoscoping to virtually insert Tom Hanks into footage that matched lighting and film style seamlessly. While those feats could be chalked up to visual effects supervisor Ken Ralston or computer graphics supervisor George Murphy, the fact that they pull this off and still produce a moving, emotional film that posts to its audience is a great credit to Zemeckis and his ability to direct actors like Hanks through the painstaking process of achieving these effects.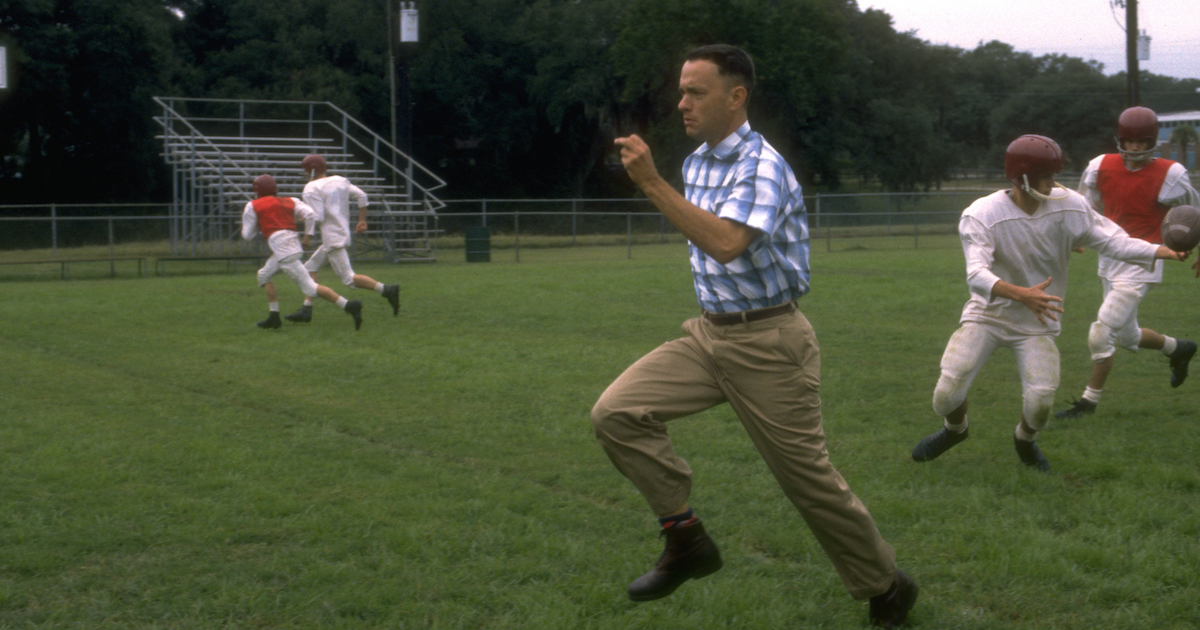 Even if the whole movie doesn't take you in, an undeniable highlight is Gary Sinise's performance as Lieutenant Dan. A raw, sour story of a man losing his faith and grappling with the universe's cruelty is a breath of fresh air among the otherwise frothy vibe of the film and Sinise more than earned his Oscar nomination. When watching this riveting performance, just keep in mind that half the time the actor was working under the constraints of elaborate special effects that restricted his movement and created the visual of his missing legs. Forrest Gump didn't just push the limits of modern CGI and special effects, it created a new paradigm in the lengths actors would go to suit an unexpected or "impossible" role.
There's plenty of reasons to love or hate Forrest Gump. Its sentimental streak and somewhat conservative message can be comforting or smothering. Its soundtrack, featuring nostalgic hat-tips to films like Midnight Cowboy, The Graduate, The Big Chill and Full Metal Jacket, can equally tickle or rub film fans the wrong way. It is undeniable though that it stands as a high watermark for special effects in the 90s and shows what FX could do in a dramatic context. It changed the way many thought about utilizing special effects in film. It was the film that not only took Robert Zemeckis from SFX-whiz blockbusters to prestige awards pieces, but also suggested that Oscar pictures could have just as deep and complicated effects as summer blockbusters. These days it's usual to see FX-heavy films like Arrival, Hacksaw Ridge and Birdman nominated and win Oscars for a mix of effects and dramatics that we can trace back to the awards dominance of Forrest Gump.
---
Find the next playtimes for Forrest Gump on Hollywood Suite
Find the next playtimes for A Year in Film: 1994 on Hollywood Suite