How The Da Vinci Code became an escapist hit
August 4, 2016

By Go Back

The Da Vinci Code is a film viewed by critics and artists as a frustrating byproduct of the 00s. Critically panned, and protested by the church, it nonetheless was a highly anticipated and hugely successful movie among audiences. It revealed a large divide in popular opinion in 2006.

The 00s are a decade remembered for turmoil and 2006 is no different. Punctuated by the aftermath of Hurricane Katrina and the threat of global warming, as well as the Iraq War and the execution of Saddam Hussein, in retrospect the year seems pretty grim. Add to that the rippling effects of 9/11 on the 00s and it's not surprising audiences were looking for escapism.

Author Dan Brown's massively successful adventure and suspense novel is filled with post-9/11 escapism. Its hero historian Robert Langdon, as played by loveable everyman Tom Hanks in the film, isn't a violent go-getter like Indiana Jones but instead a logical, crafty nerd who uses his puzzle solving skills and historical knowledge to get out of tight situations.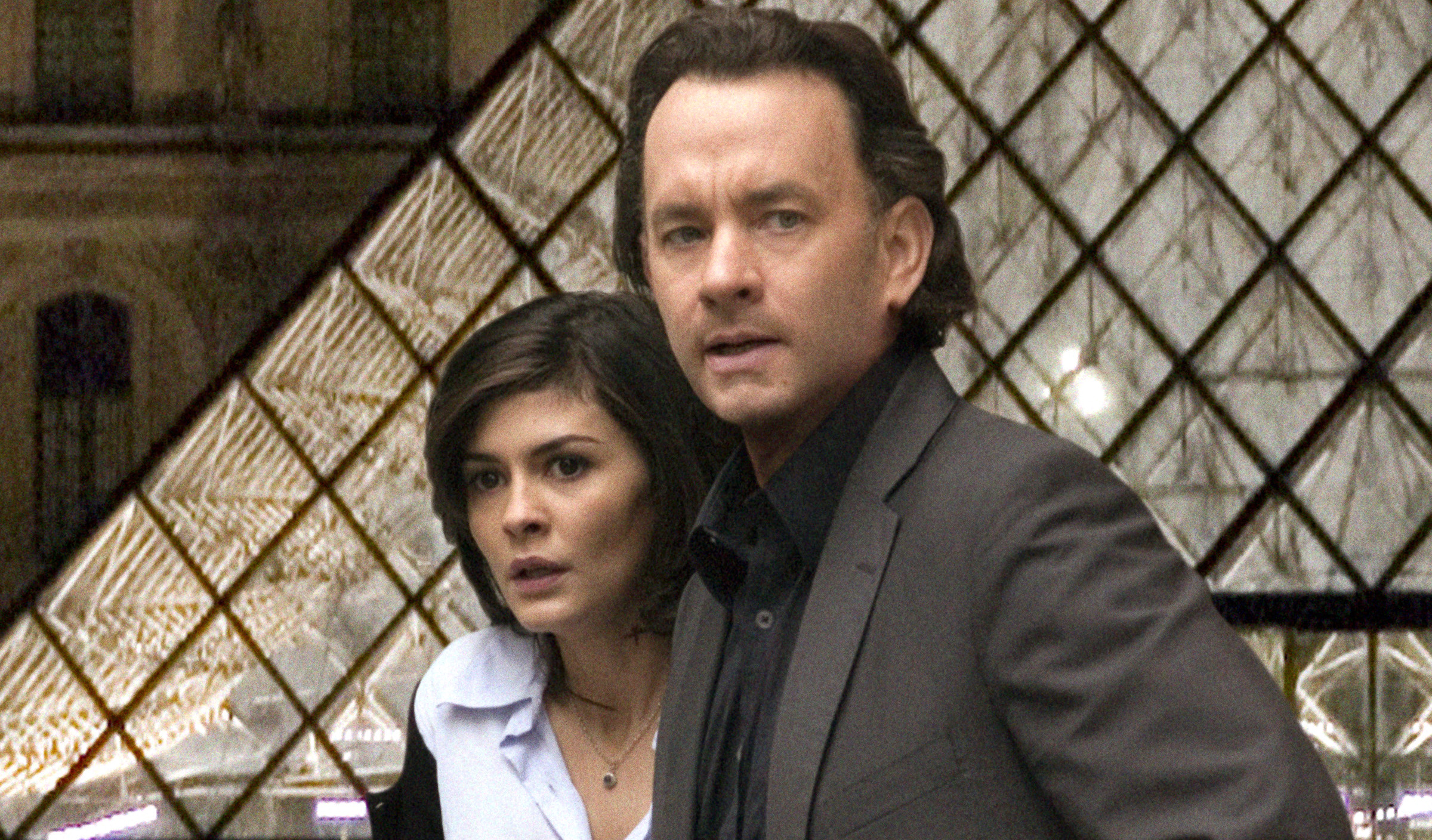 Ron Howard's adaptation of the film has all the great globe-trotting and suspenseful situations you'd expect from an adventure mixed with a calm, logical character that finds success in knowledge over violence. It also revels in the history of the Catholic Church and Vatican, peppering the story with facts and history unknown to the average viewer. Audiences were undoubtedly glad to see a chance to see a hero overcoming a powerful enemy with a less violent, clever option, while learning a few facts along the way.
The film stirred up plenty of controversy among the Catholic Church with one Archbishop stating it was "full of calumnies, offences, and historical and theological errors." But critics and the church found audiences could separate fact from fiction and art from fun. They lined up for the film and made it a massive box office success, ranking fifth for the year and earned it two sequels, ensuring Robert Langdon would be popular well into the next decade.