The Goonies: Ushering in a new era of films for kids
School's IN for summer! From Canada Day to Labour Day, Hollywood Suite is offering Summer Film School, a crash course in 40 of the most iconic films of the 70s, 80s, 90s and 2000s.
The United Nations declared 1985 International Youth Year, and the perfect movie to define that statement is The Goonies. Thrilling, scary and accurately representing kids as the loud, wild maniacs that they are: The Goonies is a great example of how the 80s redefined films for young audiences.
Movies for young people in the 1970s had been dominated by sunny, live-action movies like The Apple Dumpling Gang, Pete's Dragon and the standard animated fare. Even though the decade ended with family-friendly hits like Star Wars and Superman, there was still a huge gap of older children and teenagers who were not being served by Hollywood. The 1980s brought in young, talented filmmakers like Steven Spielberg and John Hughes and that began to change.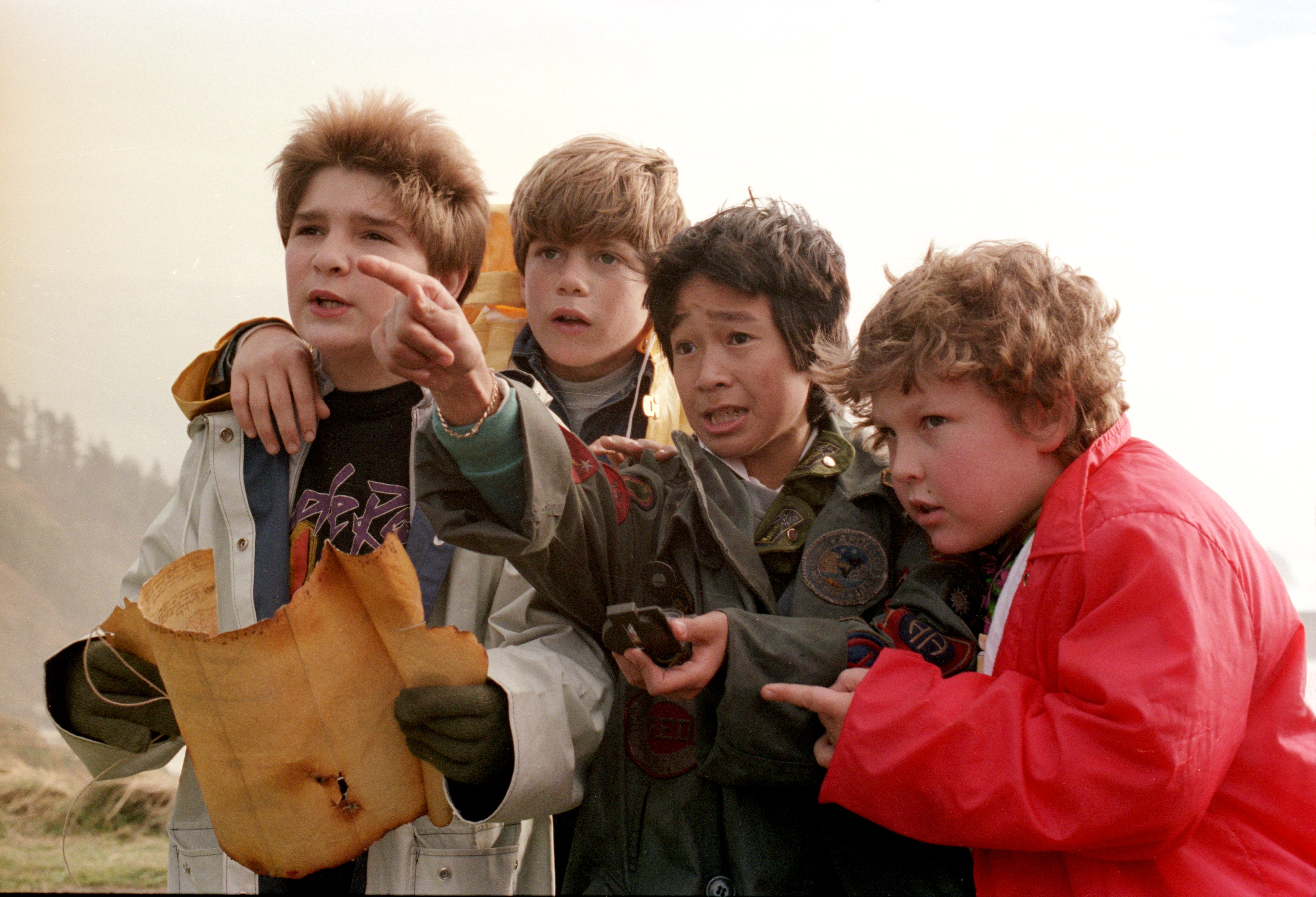 In 1984, John Hughes had released the charming and realistically sexual teen hit Sixteen Candles, but that year also saw massive hits among children with the darker movies Ghostbusters and Indiana Jones and The Temple of Doom. Additionally, Goonies screenwriter Chris Columbus was riding high on his first hit, Gremlins.
Teen audiences loved these more mature films, but parents had become concerned about the harder-edged movies exposing their kids to violence and sexuality. Spielberg, who was at the time considered a family-friendly genius after the success of 1982's E.T.: The Extra-Terrestrial, advocated for a PG-13 rating to identify films that were for older children. That came to fruition with the introduction of the rating in 1984. The availability of the new PG-13 rating would go on to define a whole new genre of movies not meant for small children, but not so adult that young people who loved the movies would be restricted from watching them.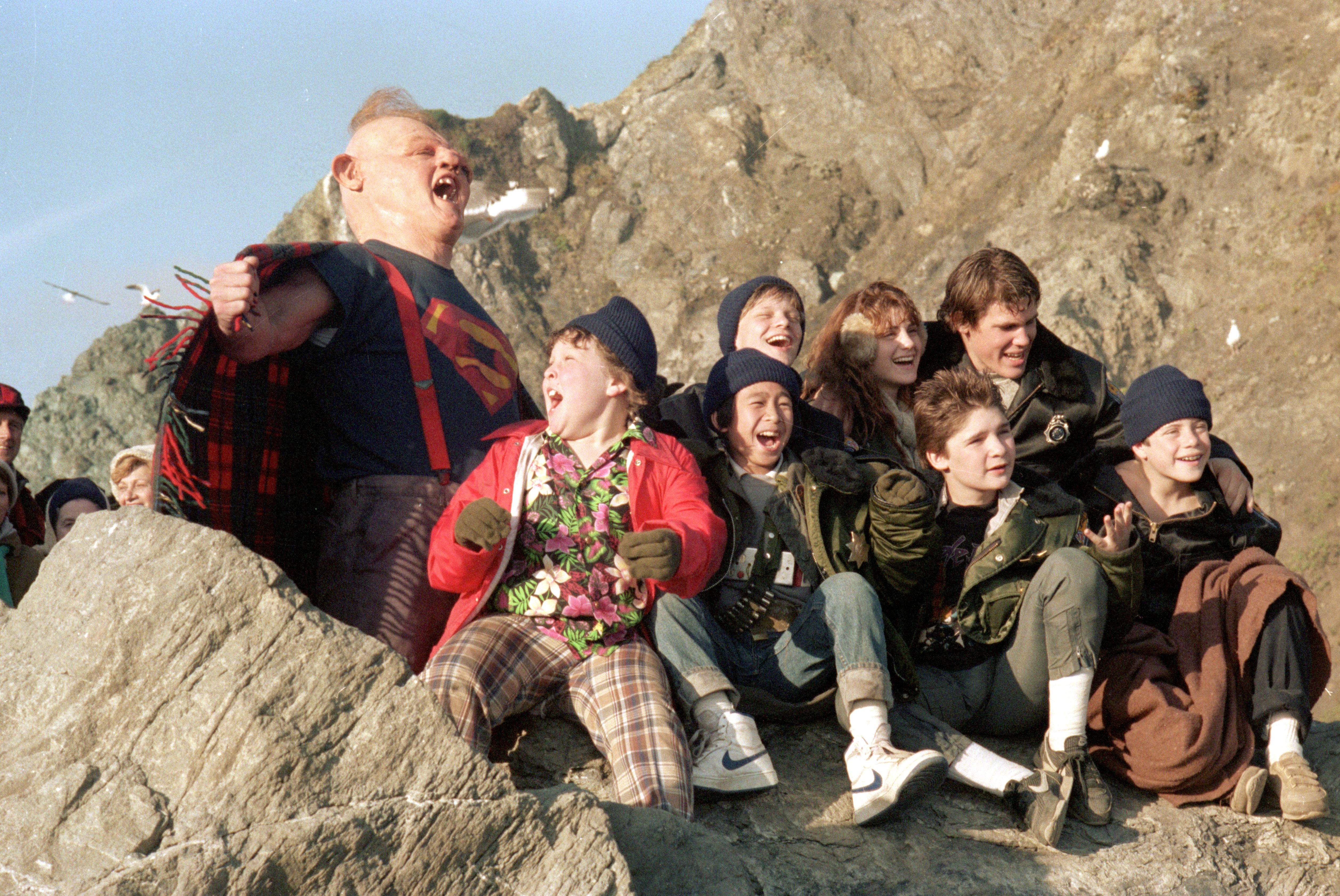 Spielberg executive produced and came up with the story for The Goonies, and though it dodged the PG-13 rating, it still featured the kinds of thrills he knew kids enjoyed. There was real peril with the villainous Fratellis having no qualms over killing children, as well as the kids themselves facing all sorts of death and destruction, not to mention the terrifying but gentle Sloth. He also knew children connected with realism, and cast child and teen acting powerhouses like Josh Brolin, Corey Feldman, Sean Astin and Martha Plimpton. Spielberg let them infuse their characters with elements of themselves – and real flirtatious teen romance – allowing kids in the audience to build a strong connection to at least one of the adventuring Goonies.
The Goonies grossed high in the box office and went on to be a big seller on the VHS market, and represents a massive first step in changing how young adult movies were made through the 90s and 00s. Spielberg and Chris Columbus proved they had a knack for connecting with youth.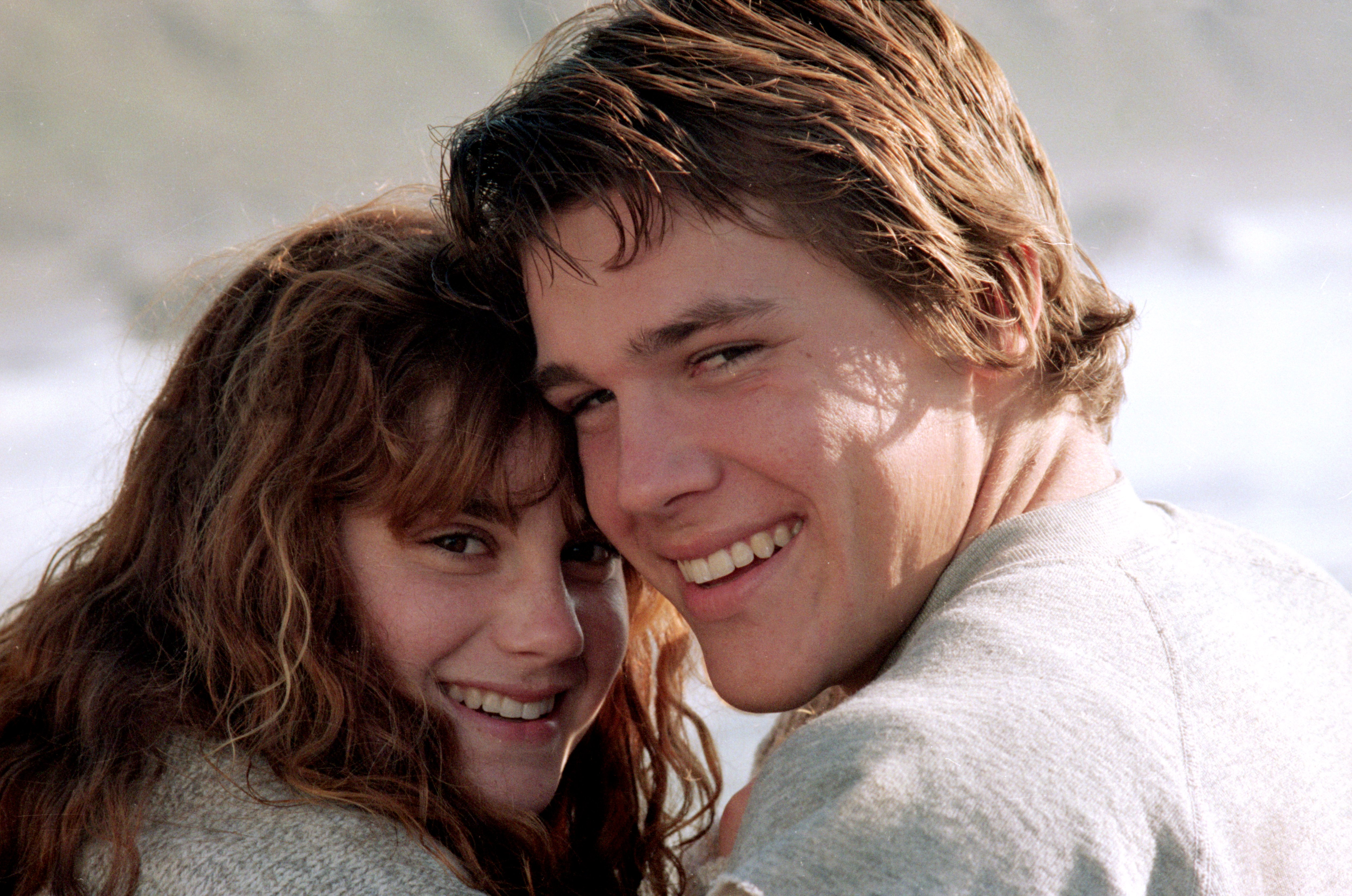 Spielberg continued to produce young adult movies including 80s megahits Back To The Future and Who Framed Roger Rabbit. Chris Columbus went on to be one of the biggest directors of family and young adult films helming Adventures in Babysitting, Home Alone, Mrs. Doubtfire and two of the Harry Potter movies.