Snakes alive! Fatal Attraction's controversial release and legacy
Shocking movies always stir up their share of controversy, so it's no wonder 1987's Fatal Attraction has some strange associations. The story of lawyer Dan Gallagher (Michael Douglas) whose weekend affair with the unstable Alex Forrest (Glenn Close) threatens to not only upend his married life, but puts his whole family in danger, spoke to audiences in an unprecedented way. In spite of being the second-highest box office opener in the United States and dominating the world market, garnering positive reviews and six academy award nominations, it's a film that has been marked by numerous questions and scandals since its release. Today we'll look into the questions about Fatal Attraction's portrayal of women, its controversial reshot ending and why exactly snakes were released in theatres showing the film in South Korea.
Coming in the late 80s as the promise of second-wave feminism seemed to stall as it hit the glass ceiling, many academic critics question how the film portrays conflict between Alex, who is a successful career woman, and Dan's wife Beth (Anne Archer) who's a stay-at-home mother. In her 1991 book The Backlash: The Undeclared War Against American Women, pulitzer prize-winning author Susan Faludi underlines how 80s media frequently cast working women as sad, depressed, and desperate for children and typical patriarchal life, which is quite a difference from the positive portrayal of working women in the 1970s in films like Norma Rae. On top of that, the main male character who exhibits a litany of bad behavior manages to get away scot-free. Perhaps as a part of a movement in culture at the time, Fatal Attraction stood out to feminists. Re-watched today on its own it does have a bit more nuance and pathos (Glenn Close said it's her most researched role) than many of the more blunt portrayals in the trend it inspired. Some interesting facts about its production also reveal the filmmakers had very different intentions that could have disrupted this interpretation.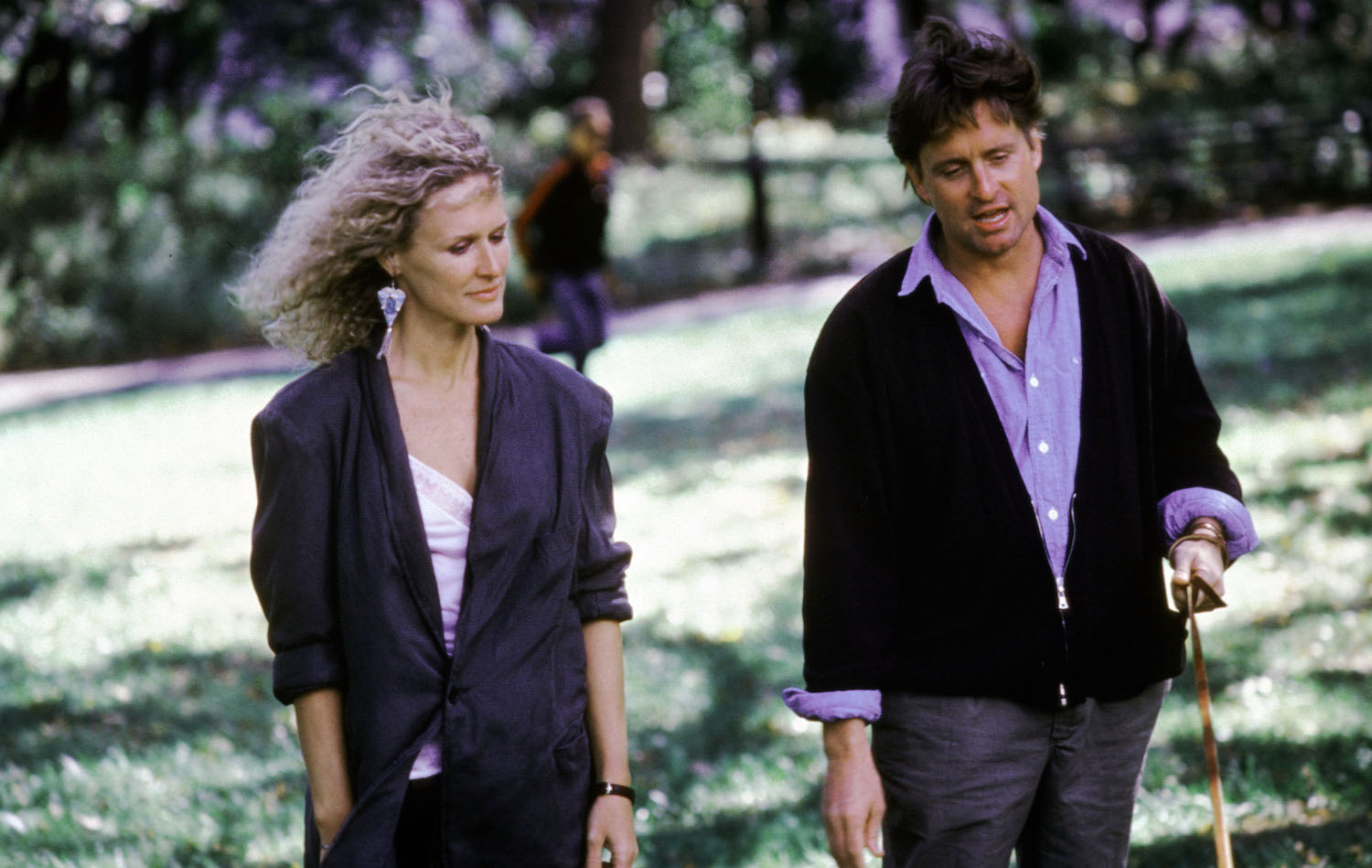 Many of the woman-against-woman readings of the film come from the ending, which features a definitive triumph of one lifestyle over the other, but this wasn't the ending originally intended by director Adrian Lyne, or especially screenwriter James Dearden, whose short Diversion is the basis for Fatal Attraction. The original ending (seen here – spoiler alert!) tested poorly with audiences even though it punishes Dan Gallagher, ties back to the Madama Butterfly theme touched upon throughout the film, and leaves on a chilling noir note with a final shocking image. Dearden and Close fought for their artistic interpretation of Alex over the audience feelings, but ultimately lost out to Lyne and Douglas – though Dearden has re-added the ending to his London stage version of the story. Of course, the ending was chosen and the interpretation is there, but it's interesting to note – from a feminist perspective, or not – that it was the will of the masses that took Alex Forrest from a damaged, self-harming character to a typical Hollywood "psycho." Sticking to their original artistic vision may have dodged this interpretation to some degree and inspired a different trend.
Still, a biting feminist critique is far from the most shocking thing to happen during the release of Fatal Attraction considering its reception in South Korea. In the post-Korean War period, the South Korean film industry experienced boom times, producing hundreds of movies in some years, but also struggled against government quotas and censorship that in other years reduced releases to fewer than 20. In the late 70s, under the dictatorial President Park Chung-Hee, censorship tightened to its worst and releases consisted primarily of propaganda films which audiences didn't care for. Political turmoil in the early 80s caused the government to focus less on censorship and filmmakers like Im Kwon-Taek saw their films, in his case 1981's Mandala, recognized on the international stage for the first time. By 1988, the government was beginning to formally relax restrictions on film content, but their quota system and decades of censorship meant South Korean film made up a minute percentage of the films shown in South Korean theatres.
Fatal Attraction premiered in 1988 and became the first direct distribution release of an American film in South Korea, meaning that Hollywood alone would profit from its sales in the country. Previously, local South Korean film companies saw some profit in distribution, which for the first time would bypass them entirely. The release date was no accident – the 1988 Seoul Olympics saw increased restrictions on human rights, including a country-wide ban on protests, something distributors saw as an opening to allow them to exhibit American films without backlash from struggling native South Korean filmmakers. They were very wrong.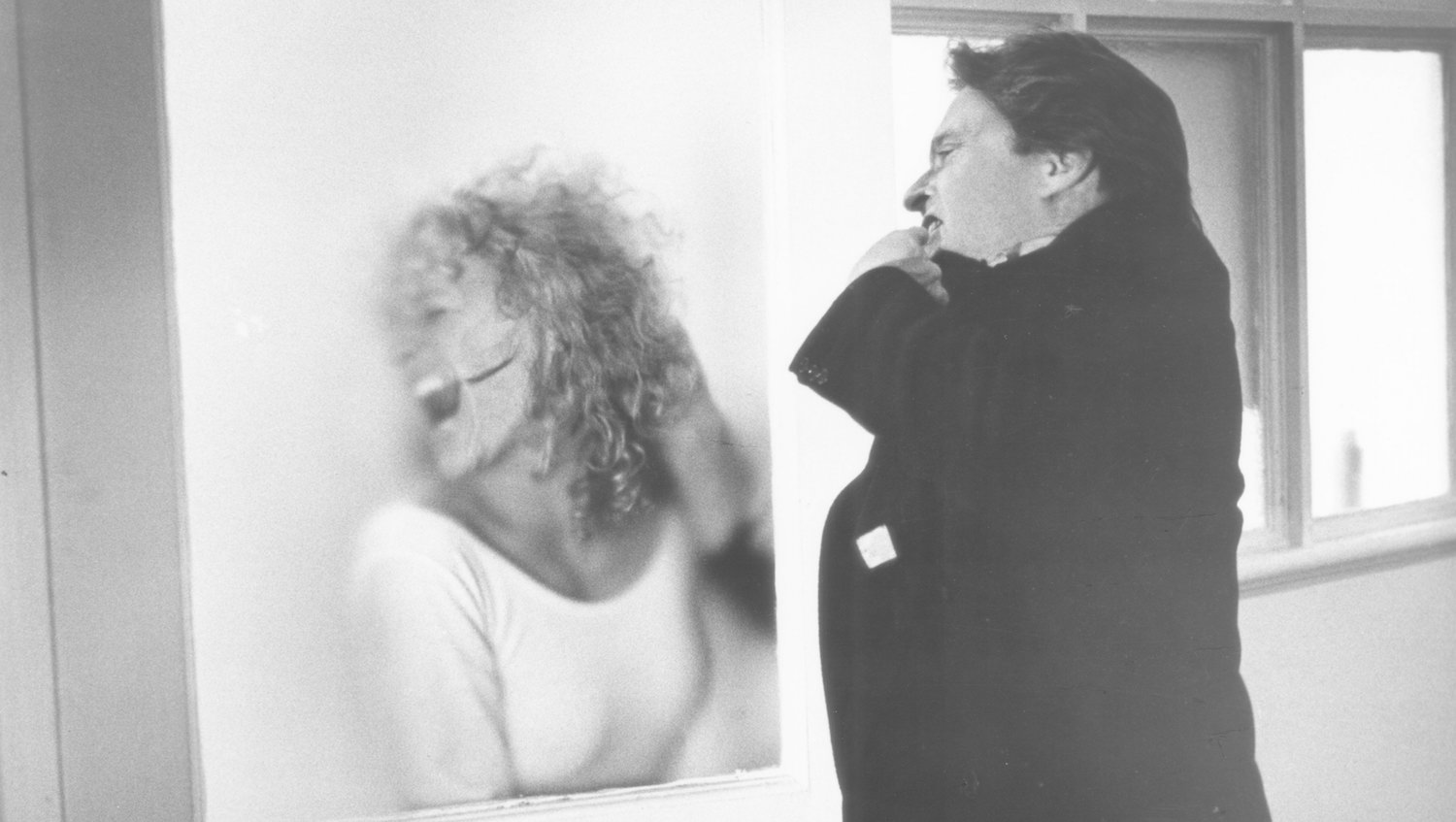 It's easy to see why the direct distribution of hugely popular Hollywood films like Fatal Attraction would disturb filmmakers who felt that though they were able to express themselves for the first time they couldn't get their films produced or distributed in their home country. In fact, many feared South Korean film would be wiped out entirely. Yoo Dong-hun and Lee Jung-u firebombed theatres that showed releases from Universal International. More famously, along with harassment, audiences watching screenings of Fatal Attraction in South Korea were terrified when snakes were released in theatres by protesters. These protests were generally without injury and made their point, though later screenings of Rain Man are said to have escalated to more venomous snakes. It remains one of the more radical and memorable demonstrations against Hollywood's cultural colonialism in the past few decades.
Governmental reforms allowed for increased production and local interest in South Korean film, and the 90s and 2000s saw a rise in international acclaim for filmmakers like Park Chan-Wook, Bong Joon-Ho and Hong Sang-Soo. South Korean filmmakers still fight for a voice and equality in their own country, a notable example being the recent controversy surrounding the Netflix home release of Okja.

Fatal Attraction was such a popular, powerful film it became emblematic of forces larger than itself operating at the time. Decades later, divorced from the larger cultural context, it remains a thrilling, disturbing film thanks in large part to Glenn Close's performance, and its slow, methodical direction. The next time you watch Fatal Attraction, consider how a film so intimate can grow into something so monumental to people around the world.