Atonement – A Lush Period Drama Starring Saorise Ronan, Keira Knightly and James McAvoy
A war epic, a doomed romance, a tale of betrayal with a tinge of mystery – Atonement sees director Joe Wright adapt Ian McEwan's acclaimed novel for the big screen in lush period style. A young and striking Saoirse Ronan stars as 13-year-old Briony Tallis, who in 1935 sets in motion a course of events which will have grave consequences and reverberate through her family for generations.
Briony is a gifted and imaginative writer, often reaching for words and subject matter a bit beyond her grasp. When she spies her older sister Cecilia (played by Keira Knightley) and Robbie (James McAvoy), son of their groundskeeper, passionately embracing, her mind races and she misreads the situation as an act of aggression. Soon after, Briony is quick to accuse Robbie as the perpetrator of a heinous but murky crime. Her penchant for storytelling condemns Robbie to prison against Cecilia's protestations, and wrenches the young couple and the Tallis family apart. Briony soon doubts her own accusation, but the damage has been done – Robbie is liberated only through serving in World War II, and both Briony and Cecilia cast themselves out. As the years pass, Briony seeks to atone for her crime and absolve her guilt.
Period drama and literary adaptations have proved incredibly fruitful for Wright, with Atonement enduring as his highest grossing film when adjusted for inflation (just ahead of 2017's Darkest Hour). Fresh off the success of 2006's Pride & Prejudice, Wright assembled a growing roster of steady collaborators for Atonement, including star Keira Knightley, composer Dario Marianelli and costume designer Jacqueline Durran, who would reunite once again for 2012's Anna Karenina. He would also later reteam with Ronan for the pulsing thriller Hanna (and Ronan would take on her second McEwan adaption in 2017's On Chesil Beach).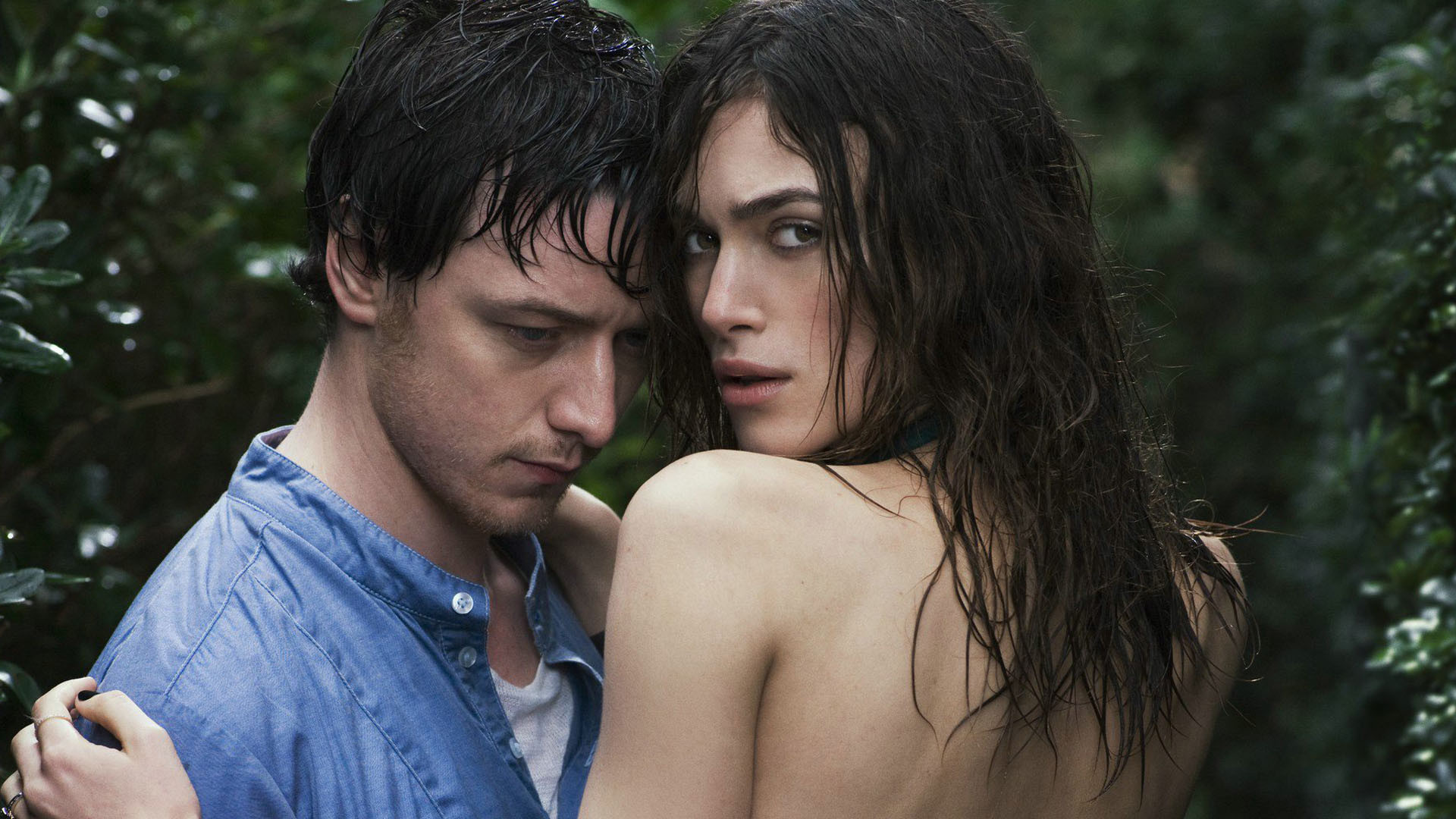 Released to overwhelmingly positive reviews, Atonement earned 7 Academy Award nominations, including Best Picture and Best Supporting Actress for Saoirse Ronan (her first of three, with perhaps another en route for the upcoming Mary Queen of Scots). It would win only one Oscar for Dario Marianelli's evocative score, but was recognized by the BAFTAs as the year's best film, and by the Golden Globes as the year's best drama.
Wright's adaptation is quite faithful to the celebrated novel, with a screenplay by Christopher Hampton (whose script for 1988's Dangerous Liaisons would earn him an Oscar). Stretching from the pre-war years into near present day, Briony is alternately played by Ronan (only 12 at the time of filming), Romola Garai in young adulthood, and the legendary Vanessa Redgrave in the film's conclusion. Wright enlisted cinematographer Seamus McGarvey, who would go on to impress in Wright's Anna Karenina and Tom Ford's Nocturnal Animals. McGarvey achieved the heady heat-wave feel of the 1935 scenes with the novel technique of a Christian Dior stocking stretched over the lens (coincidently, Knightley would later become the face of rival French fashion house Chanel, including appearing in several advertisements directed by Wright). Well ahead of Christopher Nolan's wide-screen epic, Atonement vividly portrays the desperation and chaos of Dunkirk, using a stunning five-minute long tracking shot.
Atonement is remarkable for the breadth of time and themes it deftly captures – from the 1930s to the 1990s; the horrors of war; the passion of young love. Most impressive however, is its nuanced and complicated portrayal of coming of age – with one act, Ronan's Briony is wrenched instantly into adulthood and its accompanying stakes. Much like the characters, the viewer is left to grapple with ambiguous truths.
Find the next playtimes for Atonement on The Hollywood Suite 00s Movies channel.