The Graduate: And Here's To You, Mrs. Robinson
January 10, 2019

By Go Back

A staple on lists of best American films, The Graduate is a remarkable feat of cinema and Dustin Hoffman's breakout role. Mike Nichols would earn the 1968 Oscar for best director, one of the eight nominations the film received. Anchored by indelible performances, The Graduate veers from satirical to romantic to utterly bleak and back again.

Naïve, inexperienced and paralyzed with anxiety about the future, new grad Benjamin (Dustin Hoffman) is an easy mark for Mrs. Robinson (Anne Bancroft), a family friend bent on seducing him. They begin a clandestine affair as he spends an aimless summer lounging around his family's pool and eventually gives in to his parents' insistence he take out the Robinson's age-appropriate daughter Elaine (Katherine Ross). Initially resistant for obvious reasons, Benjamin finds himself falling in love, creating one of film's most uncomfortable love triangles.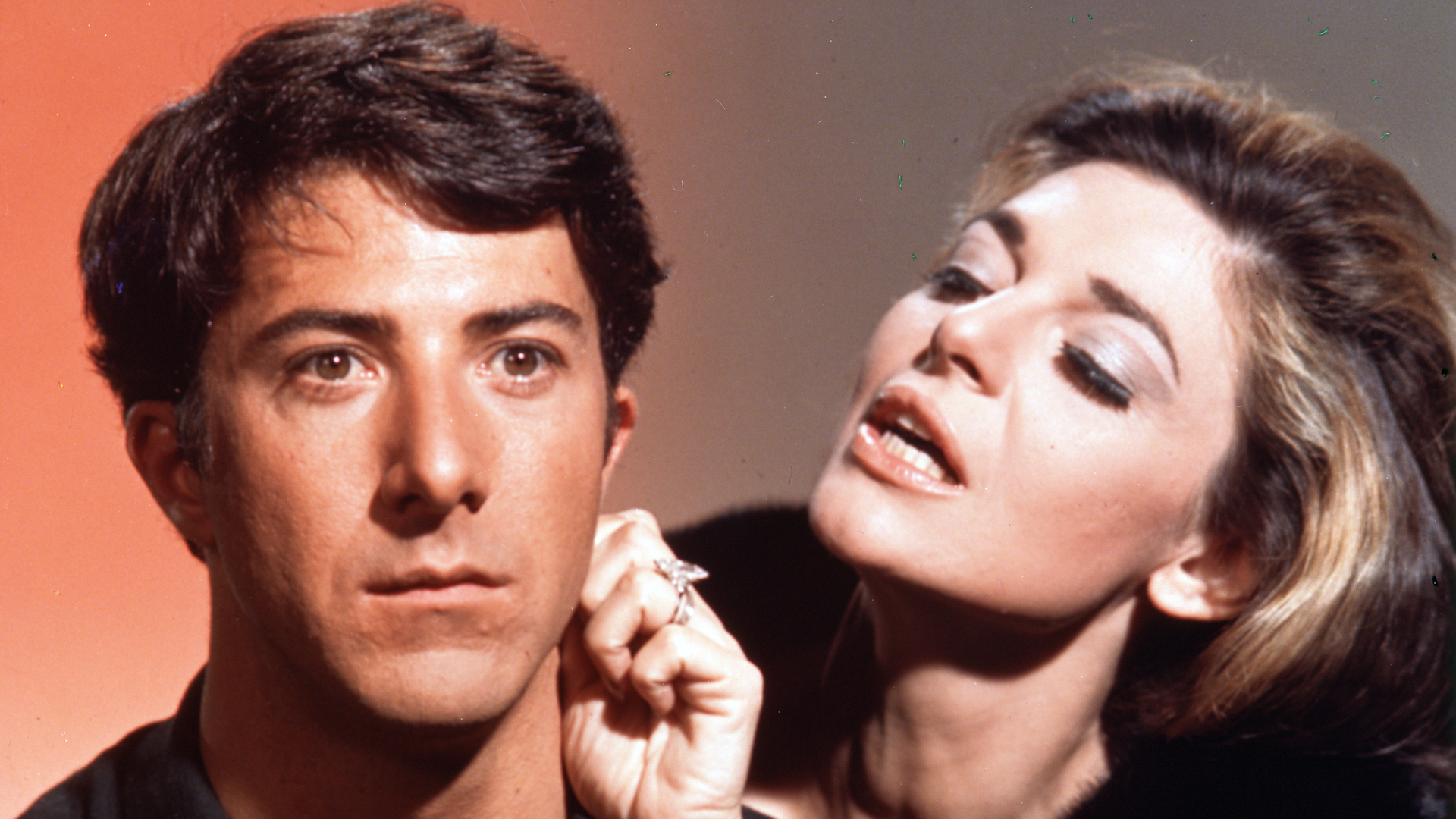 Mike Nichols began his career on stage, recognized particularly for his comedy work with partner Elaine May (who appears briefly in The Graduate). He began directing for theatre, and became attached to the adaptation of The Graduate, the novel on which the film is based. It languished for years in development as Nichols' profile grew, and finally moved forward following the success of his first film as director, Who's Afraid of Virginia Woolf, for which he was handpicked by star Elizabeth Taylor. With some momentum now behind the project, it was time to secure the cast.
At that point, Dustin Hoffman was an unknown New York stage actor, and was at the top of no one's list. Nichols' originally considered his friend Robert Redford (who at one point screen tested with a young Candice Bergen as Elaine), but couldn't accept him as a credible loser required for the role of Benjamin. Charles Grodin, who would later go on to star in May's The Heartbreak Kid was seriously considered, but Nichols saw something in Hoffman. Hoffman himself had his doubts – though he had grown up in Los Angeles, he was firmly transplanted to New York and as a Jew felt far from the WASP–y world of the Braddock family. Nichols persisted, and The Graduate launched Hoffman's career.
A long list of candidates was assembled for the role of Mrs. Robinson, with Nichols originally favouring French actress Jeanne Moreau. The role repelled some and intrigued others, with Doris Day balking at the nudity, and Ava Gardner aggressively courting Nichols. Nichols however quickly settled on Anne Bancroft, only 6 years Hoffman's senior. Bancroft's Mrs. Robinson is beautiful, aggressive, intelligent and self-aware. Her iconic character predates the slew of vulgar terms for sexual mothers and "older" women that have emerged, and she is written and portrayed with great complexity and humanity. Her relationship with Benjamin is funny, charming and ultimately quite sad.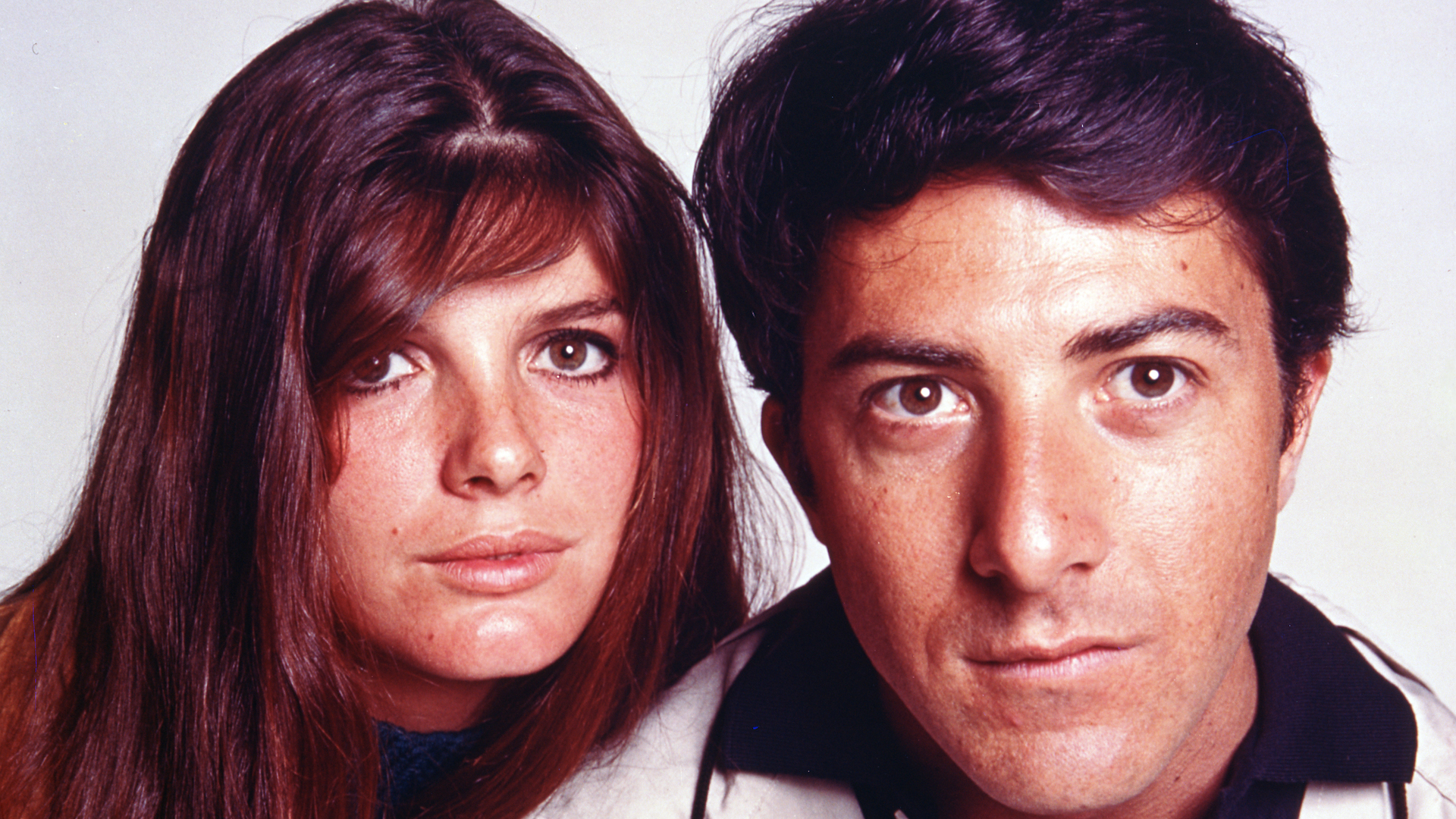 Simon and Garfunkel anchor the memorable soundtrack, with the song "Mrs. Robinson" tweaked from the original lyric "Mrs. Roosevelt" to suit the film. It would reach number one on the charts and earn them Grammys for record of the year and the film's soundtrack, boosting their profile significantly early in their career. The songs featured from The Sound of Silence are key to the film's ambling, melancholy tone.
Benjamin's worry over the future seems almost quaint in retrospect, but the doubt and discontent remain thoroughly relatable to recent and not so recent grads. He is stuck, and then suddenly untethered. His romantic entanglements serve as a distraction, if not a real answer to his ennui. He, and the viewer, get a dramatic conclusion, but are still left wondering.