How Victor/Victoria (1982) Revitalized the Careers of Power Couple Blake Edwards and Julie Andrews
March 19, 2020

By Go Back

Victor/Victoria (1982) is a film that sits so comfortably in the classic musical oeuvre it never gets talked about. In spite of that, it remains a forward-thinking, queer and funny musical that was quite something for 1982. Its most important impact historically though, may be the way it revitalized the careers of its stars and finally gained wider respect for its director.

The marriage of Julie Andrews and director Blake Edwards, one of Hollywood's most enduring couples, started with a disaster. Both had shaky careers in the late 60s with duds like Torn Curtain and Thoroughly Modern Millie nagging Andrews, while Edwards wobbled with titles like Gunn and What Did You Do in The War, Daddy?. Their first collaboration as they were falling in love was the musical Darling Lili. It looked like a return to form for Andrews, a big splashy production for Edwards and the perfect classic musical for the Paramount slate: It was not.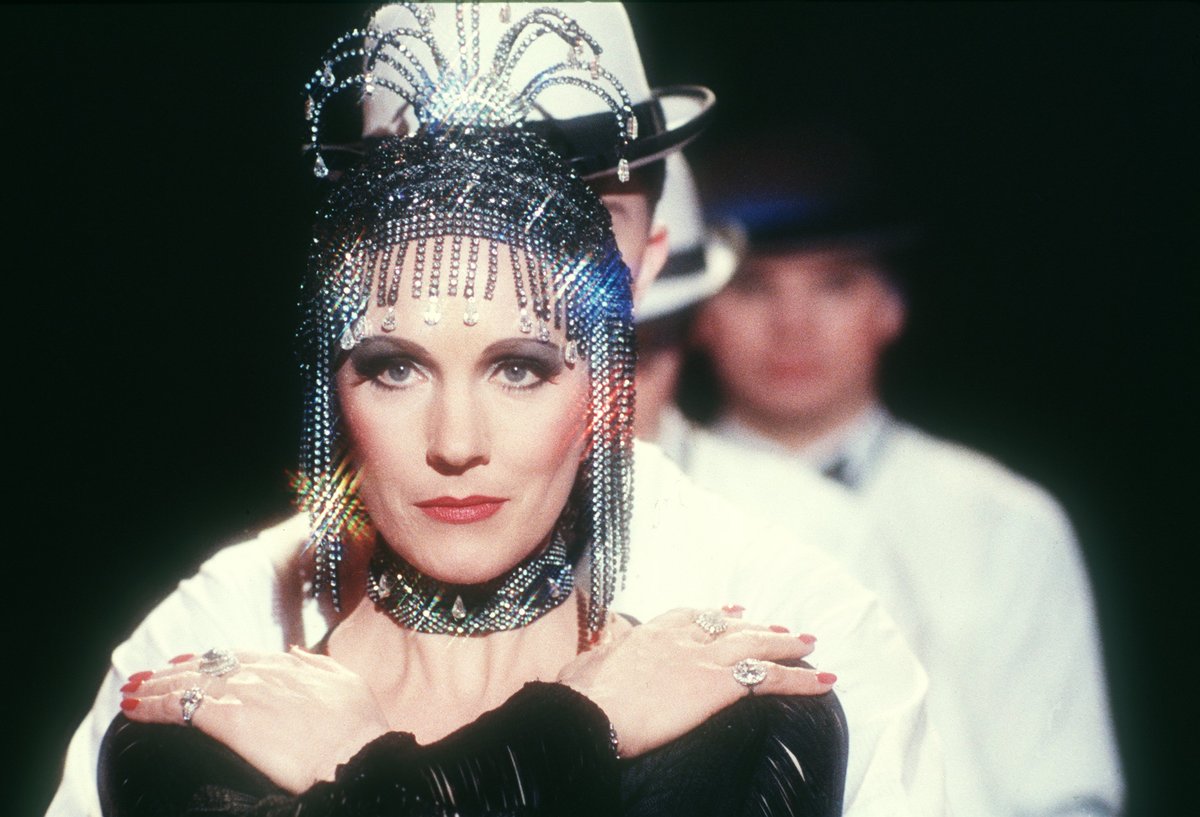 The blame for the massive box office failure, which nearly bankrupted Paramount, seems to blessedly not rest on Andrews, whose singing at least won an Oscar nomination for Henry Mancini and John Mercer's "Whistling Away the Dark." Nor does it seem to be the fault of Edwards, who fought constantly with the studio, having the edit fully taken away from him, and studio demands to film in Ireland and expand from a few numbers to a full musical inflating the budget by over $5 million, making it one of the most expensive musicals of all time. The vitriol between Edwards and the studio left the film bloated and barely released, guaranteeing it'd never make money. Regardless of their clean hands in the matter, Darling Lili firmly labelled Julie Andrews as box office poison and put Blake Edwards in Hollywood "directors jail" in 1970.
Both followed work to Europe and buoyed their careers by Andrews appearing mostly on TV and Edwards returning to his cash cow Peter Sellers and The Pink Panther franchise. But what it would take to propel them both back to the top was something they shared, something that started their relationship: a bawdy, honest sense of humour.
Blake and Julie had caught each other's eyes in the parking lot of their shared therapist. Edwards thought he'd ruined his chances after his divorce though when a joke he'd made about Andrews got quoted back to him by Joan Collins. When asked why he thought she was famous, Blake said it was because she "has lilacs for pubic hair." This joke had apparently got around Hollywood much to Blake's chagrin. His embarrassment grew further when Andrews offered him a lilac bush for his new apartment, thinking the prim and proper actress was getting a most passive-aggressive revenge for his comments. In reality it had never gotten back to her and once he sheepishly admitted the truth, he was overjoyed to find she laughed. Not only did she laugh, she agreed with his assessment of her fame and went on to buy him lilacs every year for their anniversary.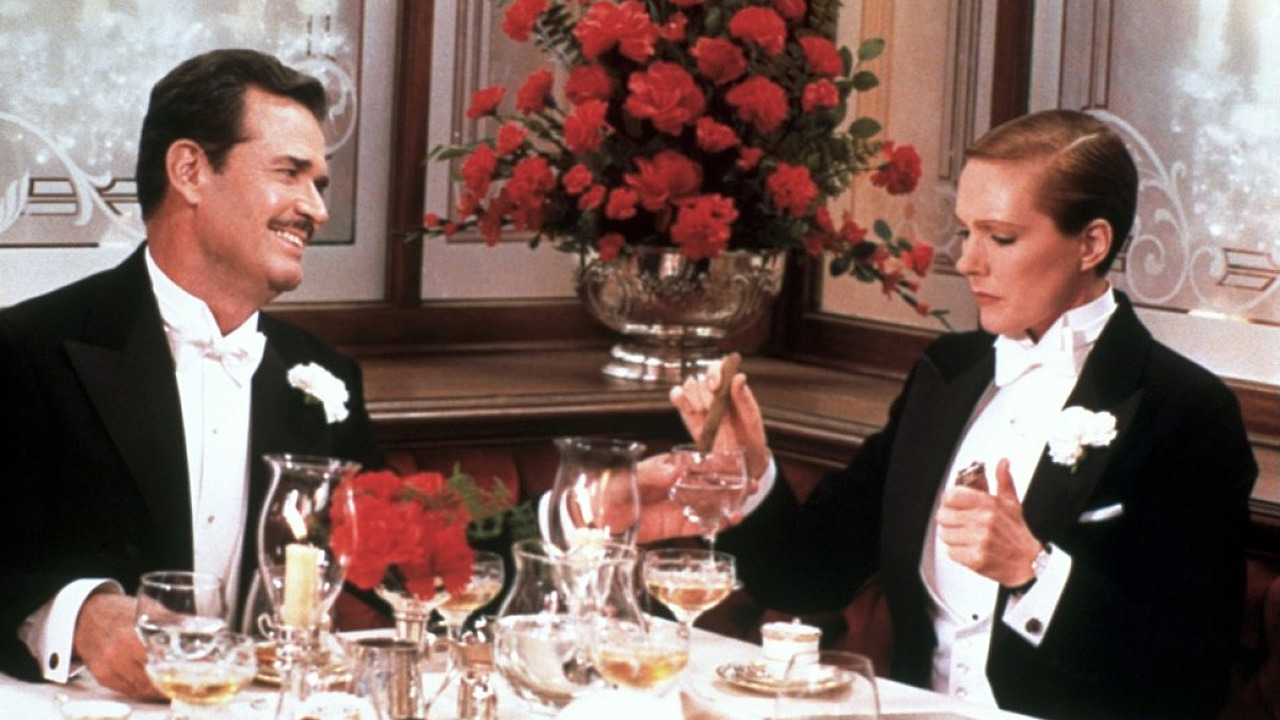 That's why it's not surprising that what it took to get Edwards and Andrews back on top was adult humour and movies that spoke with honesty. Starting with 10 in 1979, Edwards found a knack for inserting sexy, boundary pushing humour and messages about failure and middle age in his films. He brought along Andrews too, even beefing up her role in 10 to the point its original star George Segal left the picture in a huff claiming Edwards was using him to leverage Andrews' stardom. Ironically, it ended up actually being a star making role for his replacement Dudley Moore who'd go on, likely due to 10's success, to also take the lead of Arthur out from under Segal.
The success of 10 allowed Blake Edwards to finally make his vitriolic anti-Hollywood comedy S.O.B., inspired by the troubled production of Darling Lili, and the first of his films written with shaking up Andrews' image in mind. She got to finally express her own frustrations with Hollywood's typecasting of her image by performing a drug fuelled topless scene in the film. The movie was good fun and a mild hit, but what matters is Andrews and Edwards had the heat they needed to pull off something truly unique.
When looking at Victor/Victoria, it's important to remember one of the most brash and bawdy things it does for 1982 is treat homosexuality as a given. Half the characters are gay, it's not a huge deal they're gay to anyone but the villains, and the film opens with two men sharing a bedroom. For all its classic musical look and Parisian flavour, the movie is based on a pre-code hit and the film takes place mostly in gay bars, strip clubs and drag venues. The hays code had stripped films of any but the most thickly veiled references to homosexuality and here was a celebration. If this movie was proposed by anyone but a hot comedic hitmaker and with any star but the still relatively squeaky clean Andrews, no studio would have touched it with a ten foot pole.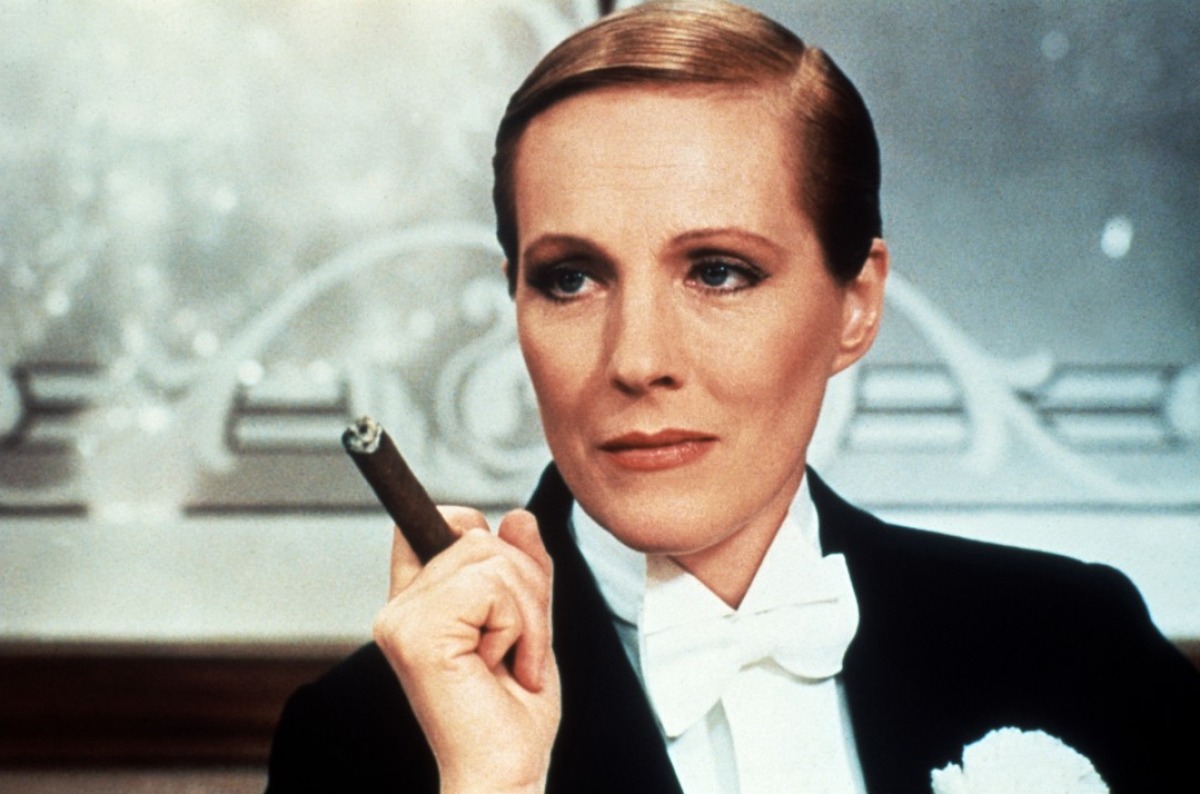 Defying expectations while still remaining relatively family friendly is what Victor/Victoria does best. Julie Andrews playing a scuzzy con woman is just as shocking as baring her chest, but also leans enough on classic theatrics to play to Julie's well-loved strengths. In Andrews he got an Oscar-winning lead actress and someone who could toe the line in sex comedies because, as Edwards put it, Julie has a "wonderful instinct for what's appropriate, what's correct." Edwards also casts beloved musical icon Robert Preston as his gay lead, he uses one of Julie's original leading men James Garner unexpectedly as a gangster and football player-turned-comedy actor Alex Karras as a kindhearted gay tough. Edwards himself compares comedy to football, saying the best move tends to be "blind siding" and audiences prefer their "messages" arriving unexpectedly. With broad comedy he saw Victor/Victoria as an active chance to champion normalizing gay life while creating a wild and funny film with his wife.
Victor/Victoria was a massive hit. It not only opened the door to more idiosyncratic roles in Julie Andrews' future, a boon especially when she had vocal issues later in life, it also earned Blake Edwards his lone Oscar nomination for screenwriting. Blake Edwards was a man respected in the business with indelible classics like Breakfast at Tiffany's, Peter Gunn and A Shot In the Dark under his belt but it's unlikely without his relationship and long collaboration with Julie Andrews the Academy would have taken a director known for his comedies seriously. So seriously, in fact that though he didn't win for Victor/Victoria, Edwards did take home an honorary Oscar in 2004 for his contributions to the business. In his speech he credited his success to friends and foes but left a special dedication for "the beautiful English broad with the incomparable soprano and promiscuous vocabulary." In their 41-year marriage they collaborated on 10 projects and changed the face of both their careers, with Victor/Victoria remaining a prime example of what a couple who knows each other better than the industry around them could achieve.
Find the next playtimes for Victor/Victoria on Hollywood Suite