Mom's Special Tomato Cilantro Chutney from Filmmaker Lalita Krishna
November 11, 2020

By Go Back

Reel Meals is the latest side dish to Hollywood Suite's signature programming, which features movies you love from the 70s, 80s, 90s and 2000s. With Reel Meals, get to know a Canadian chef or food personality through an original recipe catered to a film from the Hollywood Suite catalogue.

For filmmaker Lalita Krishna (Tiger! [2005]), cooking has been her saviour during the pandemic: rediscovering recipes, baking, and innovating. "I  talk to my oven!" she jokes. "It doesn't talk back." Her tomato cilantro chutney recipe allows us a peek at her upbringing and highlights the importance of food and family, and how they are inextricably tied together in the South Asian diaspora.

A chutney is a condiment that originated in India and is very popular in diaspora countries and in England. It's a savoury or sweet accompaniment that provides extra flavour to spice up main dishes.

Chutneys were a staple in my household – my mom made a range of fruits and vegetable chutneys using seasonal ingredients. Some are made to last several days, and some must be consumed immediately.

This recipe can be used for two days if refrigerated.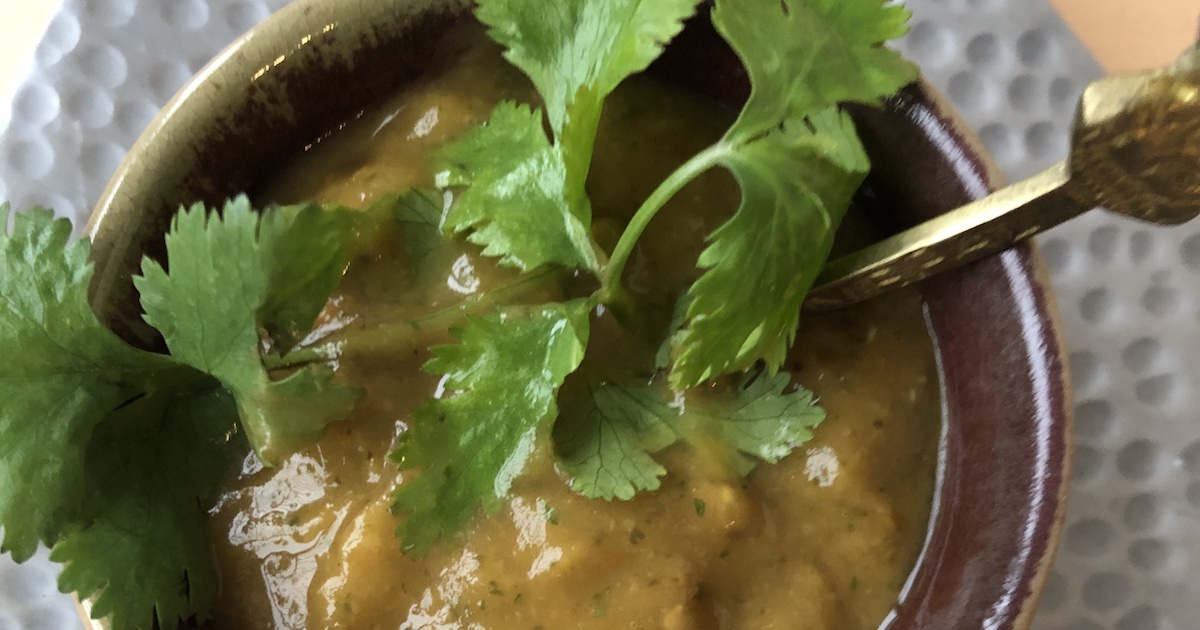 Mom's Special Tomato Cilantro Chutney
Ingredients
2 medium-sized onions – preferably purple
4 medium-sized ripe tomatoes
2 green Thai chillies (use one or none if you cannot handle spice)
1 bunch cilantro
2 spoons of vegetable oil
Method
Chop onions and tomatoes into fine pieces and keep aside. Chop onions and green chillies and also set aside.
Heat oil in a pan. Roast the onions till brown, and then add chillies. Roast the onions and chilies lightly and add tomatoes. Now add salt and cook the tomatoes to a pulp.
Add cilantro and grind until the onions and tomatoes are blended. Don't make it too fine a paste. Test with salt and add more if needed.
Your chutney is ready. Enjoy on toast or with any dishes such as cutlets or samosas.
---
Tune in to the Reelworld 20th Anniversary Retrospective on the Hollywood Suite 2000s Movies channel starting at 9pm ET on November 18 and 19.