A Star is Born and Making the Transition from Pop Star to Movie Star as a Woman
October 4, 2018

By Go Back

Lady Gaga is no stranger to The Fame, having worked hard to capture our attention and butcher expectations of the modern "pop diva" with her opulently opposing outfits, instantly quotable lyrics (ooh la la!), and immense singing voice. But with the upcoming release A Star is Born, Gaga is about to be, well, Born This Way again, as audiences that know her for her undeniable stage presence are about to see her take up the big screen for the first time. The question is, can this film about a creator on the rise help the artist formerly known as Stefani Germanotta transition from two-time Oscar performer to Best Actress frontrunner? Or will Bradley Cooper's new take on an old classic have a truly tragic ending, sending her scrambling back to the recording studio in an attempt to remain relevant?

Signs point to this moment being a pivotal one for Gaga's already epic career, which already includes a Golden Globe-winning role on TV's American Horror Story. She is getting excellent reviews from audiences and critics alike as we approach A Star is Born's wide release on October 5. And what's more, this project features all of the elements seemingly required for a female musician to successfully transition from pop star to serious actress in the eyes of the public, including a timeless plot, challenging role, bankable co-star, and stellar soundtrack.

A Star is Born is, of course, a remake, with first-time director Cooper tackling a story that's been told not once, but three times by male directors and powerhouse performances by Janet Gaynor, Judy Garland and Barbra Streisand. While some may argue that reworking a previously loved text in this day and age is a huge risk (think of all the "ruined childhoods"!), in this particular case, it can be a great (read: safe) move.

Remember how former American Idol contestant and future Cats star Jennifer Hudson received an Oscar for playing Effie White in Dreamgirls, an adaptation of the famed Broadway musical of the same name (co-starring typical scene-stealer Beyoncé!)? Or how Queen Latifah got a Best Supporting Actress nom (and the kind of worldwide respect she deserved circa 1996, when she shined in Set It Off!) for her performance in the film version of Chicago?

On the flip side, think back to Mariah Carey's Glitter, which borrows many story elements from A Star is Born, but claims (and mostly fails) to be its own entity. Poor Mariah (who is actually—no joke!—pretty charming as Glitter's Billie Frank) wasn't taken seriously as an actress until she starred in an actual adaptation: Lee Daniels' Precious. Mimi went from Razzie winner to SAG Award nominee overnight! Talk about a sweet, sweet fantasy come true (baby).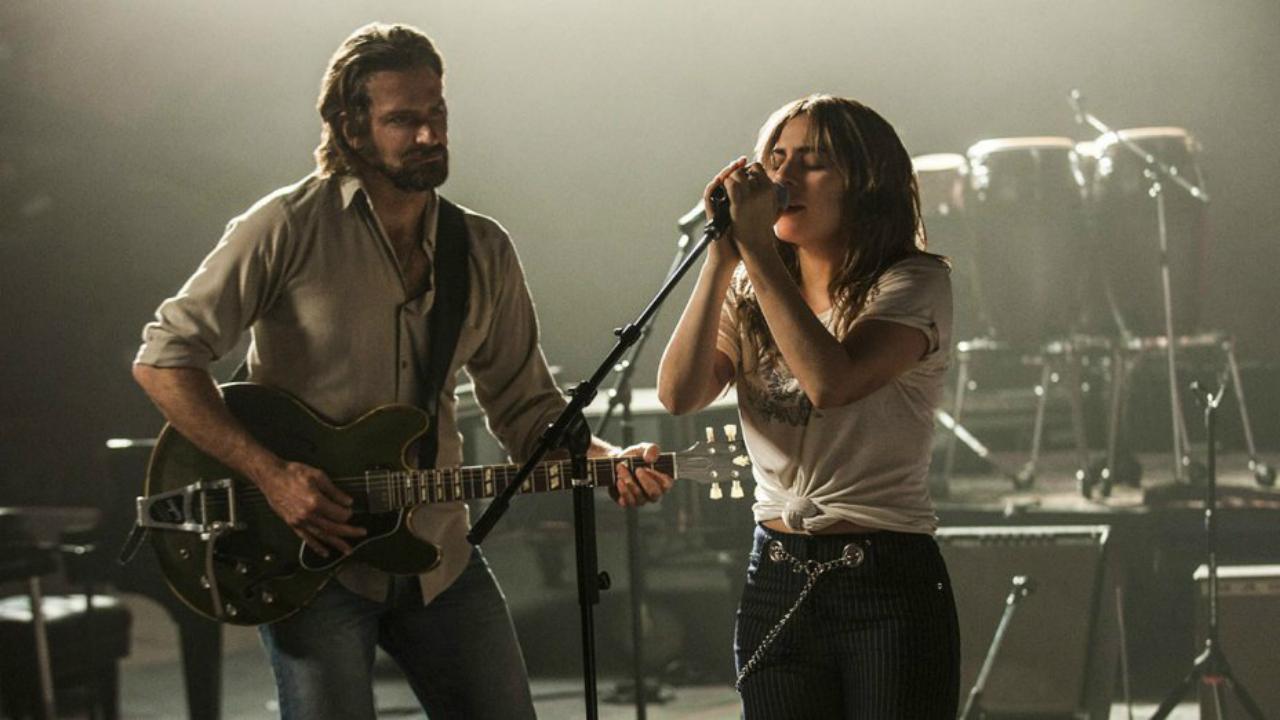 What may also help Gaga successfully transition into film acting is the fact that, much like Mariah's stripped down character (Ms. Weiss) in Precious, A Star is Born's Ally is a departure from her larger-than-life stage persona. While Ally certainly harkens back to Gaga's pre-"Just Dance" days in terms of backstory (she too got her start at gay bars singing someone else's songs), she doesn't look or feel like the Gaga we know and love (even in the Joanne era!). She's a brunette who hardly wears makeup, prefers cowboy boots to knee-high stilettos, and needs help from a man (Cooper's Jackson Maine) to finally get into the studio.
Ally's a character that Cher might have taken on in her early movie acting days – a mix between the quiet, yet caring Dolly in Silkwood and the helplessly headstrong Loretta in Moonstruck. (Both of those roles inspired Academy Award nominations, with Moonstruck securing Cher a Best Actress trophy!) She's someone Madonna might have fought to play before she nabbed 1996's Evita (another Broadway adaptation!). She's the kind of girl – not yet a woman! – Britney likely hoped she was playing in the imperfect, but unfairly maligned Crossroads.
Another way for female pop stars to get in with cinephiles is teaming up with creators that have already made their mark in their sphere. By pairing with three-time Oscar nominee Cooper, Gaga not only follows in the footsteps of Cher (Silkwood co-starred Meryl Streep!), but also Dolly Parton and the late Whitney Houston.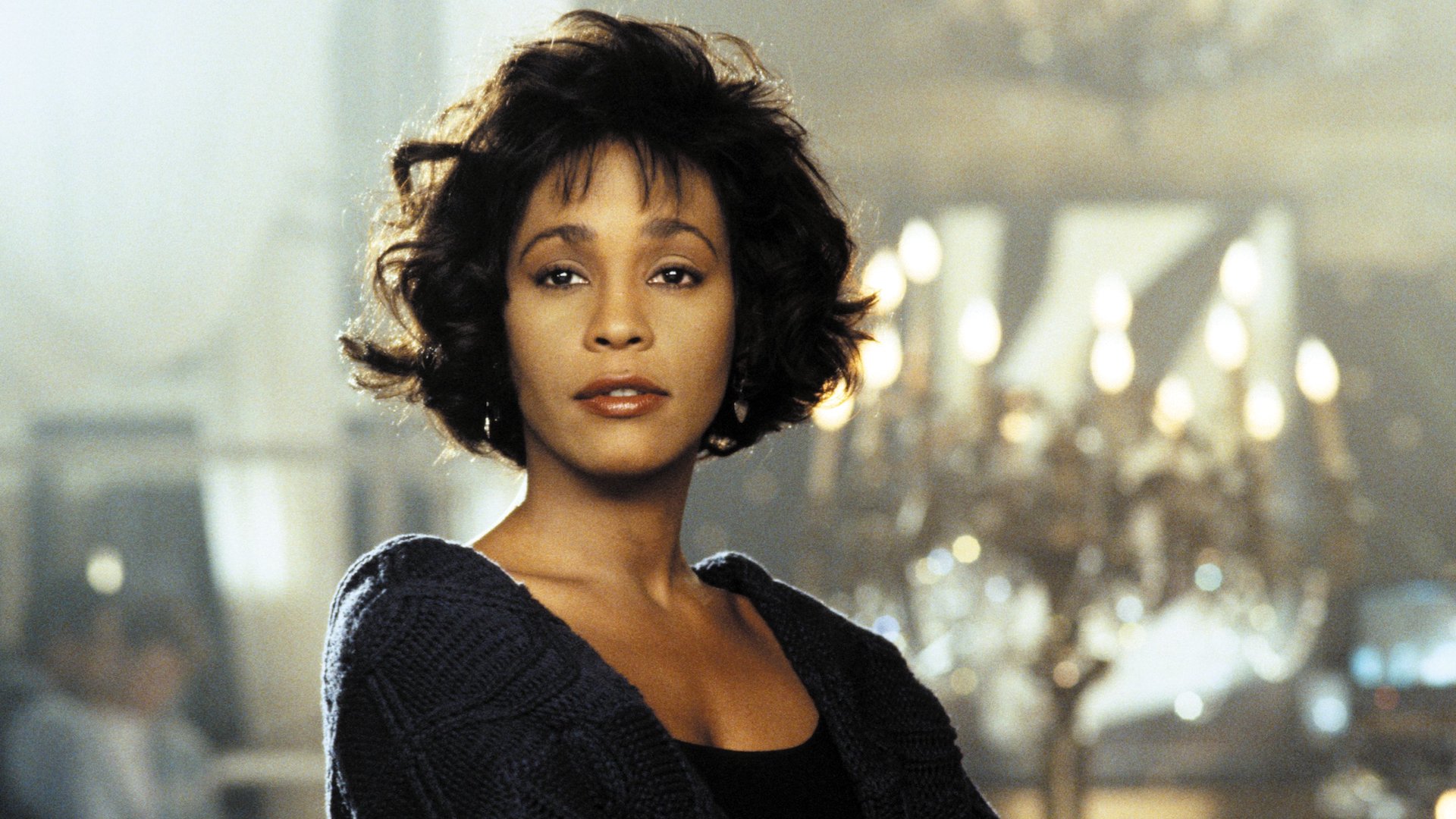 The former made her film debut in comedy classic 9 to 5, which co-starred bonafide movie star Jane Fonda and acclaimed comedian Lily Tomlin, and the latter dominated the box office playing opposite Kevin Costner (who had become a household name following Bull Durham, Field of Dreams and Dances with Wolves) in her first feature, The Bodyguard. After their big screen breaks, Dolly and Whitney starred in a number of other successful films, including female-driven hits like Steel Magnolias and Waiting to Exhale. Dolly is even set to star in a 9 to 5 sequel (co-written by original scribe Patricia Resnick and Rashida Jones!) alongside Lily and Jane.
Another thing that helped Dolly and Whitney make the move from music to movies (and will likely insure Gaga does as well) was their indelible contributions to their film's respective soundtracks. The music from The Bodyguard (see: incredible cover of Dolly's "I Will Always Love You" and irresistible originals like "Queen of the Night" and "I Have Nothing") was even more successful than the movie, with the soundtrack, executive produced by Whitney, becoming a literal all-time best seller. Dolly's 9 to 5 theme song, meanwhile, was nominated for Best Original Song at the 1981 Oscars and took home two Grammys in 1982. Both The Bodyguard and 9 to 5 have been adapted into Broadway musicals featuring the songs that catapulted both films (and their stars).
While the A Star is Born soundtrack isn't out yet, early reviews praise its original songs co-written by Gaga including the track featured heavily in the trailers (sing it with me—"I'm far from the shallow now!"). And, as per her request, Gaga and Cooper sing live in the film, which is not something you can say for most actors in modern movie musicals. It's this commitment to "authenticity" that will likely make audience members want to "take another look" at Gaga as an actress and public figure. But it should also encourage us to look into ourselves and the ways we judge female pop artists as performers and creators for both the stage and screen.
Catch Judy Garland in A Star is Born (1954)  and Barbra Streisand in A Star is Born (1976) all month this October on Hollywood Suite On Demand, the HSGO app and hsgo.ca!
Next play times: A Star is Born (1954), A Star is Born (1976)