Ricki and the Flash – Jonathan Demme's Swan Song
September 3, 2020

By Go Back

When Jonathan Demme passed away in 2017, movie lovers everywhere felt the loss of one of Hollywood's most prolific, versatile, and beloved directors. Throughout his four decade long career, Demme wrote, directed, and produced more than 60 films, documentaries, music videos, and television episodes. At the news of his death, he was fondly remembered for films like 1984's concert documentary Stop Making Sense, widely considered one of the best of the genre; 1986's cult classic Something Wild; 1991's rule-breaking thriller The Silence of the Lambs, still only one of three films to have won The Big Five (Best Picture, Best Actor, Best Actress, Best Director, and Best Screenplay) categories at the Academy Awards; 1993's Philadelphia, one of the first mainstream films to tackle the HIV/AIDS crisis; and 2008's gritty drama Rachel Getting Married that garnered Anne Hathaway her first Oscar nomination.

Perhaps less remembered, however, is 2015's Ricki and the Flash. Written by Diablo Cody and starring Meryl Streep, Kevin Kline, Sebastian Stan, Ben Platt, Mamie Gummer, Audra McDonald, and Rick Springfield, it is an underrated family dramedy and low key musical. After leaving her husband and three children in Indianapolis for Los Angeles to pursue her dream of becoming a famous rock and roll musician, Ricki Rendazzo (Meryl Streep) is beckoned home decades later by her ex-husband Pete (Kevin Kline) to help their distraught daughter, Julie (Mamie Gummer) through a painful divorce, while Pete's second wife Maureen (Audra McDonald) is out of town. Upon arrival, Ricki is met with contempt from her kids, but soon enough, her unconventional ways help Julie feel better. After a few days of mother-daughter bonding, Maureen returns to resume her position as the full-time matriarch, and Ricki bitterly returns to L.A. and her bandmate-turned-boyfriend Greg (Rick Springfield). When an invitation to her son Josh's (Sebastian Stan) wedding arrives from Maureen as an olive branch, Ricki travels back again (this time with Greg in tow), offering what she can to be a part of the family. And in doing so, old wounds begin to heal.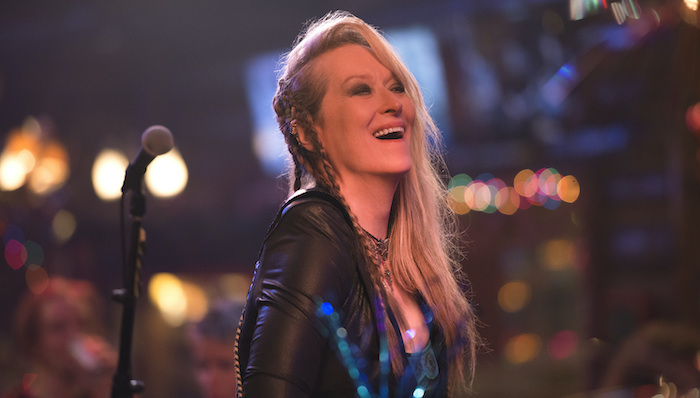 Like many of Demme's films, Ricki and the Flash has a fantastic soundtrack that works to reflect the story and its characters. The most striking thing about Ricki and the Flash is, in fact, its musical elements. Demme treats a lot of this film as one of his concert documentaries. In 101 minutes of runtime, there are ten songs performed by the titular band, many in full versions. With covers ranging from Lady Gaga to Tom Petty, and P!nk to Bruce Springsteen, and an exceptional original song ("Cold One") written for the film by Jenny Lewis and Johnathan Rice, no one understands the symbiotic relationship between music and cinema quite like Demme does. In the hands of a different director, Ricki's music might not be the focal point. But Demme, profoundly knowing that Ricki's music is her focal point, gives this band of misfits playing at a local bar their moment to shine as if they are Fleetwood Mac selling out Madison Square Garden. In front of Demme's dynamic lens, both are equally worthy.
And, of course, in the hands of a different actor, this might not have even been possible, as a lack of vocal ability can sometimes be limiting. But duh, Meryl Streep can sing her butt off, so I'm glad that Demme let her do exactly that. She also learned to play the guitar for this role (from Neil Young, no less!), just as she learned the violin for Music of the Heart, Polish for Sophie's Choice, and white-water rafting for The River Wild, leaving absolutely no talent for the rest of us.
Ricki is a complicated woman of many delusions, few boundaries, and excess hubris. Still, Streep, no stranger to playing difficult moms, expertly keeps her from veering into caricature territory by always committing to and giving us small glimpses of her humanity. I would go as far as to say that this is one of my favourite modern-day Streep performances. Quite frankly, the whole cast is irresistible – Gummer more than holds her own against real-life mom Streep, while Kline and Springfield are both restrained and charming. McDonald, unfortunately, isn't given much to do, but she makes her few scenes memorable ones.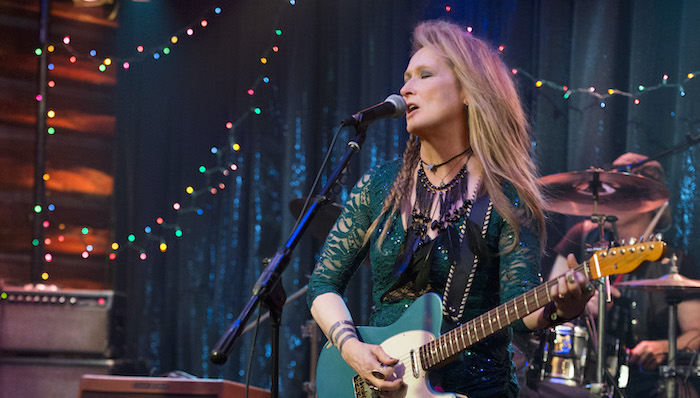 This is all to Demme's credit, too. Known for loving actors, he continuously got the best out of them. Juxtaposed with the frenetic music scenes are small moments, the ones that Demme was always so adept at capturing: a glance loaded with chemistry from Greg to Ricki, or one loaded with baggage from Julie to everyone; Pete ordering food for the table, unbothered by the rest of his family arguing; Ricki alone when she's no longer a persona, crying in the bathroom about her shortcomings after words with Maureen or in her apartment making dinner; Julie quietly enjoying the familiar comfort of having both her parents in the same room for the first time in years.
Putting so much of what he loved about storytelling into his last narrative film, Demme undoubtedly went out on his own terms, much like he did everything else. A movie about redemption itself, I think it is high time that we redeem Ricki and the Flash as an essential work in Jonathan's Demme's remarkable oeuvre.
Find the next playtimes for Ricki and the Flash on Hollywood Suite.