Jesus Christ Superstar Still Reigns Supreme
December 19, 2018

By Go Back

In the pantheon of biblical musicals, it's clear that Jesus Christ Superstar is a cut above. Andrew Lloyd Webber and Tim Rice first delved into the subject matter with Joseph and the Amazing Technicolor Dreamcoat, based on Joseph's story from the book of Genesis. It would later be adapted into a thoroughly underwhelming TV movie starring Donny Osmond. Godspell's timing mirrored that of Jesus Christ Superstar, first performed in 1971 with a film following 1973. Based on the parables largely from the Gospel of Matthew, the production was thoroughly goofy and perhaps most notable the 1973 Toronto production, which launched the careers of future SCTV and SNL greats, including Eugene Levy, Andrew Martin, Dave Thomas, Martin Short and Gilda Radner.

Jesus Christ Superstar is far more accomplished and ambitious in concept and execution, one of the finest achievements of long-time partners Lloyd Webber and Rice in both staging and music. The stage production premiered to strong reviews and its fair share of controversy, with some condemning it as sacrilegious particularly for its fairly sympathetic portrayal of Judas, and failing to depict the resurrection. Canadian filmmaker Norman Jewison would direct the film adaptation, his second musical following 1971's successful Fiddler on the Roof.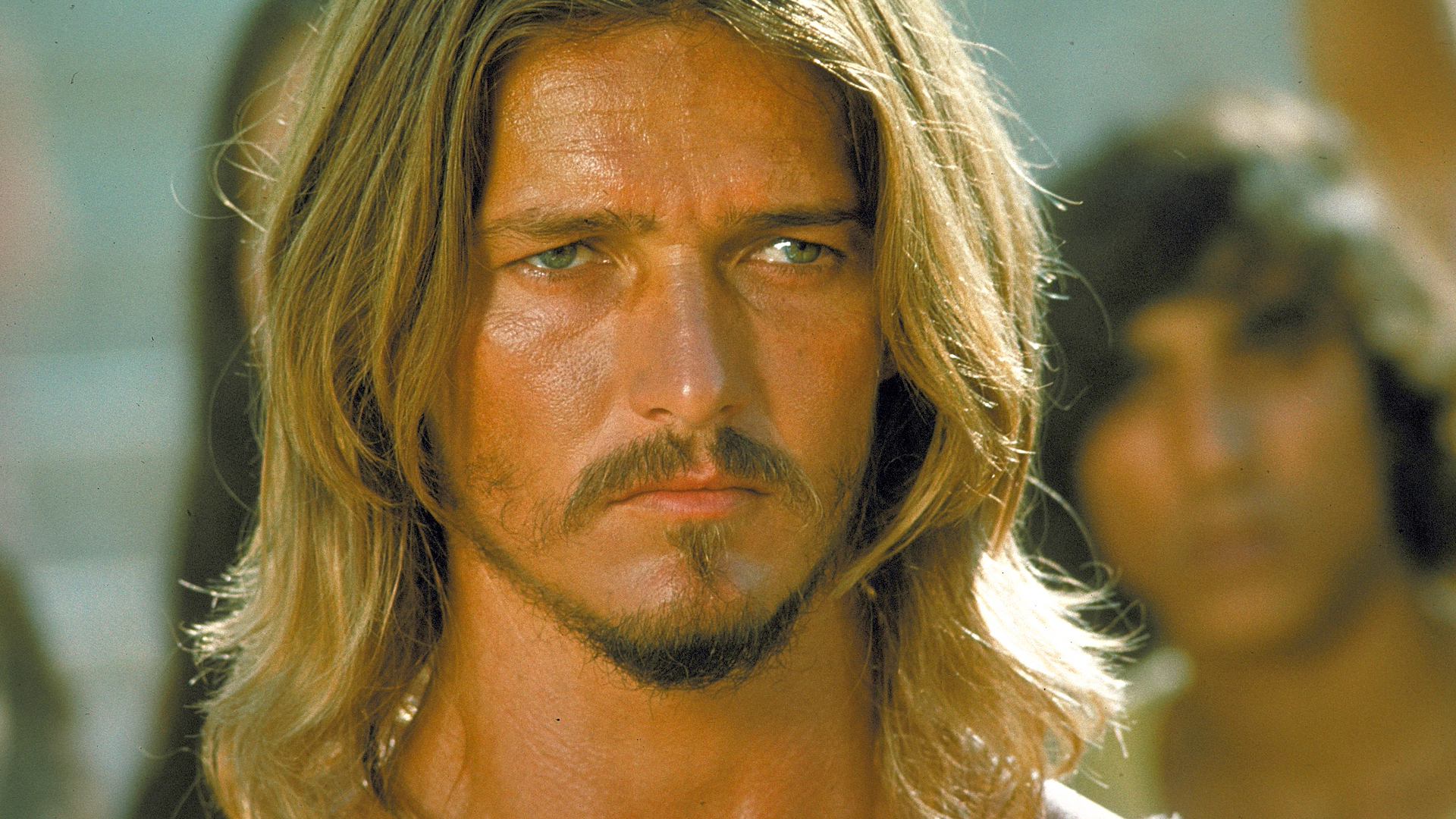 Jewison captures an incredible sense of place and time in Superstar, a surprisingly delightful mash-up of biblical times and the groovy 70s. Like the show, the film takes some significant liberties both in terms of adherence to the gospel and to the period. It begins with Christ and his disciples rolling up on a bus, wearing bellbottoms, hairstyles a mix of bold centre parts and afros, and is replete with anachronistic creative flourishes, including a flyover by fighter jets.
Shooting in Israel during the summer of 1972 made for a particularly grueling shoot, with the many dance sequences performed in 40-degree desert heat. Set amid historic ruins added gravitas to an unorthodox rock opera take on the story of Christ, with some truly striking visuals, such the Pharisees on scaffolding during the song "Then We Are Decided."
Catholic viewers can rest assured that the film is received the Papal nod of approval – upon viewing the film Pope Paul VI gave the film his blessing, telling Jewison, "Not only do I appreciate your beautiful rock opera film, I believe it will bring more people around the world to Christianity, than anything ever has before."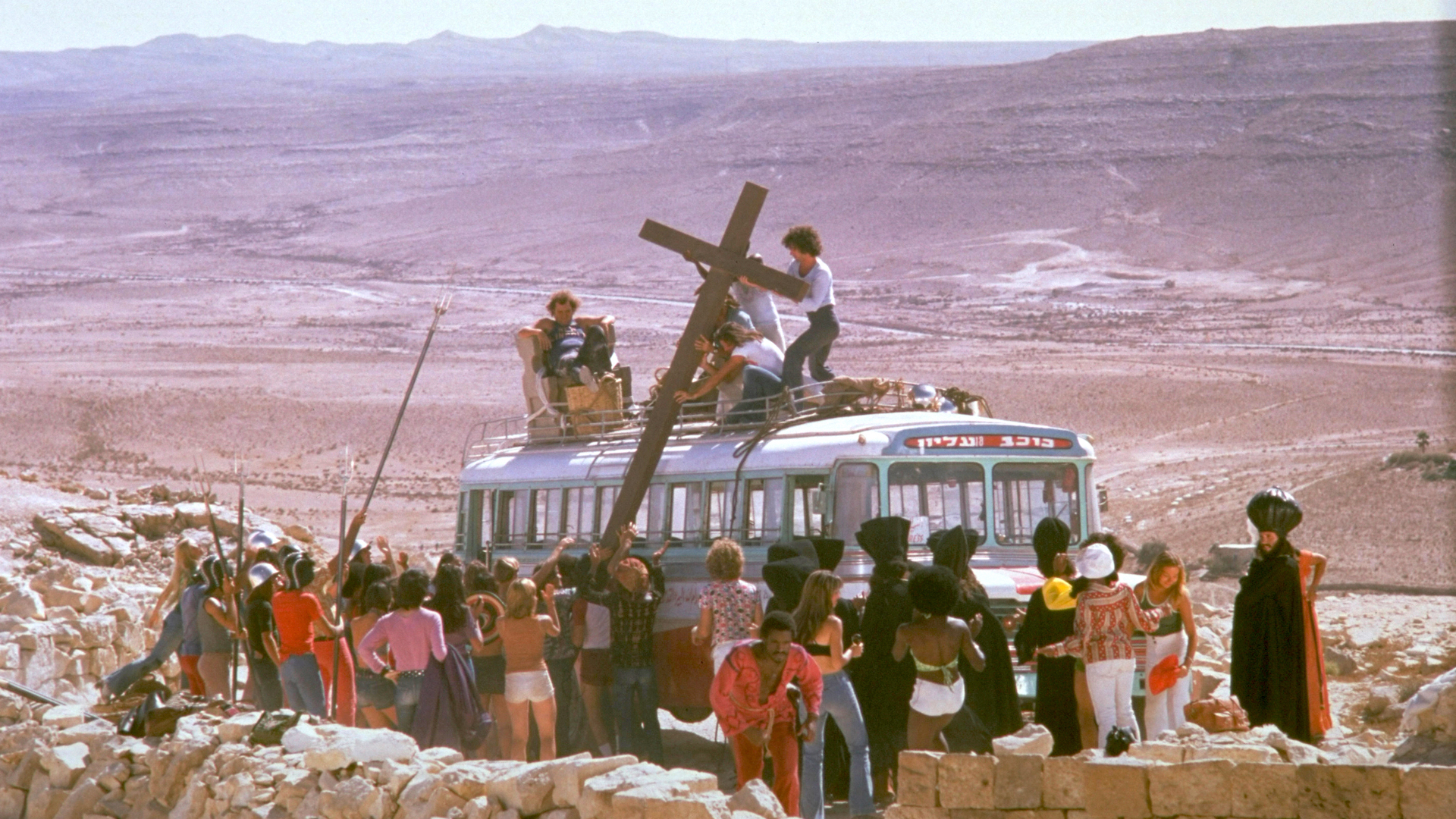 There are certainly stylistic elements that will feel dated to a modern viewer, but the strength of the music and leading performances (particular Carl Anderson as Judas) endure. Earlier this year, John Legend and Sara Bareilles starred as Jesus and Mary Magdalene in a well-received live production for NBC, the latest in a recent mini boom of live TV musicals, including Peter Pan, The Sound of Music and The Wiz. Lloyd Webber's work has been adapted for the screen many times over the years, including Evita, Phantom of the Opera and an upcoming production of Cats, to be directed by Tom Hooper (Les Mis). In an era replete with remakes, it seems inevitable Jesus Christ Superstar will be reinterpreted, particularly given the popularity of the TV special. It is an incredibly rich material to work with, but the bizarre magic of the 1973 film will be hard to replicate.
Jesus Christ Superstar is new on Hollywood Suite Sunday, December 23 at 9pm ET.