Emily Lloyd and Wish You Were Here
July 15, 2021

By Go Back

When it comes to looking at the realm of women in front of the camera, there are, unfortunately, a lot of "where are they now" moments. Beyond the well-known tough climb for older actress, much more than male stars, it seems like Hollywood History is littered with 'it' girls whose phenomenal breakout performances never led to the careers they deserved. Why is this the case? When it comes to the story of Emily Lloyd and her star-making turn in 1987's Wish You Were Here, it reveals the harsh world of crossing over to Hollywood from England, the systemic issues women face, and the industry's inability to accommodate mental illness in its actors.

Wish You Were Here would have offered a meaty role for any young actress in its lead Lynda: a foul-mouthed, exciting, and lost young woman in repressive 1950s Britain. The role sings in the hands of Emily Lloyd who finds a way to plumb both the comedy and freedom of Lynda shrugging off society's norms while bringing deep pathos to a young woman who is frustrated and exhausted by her options in life. In her debut role, Lloyd was nominated for a Best Actress BAFTA and won awards from the Evening Standard and the U.S. National Society of Film Critics at just 18 years old. She was primed for her big Hollywood break.

Her story isn't unusual as well. When it comes to being a star in Hollywood, the focus for women is much more on their late teens and 20s compared to men thanks to the dearth of meaty roles for women even as early as their 30s, narrowing down the field to just the top stars. This isn't just commercial cinema either, 32 women in their 20s have won Best Actress Oscars compared to just one man that age for Best Actor. This pressure to 'make it' in your teens and 20s synchs up directly with the time many women are first diagnosed with mental illness and these coinciding forces have affected many women's careers, including Emily Lloyd.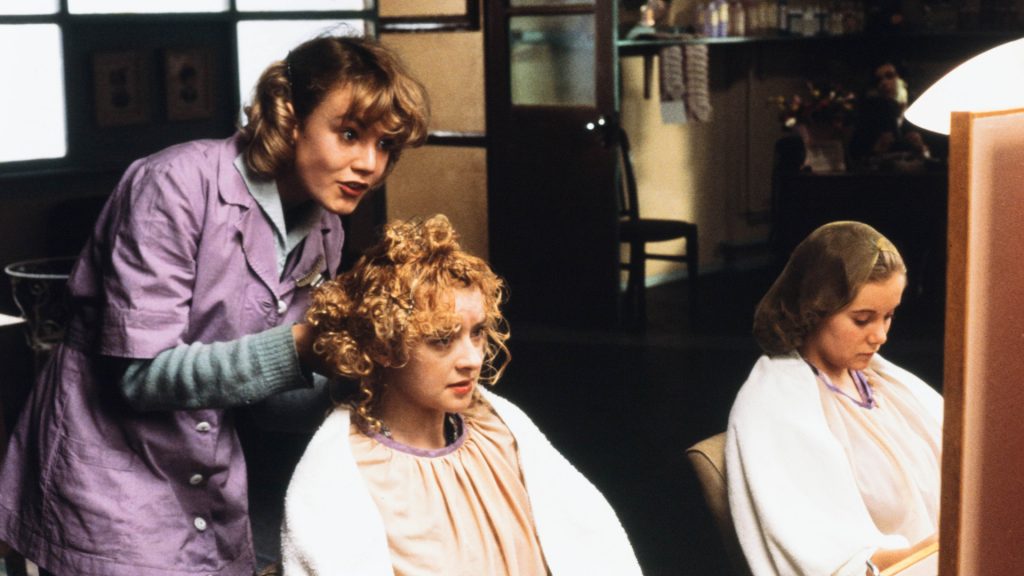 Lloyd turned Wish You Were Here's success into starring roles in films like Cookie, which she beat over 5,000 actresses for, and In Country, but she was already gaining a reputation for being 'difficult'. She turned down the lead in Pretty Woman, and conflicts on the set of Mermaids, Tank Girl, and Husbands and Wives caused her to be recast. These 'conflicts' tended to be the result of what she would come to realize were undiagnosed ADHD and mild schizophrenia, but the pressure to be a perfect new star led her to try and fail to mask her issues from costars, producers, and directors. By 1992 and her last big American role in A River Runs Through It, she retreated back to British productions but didn't find much relief or accommodation for her needs either in film or theatre roles. Eventually, Lloyd felt she needed to leave the spotlight entirely to help her mental health.
The story of Emily Lloyd isn't that unusual with stars ranging from Carrie Fischer to Vivien Leigh to Amanda Bynes finding the grind of film production a massive trigger of mental health issues. In a modern world more concerned for mental health than ever, we're only barely seeing accommodations for neuro-atypical performers and technicians. If you add to that both film industry and medical sexism, women are statistically likely to face and the continued pressure to achieve young or be left behind, you can see why this issue rears its ugly head time and again for women performers.
Where does this leave the story of Emily Lloyd? Beyond taking back the narrative from British tabloids and now openly telling it her own words, Lloyd says that she sees Wish You Were Here and its popularity as both a gift and a curse, but has no regrets about her career choices. As a viewer, the real-life story of Emily Lloyd only deepens the impact of Wish You Were Here on a subsequent viewing. It's the story of a woman forced by circumstances into a life she doesn't want with urges that she may or may not be able to control and all eyes on her. It's the story of a woman faced with uncaring male support and brutally restrictive choices given to her by people who think she is only worth her talents and her looks. Ultimately, Wish You Were Here is a worthy stand-in for the career of Emily Lloyd because it's the story of a young woman who defiantly chooses a different, restorative path in the face of adversity and is a bold reminder of the unique humanity not only of the character on screen but of the talented actress who portrayed her.
---