You Left the Bodies: The Poltergeist Curse
Shocktober is here! Get ready for the creepiest day of the year with 60 spooky and scary movies throughout October, and special all-day horror marathons on all four Hollywood Suite channels on Halloween.
Over the years, plenty of film sets have been considered "cursed" with injuries and fatalities plaguing the cast, crew and fans. These are often horror movies, seen as "deviant" or full of sinister, supernatural content that is welcoming disaster in the eyes of superstitious types. But, none captured the public's imagination or seemed quite so tragic as the "curse" of the Poltergeist franchise.
One aspect that surely made the mythology of the curse more popular was the fact that the events that followed the films' releases mirrors the plot of Poltergeist. In old interviews, everyone from lead actress JoBeth Williams to makeup artists have claimed that the first and second film in the franchise used actual human skeletons instead of plastic props. There are even stories that actor Will Sampson performed a cleansing ceremony on the props and set after multiple injuries befell the crew of Poltergeist II. Just like in the film, many are convinced that desecrating the rest and burial of the dead visited tragic and untimely deaths on those working on the movies.
Here's what many consider to be the extent of the curse:
Dominique Dunne, the actress who played older sister Dana in Poltergeist, was murdered just months after the film's release. In a further tragic twist, her murderer John Thomas Sweeney was only convicted of a considerably lesser Assault and Manslaughter charge and only served 3 ½ years in prison for her killing.
Character actor Lou Perryman, who briefly appears as a friend of Craig T. Nelson's character Steve in Poltergeist, would go on to be murdered in his own home in 2009 during a robbery.
Julian Beck, who terrified millions as the cult leader Reverend Kane in Poltergeist II: The Other Side, never lived to see his role on screen, dying during filming in September 1985. Though he knew of his stomach cancer diagnosis prior to filming (and it contributed to his amazing performance) his condition deteriorated faster than anticipated and the filmmakers needed to rely on doubles, prosthetic recreations of Beck and voiceover artists to complete his role.
Artist and Actor Will Sampson, who was also known for his work on One Flew Over the Cuckoo's Nest, had long suffered from the degenerative condition Scleroderma. A year after his role as Taylor the Medicine Man in Poltergeist II, Sampson was receiving what would have been a life-saving heart and lung transplant when he died of kidney-related complications from the surgery.
Perhaps most famously, Heather O'Rourke, who portrayed Carol Anne throughout the Poltergeist trilogy, died unexpectedly at age 12 from a complication due to treatment from a misdiagnosis. Her death during the post-production of Poltergeist III caused many of the cast and crew to wish for the film to remain incomplete, but the studio moved ahead. The failure of the hastily cobbled-together film, marred by the lack of the cast participating in press promotion to respect the memory of O'Rourke, spelled the end of the franchise.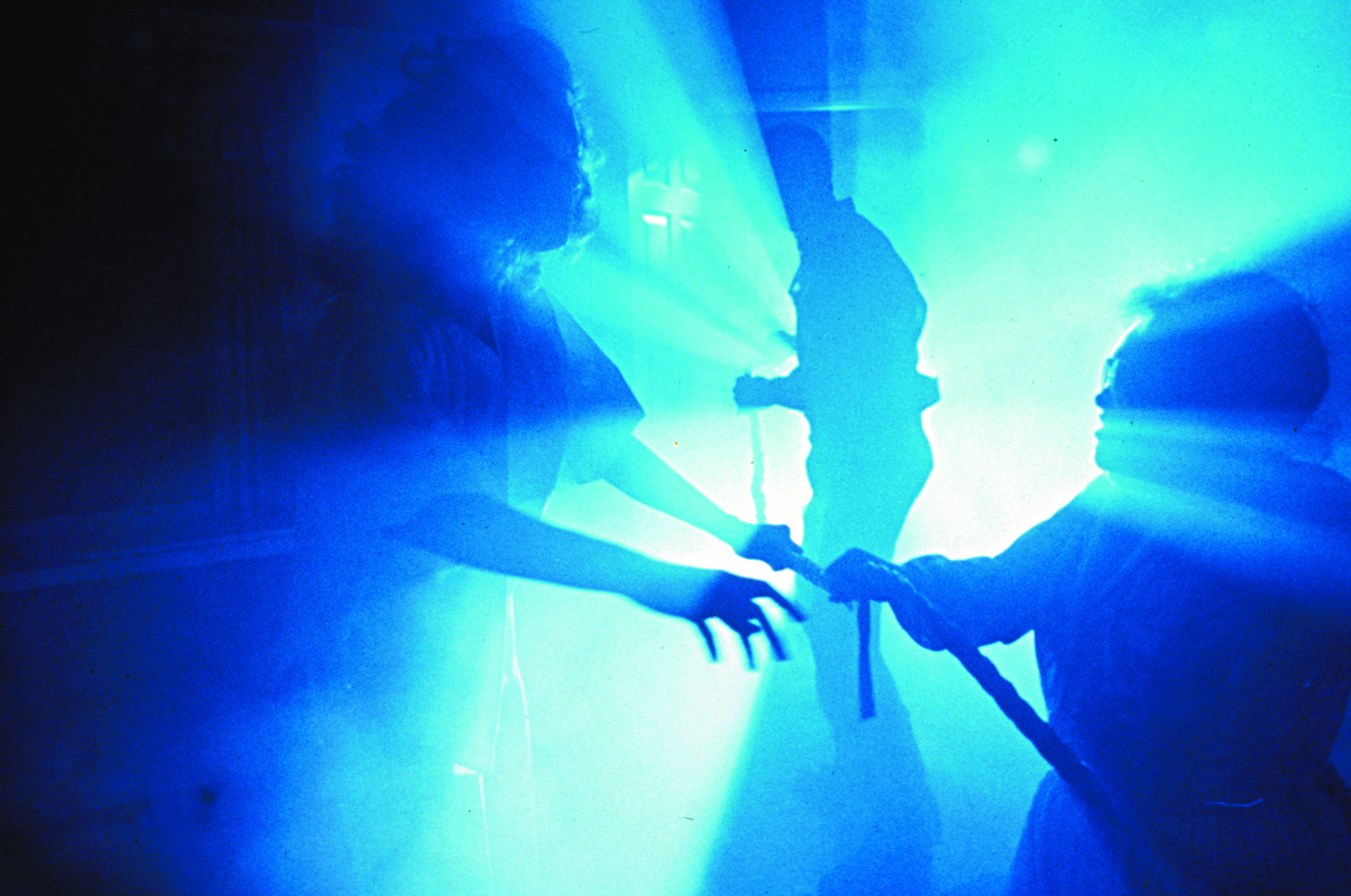 Of course, as with any on set "curse", there's plenty of evidence against it. Not only have other films like Dawn of the Dead and Apocalypse Now used dead bodies willingly and accidentally, you can see many positives among the Poltergeist cast and crew. Director Tobe Hooper, Writer/Producer Steven Spielberg and stars Craig T. Nelson and JoBeth Williams (who swam with the supposed corpses) all went on to long, often award-filled careers. Zelda Rubinstein who played Tangina, in spite of numerous health conditions affecting her life expectancy, lived to the ripe old age of 76, leaving behind a long acting legacy and important involvement in HIV/AIDS activism. And all this doesn't even reach the heights of the miraculous way actor Richard Lawson, who played researcher Ryan, not only survived the 1992 USAir Flight 405 crash but also went on to marry Tina Knowles (Beyoncé's mother) as proof it may all be bunk.
Still, if this Halloween season you're given the option of plastic or real bones, we here at Hollywood Suite suggest, for safety's sake, that you go with the plastic.
Watch Poltergeist on Halloween, part of an all-day horror marathon on all four Hollywood Suite channels. A huge selection of scary movies is also available On Demand and on Hollywood Suite GO.