Choose Your Own Halloween Adventure: Emily's Staff Picks
October 10, 2023

By Go Back

Halloween is my favourite time of year. Part of it is the change in weather, the falling leaves signalling the start of sweater season and kickstarting the urge to stay in and make soup. But the main reason I love this holiday more than most is it is the one time of year where I'm permitted to wear my love of horror movies proudly on my sleeve.

A horror fan pretty much since birth (my first two fave movies: Beetlejuice and E.T. the Extraterrestrial), you can imagine how excited I was when the programming team told me I would not only get to do a guest programming stint during the spookiest month of the year, but on the big day itself. I did not take the assignment lightly, spending a significant stretch of time conjuring up my dream (or should I say "nightmare"?) Halloween night lineup.

I specifically designed my picks in the vein of one of those Choose Your Own Adventure books and by that I mean, you don't need to stick to one channel for the whole night. Flip between the decades and build a personalized mini marathon, using the three rounds I've designed as a jumping off point for your very own fright night.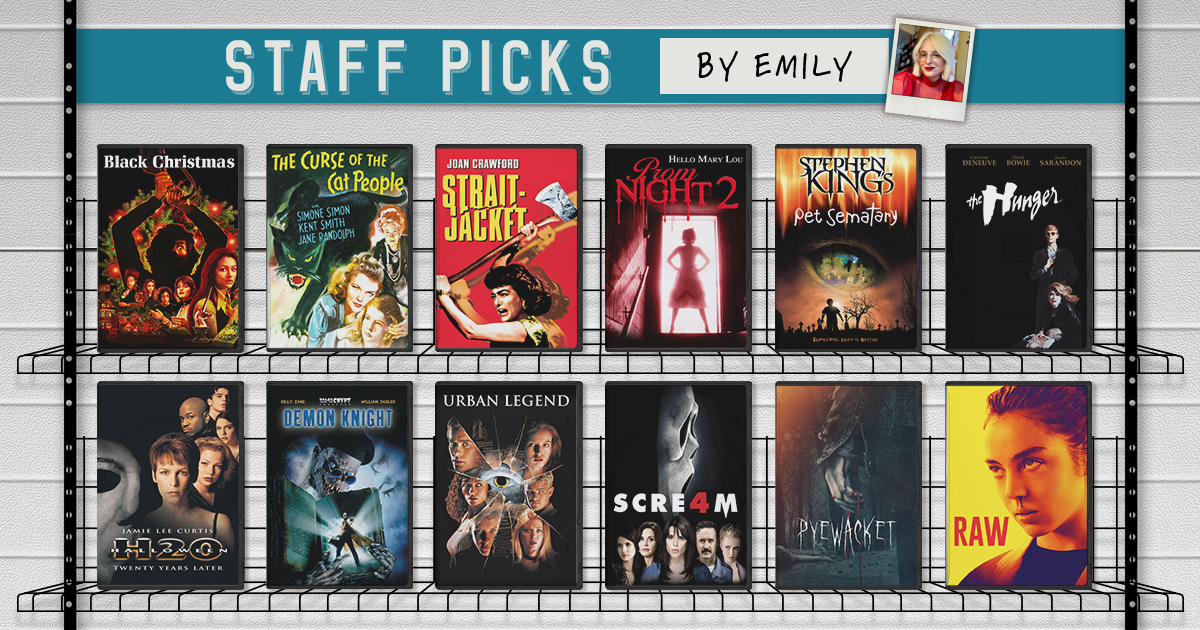 ROUND 1: SLASH FICTION
My first round of selects, all of which begin at 9pm ET, represent various corners of the ever-expanding slasher arena.
On the 70s channel for example, you can check out the movie that kicked off the subgenre: Bob Clark's Black Christmas (1974). If you're not in the festive mood just yet, switch over to HS80, where I have programmed a Canadian cult classic with a supernatural twist, Prom Night II: Hello Mary Lou (1987), or treat yourself to a seasonally appropriate sequel with the severely underrated Halloween H20: 20 Years Later (1998) on HS90. Your final option, which will air on the 2000s channel, is Scream 4 (2011), Wes Craven's final film and (in my mind anyway) one of the best instalments in the ongoing Woodsboro Murders saga.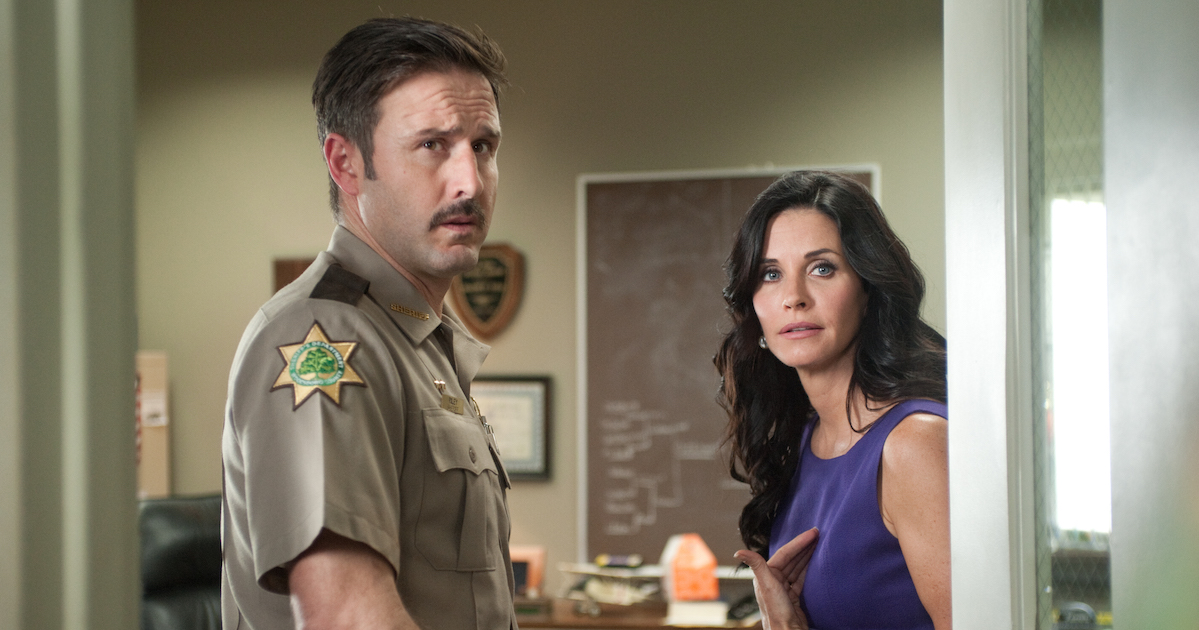 ROUND 2: NINE LIVES

I am being dead serious when I say that second part of my programming lineup is the cat's meow. Every single selection has a connection, whether literal or metaphorical, to feline companions.
Let's start with the 70s Channel, where you can watch Curse of the Cat People (1944), a ghost story centred around the friendship between a lost little girl (Ann Carter as Amy) and a spirit (Simone Simon, who reprises her role from 1942's Cat People) who once had the power to transform into a panther. If that doesn't sound scary enough, I urge you to dig up your childhood trauma with Mary Lambert's haunting adaptation of Stephen King's Pet Sematary (1989), which starts at the same time (10:40pm ET) on HS80.
Craving a laugh after the first round hacked your wits to bits? At 10:30pm ET on the 90s channel, you can scratch your horror comedy itch with Ernest Dickerson's punny and putrid Tales from the Crypt: Demon Knight (1995), which sees Jada Pinkett Smith battle the forces of darkness alongside black cat named Cleo. Alternatively, you can keep the terror train rolling Pyewacket (2017), a Canadian creeper which takes its name from familiar source (see also: 1958's Bell, Book and Candle) and starts at 10:55pm ET.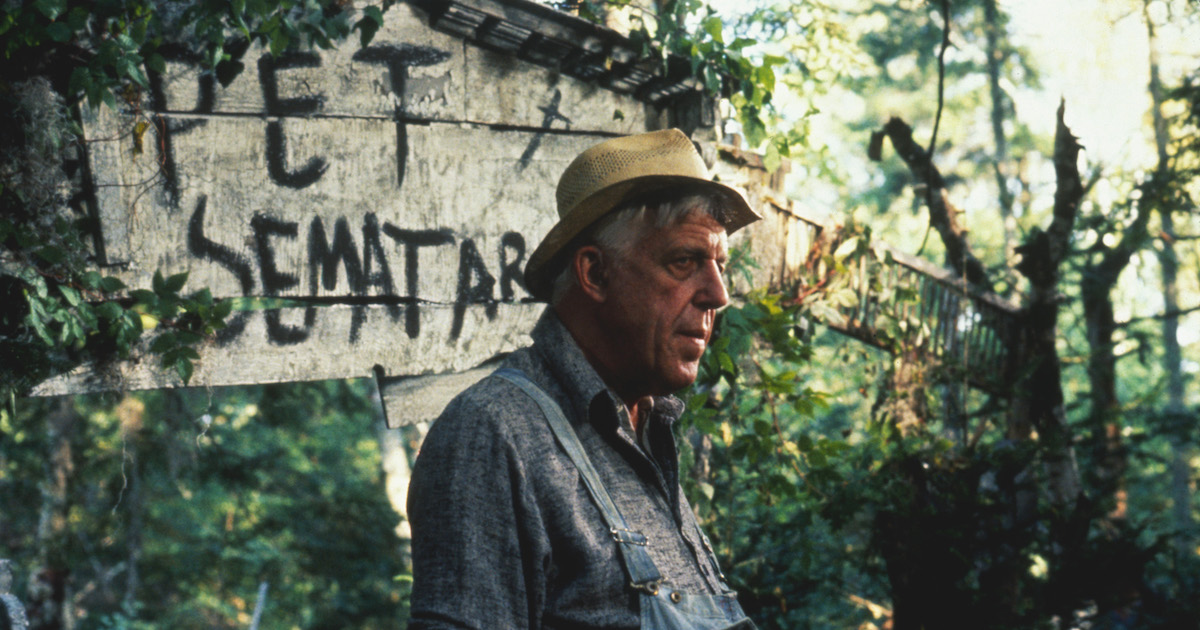 PART 3: LADY KILLERS
With the final four films of the night coming in around midnight, I thought they should be bigger and bolder than their predecessors. That said, they still share a unified theme: women who kill.
Just before the clock strikes twelve, buckle up for Strait-Jacket (1964), a Joan Crawford-starring camp classic directed by master of horror William Castle and airing on HS70. Need a break to scarf down some bite-sized candy bars before closing out your triple bill? Head over to the 90s channel at 12:05am ET for Urban Legend (1998), a post-Scream slasher that lets Rebecca Gayheart (Jawbreaker) chew the collegiate scenery before joyously spitting it back in your face.
Speaking of gay hearts, coming in a little later (12:25am ET to be exact) on the 80s Channel, I offer you The Hunger (1983), Tony Scott's deliciously queer vampire flick that stars Catherine Deneuve, David Bowie and Susan Sarandon. Starting at the exact same time is my final recommendation of the night: Julia Ducournau's cannibalistic coming of age tale Raw (2017).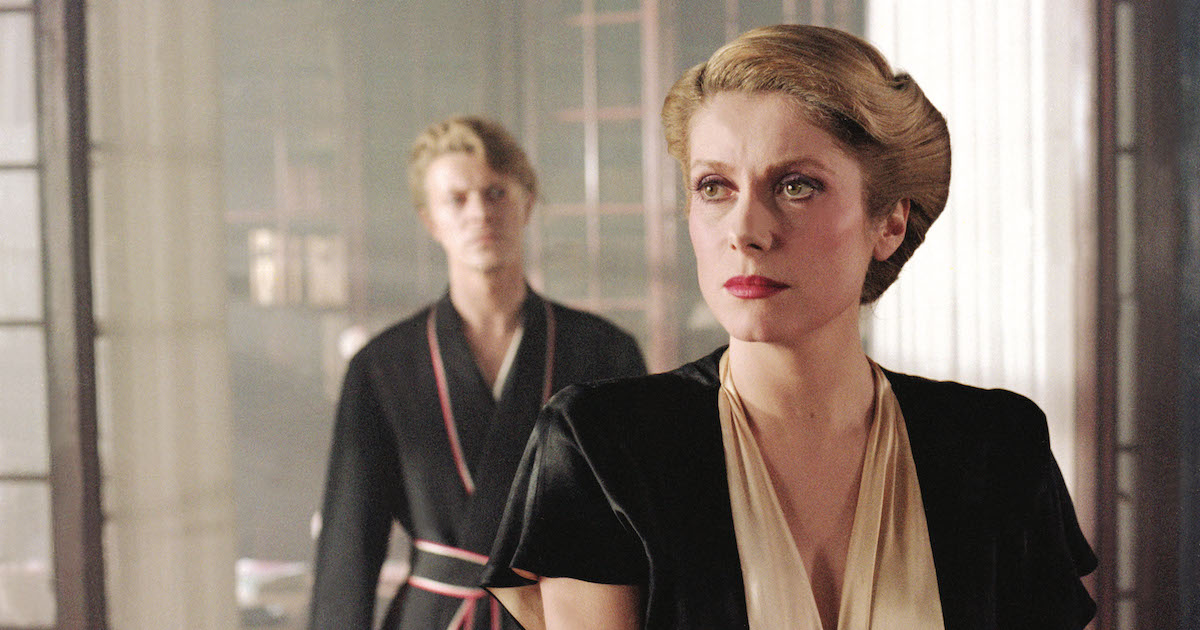 SCHEDULE
Click on titles below for more info and additional playtimes
Hollywood Suite 70s Movies
Black Christmas (1974)
Oct 31 at 9pm ET
Available on demand
The Curse of the Cat People (1944)
Oct 31 at 10:40pm ET
Available on demand
Strait-Jacket (1964)
Oct 31 at 11:55pm ET
Available on demand
Hollywood Suite 80s Movies
Prom Night II: Hello Mary Lou (1987)
Oct 31 at 9pm ET
Available on demand
Pet Sematary (1989)
Oct 31 at 10:40pm ET
Available on demand
The Hunger (1983)
Nov 1 at 12:25am ET
Available on demand
Hollywood Suite 90s Movies
Halloween H20: 20 Years Later (1998)
Oct 31 at 9pm ET
Available on demand
Tales from the Crypt: Demon Knight (1995)
Oct 31 at 10:30pm ET
Available on demand
Urban Legend (1998)
Nov 1 at 12:05am ET
Available on demand
Hollywood Suite 00s Movies
Scream 4 (2011)
Oct 31 at 9pm ET
Available on demand
Pyewacket (2017)
Oct 31 at 10:55pm ET
Raw (2017)
Nov 1 at 12:25am ET