Why The Bodyguard still matters 25 years later
November 21, 2017

By Go Back

This month of the 1992 romantic thriller The Bodyguard celebrates its 25th anniversary. Considering it was an international box office success with one of the biggest selling soundtrack albums of all time, one of the more interesting facts about the film is that it wasn't very well reviewed. By the modern aggregate metric on Rotten Tomatoes, the film rates an abysmal 31% fresh, with only Roger Ebert among the trusted critics who defended the film. So what can you make of a 90s classic that was considered "bad" in its day, and why is it still worth watching 25 years later?

It's easy to see the problems people had with the film. While it's based on the first script by Raiders of the Lost Ark and Empire Strikes Back screenwriter Lawrence Kasdan, it was originally pitched way back in the 70s as a vehicle for Diana Ross and Steve Mcqueen. The idea of a popstar/bodyguard duo who fall in love does, by 90s standards, seem a little kitsch. Add to that a post-"neat" Kevin Costner who's on the wrong side of Dances with Wolves and Bull Durham, and maybe doesn't realize his "mysterious samurai" character comes off a bit like someone's nerdy dad. These elements in a two-plus hour violent thriller definitely seem a bit dissonant, even when the tension and mystery work.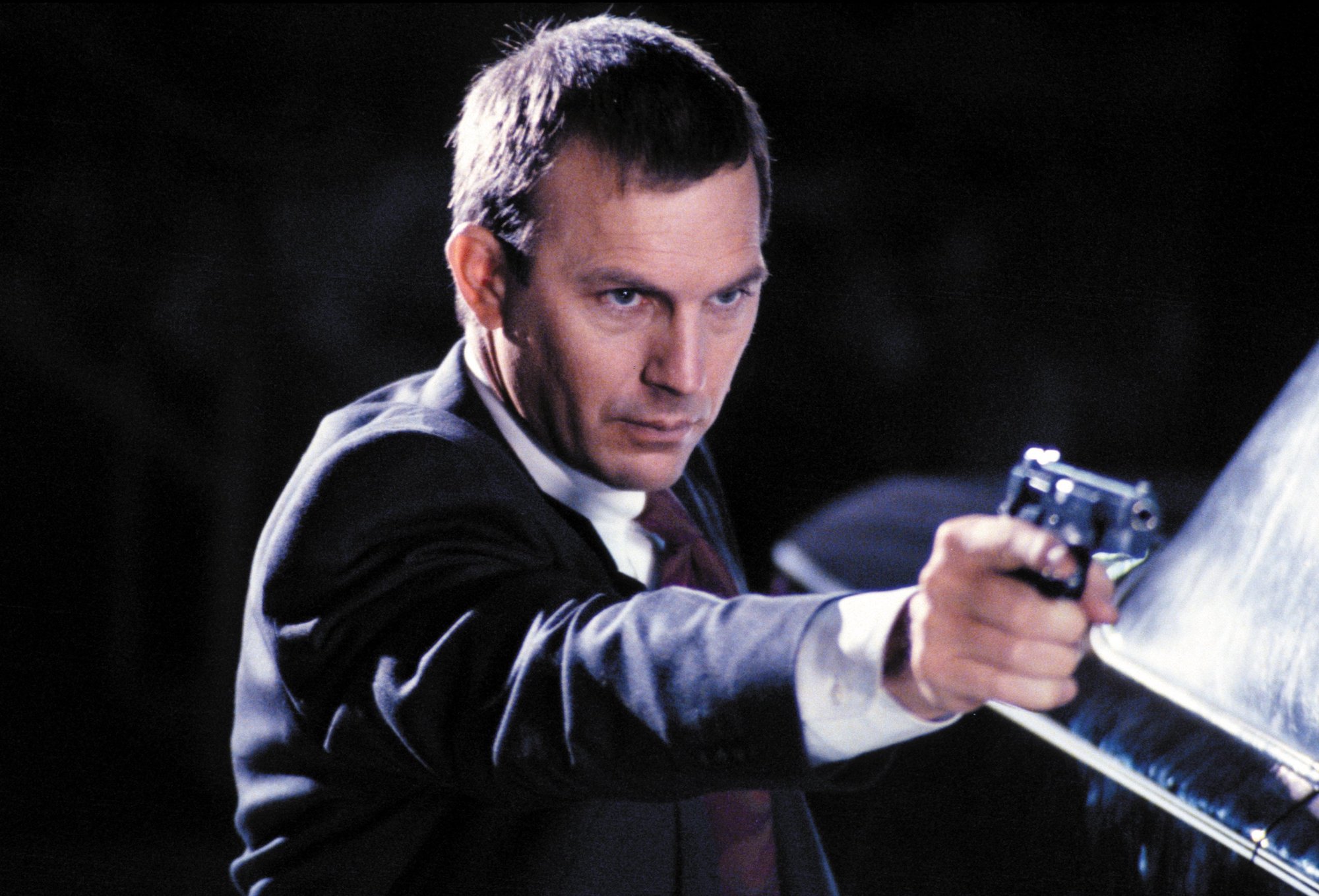 What's hard to understand is how critics missed the appeal of Whitney Houston as pop-star Rachel Marren. Sure, it's her first acting role and she's definitely creakier than her charming appearances in Waiting to Exhale and The Preacher's Wife, but there's still a lot there. While the director and producer's choice to have her not take acting classes hurt some quieter scenes, she's totally at home being fiercely maternal, exhibiting the self-assured behaviour used to write off her character as a diva, and she sells the early flirtation. I also think Houston is especially effective in the high-tension scenes doing a fantastic job as a woman who puts herself in harm's way to perform.
On top of that, a whole paragraph ought to go to Whitney Houston's musical performances in the film. Director Mick Jackson does a wonderful job of capturing Houston's larger than life presence while getting out of her way enough to allow her performance to outshine his filmmaking. It's important to remember that if you were in Manila or São Paulo or Lagos The Bodyguard might have been your first chance to experience the power of Whitney Houston's performance on a large scale. The film not only launched the massive soundtrack (which Houston produced), but also a world tour of the music which extended beyond the regions she'd visited before.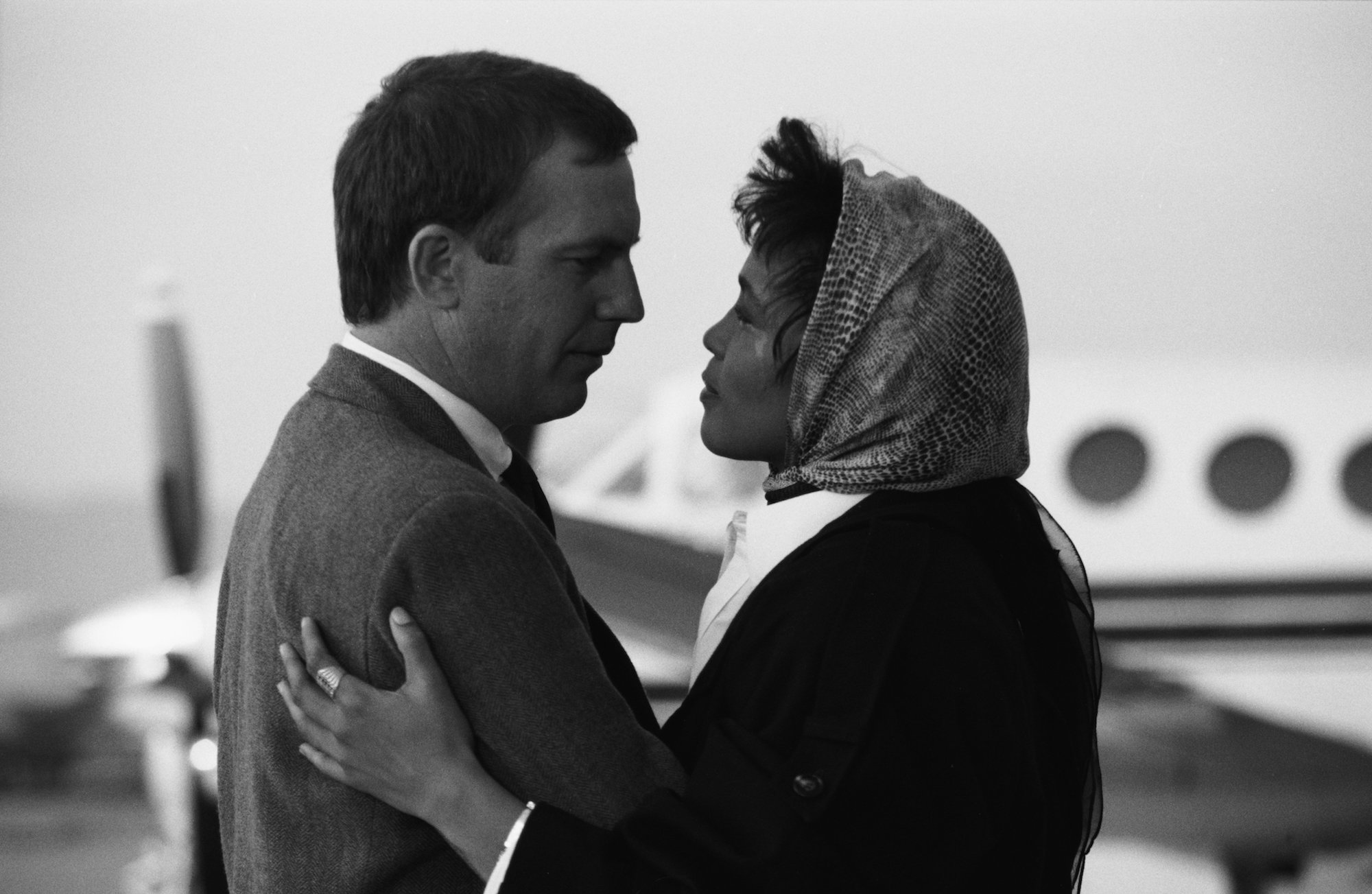 While I may mock Costner's lack of self-awareness (I didn't even mention the horrible Steve McQueen-inspired haircut), I'd be remiss if I didn't say there was something Costner knew. While he'll be the first to admit almost any actor could play his role, he was 100% sure Rachel had to be played by Whitney. Costner as a producer immediately wanted Houston for the part and fought to retain the interracial romance in the script, a reason it hadn't been made in the 70s, even though Spike Lee's Jungle Fever was proving mainstream white pundits still found the idea controversial. He delayed production a year so her tour would not conflict with the schedule. When their original single "What becomes of the broken hearted" was used a year earlier in Fried Green Tomatoes, Costner suggesting Dolly Parton's hit "I Will Always Love You" as the single. Houston, in an unnecessary act of kindness, consistently credited Costner with the idea. She even said the touch of a capella singing at the start was his idea. Costner, of course, rightfully credits Whitney Houston's majesty for creating a version of the song so powerful it almost caused Dolly Parton to crash her car.
The Bodyguard, in spite of its flaws, remains an important part of Whitney Houston's tragically short career. You can feel how much the film meant to her through her performance, and it was important as a first step on the way to her acting career. Just like in the film when Rachel Merrin only hears the sad lyrics of "I will always love you" and her bodyguard only hears the old country tune, both Costner and Houston's parts may be imperfect on their own, but their collaboration created something with power. When Kevin Costner spoke of their friendship and the film at Whitney Houston's funeral he brought up their shared Baptist faith as the powerful posting thread between them. Its presence is felt deeply in The Bodyguard, and its ending underlines it is a film about protection, faith and love. As an emotional and thrilling time capsule of an era, as well as a brilliant snapshot of one of the 20th century's great performers, The Bodyguard remains an iconic 90s movie.