Black Swan and the Caged Bird Within
June 18, 2020

By Go Back

Darren Aronofsky has amassed a significant body of work, like critically-acclaimed, award-winning The Wrestler in 2008, the forever disturbing Requiem for a Dream in 2000, and the frenetic nightmare, and my personal favourite, mother! in 2017. His films are evidence of his epic storytelling (even 2014's controversial Noah), taking themes of the fragile human condition and exposing the psychic wounds we endure. In Black Swan (2010), he uses the backdrop of classical ballet to stage a woman's dark journey to perfection.

Natalie Portman plays Nina, a young woman who lands the lead role in the New York City Ballet's production of Tchaikovsky's Swan Lake. As a dancer, her technique is flawless, but the egotistical and often inappropriate ballet director Thomas (Vincent Cassel) wants more. To play the Black Swan, he wants Nina to tap into her sensuality, which is stunted by her obsessive mother, Erica (Barbara Hershey), who would prefer Nina remains child-like forever. Nina has to deal with outside pressures, along with the complexity of playing two roles and embracing maturity. For her, it's a battle between her tentative, precious side and a sure-footed, brash side. When her free-spirited, alluring competition Lily (Mila Kunis) tries to befriend her, Nina feels threatened and forces herself to explore her dark side to pull off the best performance of her life.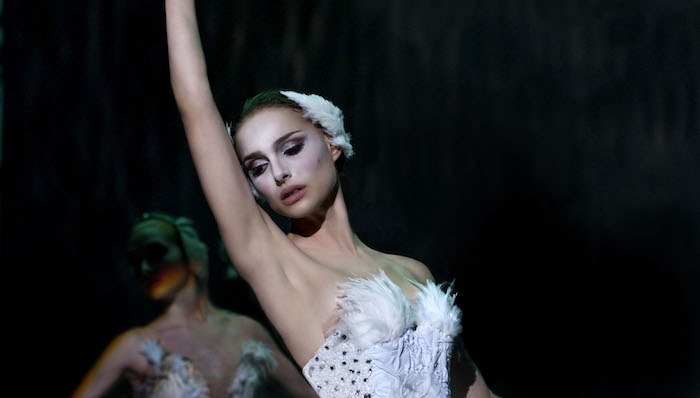 In interviews, Aronofsky has said he's retelling the story of Swan Lake, but he was also inspired by Fyodor Dostoevsky's 1866 The Double, a novel about a man and his doppelgänger. There are other influences to map this psychological horror, like the 1977 dance drama The Turning Point, Brian De Palma's Carrie, and a werewolf, or "were-swan" theme as Aronofsky fondly puts it. He's even said Black Swan and The Wrestler share similarities due to the depth of sacrifice from the lead characters. At any rate, they all come together to shape this surreal nightmare of triumph and tragedy.
Before we explore Nina's transformation, we should take a look at Swan Lake to understand her journey. The ballet is about Prince Siegfried, who must choose a bride. A day of hunting to take his mind off this weighty decision leads him to Odette; a woman cursed to be a swan by the evil sorcerer Rothbart. Instead of killing her in her swan form, Siegfried falls in love with her when she reveals she's human and his devotion will break the curse. At a ball thrown for him to choose a bride, he falls for a woman named Odile who looks exactly like Odette, but learns she is Rothbart's daughter. Heartbroken by the sorcerer's trickery, Siegfried begs Odette's forgiveness, and they both die to escape Rothbart, spending eternity together.
Swan Lake and Black Swan are both complex stories. There's the technical aspect of the film with intricate, documentary-style cinematography by long-time collaborator Matthew Libatique, choreography by Benjamin Millipied and a team of consultants, and realistic elements blended with fantasy. The duality of Nina and Lily battling for the role of Odette/Odile is a major theme, as are Nina's perception of herself and how others see her, the role of mirrors in her mental decline, and Siegfried's deep desires represented by Odette and Odile. Melding the two stories into one narrative juxtaposes the high art and realism of ballet with the mental breakdown of a character.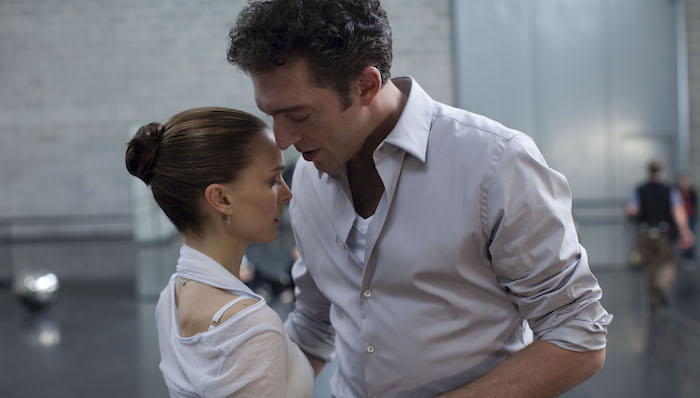 With everyone thinking they have Nina's best interest in mind, they aren't aware of the damage it causes her. She is manipulated by her environment, always on the brink of tears – her voice soft and meek – and she seems to have more drive than personality, leading to destructive behaviours like purging and self-harm. Erica lives vicariously through Nina since motherhood ended her dance career. Thomas wants Nina to be the best so he can garner praise. Does Nina want to be that darker side of herself or continue to be the person she's been until this moment? Maybe it's ok to be afraid, perhaps she wants to eat that cake to celebrate her achievements, or that she's just not interested in men? The thing is, she's never really given a chance to explore on her terms, always under the watchful eye of her mother, mentor, and rivals. Like Odette cursed by the sorcerer, Nina is pulled in every direction except the one she wants to go. She is told that her virginal countenance is too fragile and sweet, and at the same time, Thomas warns that dark impulses can be dangerous; and Lily laughs at her when it's revealed that she is the subject of Nina's erotic fantasy. What is she supposed to do when all these expectations paralyze her?
It's easy to see why Portman won an Oscar for her role as Nina, tapping into darkness and tragedy when Nina makes her final choice. She sacrifices herself for her art, but not before she makes contact with the inner darkness Thomas and Lily invoke. By building a fantasy world in her mind, Nina tests herself. She removes obstacles, albeit terribly, to make the ultimate sacrifice and transform into what she believes is her true self, her perfection.