The Best of the Best Week 3 – Oscar Best Actress Winners
June 15, 2020

By Go Back

Hollywood Suite is rolling out the red carpet for an award-winning film every night at 9pm ET from June 1st to August 31st in an event we're calling The Best of the Best.

Best Actress is frequently one of the toughest races at any Oscar ceremony since Hollywood has a bad habit of only producing a handful of great lead roles for women every year.

Monday, June 15 at 9pm ET on HS90. Available On Demand and on HSGO in June.

When Hilary Swank won her first Best Actress Oscar for portraying the tragic real life story of Brandon Teena, she was undoubtedly excited, but she may not have known the cost of the trophy. The so-called "Oscar Curse," a phenomenon where Best Actress winners end up cheated on or divorced from their partners, didn't spare her relationship with Chad Lowe. While some blamed her forgetting to thank him in her speech, the curse is frequent enough that science has studied it and blames the anomaly more on gender inequality in Hollywood.

Tuesday, June 16 at 9pm ET on HS70.

In one of Oscar's more famous moments, Katherine Hepburn tied for Best Actress at the 1969 ceremony with Barbra Streisand, but you'd be forgiven if all you remember was Streisand's "Hello, gorgeous!" speech to her statue. Hepburn famously disliked the Oscars and didn't attend for any of her record-breaking four wins or twelve other nominations, saying, "As for me, prizes are nothing, my prize is my work". In fact, Hepburn's only Oscar moment was delivering the Irving G. Thalberg award to producer Lawrence Weingarten in 1974, quipping "I'm living proof that a person can wait forty-one years to be unselfish."

Wednesday, June 17 at 9pm ET on HS80. Available On Demand and on HSGO in June.

In the past 32 years, one third of Oscar-winning lead actors have gotten an award for portraying a character with a disability, but only twice in the history of the ceremony has an actor with a disability won. Harold Russell shocked voters when he won not once, but twice for 1946's The Best Years of Our Lives, and Marlee Matlin became the youngest Best Lead Actress winner ever for her turn in this romantic drama.

1986 Best Actress nominees Sigourney Weaver in Aliens and Kathleen Turner in Peggy Sue Got Married follow at 11pm ET on HS80.

Thursday, June 18 at 9pm ET on HS70. Available On Demand and on HSGO in June.

Vivien Leigh became the first Brit to win a Best Actress Oscar with her win for Gone With The Wind in 1940. This second win meant Leigh has the curious distinction of receiving all of her awards in leap years.

Friday, June 19 at 9pm ET on HS80

Sissy Spacek has been nominated for an Oscar six times, but she almost didn't take the role as Loretta Lynn, which remains her sole win. Lynn had chosen Spacek from a photo, but the actress was reluctant to play a singer, even going so far to ask God for a sign whether or not she should take the role. During a car trip with her husband, Lynn's "Coal Miner's Daughter" came on the radio and Spacek knew it was meant to be.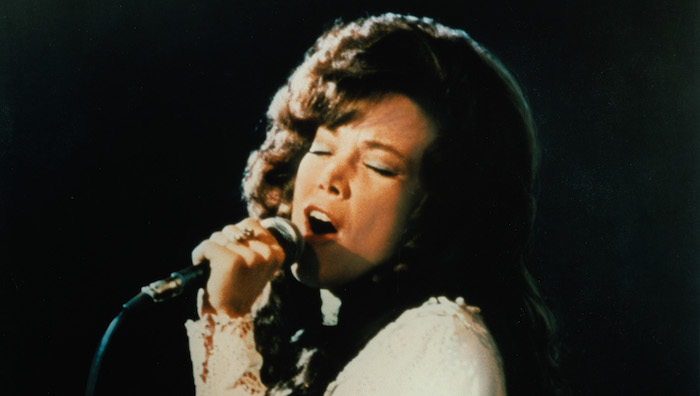 Saturday, June 20 at 9pm ET on HS00. Available On Demand and on HSGO in June.
It's unfortunate that Halle Berry's Oscar win for this dark, racially-charged drama is often best remembered for Adrian Brody's unnecessary bravado as a presenter, and not the history she made that night. Halle Berry became only the third African-American actress, after Hattie McDaniel and Whoopi Goldberg, to win an acting Oscar, and decades later she remains the only woman of colour to win Best Actress.
2001 Best Actress nominee Nicole Kidman in Moulin Rouge! follows at 10:55pm ET on HS00.
Sunday, June 21 at 9pm ET on HS00. Available On Demand and on HSGO in June.
Natalie Portman won her lone Oscar for this dark, experimental psychodrama, but she admits she doesn't even display the statue in her home and isn't sure where it is in storage. What does she consider her real prize for her role in Black Swan? She met her husband, dancer and choreographer Benjamin Millepiede, on set and accepted the award while pregnant with the first of their two children.
2010 Best Actress nominee Jennifer Lawrence in Winter's Bone follows at 10:50pm ET on HS00.