Six Black Directors to Check Out This Month
February 8, 2021

By Go Back

When it comes to Hollywood's historical bias against Black talent, it isn't just those in front of the camera that suffer from lack of attention. The predominantly white critical establishment also often neglects to apply the auteur theory to many Black director's canons regardless of the impact they may have made in cinema history. As we highlight Black actors and directors this month, we thought we'd offer a few directors to consider as you watch. 
Ossie Davis
Ossie Davis is probably best known by modern movie fans as a regular alongside his wife Ruby Dee in many of Spike Lee's 80s and 90s classics like Do The Right Thing as well as for their mutual and much-honoured work for civil rights throughout their lives. Ossie Davis' contribution to early 70s Black cinema as a film director though was also significant. He only directed five feature films throughout his career, but they all featured Black stories and most were in collaboration with Black writers and playwrights he had met through his work in the theatre and civil rights movement. 
Ossie Davis' directing debut Cotton Comes to Harlem (1970) is a lively adaptation of a noir novel by celebrated Black novelist Chester Himes. Davis had unprecedented access to the locations and people of Harlem and was able to portray a side of New York City rarely seen on film before. A year before Shaft and Sweet Sweetback's Badasssss Song would forge the idea of Blaxploitation, Ossie Davis opened the door to hardboiled stories forefronting African American stars and portraying unique aspects of urban Black life on screen.
Watch Cotton Comes to Harlem (1970) February 16 at 9pm ET on Hollywood Suite 70s Movies, and all month long on Hollywood Suite On Demand
Sidney Poitier
You could also be forgiven for being less familiar with Sidney Poitier's times behind the camera in comparison to his history-making career as an actor. Still, Poitier's work throughout the 70s and 80s as a bankable director made as much progress for Black directors as his star turns had for Black actors.  
Sidney Poitier's first film Buck and The Preacher (1972) teams him with equally revolutionary film star Harry Belafonte, who took part in one of Hollywood's early interracial romances in Island In the Sun (1957), to tell a story from a rarely explored time in history. Buck and The Preacher turns its lens to the post-Civil War period when freed slaves struggled in the west to integrate against the violence and bias of racist settlers. This film though only hints at Poitier's true passion though, which was as a comedic filmmaker.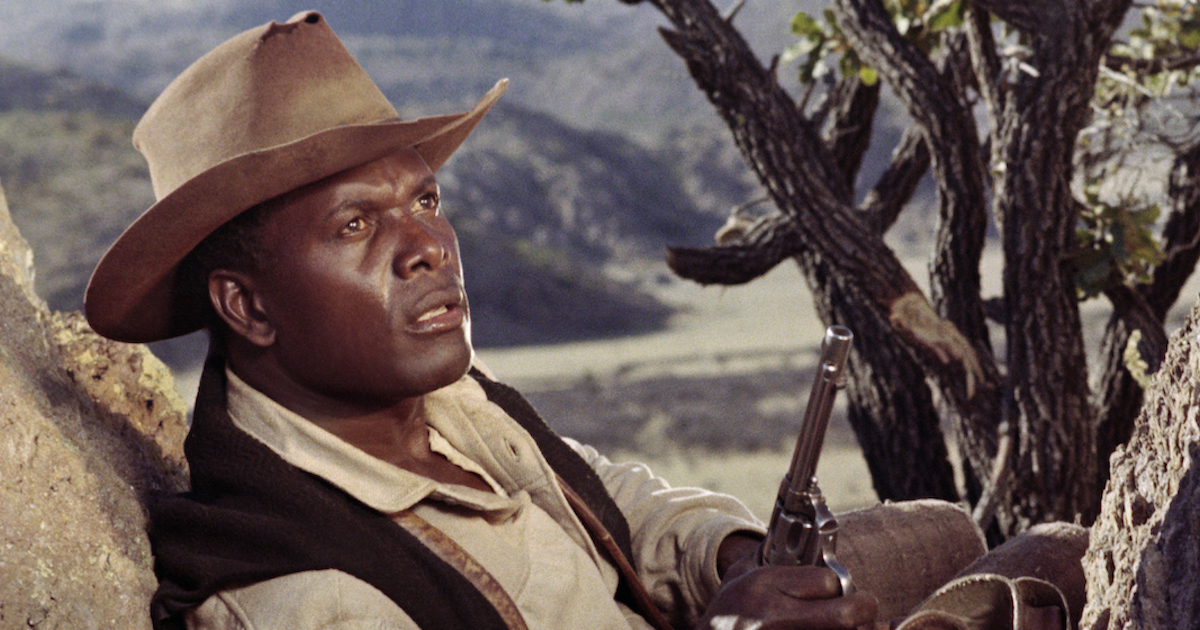 He began collaborating with black playwright and screenwriter Richard Wesley on comedies in the 1970s and it eventually led him to high-profile Hollywood comedies. His Gene Wilder/Richard Pryor vehicle Stir Crazy took third at the box office in 1980 and made him one of the highest-grossing Black directors at the time and that film, along with his other Gene Wilder collab Hanky Panky (1982), showed a playful and wild side to Poitier who's remembered most for his more dramatic work as an actor. 
Watch Buck and the Preacher (1972) February 20 at 9pm ET on Hollywood Suite 70s Movies, and all month long on Hollywood Suite On Demand
Watch Stir Crazy (1980) this month on Hollywood Suite On Demand
Watch Hanky Panky (1982) this month on Hollywood Suite On Demand
Robert Townsend
Robert Townsend might seem like further proof that the only way a Black Director can get behind the camera is as an actor but, in fact, it was Townsend's abilities as a director and producer that made him the star we know today. Townsend got his start in Black experimental theatre and onscreen in an uncredited role in Michael Schultz' Cooley High. These two starts likely gave him a solid idea that there was a difference in the quality of Black-created work compared to white Hollywood's attempts to court Black audiences in the 1970s and 80s. 
After a few decades of struggling against the Hollywood machine as an actor, he struck back at Hollywood as a triple-threat with the hilarious satire Hollywood Shuffle. On a $100,000 budget, he and co-writer Keenen Ivory Wayans connected enough with audiences to make $5 Million back and collect prizes from festivals around the world and the respect of the burgeoning Independent Film industry. Not only that it remains a biting and provocative film full of jokes that may remind modern audiences how so much remains the same decades later. 
After the smash success of Hollywood Shuffle, Townsend continued to make opportunities for himself and other Black actors with vehicles like the delightful look at the rise of R&B with The Five Heartbeats. Townsend continues to produce and write many of his best roles including hits like The Meteor Man and his long-running tv show The Parent 'Hood as well as executive producing and directing a significant amount of diverse television.
Watch The Five Heartbeats (1991) February 26 at 9pm ET on Hollywood Suite 90s Movies, and all month long on Hollywood Suite On Demand
Reginald Hudlin
Much like Townsend, Reginald Hudlin made his name with box office receipts that threw Hollywood's racism and ignorance of the buying power of Black audiences back in their face. His first film, the comedy House Party (1990) with Kid N' Play was made independently for a couple of million dollars and ended up making that ten times back with over $26 million at the box office from a release that was limited to 700 theatres at its widest, making it one of the most profitable independent films ever at the time. Hudlin got the closest many non-acting Black directors had to get a blank cheque for his next career move and he spent it well.
His follow-up Boomerang (1992) made $70 million at the box office and it remains a unique studio comedy. Focusing on male friendship, financial success, and charming farce in a way that was unique to a Black star, even one as huge as Eddie Murphy, was part of the appeal to Hudlin as a director who'd go on to continue to craft unique opportunities for Black talent. In addition to directing and producing films, he has touched arenas as varied as TV as the president of BET, to animation in directing the first animated feature by a Black director with Bebe's Kids, to an unforgettable run as a comics writer on Marvel's Black Panther that paved the way for the character's popular resurgence. 
Watch Boomerang (1991) February 26 at 9pm ET on Hollywood Suite 90s Movies, and all month long on Hollywood Suite On Demand
Bill Duke
Once again, it is not Bill Duke's fault that he rules so much acting in fun movies like Predator and American Gigolo that you may not realize his most lauded work is actually behind the camera for both film and TV.  He's a winner at Sundance, a Palm d'Or nominee at Cannes, and someone who has almost as many credits as a prolific director as he does as an actor including high-profile hits like Sister Act 2. 
After over a decade of directing on television, Duke splashed onto the big screen with A Rage In Harlem (1991) following in the footsteps of Ossie Davis by adapting novelist Chester Himes. The film flew a bit under the radar at the time, but it along with his other 90s films Deep Cover and Hoodlum established Duke as an action director just as confident as an action star and he remains a great chronicler of the Black experience on screen across many genres.
Watch A Rage in Harlem (1991) this month on Hollywood Suite On Demand
Gina Prince-Bythewood
When it comes to chameleonic Black directors, few can compete with the exciting and eclectic canon of Gina Prince-Bythewood. Prince-Bythewood started her career as a writer on A Different World and has used her long experience in the industry to carefully craft a career as a writer-director on her own terms. Though her filmography can look small, Prince-Bythewood often makes it clear that's by choice and she never pulls the trigger on a project unless she knows she has the time and support to make it to her own high standards.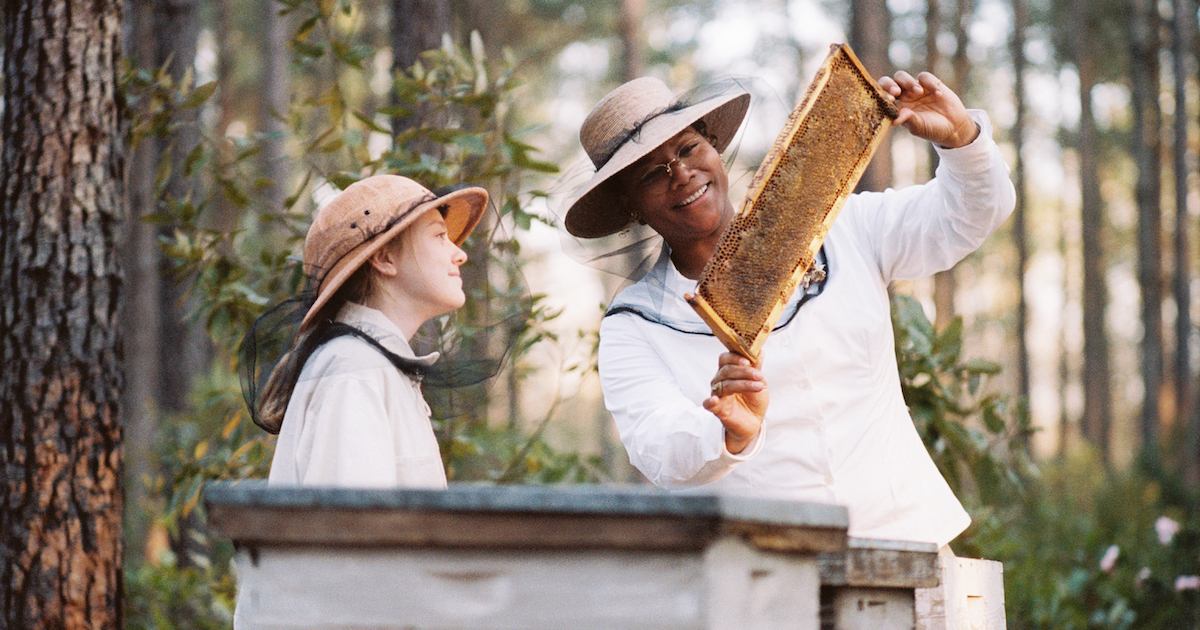 Gina Prince-Bythewood made her debut with the iconic Love & Basketball (2000), a film that managed to make careers for most of its young stars, cement its director as one to watch, and be embraced by romance and sports fans alike. She developed the film through the Sundance Institute and brought it into the world through the help of executive producer Spike Lee . It's easy to tell what Lee and Prince-Bythewood have in common is the commitment to telling stories their way while possessing the adaptability to connect with unique styles. As a few examples, The Secret Life Of Bees (2008) sees Prince-Bythewood working on a novel adaptation while she returned to original screenplays and romance with Beyond The Lights, and she even tried comic book epics in her recent The Old Guard, which fulfilled her long-held interest in action filmmaking. Prince-Bythewood and her career are hopefully indicative of an industry that has the space and interest for innovative Black creators who are eager to stretch their legs beyond the typical narrative white Hollywood likes to bestow upon Black filmmakers.
Watch Love and Basketball (2000) February 14 at 9pm ET on Hollywood Suite 2000s Movies, and all month long on Hollywood Suite On Demand
Watch The Secret Life of Bees (2008) February 26 at 9pm ET on Hollywood Suite 2000s Movies, and all month long on Hollywood Suite On Demand