Long live Barbarella, Queen of the Galaxy
December 18, 2017

By Go Back

The height of BBB (big-bosomed babes)-focused filmmaking, 1968's Barbarella – salacious French auteur Roger Vadim's soft-core sci-fi porno pulp mash-up – is an iconic cult masterpiece; one which a half-century after its release continues to incite orgasmic euphoria with its stunning, bizarre art direction, as well as the mesmerizing beauty and buoyant performance of its star, Jane Fonda. Beyond its looks, Barbarella exhibits an interesting politic: not feminist per se, yet uniquely sex positive and empowering when it comes to female agency within sexual pleasure. Barbarella is common exploitation-driven storyline (a beautiful woman's sexual awakening of sorts), yet Vadim is more careful than his soft-core counterparts, and in the capable hands of Fonda, Barbarella is elevated to the more progressively-minded profiteering. Combining the wholesome visuals of Forbidden Planet (1956), with the bombastic, bawdiness of Russ Meyer, Vadim and Fonda unleashed a hyper-sexualized, futuristic Alice in Wonderland that played well to the late 60s counterculture of the free love movement.

1968 was a watershed year for the film industry. The release of Arthur Penn's Bonnie and Clyde – a rallying cry of 1960s youth counterculture – served as a death knell to the studio era and long held practice of censorship and self-regulation. It was also a year of rebirth for one particular genre, long abandoned for its lack of interest and commercial viability. 2001: A Space Odyssey – Stanley Kubrick's perplexing, grandiose, entrancing science fiction masterpiece –  would define the genre's future, as well as lend it an air of sophistication, artistry, and respect. That same year, a science fiction franchise was born with Planet of the Apes, a property that to this day elicits the imagination of contemporary filmmakers and pushed the boundaries of special effects.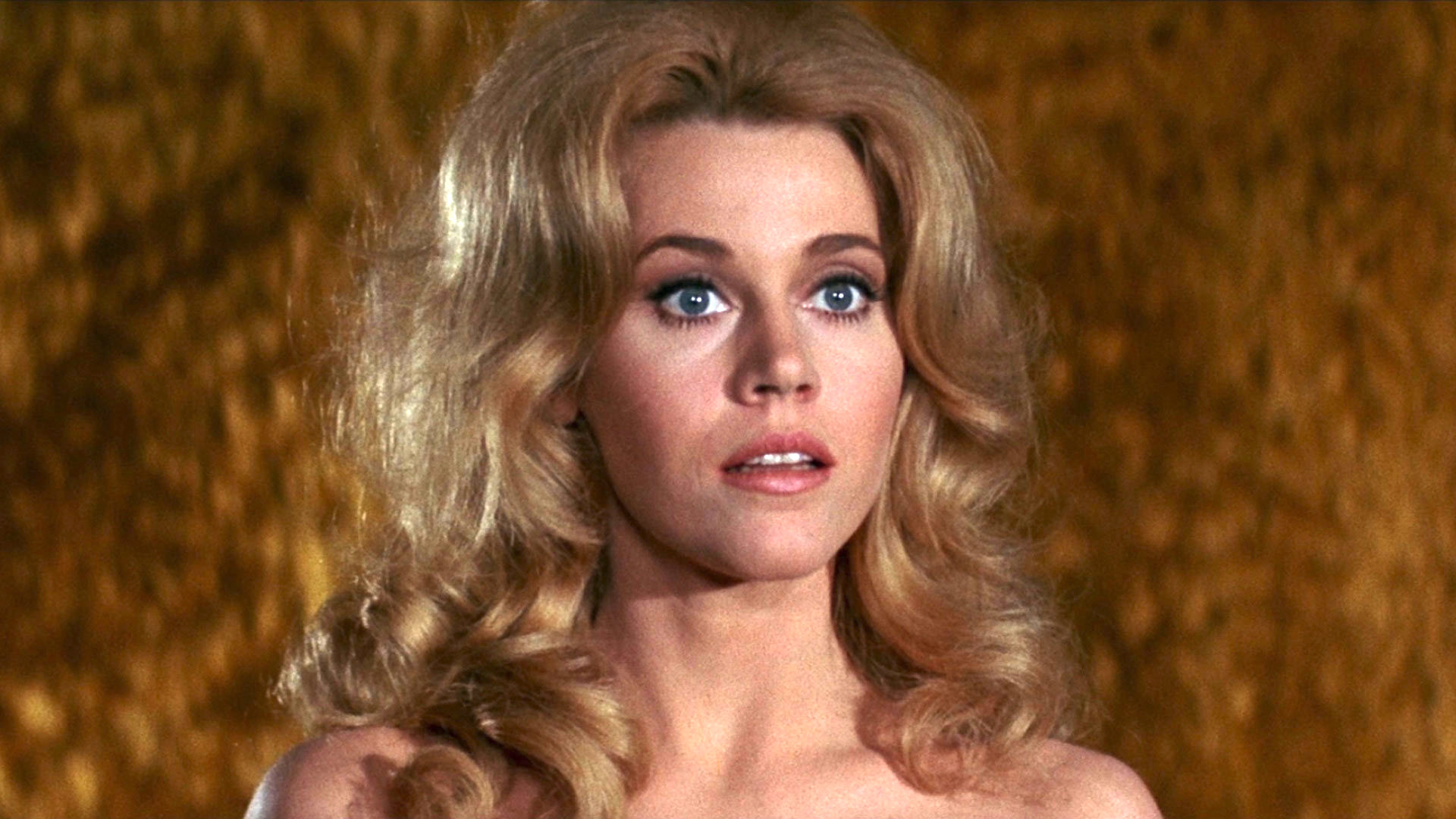 Barbarella, unlike its sci-fi counterparts of that same year, was a critical and commercial failure. Dismally reviewed, dismally received and an instant embarrassment to its lead actress, Barbarella's provenance is unfortunate. Yet, soon after it was released – both in Europe (where it was produced) and in North America – it found a receptive audience in the burgeoning underground, midnight movie watching scene. Pop culture-wise, it's legend: its villain – Durand Durand – would inspire the name of 80s pop super group Duran Duran (they left off that last "D" for simplicity's sake); its fashions, designed by Parisian-costume designer Jacques Fonteray and Basque avant fashion genius Paco Rabanne would exert an enormous influence of sci-fi costumes to come, as well as post-mod 70s haute couture; and of course, Jane Fonda – already popular – would skyrocket to stardom as the late-1960's ultimate sex kitten, an imposed upon role that she would very soon, and very radically, reject.
Barbarella, an Earth-based astronaut in the 41st-century, travels to the planet of Tau Ceti in search of the evil Durand Durand (Milo O'Shea), a scientist intent on destroying the galaxy with his positronic ray. As a character, the sexy intergalactic ambassador first appeared in French illustrator Jean-Claude Forest's 1962 comic strip "Barbarella," published by V-Magazine and later syndicated. Instantly popular, the strip would evolve into a series of graphic novels. Catching the eye of Italian super producer Dino De Laurentiis, he optioned it for film. With its pop art-infused aesthetic and Euro-centric sex appeal, it seemed the perfect vehicle for counterculture film production. De Laurentiis initially approached European art film bombshells Sophia Loren and Brigitte Bardot, as well as the lesser known Virna Lisi.  All three promptly turned the project down – Lisi actually broke her contract and returned to Italy at the insulting insinuation she would star in such "trash."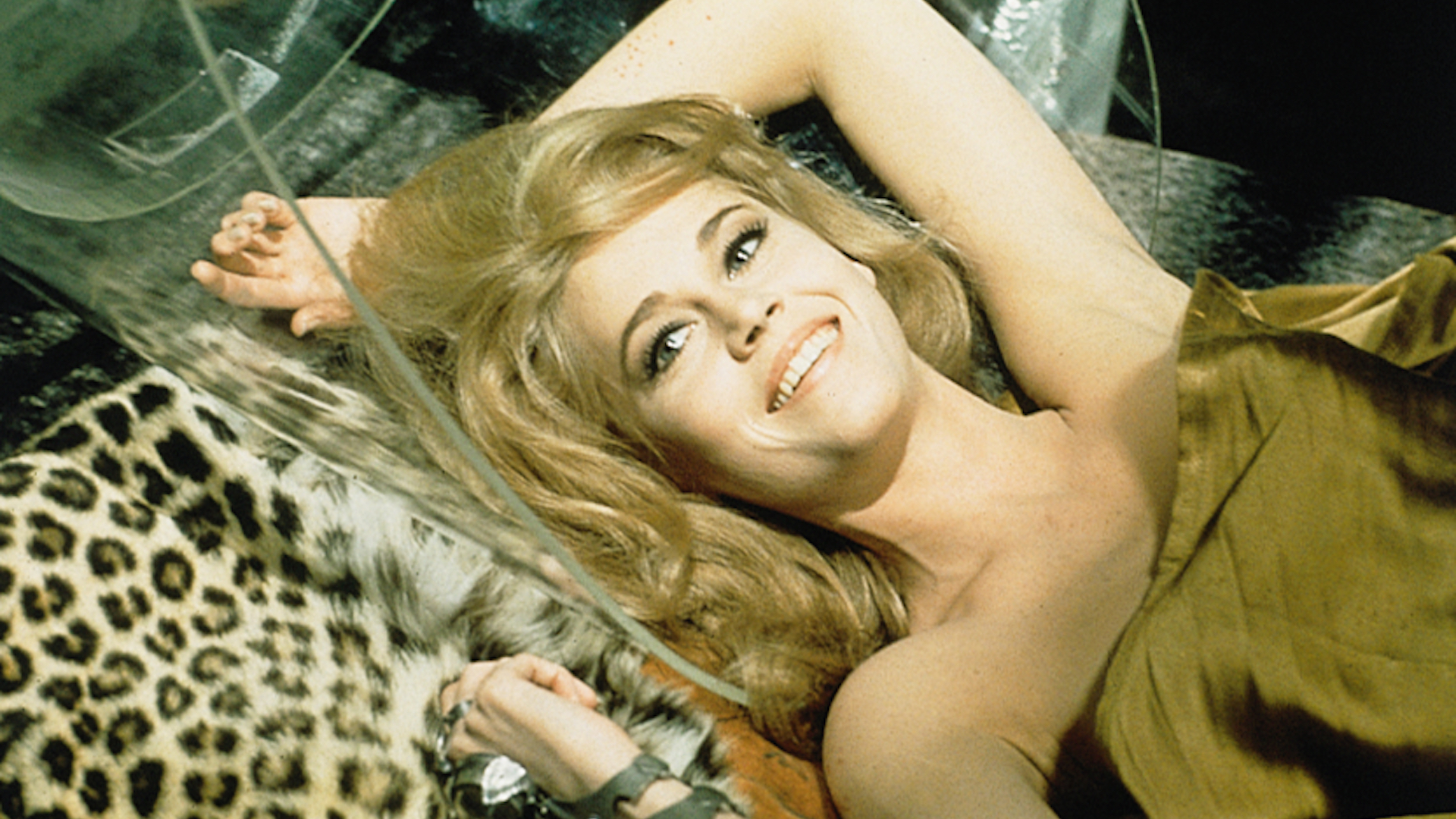 De Laurentiis then turned to Fonda, who at the time was living in France with her producer/director husband Roger Vadim. Vadim's film debut And God Created Woman (1956) – the French produced, Brigitte Bardot-starring mid-century masterpiece – established his reputation as an "artsy," prurient provocateur. Vadim had been married to Bardot and was instrumental in making her a star. With Fonda – the daughter of Henry Fonda – by his side (his third wife), Vadim Europeanized the American Hollywood princess. Directing her in Circle of Love (1964), and well as The Game is Over (1966), Vadim – as he had for Bardot before Fonda – sought to make a sex symbol out of his genetically-gifted wife. Showing Vadim the script for Barbarella – she was initially unsure of the project – Fonda was convinced by her husband to take the part, a result of his arguing that pulp comics and science fiction would gain new reverence in the years to come. Fonda's stipulation to De Laurentiis was that her husband must direct.
The comic strip character of Barbarella – in appearance and sexual proclivities – was based on the sultry French chanteuse and conqueror of men, Brigitte Bardot – i.e. Vadim's ex-wife. In molding Fonda into Barbarella, he cast his current wife (and mother of his child Vanessa, who was born the year of the film's release) in the image of his intimidating ex. One can imagine the somewhat uncomfortable picture that paints. The film's opening sequence – one of the most iconic title sequences ever conceived – makes it clear: this film, and its lead actress are there to titillate. In a zero-gravity strip tease, the credits' scrolling text strategically prevent an X rating – barely. With a teased, bed-head styled blonde coif, and persistent post-coital sex flush, Fonda is quite the sight. A "sexual Alice in Wonderland of the Future," according to Vadim, she is erotically adventurous. With intercourse a thing of the past on Earth (abolished for its "distraction to maximum efficiency"), on Tau Ceti she experiences physical pleasure for the first time – and takes to it. Rather than use her sexuality as a weapon, she harnesses it to explore her own pleasure and her intimacy's restorative powers – including the ability to give a blind angel the desire to once again fly.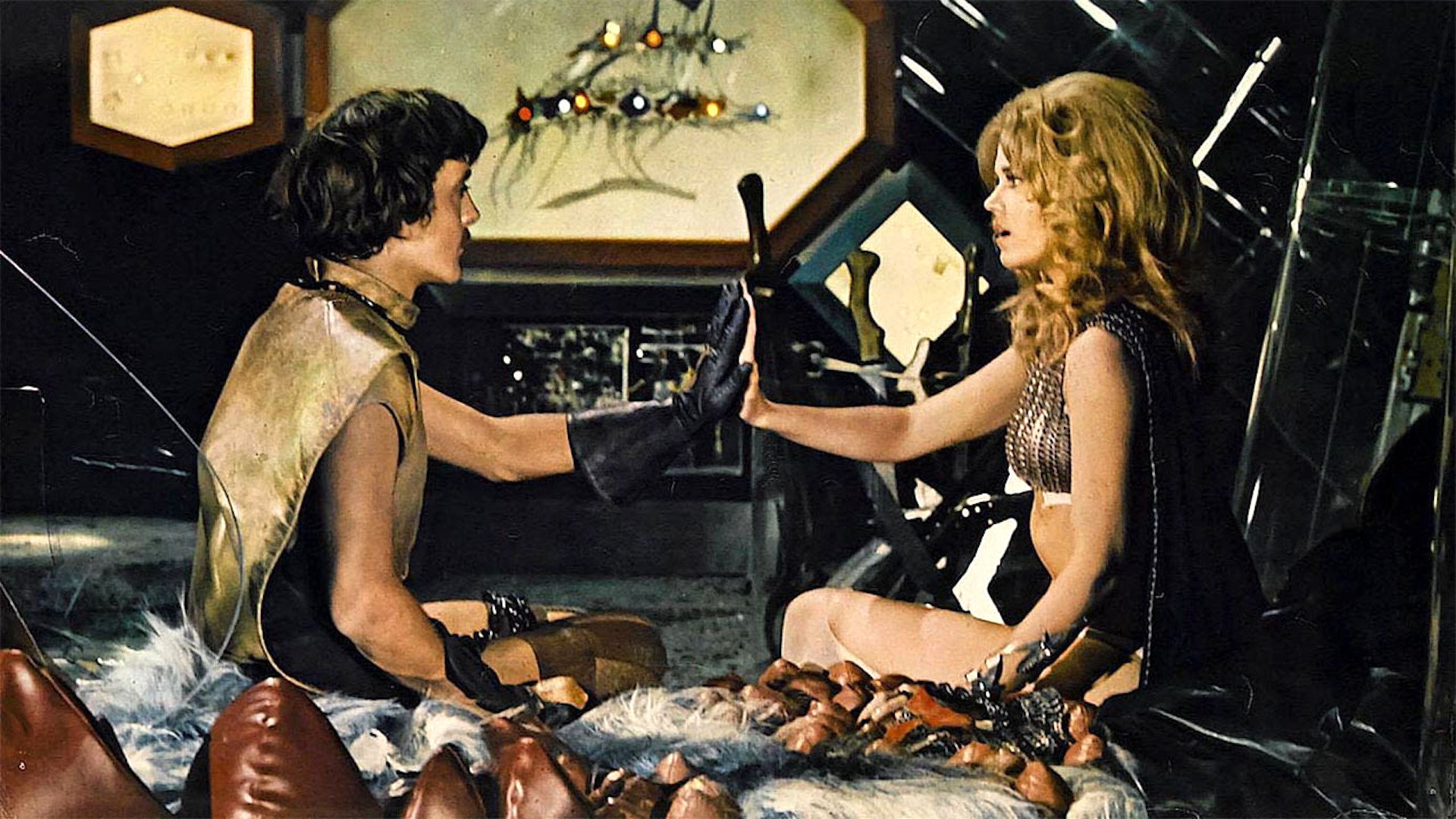 Exposed in an undesirable vein – with an aim to please her husband – Fonda behind-the-scenes of Barbarella was self-destructing. Insecure, she relied on Dexedrine and a detrimental fitness routine to take control of her body (which the producers, as well as her husband had banked so much of the film's success on). Bulimic, her health and emotional well-being were at risk. The film failed (although it was quite popular in the UK), and eventually she and Vadim would part ways, but not before she reinvented herself. A year after Barbarella, she starred in They Shoot Horses, Don't They – Sydney Pollack's mesmerizing Depression era-set drama. It earned her a well-deserved Academy Award nomination. Just a few short years later, she would win that coveted Oscar for her 1971 performance as a prostitute in Klute. And soon, she would be in the radicalized hands of Jean-Luc Godard, having shed Vadim's sex-kitten persona entirely. A social justice activist (in truth, she was socially active in the days of Barbarella), she would blaze the way for conscientious and empowered politicization – much to the hatred of Hollywood. Occasionally, when discussing her political beliefs, a reporter would bring up her role in Barbarella as some sort of counterpoint to her anti-Vietnam stance or her Human Rights advocacy. In most cases, she would smile knowingly and move on to the issue at hand. It's no surprise, that by the early 1990s, she was done with Hollywood (lucky for us she would eventually come out of retirement).
While its lead character is obviously, and in many ways, playfully sexualized, Barbarella is still the first female-led work of the science fiction film genre, and as such paved the way for many more masterpieces to come, including the comic-superhero reimaging of Wonder Woman (2017), in which a line of dialogue is appropriated from Barbarella's screenplay, with tongue very much planted in cheek. Long live Barbarella, Queen of the Galaxy.