Bergman's Wild Strawberries: An Echo in Time
March 24, 2017

By Go Back

It's unfortunate that many movie fans hesitate when it comes to watching the films of Ingmar Bergman. Great directors' catalogues end up carrying the weight of their most famous works, and in many ways Bergman usually gets reduced to the cold, alienating dramas The Seventh Seal and Persona. But it's important to remember Bergman was extremely prolific and his 71 films run the gamut of story and emotion. A great example of a warmer film that still shows the depth of Bergman's mastery and his importance in the Swedish film world is 1957's Wild Strawberries.

It's easy to see why this film is part of The Criterion Collection. Beyond the beautiful images of rural Sweden, Bergman keenly blends the feel of a Hollywood melodrama and his own ability to plumb deeper emotions. The story of a distant, elderly doctor taking a nostalgic trip on his way to collect an award seems simple, but Bergman weaves dream sequences, harsh modern realism and warm nostalgia to create a movie examining the most existential questions of how to live one's best life. And hidden within the fabric of the film is a moving tribute that makes Wild Strawberries an important part of Swedish film history.

To the average North American viewer, especially these days, the lead actor playing the aging Dr.Borg might seem well cast, but it's likely his face would be unknown. To Swedish viewers though, the casting of Victor Sjöström, in what would be his final performance, was massive.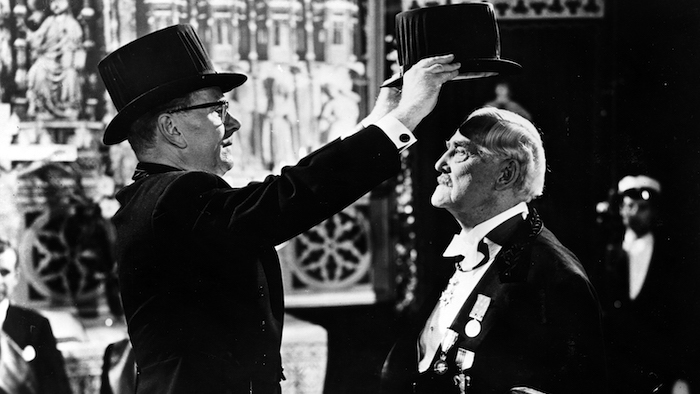 It's hard to describe the immensity of Victor Sjöström's impact on the Swedish film industry.  He was a pioneer of the silent industry in Sweden, producing 41 films from 1912 to 1923. He starred in many of his own pictures and was also credited for pioneering continuity in editing, revolutionizing the form. His films, not unlike Bergman's, find psychological depth in melodrama, and he was known for his subtle work even in an era where you couldn't rely on dialogue. His films weren't merely shot in Sweden, they became an international window into Swedish culture. He frequently filmed on location and utilized the Swedish landscape as a part of his narratives. He also spread Swedish culture around the world by adapting Swedish plays and novels, famously including The Phantom Carriage by Nobel Prize Winner Selma Lagerlöf.
In the Hollywood boom of the 1920s, a master like Victor Sjöström didn't go unnoticed, and Louis B. Mayer invited him to work in the United States. Of course this put an end to much of his acting, and even behind the camera he worked under the stage name Victor Seastrom. He directed films with many of the huge stars of the day, but he didn't have quite the revolutionary impact stateside as he did in Sweden. That said, many film fans may be familiar with the his romantic drama The Wind starring Lillian Gish, which is still considered one of the finest films of the silent era.
Like many creators of the silent era, Sjöström found the changes that came with sound pictures unsatisfying and retired from directing with only a few under his belt. He returned to acting, mostly on the stage. He'd also appear in films for time to time, and stayed tied to the medium by becoming the director of Sweden's most influential production company Svensk Filmindustri. There he would go on to counsel a budding young director, Ingmar Bergman.
There are conflicting reports, but it would seem Bergman wrote Wild Strawberries with the father of Swedish film in mind as the lead, and would go on to refuse to make the film without Sjöström. When you see how easily and naturally Sjöström embodies Dr.Borg, and how subtly he tunes each emotion, it's easy to understand Bergman's insistence to use the seasoned actor/director.  In spite of his age and declining health, Sjöström was won over by a personal meeting with Bergman and by the story, which echoed some of his own work. He agreed to the film under one condition: he could be home by 5pm to have a whiskey every night.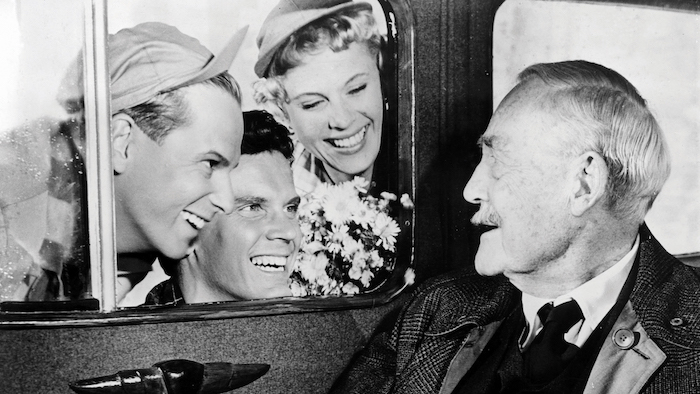 The shoot was famously hard on the ill and exacting Sjöström who would beat himself up for any mistake, but all that makes for a seamless, pitch-perfect performance on screen. Sjöström and Bergman were praised on the film's release and it became one of the first handful of internationally buzzed about movies for Bergman. It stands as a classic of Swedish film and filmmaking in general with directors like Tarkovsky and Kubrick naming it a favourite.
Victor Sjöström died three years after the film's release. Like so many silent films, much of his Swedish catalogue has been lost due to lack of care and poor storage, and only a handful of his early masterworks have been restored. In Sweden he remains a well respected pioneer, but internationally it's his performance in Wild Strawberries that remains the most accessible gateway to his larger catalogue.
There's a beautiful moment in the film when Dr.Borg stops at a gas station when he's low and concerned he'll be remembered as cruel, or forgotten entirely. The two attendants there remember his time as their town doctor and offer him service, free of charge, for the kindness he showed them years before. The doctor is surprised that a long forgotten moment of grace has echoed through the years. I think in many ways Wild Strawberries has a similar echo. While much of Victor Sjöström's impact may be lost on us a century later, he will live on eternally in a lovingly handcrafted role created by one of the countless great directors he inspired.