Shadow of the Vampire: Art, Horror and Mythology
September 28, 2016

By Go Back

Shocktober is here! Get ready for the creepiest day of the year with 60 spooky and scary movies throughout October, and special all-day horror marathons on all four Hollywood Suite channels on Halloween.

By the year 2000, film was over a century old and had long been considered among the established art forms. Like anything with an antique past, the birth of film was now separated by generations and becoming the subject of its own mythology. This shadowy past and the birth of something new set the stage for E. Elias Mehrige's fantastic 2000 film Shadow of the Vampire.

A cheeky retelling of the shooting of F.W. Murnau's 1922 vampire classic Nosferatu, Shadow succeeds not only as a love letter to silent film but also as a backdoor remake of the film that inspired it. The movie follows John Malkovich as the passionate rebel director Murnau as he films his epic and casts Max Shreck, a mysterious actor with a dark secret, to play his Vampire. Willem Dafoe was nominated for a well-deserved Supporting Actor Oscar for his sometime humorous, sometime disturbing performance as Shreck, which anchors the film as it shifts from behind-the-scenes mischief to full-on horror.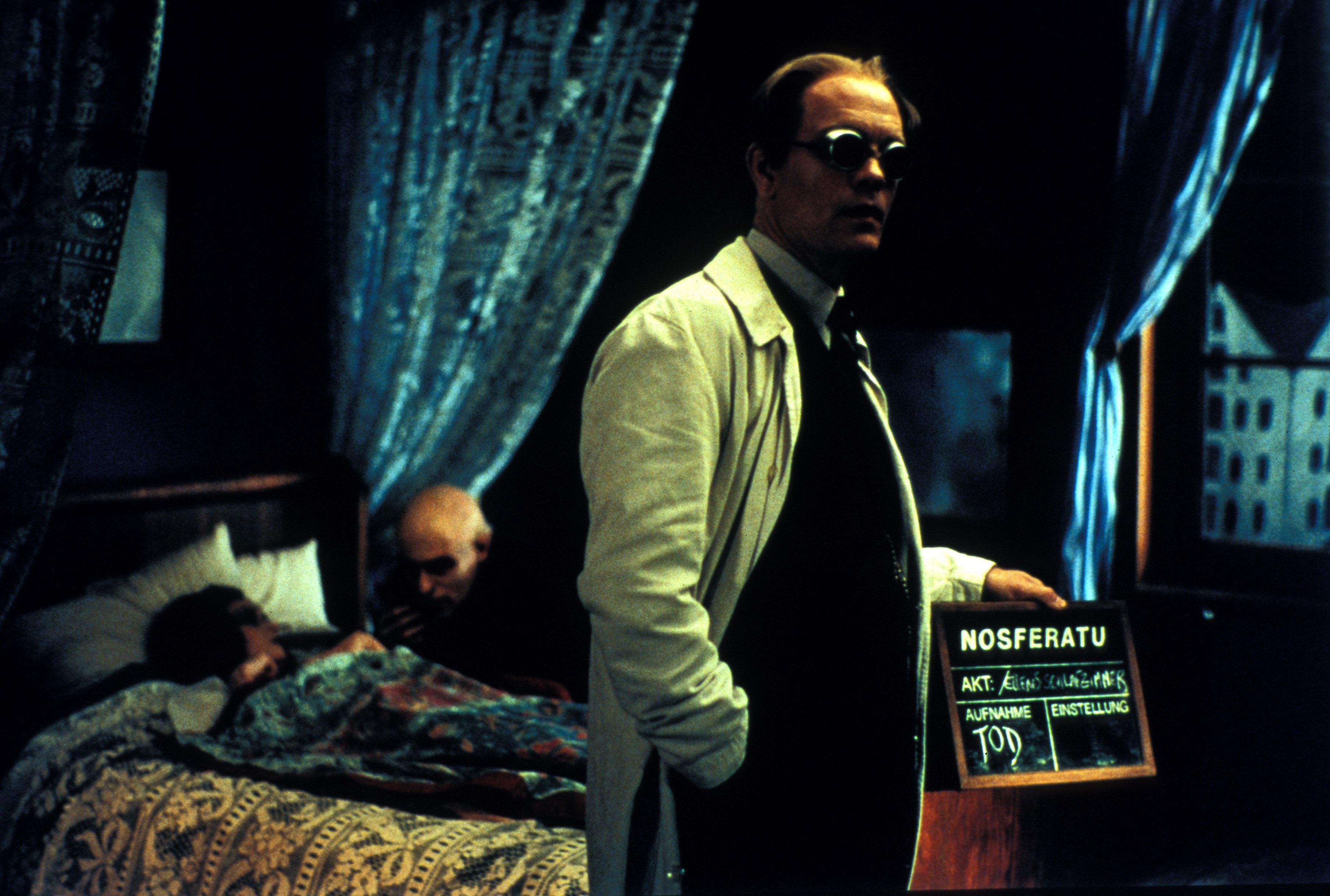 The film's sudden shift into horror is one of its biggest strengths and that's mostly thanks to its visuals. Before Shadow, E. Elias Mehrige had one big hit: the experimental horror Begotten. Begotten is mostly silent and strange, emulating the style of Murnau and his cohorts, but it delivers disturbing visuals that outdid the best horror movies at the time. Mehrige uses not only his eye for dark visuals, but also real techniques like a visible circular iris around the shot and even footage from the original film to give Shadow an uncanny, ancient and horrific feel.
The other filmmaking mythology that Shadow directly tangles with is the relationship between directors and method actors. On-set stories of actors like Marlon Brando, Daniel Day Lewis and Jared Leto have always captured the public imagination as they build a house by hand or send dead pigs to their co-stars in an attempt to inhabit their roles full time.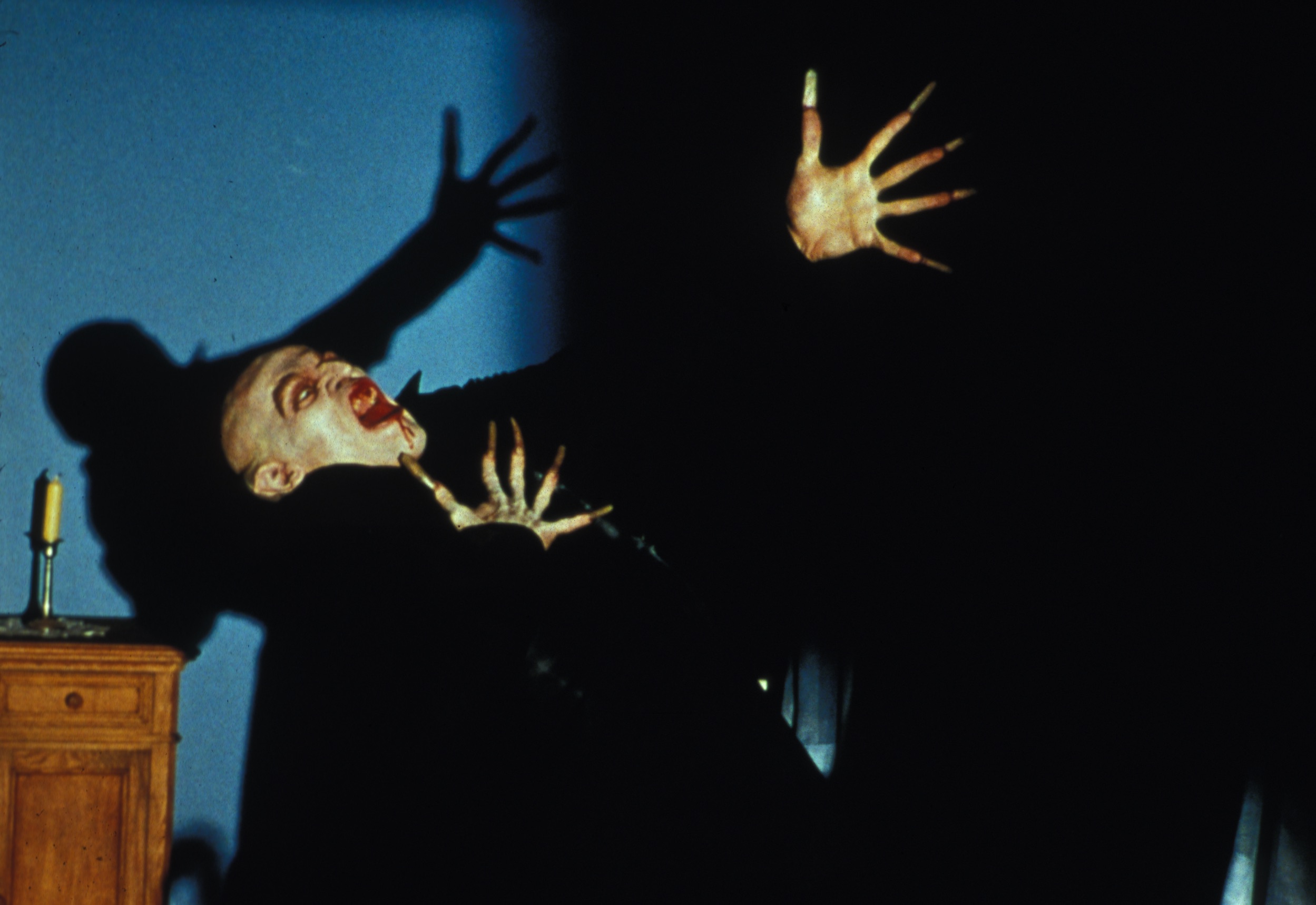 In Shadow, Murnau brushes off Max Shreck's eccentric behavior by suggesting he's a student of Konstantin Stanislavski, a contemporary and the inventor of the "method," and allows him to act as strangely and cruelly as he wants to the crew and other actors on the film. This produces plenty of laughs, but also allows Shreck and the director to abuse the other actors in the process to achieve their dark vision. In its way, Shadow of the Vampire is as much a dissection of tropes and scares in vampire film as it is an exposure of the sadistic tendencies of directors who unleash "genius" method actors on set and allow them to do whatever they want to get something meatier out of a role.
Unlike Nosferatu, which has achieved iconic eternal life in cinema circles, and in spite of so much award consideration, Shadow of the Vampire has fallen into the same obscurity Dafoe's Shreck feared since its release. The writer and director both returned to the experimental and smaller work they started with, and the film itself has been unavailable outside of a German Blu-Ray since its original release. But from the beautiful art deco strangeness and grotesque Brechtian characters to the exacting dissection of mythological filmmaking methods Hollywood uses to this day, Shadow of the Vampire deserves status as an iconic companion to the films that inspired it.