Secrets and Lies: Mike Leigh's Unique Filmmaking Process
August 27, 2019

By Go Back

The films of Mike Leigh often make a big splash come awards season, but outside of fans and the UK, they tend to fade from the limelight in North America. While he has been nominated for seven Oscars, Leigh hasn't won once. His movies might not have the formula to take home big awards, but his idiosyncratic filmmaking style is completely unique and unlocks deep performances. One such film is Mike Leigh's Oscar-nominated Secrets & Lies (1996), a perfect primer on his strengths and unique vision as a filmmaker.

While the complete details of Mike Leigh's process tend to be shrouded in mystery, we do know the basics. Leigh never starts out with a script, but instead starts out with an ensemble of actors he wants to work with. With that level of collaboration it's no surprise Leigh has a stable of returning actors like Alison Steadman, Timothy Spall, Lesley Manville, Katrin Cartlidge, Jim Broadbent and Sally Hawkins appearing in multiple projects throughout his career. Beyond just respecting his actors though, this collaboration unlocks both a different kind of acting and a very different kind of storytelling.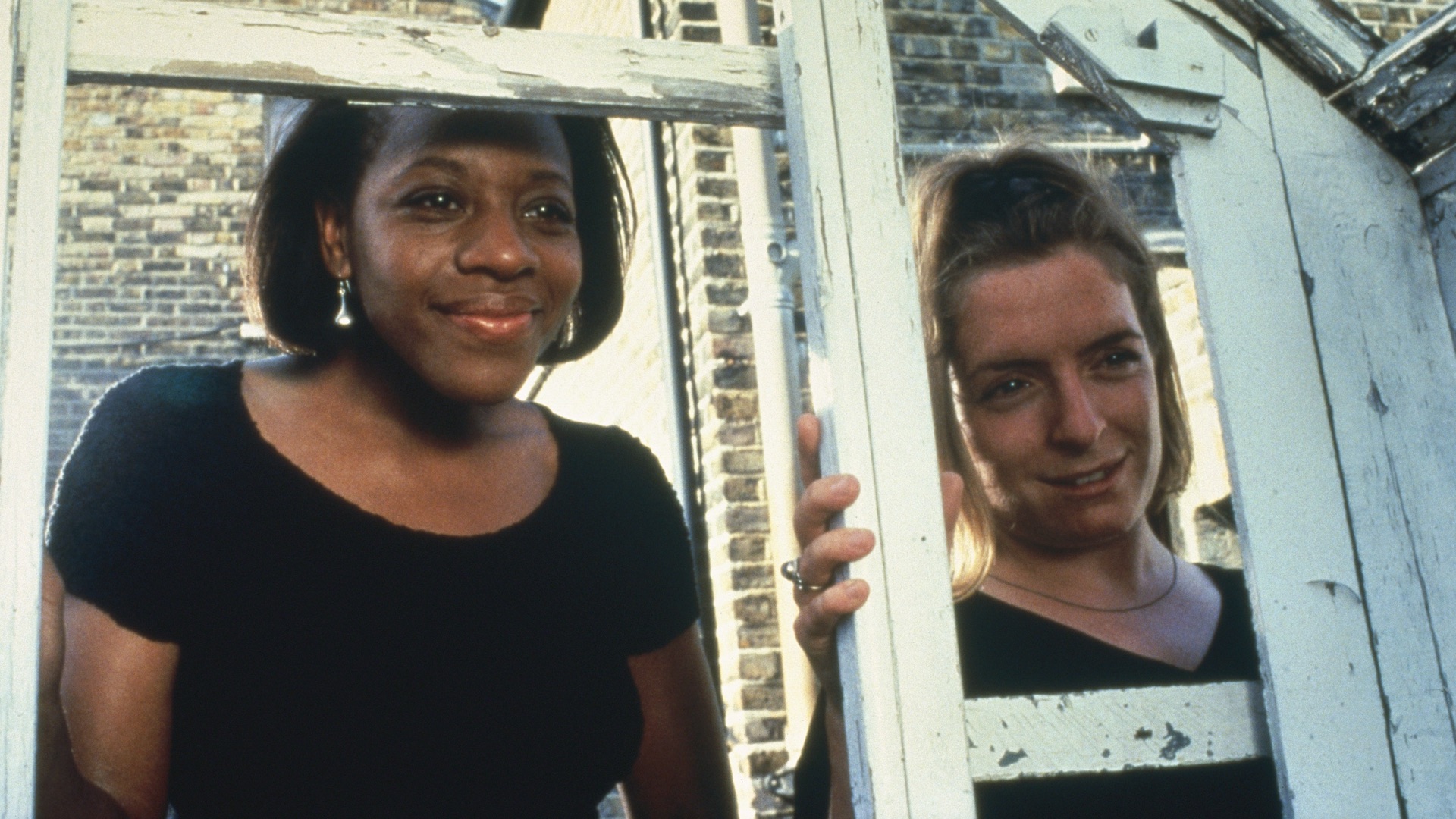 With a background in the theatre, Mike Leigh sought to create a different kind of process with stories developing organically, and, as he has said, "actors fully liberated into the creative process." Leigh starts with the individual actors developing characters based on real-life observation, from there they begin improvising in character. Eventually, he brings the actors together and he builds a network of relationships and draws the improvisation into scenes between characters, and even sometimes between actors and people in the real world. It's in observing these actors "in character" and their interactions that Leigh sees and builds his script. The whole process can take up to six months of rehearsing, writing and refining, but allows each performer to find their characters at a truly unprecedented level.
Secrets & Lies is a wonderful depiction of this process because it's a film so deeply invested in relationships. You can look at any of Mike Leigh's films and think "no other filmmaker would approach it like this," but in the case of Secrets & Lies, it's unlikely that a filmmaker would even stumble upon this story. The intersecting tale of Cynthia (Brenda Blethyn), her photographer brother Maurice (Timothy Spall) and the daughter she put up for adoption Hortense (Marianne Jean-Baptiste) perfectly emerge from a method that focuses so intensely on relationships and the kind of tension they build.
Beyond the story, you also can see the kind of benefits this method has over typical dramas in its characters. Perhaps most obviously Secrets & Lies, like many of Mike Leigh's films, features complex and difficult female characters. In developing the film alongside the actresses who would appear in it, Leigh finds, through rehearsals and refinement, realistic and thorough portrayals of female life that many of his male contemporaries struggle with. His actresses are regularly nominated for awards and he often turns to women from parts of society and at ages that other filmmakers ignore.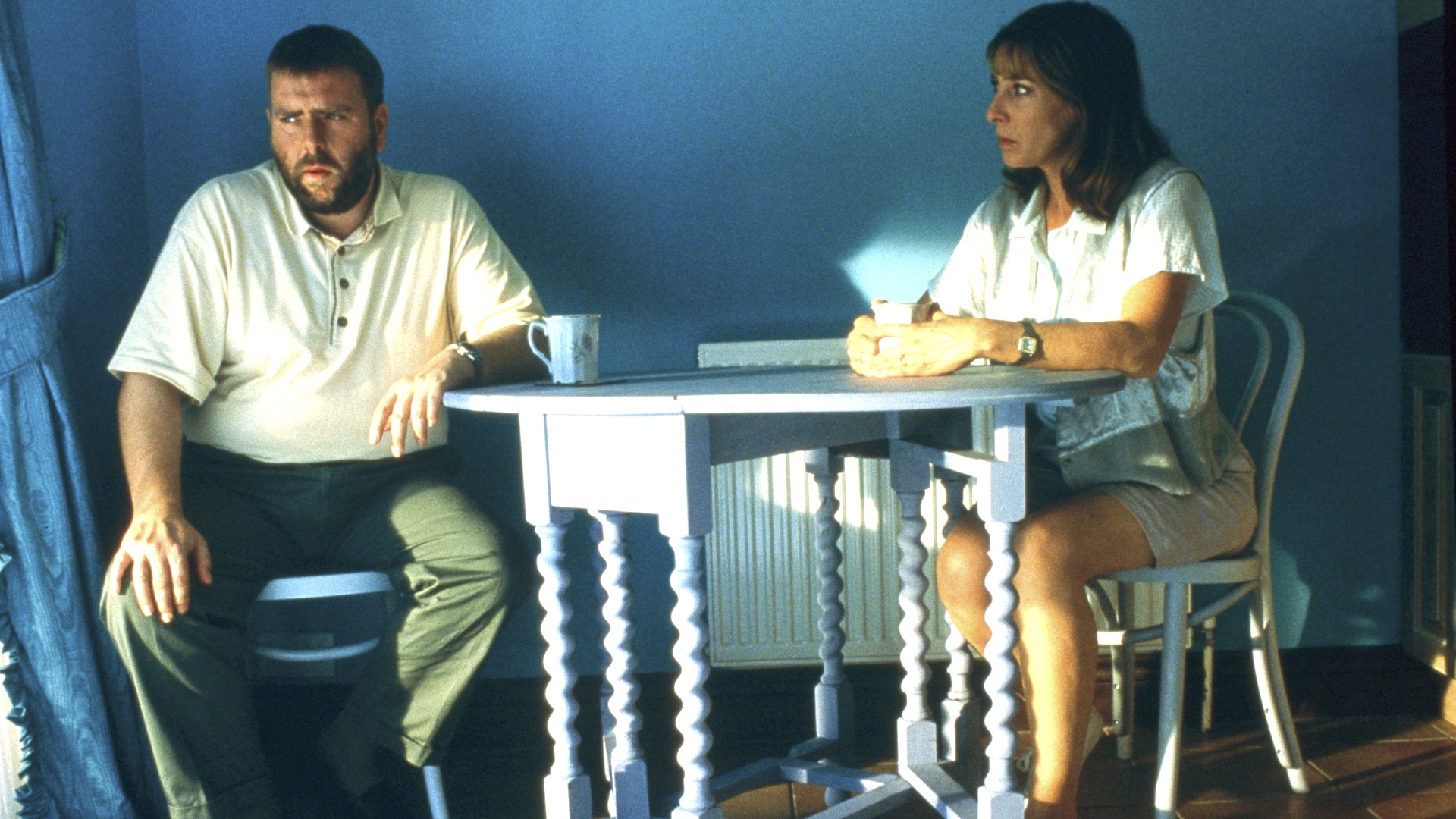 The other aspect of Leigh's filmmaking skill Secrets & Lies highlights wonderfully is the extreme depth of character. Not much tends to happen in his movies, they're subtle and quiet and the resolutions are oblique, but one thing you can count on is every character that appears being fully rounded and memorable. Take for instance the sequence with Maurice in his photo studio. Even though we're just briefly glimpsing the lives of the photographed characters, we understand so much and see so much in their actions thanks to the long process of refining among even the day players in his films. Mike Leigh's films are strung together with these moments, these scenes which become so indelible they stick with you long after any plot is forgotten.
If all the thinking about improv and baroque processes isn't what appeals to you in a movie, you'll be pleased to know Secrets & Lies is also funny, moving and tremendously watchable. While the process might be an endless source of fascination to critics, fans of Leigh love how deeply he mines emotion and reality in his works, and if you're not already a fan of his, Secrets & Lies is a wonderful place to begin.
Hollywood Suite is proud to present a series of masterpieces from Janus Films and The Criterion Collection.