Saturday Night Fever's Lessons for Millennials
August 15, 2016

By Go Back

This summer, Hollywood Suite is celebrating the most iconic movies of the last four decades with FLASHBACK! Here on the Hollywood Suite post blog, we'll be taking a deeper look at some of those films: discussing how they were made, exploring their cultural and historic context, and sharing trivia, videos, pictures and memories from some of the best movies ever made.

Mostly remembered nowadays for its fantastic Bee Gees disco soundtrack and John Travolta's dancing, Saturday Night Fever is actually much deeper and more contemporary than it seems, making it a must-see movie. It's a story engaged with a new generation in the 70s, and it slowly unpacks the effect the decade had on its people culturally. Young people struggling to get by after a massive recession might just ring as true today as it did in 1977.

Based on an the article "Tribal Rites of the New Saturday Night" in New York Magazine, the story deeply explores the life of Brooklynite Tony Monero, as played by John Travolta, and his friends. Tony styles himself after the Italian-American underdog heroes of the early 70s with posters of Rocky and Serpico in his room, and hustles hard at work and on the dance floor at his local disco to make something better than his parent's working class life. Much like counterculture figures of the '60s, he bristles at the thought of leading a traditional life, and feels trapped by the circumstances of his hardware store job, finding his only thrills at the disco.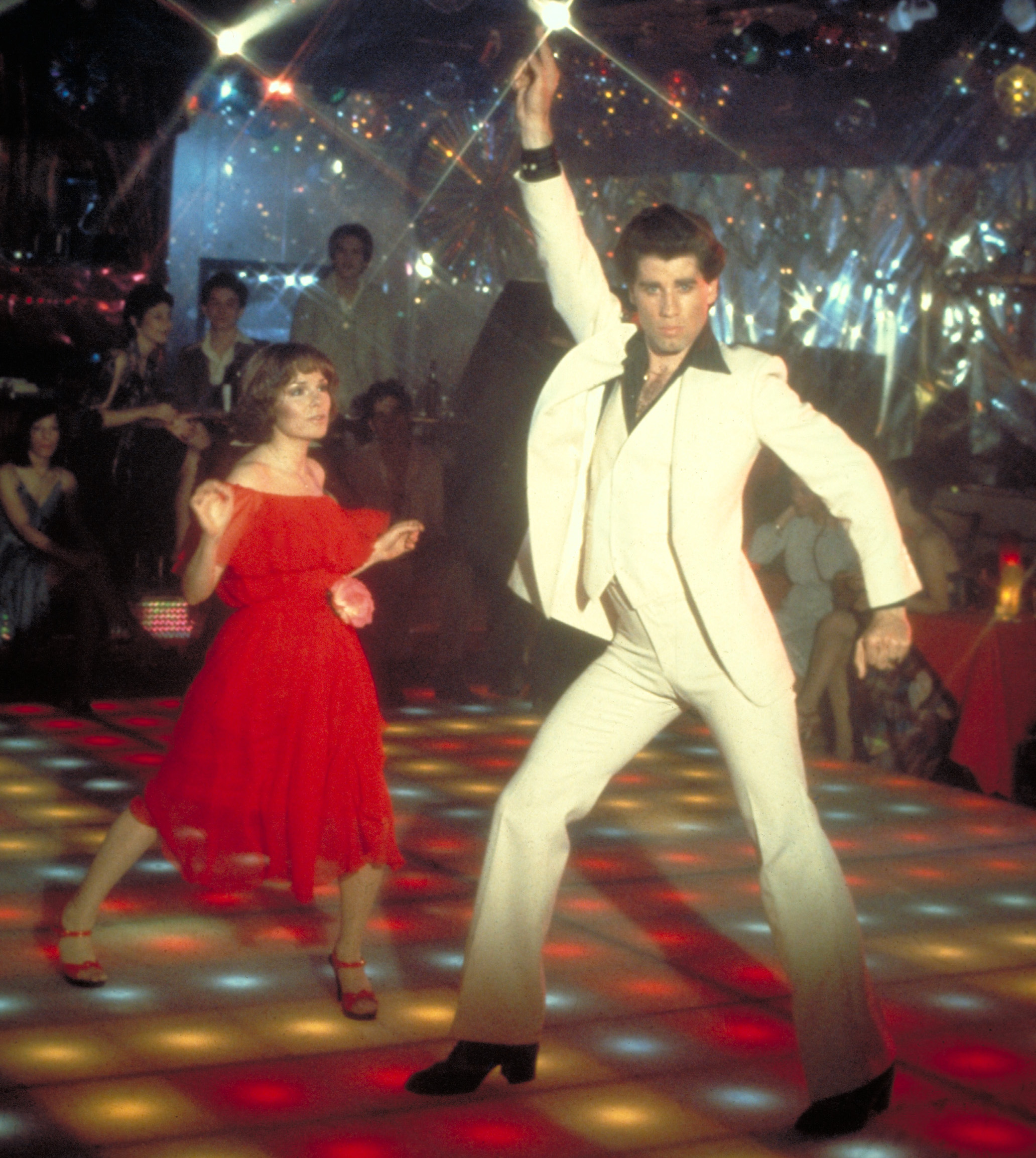 If this were a film from the carefree 60s, or even early 70s, it might have shown Monero giving up his world for a life of dance with the disco contest serving as his ticket out. But this movie is post-Watergate, post-recession and in an era when New York City was reeling from uncontrolled poverty, crime and urban decay so extreme it needed a federal bailout to save itself, so things are not so optimistic and sunny in Tony Monero's world.
Saturday Night Fever instead focuses on the societal and cultural blocks that stop any chance of social mobility, and leave its characters desperate for escapes like disco, even if they don't provide anything but a temporary salve. The other characters at the disco face issues as tough as newly legalized abortion in the face of their their Catholic upbringing, making a few steps into Manhattan only to be constantly humiliated for their working class roots, and the toxic masculinity that causes Tony's crew to act savagely towards women. By the end of the film, even Tony realizes he's not a 70s hero like Rocky or Serpico as he finds his swagger comes from his own privilege as a white, upwardly mobile man stepping on the backs of a neighborhood full of African-Americans, Puerto Ricans and women trying to make opportunities for themselves.
1977 may seem like a far off Flashback, but a story about a hero checking his privilege in the after currents of a recession is a fable most Millennials can easily post to. And hey, if all that sounds like too much of a downer, at least you've got the hottest soundtrack of the 1970s to keep your toes tapping.
Watch Saturday Night Fever Thursday, August 18 at 9pm ET on HS70 and all month long on Hollywood Suite On Demand and Hollywood Suite GO.
FLASHBACK to the most iconic movies of the last four decades! Join Hollywood Suite every Thursday to Sunday all summer long for another unforgettable film like 1976's Taxi Driver, 1986's Top Gun, 1994's Pulp Fiction and 2003's Lost in Translation. See the full schedule. Subscribe to Hollywood Suite today!