Satisfaction: A Unique Female-Driven 80s Teen Movie
April 18, 2017

By Go Back

The 80s were a Golden Age of Hollywood teen movies with an arms race between studios to see who could produce the best… or at least the most. With so many teen movies produced during the decade, many became classics, but a lot of gems and smaller, interesting productions can get overlooked. 1988's Satisfaction, for instance, isn't well remembered even though it touts something pretty unique for the era: It's a female-led movie actually directed by a woman.

Director Joan Freeman was a very interesting choice for Satisfaction. She only had one very different Hollywood feature to her name: the sex work-focused thriller Streetwalkin'. But she cut her teeth on documentaries with PBS, and as different as Streetwalkin' is it still sought to portray a mostly female-focused story looking directly at the lives of outsiders. It may have been an unusual gamble, but Satisfaction has more in common with gritty exploitation than typical preppy 80s teen problems.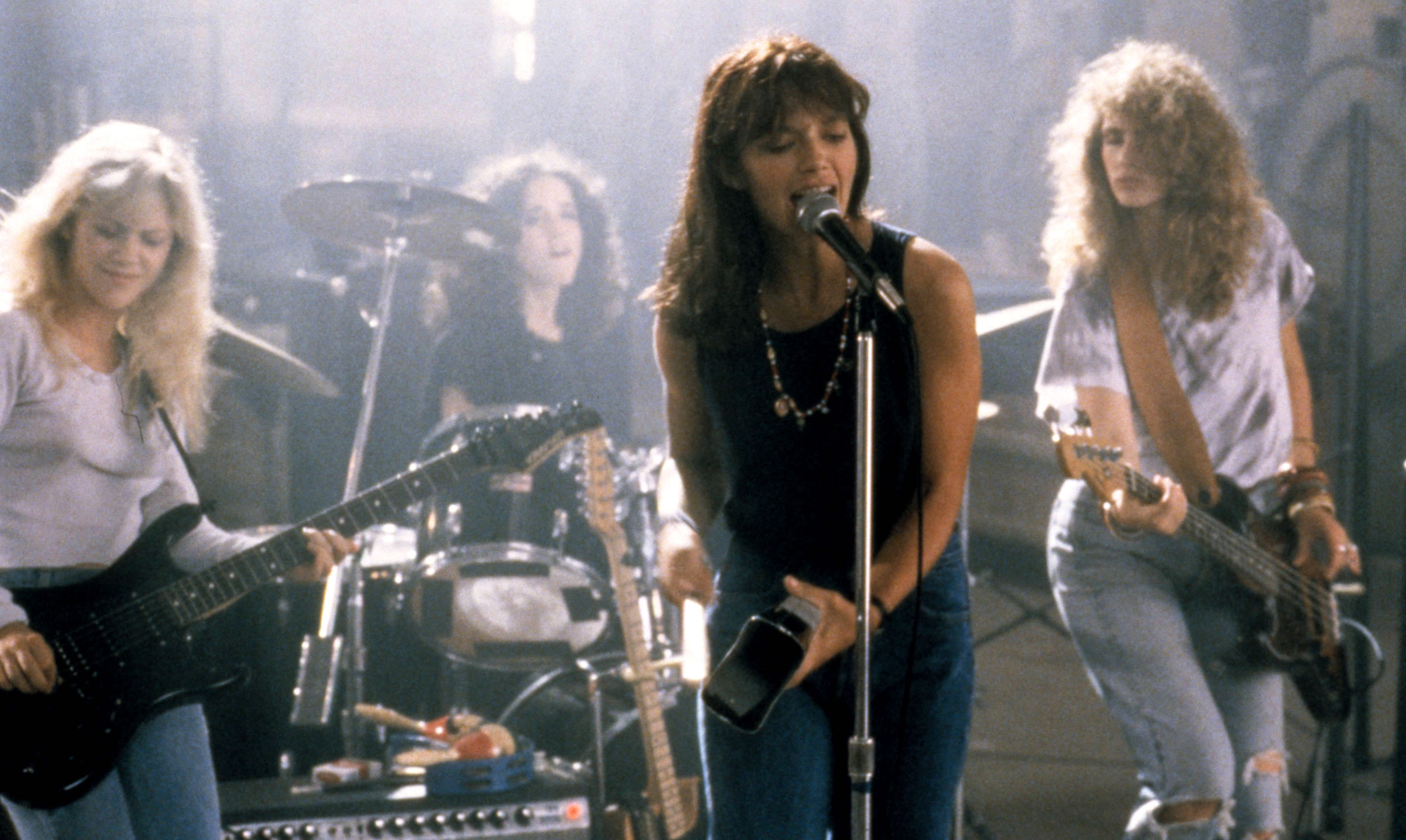 People tend to remember Satisfaction for its cast. At the time the biggest draw was Family Ties lead Justine Bateman as lead singer Jennie Lee. She sang her own songs on the soundtrack, which was meant to add to the draw. Trini Alvarado impressed so much in the punk film Times Square, directed by Canada's own Alan Moyle, that she was an easy choice for rough gangster girl bandmate Mooch. Drug-addicted guitarist Billy was played by real life musician Britta Phillips who also had the massive 80s cred of being Jem's singing voice on Jem and the Holograms. But it's the gamble on the then-untested younger sister of Oscar nominee Eric Roberts for the role of Daryle that would go on to define any re-emergence of the movie. Julia Roberts manages to steal every scene she's in and was already bringing her signature magnetism in her first major onscreen role.
Satisfaction doesn't differ much from other 80s teen movies. The girls have a band in a competition, hit the beach, run into some issues, break up, and makeup. There's a real classic 80s snobs-versus-slobs vibe running throughout, since many of the girls come from rougher backgrounds and clash with the preppy beach town. In fact, in a lot of ways this film could just be a typical male-focused light comedy, but it isn't and that's what makes it so unique. In a world where few women are given opportunities to direct films, many turn their lens to serious drama and groundbreaking work, it is more of a risk for a woman to make a fun movie with mass appeal.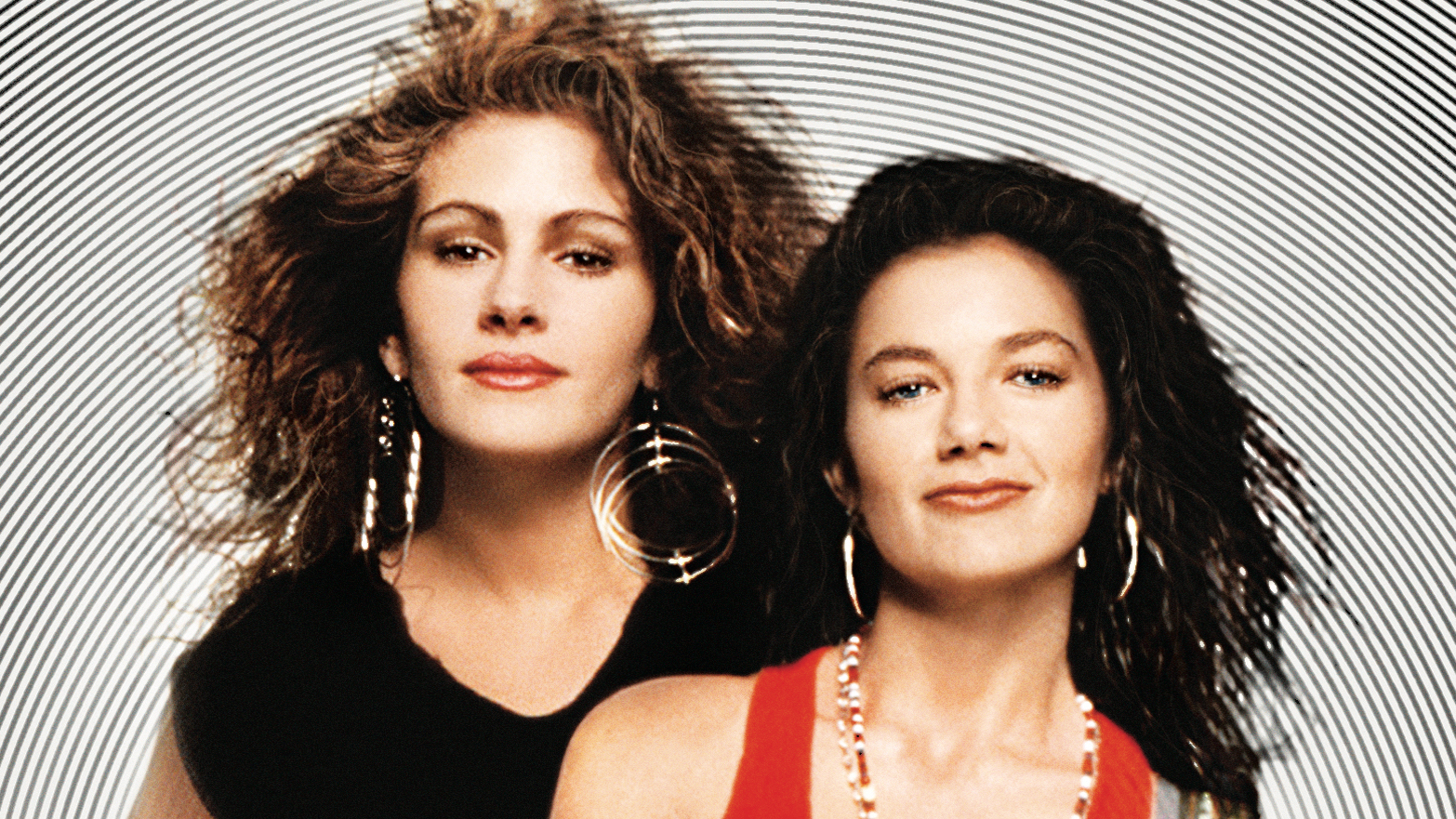 That doesn't mean that Satisfaction doesn't benefit hugely from a woman behind the camera. You can feel a togetherness and reality in the performances of each of the young leads that exemplifies real-life female friendship in a way John Hughes couldn't match. Tricky subject matter like female promiscuity and Bateman's relationship with an older mentor played by Liam Neeson don't collapse under the weight of a male gaze behind the camera. They're allowed to play out with realism, and with a female focus, Foreman manages to mine some interesting in drama out of subjects other movies from the era reserved only for cheap audience arousal. Not to mention the fact she manages to portray an awesome girl gangster who's not a joke, but a real, terrifying force with a switchblade.
Satisfaction didn't post with audiences in spite of its fun soundtrack and light, pleasant feel. Joan Freeman returned to the world of documentary, and while an attempt was made to banking on Julia Roberts rising star by repackaging the movie as The Girls of Summer, it remains mostly a cult 80s oddity. It's definitely an oddity worth stopping and taking a look at though, whether you're a teen movie fan, a lover of 80s girl groups like The Bangles and Bananarama, or just someone like me who wonders what 80s movies might have been like if more women had been given a chance in the director's chair.