Remembrance Day: No Roses on a Sailor's Grave
November 8, 2021

By Go Back

As a movie channel we're obviously in an odd position when it comes to something like Remembrance Day. As living history gets lost to time, movies are undeniably a way we capture it, but they're just as likely to distort a story for coming generations as they are to represent it. That's why we're pleased this year to share director Daniel Oron's No Roses on a Sailor's Grave (2021). This documentary is not only a real veteran's story, but also looks at how other generations can engage and connect with those who served and make a difference in their lives.

No Roses on a Sailor's Grave tells the story of Royal Navy veteran Patrick Thomas, a participant in D-Day, who remains one of the few survivors of his ship's sinking. Patrick's story not only reveals the long-lasting trauma of war but also the importance his memories hold of the events and of the young men lost that day. Patrick's goal is to make sure the world properly remembers those men's sacrifices and that they are not forgotten in the grander tales of this moment which changed history.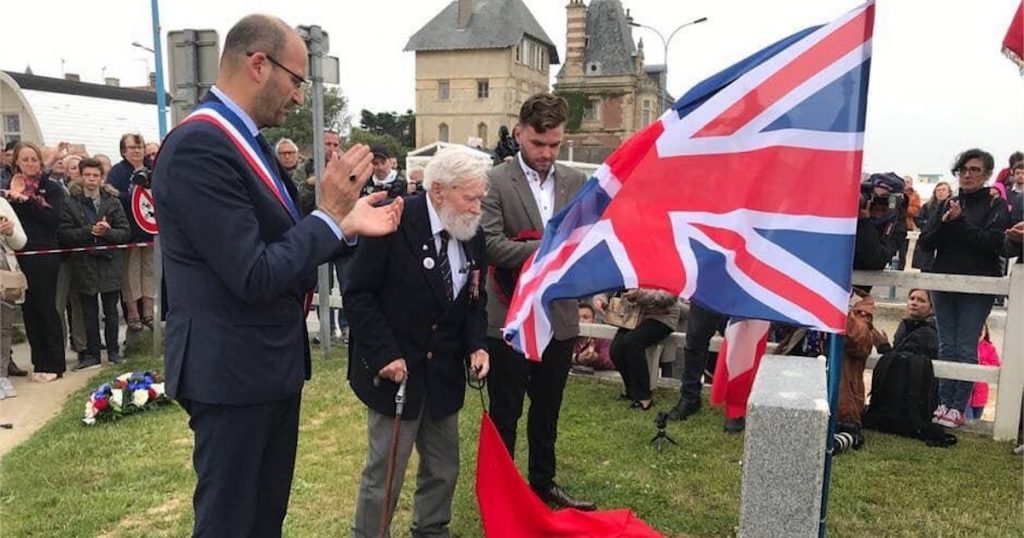 The story begins with the unlikely meeting of Patrick Thomas and archaeologist John Henry Phillips. Upon hearing Patrick's story John realizes his expertise could not only allow him to help Patrick better memorialize his compatriots but may allow him to find the lost wreckage of Patrick's ship. Working together, Patrick and John expose the work left to be done to memorialize and lay to rest those who served in that battle, and the strength that can be found connecting veterans' stories through generations.
No Roses on a Sailor's Grave is both a moving portrait of the sacrifices a generation made for the greater good and a reminder of the good any citizen can do in the act of remembrance. Patrick Thomas is a living example of a veteran who holds the memories of so many and the work of John Henry Phillips and this film is a chance to share in them and understand what's still left to be done to connect our past to the present and ensure those sacrifices aren't needed again.
---