Paper Moon: A look at fatherhood on film
June 14, 2017

By Go Back

Hollywood isn't always kind to fathers. The tension between bad fathers and their children or good fathers and the monsters they've created tends to show up as often as motherly love in movies. One of the best explorations of this dynamic is by one of the most prominent father-daughter duos of the 1970s: Ryan and Tatum O'Neal in 1973's Paper Moon.

In many ways Paper Moon represents the best of Peter Bogdanovich's early films. Shot in stunning black and white thanks to a suggestion from Orson Welles, Paper Moon dynamically recreates the Great Depression and expertly mixes the nostalgic melodrama of his previous hit The Last Picture Show with the more raucous humour of What's Up Doc. The film follows the sleazy conman Moses Pray (Ryan O'Neal) who reluctantly takes on a child Addie (Tatum) who may or may not be his daughter. Through a series of misadventures Addie proves herself to be a capable con artist and Moses starts to feel what it might be like to be a capable father.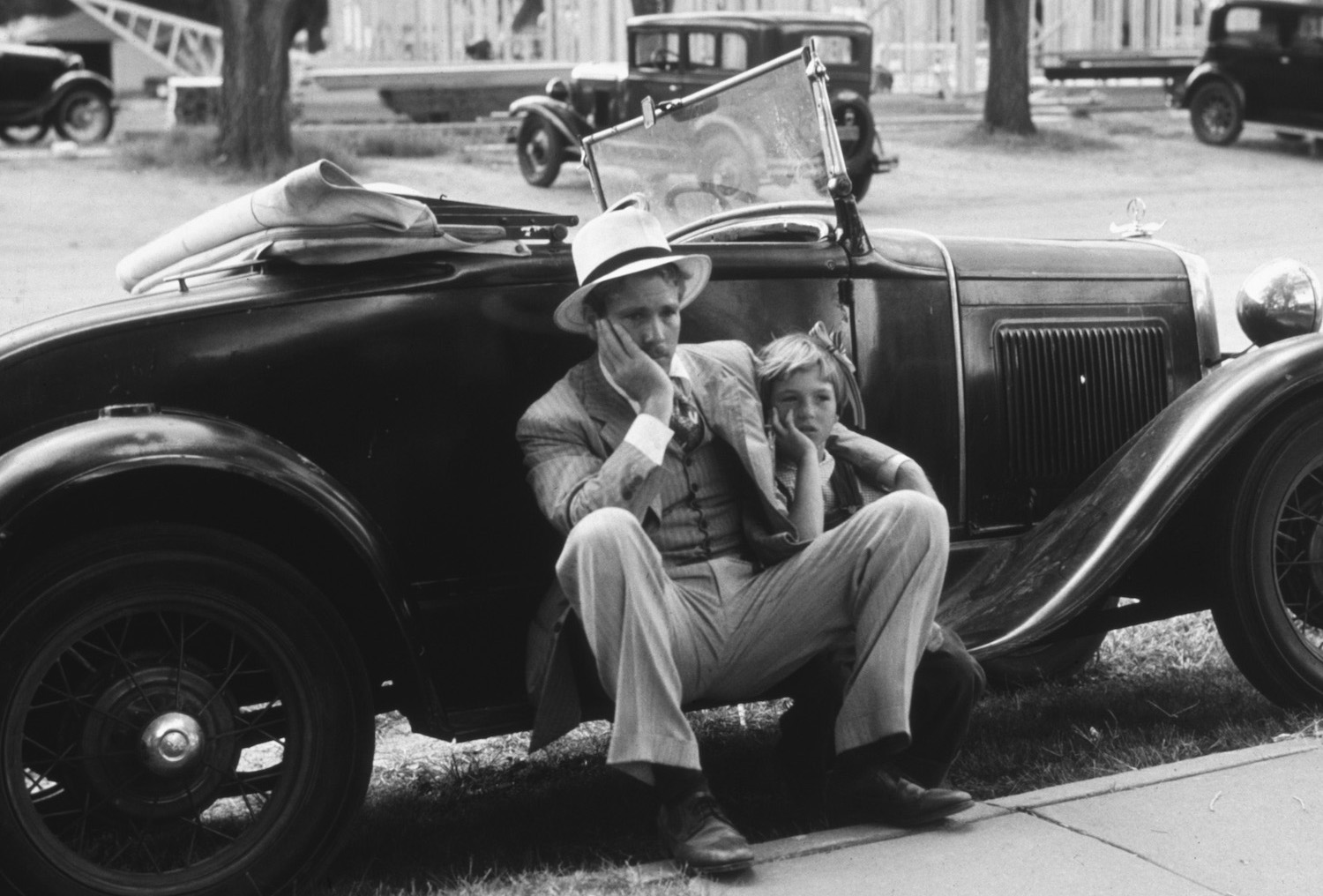 The story always suited a real father-daughter team, and when the book was first being developed into a film by John Huston he'd cast Paul Newman and his daughter Nell Potts. When Newman backed out and the film went to Bogdanovich, he knew his previous star O'Neal was an ideal lead and came readymade with a sarcastic, older-than-her-years daughter in tow. Bogdanovich never thought the film would be a hit, and he never anticipated how much audiences would respond to Tatum's chain smoking, blunt, schemin' tomboy Addie. The role would go on to make Tatum O'Neal both the Supporting Actress winner with the longest runtime on screen, and the youngest actor to win a competitive Oscar to date, beating out fellow child nominee Linda Blair for The Exorcist.
There are rumours around Hollywood that much of Tatum's performance was hand-manipulated by Bogdanovich, or at least the product of numerous takes. Her success afterward though flies in the face of some of these accusations as she held her own post-Oscar in classics like Little Darlings, The Bad News Bears and even re-teamed with her father and Bogdanovich in Nickelodeon. Her performance in Paper Moon, manipulated or not, presented Addie as an antidote to cutesy children who tend to dominate Hollywood, and her androgynous look challenged the traditional gender dynamic of father-daughter relationships, giving girls who didn't conform to social expectations of femininity a chance to see themselves as the star.
On top of all this, Paper Moon might simply be one of the best con man movies put to film. The plot goes against convention by amping up the stakes of numerous small cons rather than having the team pull off one big heist. There's plenty of room for the relationship to breathe, and the story deftly moves from heartwarming to comedic to thrilling. Madeline Kahn's Trixie Delight and her maid Imogene, played by Tatum's charismatic equal P.J. Johnson, also shed a light on the less functional side of the family dynamic. The whole movie has stood the test of time and packs enough nuance to delight on multiple rewatches.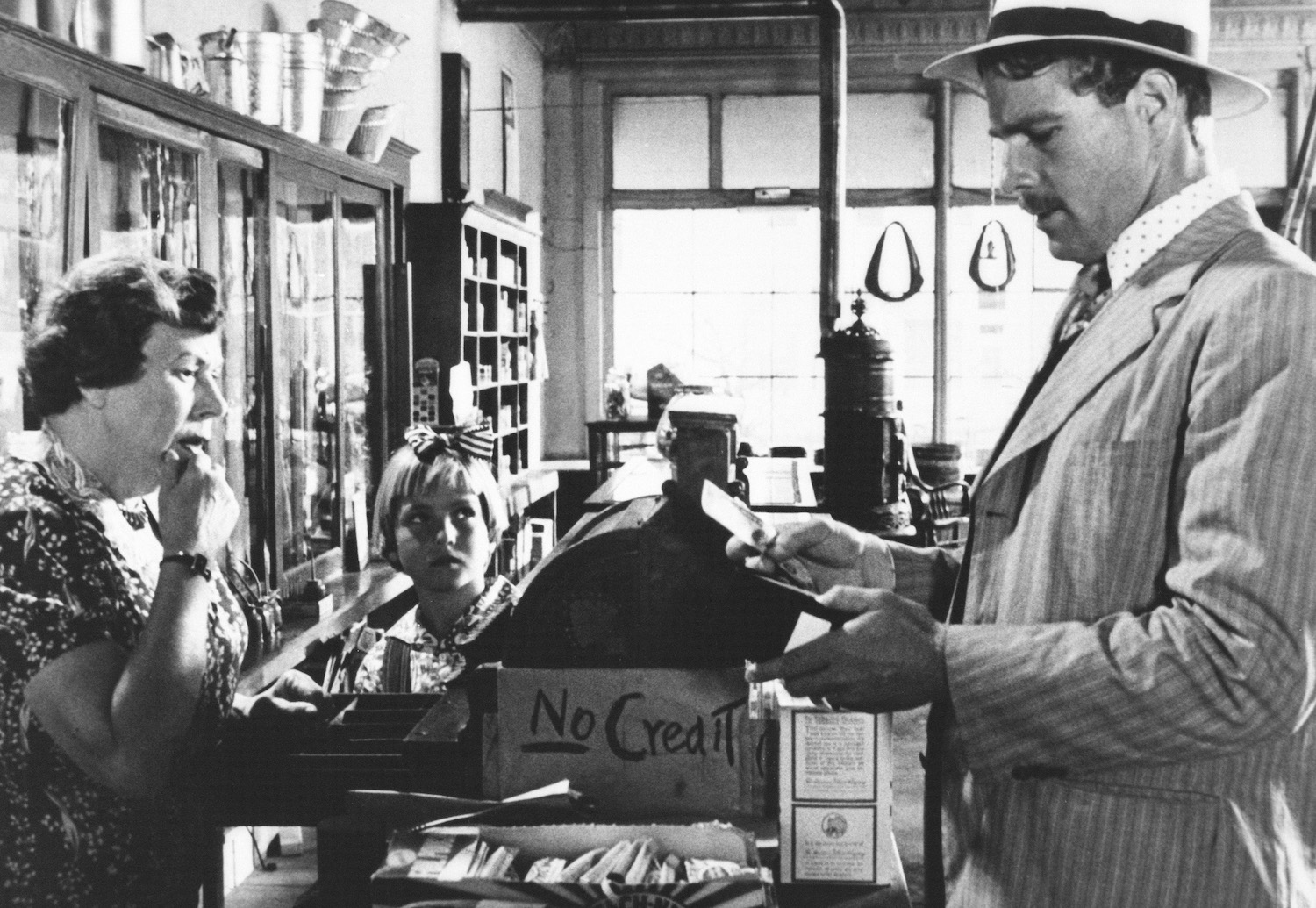 Tatum and Ryan O'Neal are famously estranged these days with each having very different memories of the past. Both actors have had ups and downs in their careers and have had periods of being famously hard to work with. Ryan especially has noted Paper Moon now seems like a significant representation of their strained but often co-dependent relationship where Tatum was forced to grow up a lot faster than she should have. It's hard to know the truth of their relationship (and frankly it's not my business) but it's impossible to watch this film and not feel the family postion that persists no matter how rocky the relationship. Noticing little smiles between father and daughter, moments where they work so well together certainly still mean something to them both and will cut anyone to the core regardless of their relationship with their father.
Being the child of a father is never easy, and being the father of a child is even harder. The outsized role bad dads play in film is a reflection as much of the anxiety of male writers and directors about their own parenting as it is their feelings about their upbringing. This weekend, join us for the best Hollywood has to offer when it comes to the embarrassing, heartwarming, terrifying and hilarious world of being a dad.