Music Driven Movies to Get Your Toes Tapping
September 17, 2021

By Go Back

As the fall approaches and the weather cools, it's important to keep your toes tapping and body moving so we've put together a Music and Movies On Demand collection. Not sure where to find your favourite band or music in a movie? I'm happy to help point you to some classics, hidden gems and brand new premieres we have with soundtracks that slap and performances that'll blow your mind!

Iranian director Manijeh Hekmat deftly mixes music, politics and environmental issues in this look at a three person band just trying to get to their next gig across a flooded countryside. Surreal and unique, yet totally recognizable to anyone who's travelled in a van with a band, this film is guaranteed to be unlike any music movie you've seen before.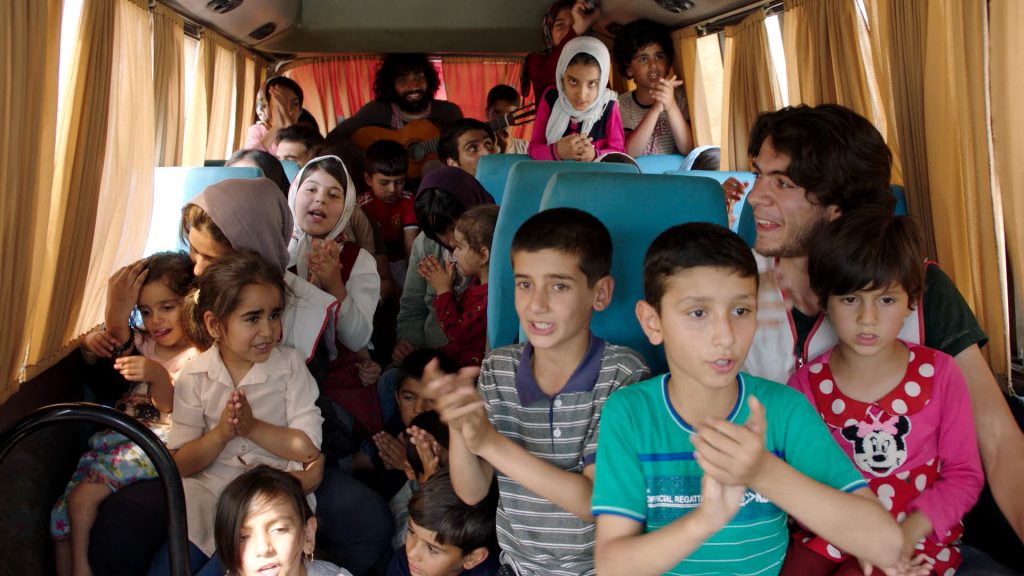 This feature-length 4K concert documentary captures Canadian rock icons Metric as they perform their last live performance of a year-long, sold out world tour. You can dance along to your favourite hits as they rocked Vancouver just like old times.
While following Bob Dylan on his 1965 tour director D. A. Pennebaker not only created one of the most iconic music documentaries of all time, he also revolutionized the rock doc as an art form. As much about Dylan's relationship with fame as his music this was one of the first films to present a musician warts and all and some of its visual trickery went on to inspire music videos for decades to come.
Whit Stillman's third film in his "Doomed-Bourgeois-in-Love series" not only brings his rapier wit to a re-creation of very early 80s New York and its disco scene but provided the kind of unforgettable soundtrack which fed the late-90s disco revival. The film is not only a reminder of some of the hollow excess of the era but also of the fun and excitement all set to hits from Donna Summer, Chic and the O'Jays.
Elvis movies are often remembered as a joke, but his early forays can be quite solid, like this entry from Casablanca director Michael Curtiz. The King plays a troubled youth in the James Dean mould torn between his music talent, supporting his family and the whims of a shady gangster and his moll played by a young Walter Matthau and pre-Morticia Addams Carolyn Jones.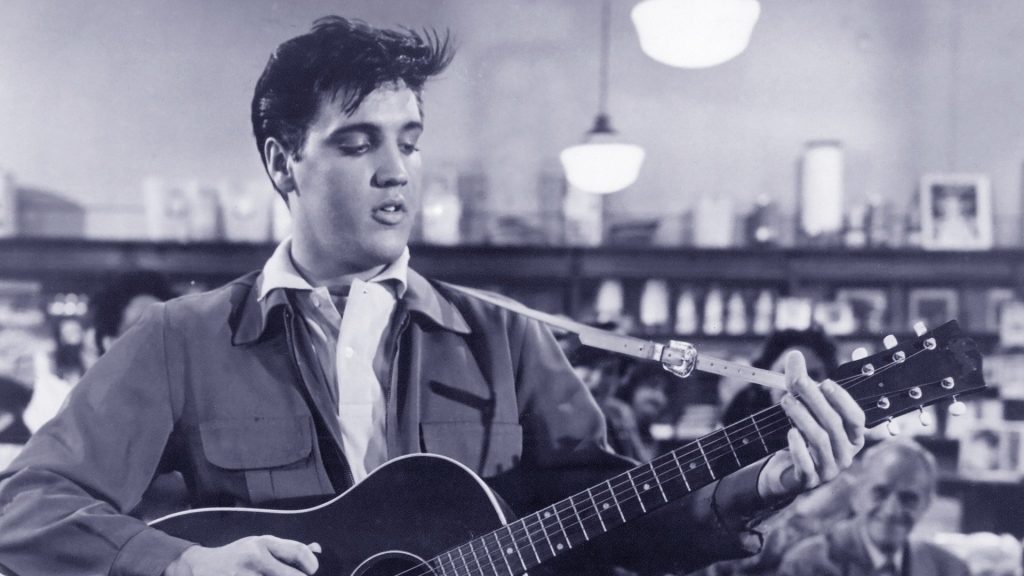 At the turn of the millennium one option on New Years Eve was to ring things in with this pay-per-view performance by The Purple One. Filmed at Paisley Park and featuring his hits, this concert is pure Prince and you can see him at his best, under his own control and sing along as he retires the 20th century once and for all.
Jimi Hendrix's tragic death at a young age means he is mostly appreciated as an artist through films and recordings and this collection of footage is the cornerstone of his legend. Featuring performances from 1967–70 you see Hendrix in his element and hear from musical contemporaries like Mick Jagger, Little Richard and Eric Clapton as they wax poetic on what it was like to perform with such a unique talent.
While there are plenty of indie films about trying to start a band, few offer such fantastic earworms as this Irish coming-of-age charmer from Once and Begin Again writer/director John Carney. Carney turns his talents as a musical director to comedy and the 1980s and produces a film that connects across the Atlantic through young romance and classic music. I dare you to not get 'Drive it Like You Stole It' stuck in your head.
Juice is often overshadowed by the iconic status of its star Tupac Shakur but, while he turns in an amazingly menacing performance, the film is also a wonderful debut for Ernest R. Dickerson who moved from his typical role as cinematographer to write and direct. The film actually predates Tupac's rap fame but its soundtrack still hits hard with classics like 'Uptown Anthem" from Naughty By Nature and "Know the Ledge" by Eric B. & Rakim.
Some of the most influential bands when it comes to movies don't actually exist like the Diane Lane and Laura Dern-led punk outfit in this cult classic. A rare look at young women musicians fighting for a voice in the industry and in society, this film is said to be a big inspiration for the riot grrl movement of the 1990s.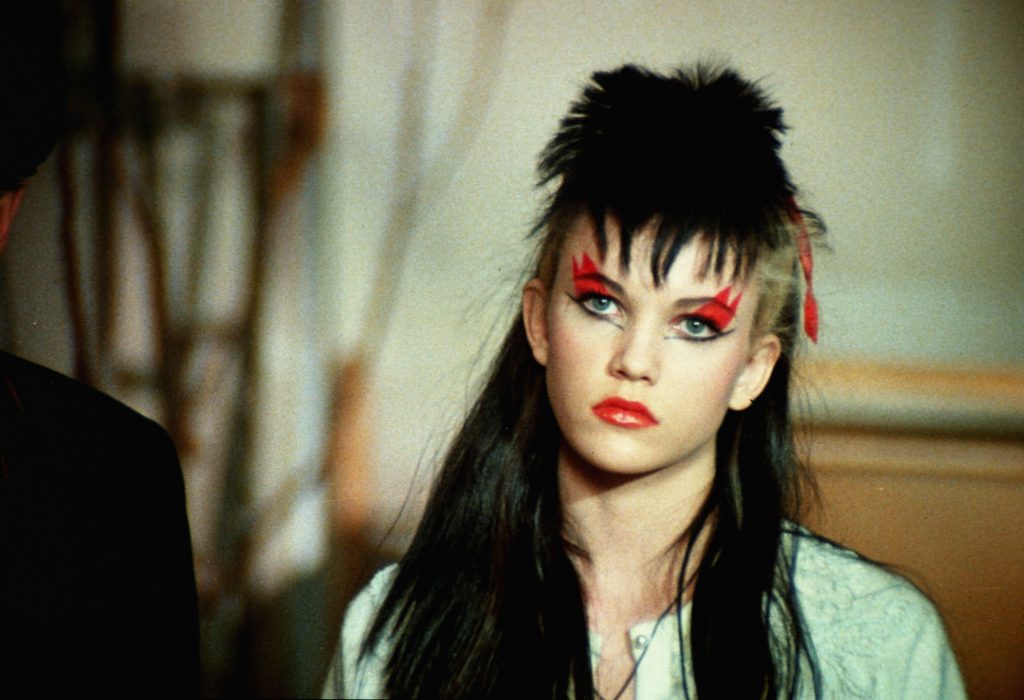 Loosely based on a true story, this film follows a girl group made up of Yorta Yorta Indigenous Australian women travelling to perform for the troops in Vietnam. While North American audiences might mostly be familiar with the songs and co-star Chris O'Dowd this movie connected and became a significant hit in its native Australia winning tons of awards and even its soundtrack reaching #1 on the charts.
Producer Harry Belafonte and Director Stan Lathan (yes, the father of Sanaa) brought the world of early hip hop in New York City to life with this film. While the prototypes of the culture we now know might seem dated, this film was instrumental in spreading the culture of Hip Hop, Breakdancing and Graffiti around the world and was namechecked by rappers throughout the 90s.
Coldplay's A Head Full of Dreams Tour was their seventh time crossing the world and their return to larger venues climaxing in this gig on the 8th leg of the international tour which ended up being the 5th highest grossing tour of all time. The massive Allianz Parque stadium hosted nearly 50,000 fans seeing Coldplay put on the kind of massive show you can only expect from one of the biggest bands in the world.