Mannequin Throws Out the Mold for Love and Loyalty
November 24, 2020

By Go Back

Who doesn't love a good 80s film? There are tons, and many of them have become cult classics, like the 1989 Weekend at Bernie's (which I admittedly saw in theatres), Weird Science in 1985, and so many others. For me, one that stands out is the 1987 Mannequin, directed by Michael Gottlieb and starring Andrew McCarthy and Kim Cattrall. This story of an artist who falls for a living mannequin was right up my alley as a child of the 80s.

Jonathan (Andrew McCarthy) is a sculptor and takes his time with tasks. That attention to detail is needed for fine art, but when you have a job that relies on output, it's a problem. Jonathan loses his position as a mannequin assembler just as he is about to finish his best creation ever, leaving him to find and lose several jobs due to his obsession with perfection. Plus, he can't keep up with his dissatisfied girlfriend, Roxie (Carole Davis).  On a rainy night after a spat with Roxie, Jonathan finds his mannequin in the Prince and Company department store window and is beside himself. The next day, he heads back to see her again and saves the life of the failing department store owner Claire Timkin (Estelle Getty). She shows her gratitude by giving him a job. On his first day, he tracks down his mannequin and befriends the glitzy Hollywood Montrose (Meshach Taylor), the resident window dresser.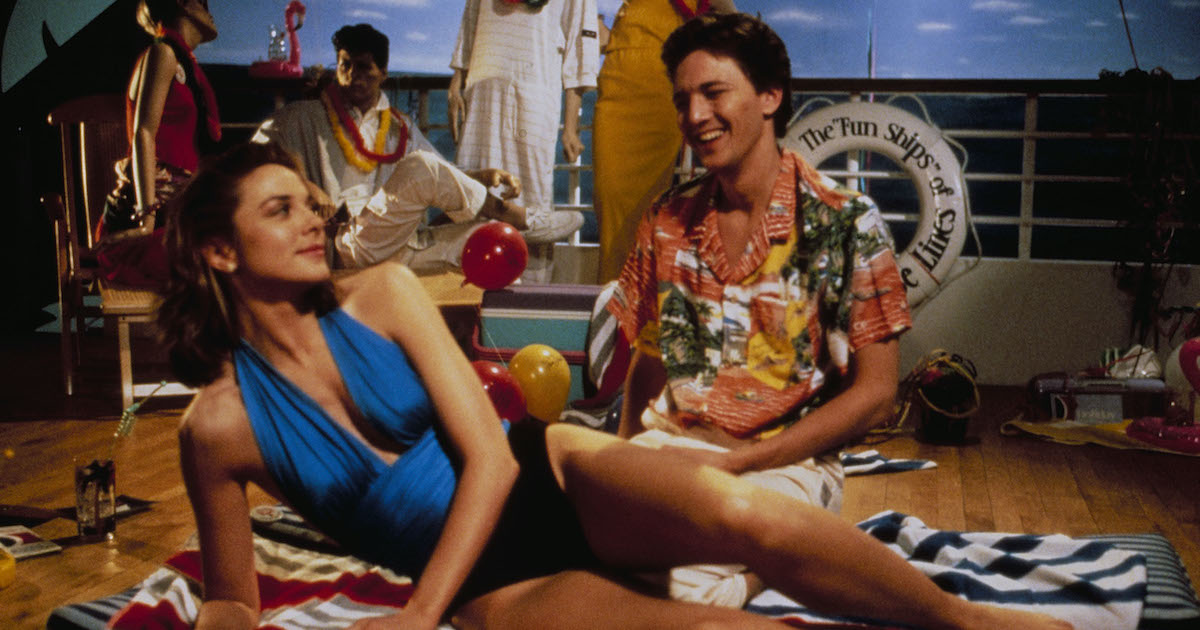 Little does Jonathan know that the dummy he created is far from that. She's a 4000-year-old Egyptian woman, Ema Hesire, or Emmy, who asked the gods to help her escape her imminent marriage to a camel dung seller. She's transported throughout time to experience life to the fullest and ends up in "modern times" as a mannequin who only comes to life when she and Jonathan are alone. Jonathan flirts with Emmy around power tools, has the obligatory 80s outfit montage, and avoids a crusty security guard Felix (G.W. Bailey) and his trusty bulldog Rambo. With Emmy's help, Jonathan and Hollywood create show-stopping windows that draw attention to the struggling store. Jonathan's coworkers think it's strange that he carries a mannequin around the store, but he's causing a stir and rises to a V.P. position with Hollywood's protection.  However, his boss Mr. Richards (James Spader), is scheming with rival store Illustra to sell Prince and Company so he can rise up the ranks with Illustra. Jonathan and Emmy are smitten with each other, and together, the lovebirds work to make the store relevant before its competitors can take over and discover Jonathan's wacky secret.
The story is similar to a 1960 Twilight Zone episode called "After Hours," where a mannequin comes to life and enjoys being human for a month.  Jonathan even wonders if he's in the Twilight Zone when Emmy comes to life. "After Hours" is darker in tone where Mannequin has a wacky 1940s caper vibe. According to Bailey, who played Felix, it's loosely based on the 1948 film One Touch of Venus, where a window dresser named Eddie (Robert Walker) kisses a statue of Venus (Ava Gardner), bringing her to life. When she leaves the store, Eddie is accused of stealing her. Mayhem ensues until Venus is called back to Mount Olympus and Eddie falls for a Venus look alike. The film was based on a Broadway play and made into a television musical in 1955.
All fancy musicals and Twilight Zone nods aside, Mannequin was a slice of the 80s. With brat packers Spader and McCarthy in starring roles, Sex and the City's Cattrall in one of her first leading lady roles, and the Golden Girls' Getty, you're marinating in big shoulder pads, bright colours, and synthesizers galore. There's also an Academy Award nomination for Mannequin too. It got a nod for Best Original Song "Nothing's Gonna Stop Us Now" by Starship (formerly Jefferson Starship), and look out for the film's opening song, "Wildest Dreams" by Belinda Carlisle, lead singer of the Go-Go's.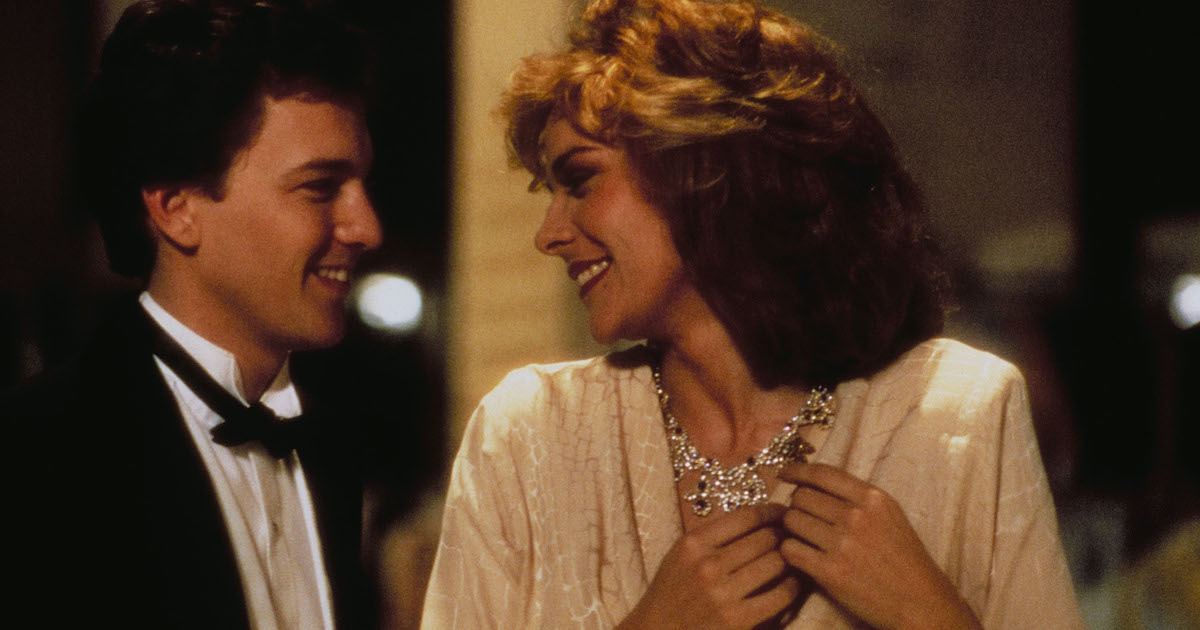 We have to talk about Hollywood for a minute. In the 80s, there were many stereotypes for gay characters, but Hollywood just might be the foreshadowing of the provocative and smart gay best friend Byron in Tammy and the T-Rex (1994). He may be over the top, but here, Hollywood doesn't hide his queerness, and he's friends with a straight white man who is also a misfit. Jonathan is not only friends with Hollywood but walks the walks and reprimands Felix when he makes a homophobic comment. In a subversive way, Mannequin promotes being yourself:  Emmy escapes the doldrums of traditional life in ancient times to find her way and true love, Jonathan is happy to tote a mannequin around on his motorcycle despite the naysayers, and Hollywood dresses as outrageously as he wants and talks about his same-sex relationships without hesitation. I mean, the movie is set in Philadelphia, the city of brotherly love after all, and here, Mannequin teaches that you should be yourself and love all your brothers (and sisters and non-binary folx) equally.
Sadly, some of these key players are no longer with us. Gottlieb died in a motorcycle accident in 2014, Taylor passed from cancer in the same year, and Getty passed in 2008 from a degenerative brain disease. Cattrall, McCarthy, and Spader, who have had a long friendship, are still doing quite well with various projects today. They've all left the legacy of a fun and carefree fantasy film that tugs at the heartstrings and champions individuality and acceptance.
---
Find the next playtimes for Mannequin (1987) on Hollywood Suite