Little Darlings: An (Almost) Forgotten 80s Gem
June 17, 2021

By Go Back

One part of regularly sorting through titles for Hollywood Suite is realizing the unfortunate truth of how many classic films have spent years or decades under the radar in spite of their greatness. Movies sometimes didn't make the leap to DVD/Blu-Ray or even VHS regardless of their artistic or commercial success. Even if their audiences might be eager or interested, they've had no luck. When films shifted to streaming there was another shakeup with many movies having to re-negotiate rights with their studios and distributors and many didn't make the transition from physical to digital media. That's why it's such a delight to bring back a classic that has been missing from circulation. This month we get to do just that with one of the greatest films about female friendship and summer camp: 1980's Little Darlings.

The late 1970s had bred a new batch of teen idols, and it was hard to imagine two young women whose careers earned more praise in Hollywood than Tatum O'Neal and Kristy McNichol. Both actresses had garnered massive critical successes at the start of their careers when O'Neal won an Oscar at the record breaking age of 10 for Paper Moon and McNichol won an Emmy award for her role in Family at 14.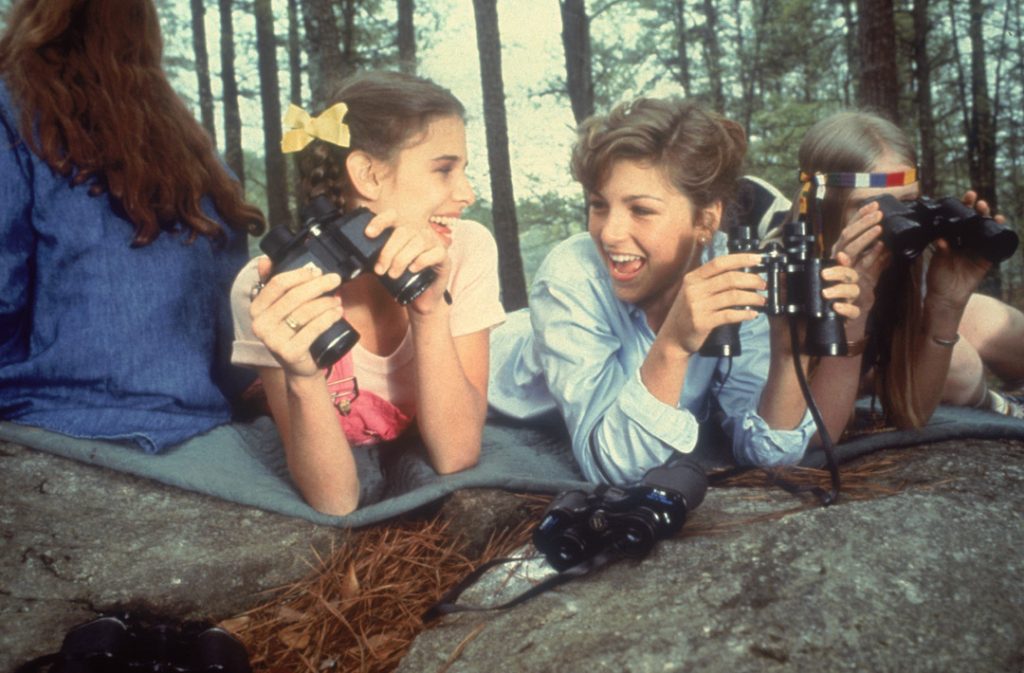 Hollywood has never been great at creating roles of substance for women, and you can double that for young women. So, while O'Neal had some hits like National Velvet and The Bad News Bears and McNichol would get noms for Only When I Laugh and appear in hits like The End, neither actress seemed to get roles to match their profile in the public eye or on talk shows. The x-factor Hollywood was overlooking was, not surprisingly, women writers.
The screenplay for Little Darlings comes from Dalene Young and Kimi Peck and finds an incredible amount of truth and nuance in circumstances other teen films easily botch. The movie follows two girls who are reluctantly sent to summer camp and who immediately clash. When it's revealed they are both the only virgins in their cabin, the rest of the girls decide to bet on who will be the first to lose theirs this summer. Though that sounds like a typical 80s sex comedy, what the crass 'high concept' hides is surprising realism, heart and authenticity throughout. It also hides that its core idea might be just as unrealistic as it seems. All in all, it was the perfect script to let O'Neal and McNichol flex their acting chops while still connecting to the wider box office audience.
For the time, the film casts Tatum O'Neal and Kristy McNichol against type with O'Neal playing Ferris – the depressed rich girl – and McNichol as Angel – the tough as nails girl from the streets. Even though they come to blows early on, a big part of the charm of the film is that even though the girls are in competition, they very quickly begin enjoying themselves and relating to each other. The film is at its most charming when it's just about young women hanging out and goofing off which is so rarely seen on film and also captures a lot of the joy of the summer camp experience.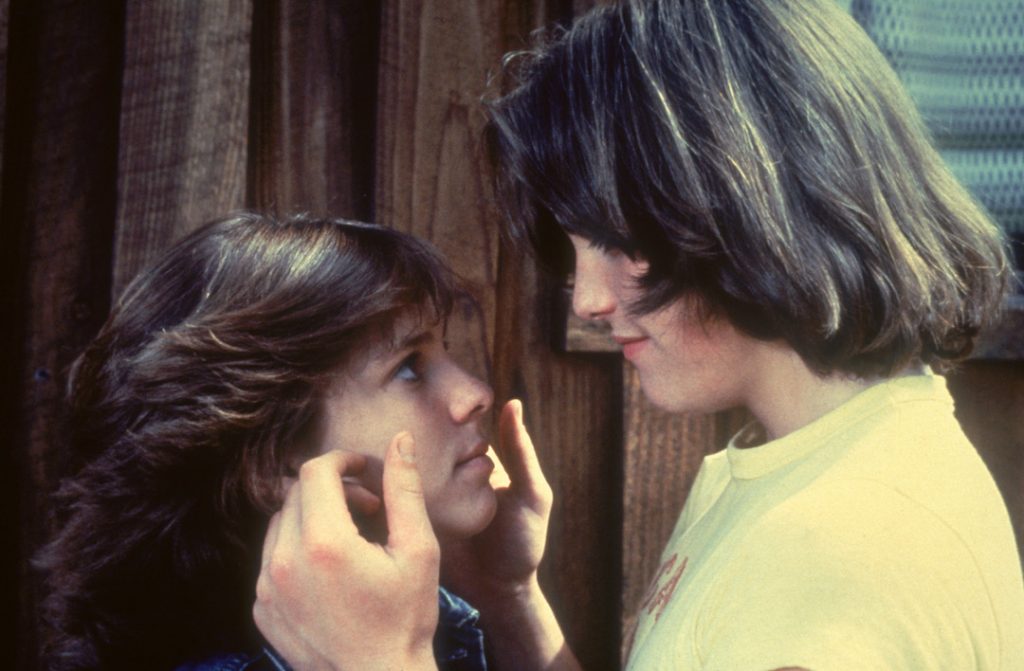 Both O'Neal and McNichol also have high profile actors as their potential suitors with Armand Assante playing a slightly too familiar swim coach and Matt Dillon in one of his earliest roles as a himbo from the boys' camp across the lake. Once again, a typical 80s sex comedy might take the idea of an older man or hot stud and play them differently, but this film takes so much care with its subtlety. The ideas of teen sex, the realism of their attempts and the emotion surrounding virginity take the plot where you might not expect and frequently chooses the uncomfortable reality of a situation over the easy Hollywood out. In the end, the whole film is doing something altogether unexpected and frequently unseen in movies and it lives up to being one of the best forgotten teen films of the 1980s.
The film wasn't a massive critical success, but it made it up with a big box office take, landing in the top 20 of the year. Still, like many films that fell out of circulation, Little Darlings suffered a time in the woods due to its amazing soundtrack. With music by artists like Blondie, Rickie Lee Jones, Supertramp, and The Cars, licensing immediately became an issue and even the second round of VHS releases were altered to remove some songs. The film never made it to DVD or Blu-Ray and only recently has become available again digitally. It's high time it becomes part of the conversation when it comes to great commercial films of the 1980s.
Whether you want to see this movie again, love summer camp or just want to find a new hidden gem Little Darlings won't disappoint. It's a wonderful showcase for Tatum O'Neal and Kristy McNichol at the peak of their fame and skill, and a reminder that realistic young women's stories should be shown up on the big screen more often.
---