Jumanji: Lions and spiders and scares, oh my!
December 6, 2017

By Go Back

There's plenty of buzz around the big Christmas release of Jumanji: Welcome To The Jungle, but with the original over 20 years old, some of you may need a walk down memory lane to recall what captured family audiences in the first place.

I never want to date myself, but let's just say Jumanji hit me at very much the right time and it's easy to remember the appeal. First, obviously was Robin Williams. The late, great comedian and actor had a multifaceted career that appealed to all demographics, but in the mid-90s he was the king of family films. After the string of Hook (1991), Aladdin (1992) and Mrs. Doubtfire (1993), and with Jim Carrey still just emerging as a kid-friendly talent, Robin Williams was absolutely the #1 comedic draw for young adults. In Jumanji, Williams drew from the deep well of unhinged comedy and pathos he perfected in movies like The Fisher King.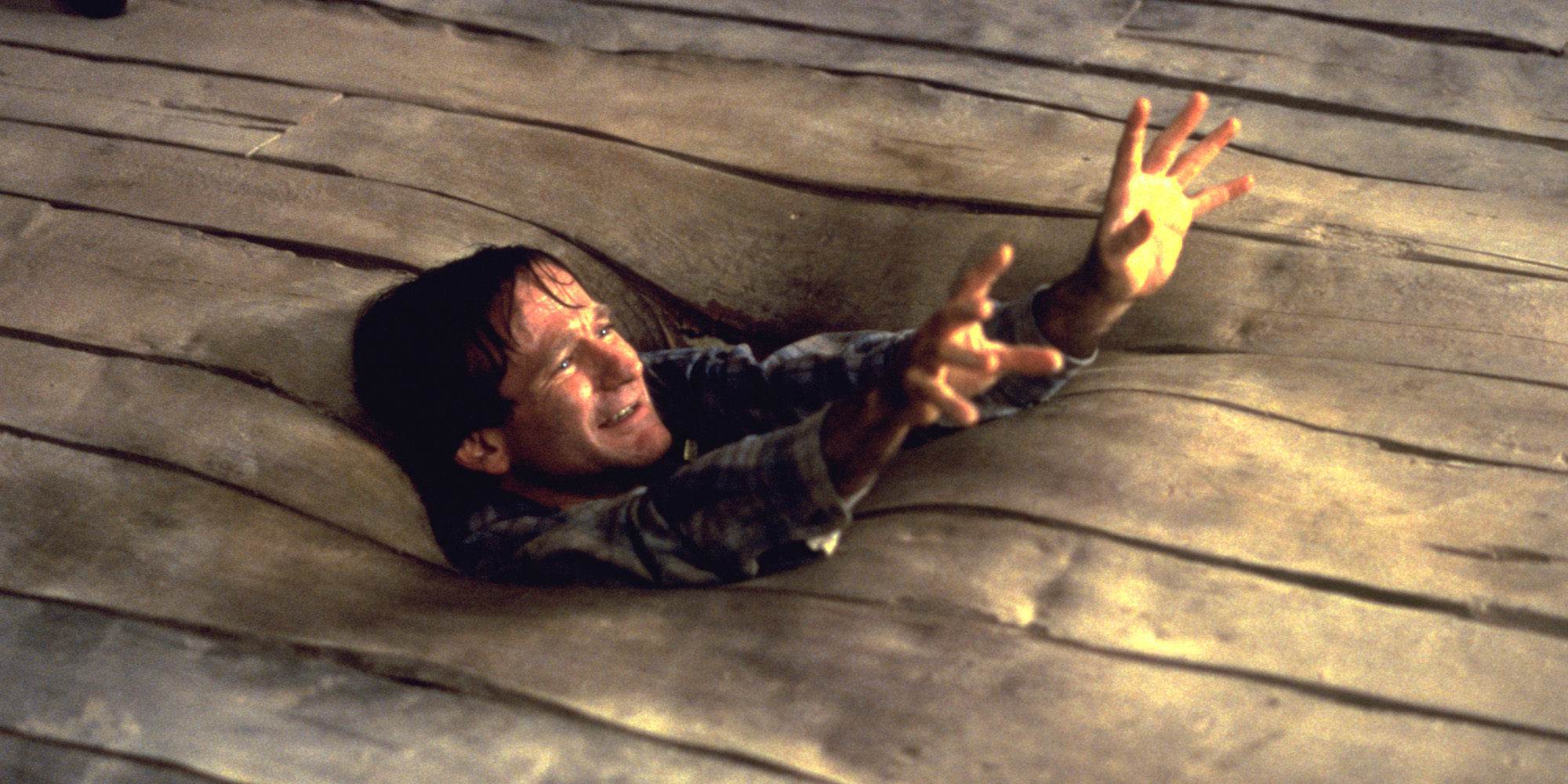 On top of that, as a special effects nut, it's easy to remember the trailer being pretty mind-blowing. Director Joe Johnston might not be a household name, but his place in the world of special effects is secure. Johnston began his career answering an ad for artists placed by George Lucas, making him one of the first employees of Industrial Light & Magic, Lucas's F/X house established for the Star Wars series. Johnston himself is responsible for many of the final character designs and ships in the original trilogy, as well as art direction, production design and animation on other ILM projects. He's someone who pushed F/X boundaries and Jumanji does just that. Admittedly, some of the photorealistic CGI effects from ILM are less impressive 20 years later, but the movie also came from an era when those were married with massive, astonishing practical effects by Stan Winston's Amalgamated Dynamics INC. Working together, the majority of sequences stand the test of time.
Of course, Joe Johnston is known for more than his special effects, and, as someone who followed in the footsteps of George Lucas and Steven Spielberg before him, he does a great job continuing their legacy of boundary-pushing family entertainment. His previous movies Honey, I Shrunk The Kids and The Rocketeer follow in a tradition of family movies that thrill and Jumanji is no different. You might be surprised to learn in its day Jumanji was reviled by many critics, including Roger Ebert, for its scariness and dark tone.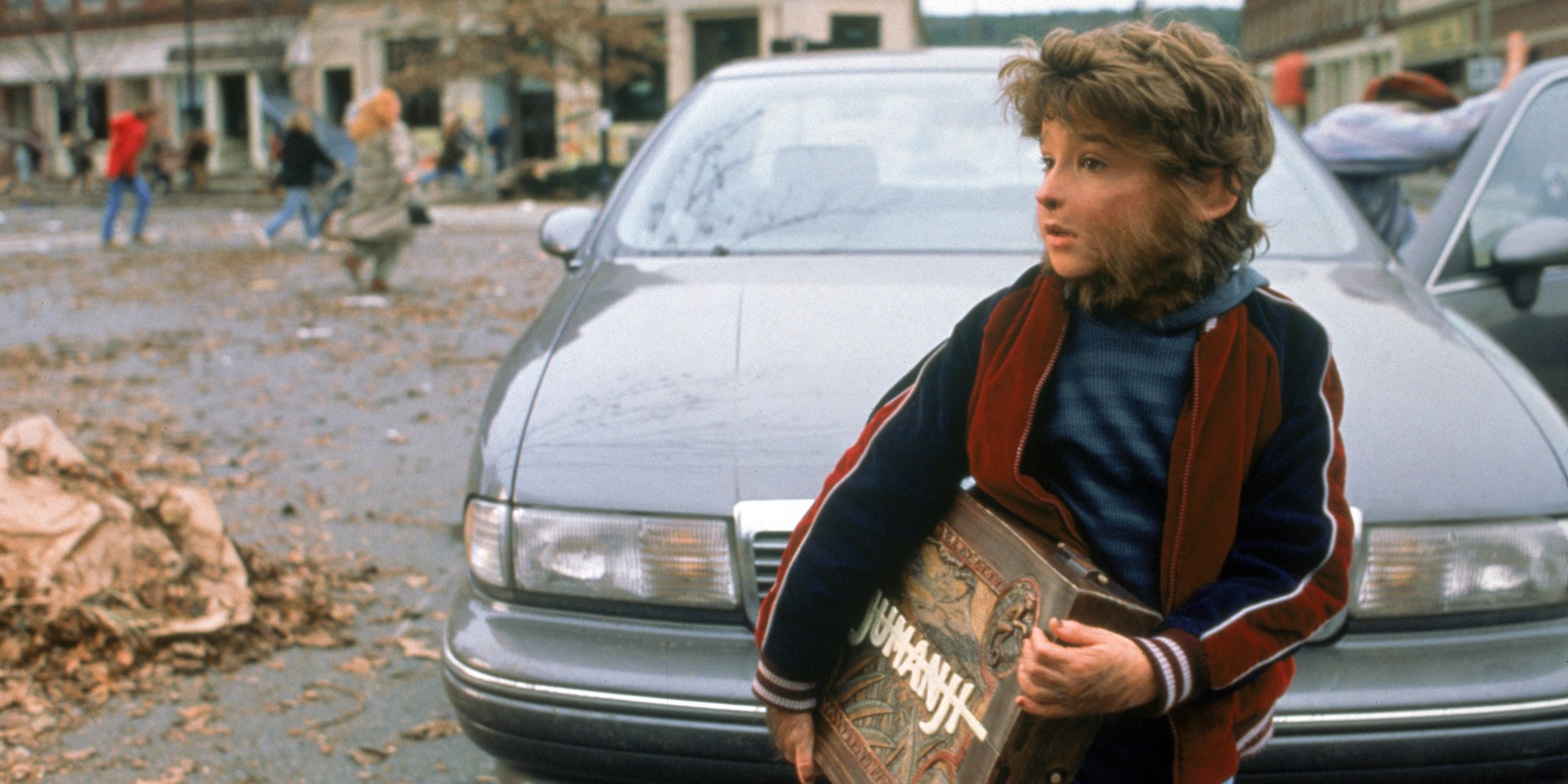 What Johnston and filmmakers like Spielberg, Lucas and Joe Dante before him know though, is that if you tread the fine line between scares and family fare you may strike gold. Just because an audience is younger, doesn't mean they don't want to be thrilled and excited just like adults. The palpable feeling of danger is unique to Jumanji, and the fantastic creatures burn even deeper into your mind knowing their very real threat. Jumanji is a family film dealing with adult themes and adult danger and I remember enjoying the film and riding its rollercoaster of scares being a real badge of honor among kids on the playground.
As the December 20th release date of Jumanji: Welcome To The Jungle draws near, whether you're someone who fit the demo perfectly for the first one, or just have a 30-something in your life, revisit the original film and how it impacted a generation. But before you go check out this vignette from the next installment and see if you don't still hear those jungle drums calling you to play one more time!