PLEASE NOTE: The Android HSGO app is currently down due to technical issues. We are working to restore the Android app as soon as possible. We apologize for the inconvenience. As an alternative, you may want to try the web version of HSGO at hsgo.ca or your TV service provider's mobile app.
Enjoy unlimited access to the movies that shaped the 70s, 80s, 90s and 2000s whenever and wherever you want on your smartphone and tablet with the Hollywood Suite GO app or on your computer at HSGO.ca! Reconnect with a favourite film, or discover a new one—there's always something to watch.
Hollywood Suite GO features a customizable watchlist and notification options that keep you informed about new movies and collections. And the best part is it's included with your Hollywood Suite subscription!
Hollywood Suite GO is currently available on Access Cable, Cogeco Cable Canada, Coast Cable, Delta Cable, Eastlink, NorthwesTel, Rogers Cable, MTS, SaskTel, Shaw Cable, Shaw Direct, Tbaytel, TELUS Optik TV, and VMedia. Bell Satellite TV and Bell Fibe TV subscribers can access all the content available on the Hollywood Suite GO app with the Bell Mobile TV app and the Bell Fibe TV app.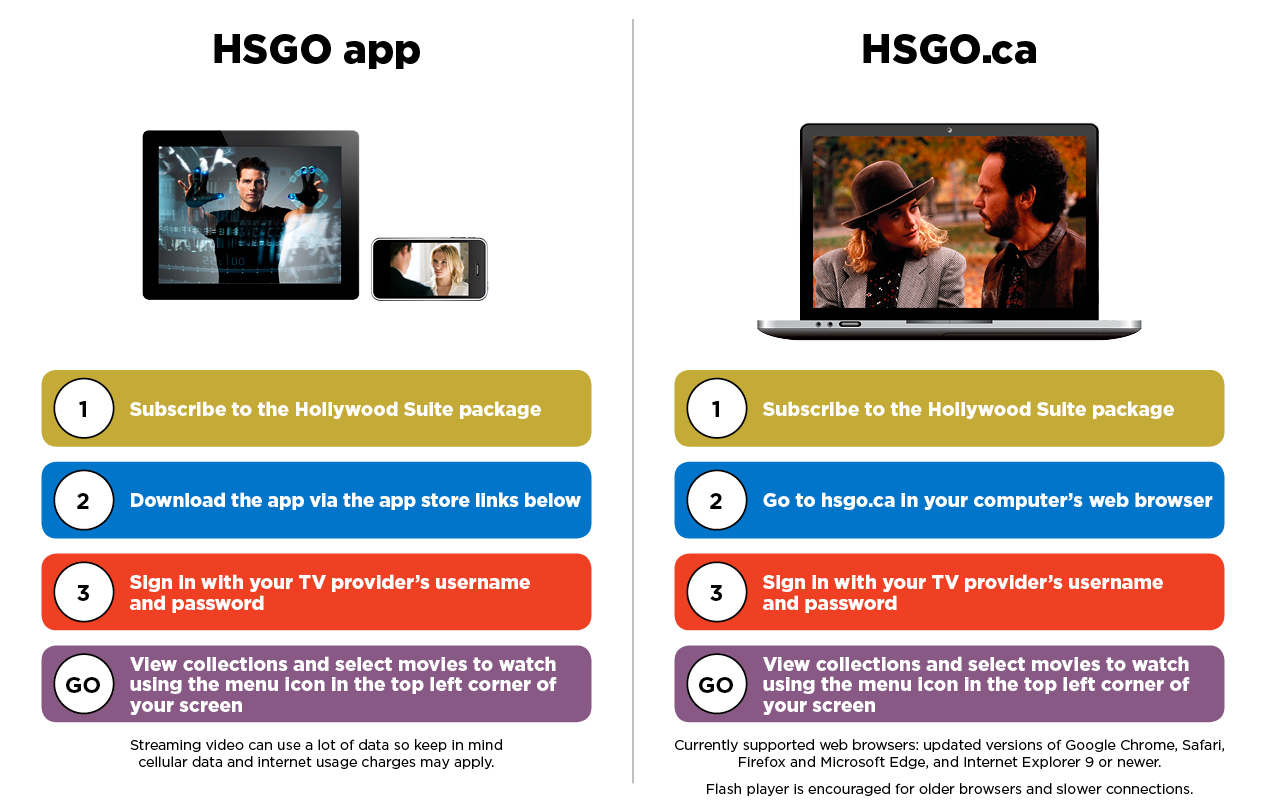 Questions? See the Hollywood Suite GO FAQ here.
This month's Hollywood Suite GO highlights