Enjoy unlimited access to the movies that shaped the 70s, 80s, 90s and 2000s whenever and wherever you want on your smartphone and tablet with the Hollywood Suite GO app, on your computer at HSGO.ca, Roku, Apple TV, Android TV, Chromecast, and more to come! Reconnect with a favourite film, or discover a new one—there's always something to watch.
Hollywood Suite GO features a customizable watchlist, with over 100 films available every month free with your subscription. For those considering a Hollywood Suite subscription, there's a new free preview playlist featuring insightful videos about your favourite films and filmmakers and Hollywood Suite's original documentary miniseries A Year In Film.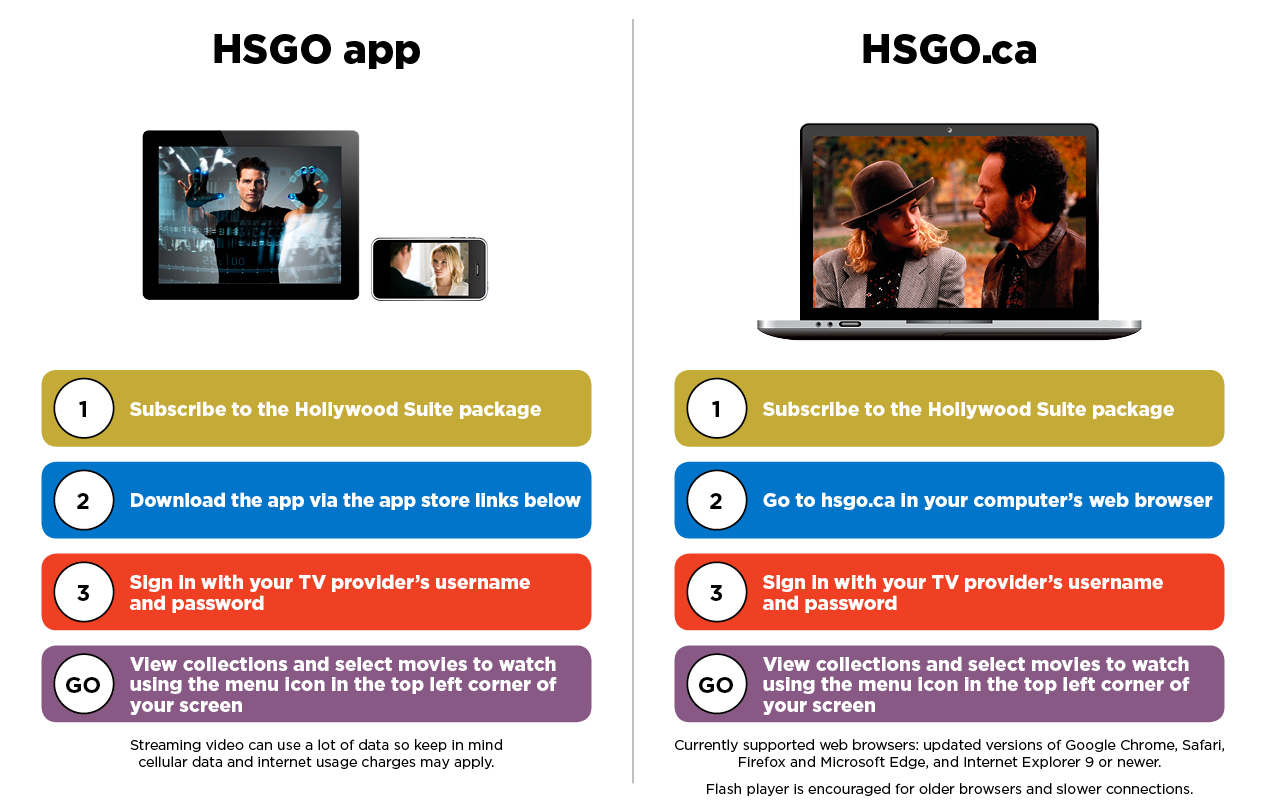 Questions? See the Hollywood Suite GO FAQ here.
This month's Hollywood Suite GO highlights
The HSGO app is produced with the support of the Canadian Media Fund.