Gangsters, Rock 'n' Roll, Drugs & Free Love: Performance at 50
September 28, 2021

By Go Back

"You'll look funny when you're fifty."

When American studio Warner Bros greenlit Performance, it was under the misguided belief they were funding The Rolling Stones version of A Hard Day's Night, with the accompanying pièce de résistance – an album from the biggest rock star on the planet, Mick Jagger. It was 1968 and times were simpler. Instead Warner Bros executives were given a hallucinogenic tale of mushrooms, sex, violence, identities in crisis, and to top it all off their supposed star, Mick Jagger, failed to appear until nearly an hour into the film and only sang one song on the groundbreaking soundtrack. Here's the story of the cult hit they received instead.

Performance tells the story of Chas (James Fox), a closeted gangster and diligent enforcer who, after murdering an ex-boyfriend and rival, must go into hiding until he can slip out of England. A Notting Hill townhouse owned by Turner (Mick Jagger), a burnt out rock star appears to be his ideal short-term hideaway. That is until Chas allows Turner's ménage à trois to mess with his identity even further.

Universally vilified upon release by its own studio and critics alike, Performance has undergone a reappraisal of late. In the fifteen-part TV series The Story of Film: An Odyssey, Mark Cousins would describe Performance as "…not only the greatest seventies film about identity, if any movie in the whole Story of Film should be compulsory viewing for filmmakers, maybe this is it." This reexamination is well overdue, as the film's influence can be seen in the work of directors such as Martin Scorcese, Guy Ritchie, Jonathan Glazer and Quentin Tarantino.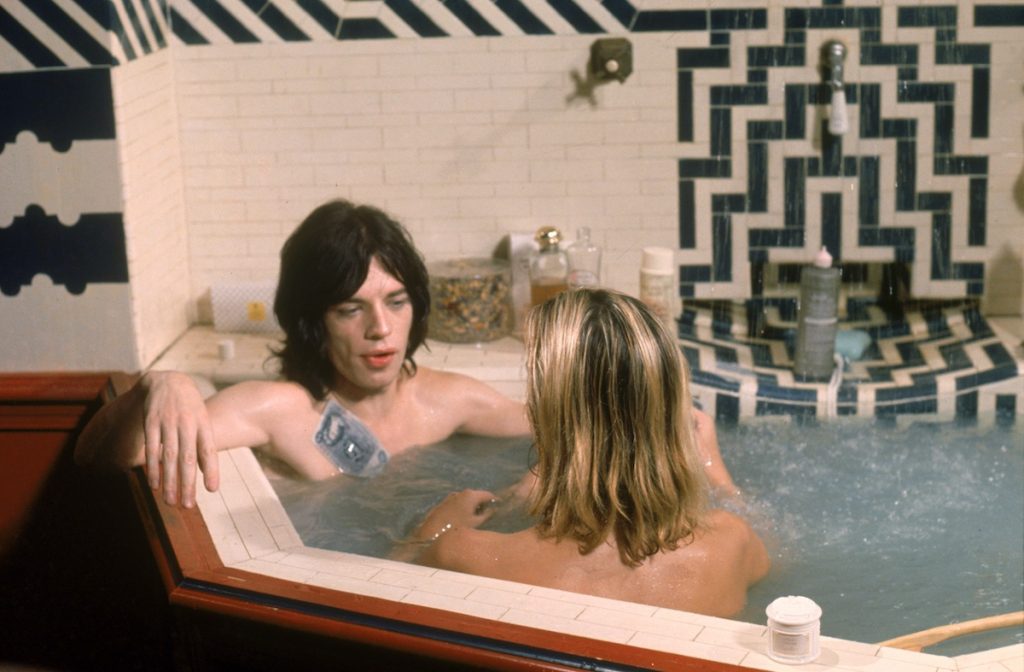 Chances are if you're a film fan, you've been acquainted with the late, great Nicolas Roeg, who would wrap filming on Performance to go make Walkabout in the Australian outback, and follow it up with classics like Don't Look Now and The Man Who Fell To Earth. Roeg was already an established cinematographer before turning to directing, working 2nd Unit on Lawrence of Arabia and photographing François Truffaut's Fahrenheit 451. Roeg's brilliant camerawork and majestically lit cinematography play a large part in Performance's richness and enduring power. Co-directors were a rarity in the sixties, but Roeg's expertise with the practical side of filmmaking and Donald Cammell's vast knowledge of cinema combined two great forces in perfect harmony. While the bright, handsome, charismatic writer and co-director, Donald Cammell, a talented painter, would see his co-director become one of the great filmmakers, his own career floundered in Hollywood. After completing three more films in the decades following Performance, in relative obscurity aged 62 he would put a bullet in his head.
The origins of Donald Cammell's script germinated as a film for Marlon Brando, who's curiosity piqued at playing a homosexual gangster, or an American Ronnie Kray figure. This film would star Jagger opposite Brando, where the glamour and menace of London's underworld could parallel the rock world of The Rolling Stones. Brando eventually abandoned the project, leaving room for Cammell's friend James Fox to rework the Kray character into London gangster, Chas. Fox was already an established actor, but when the posh Fox was given the task of embodying the vicious East Ender, he threw himself head first into the role – a choice that would have resounding consequences.
Behind the scenes the production mirrored the film's dual nature. The cast and crew were made up of two distinct camps, influenced by two distinct directors – the "straights", who were older, seasoned film personnel and technicians, and the opposing camp made up of those who partook in drugs – "the cool group." Sex and drug use were commonplace on set, and this highly charged atmosphere created a corruptive vortex that ensnared actor James Fox enough that following filming, he would undergo a Christian conversion and leave the industry for 10 years.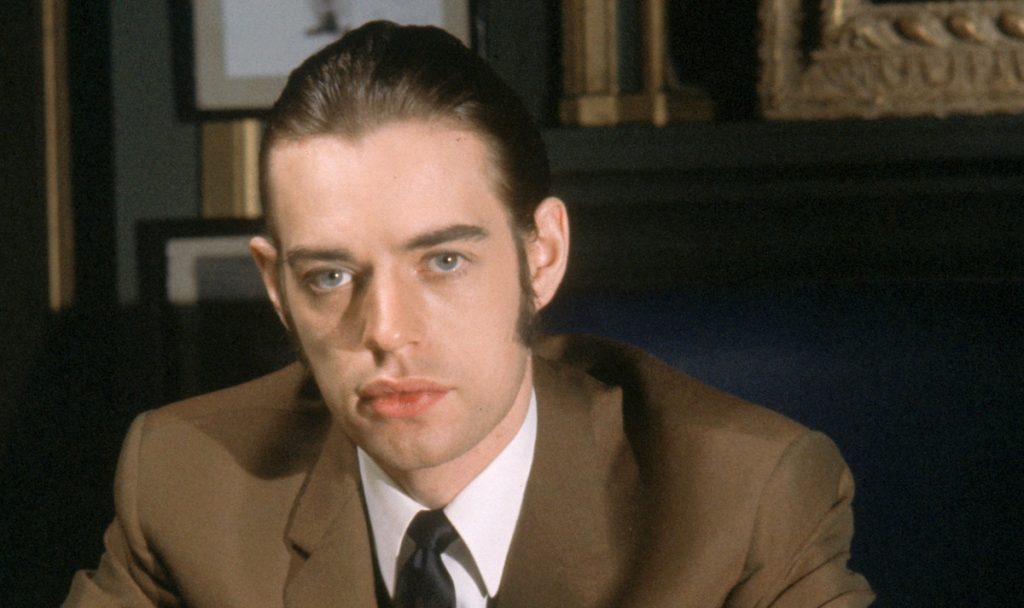 In September of 1968 when Mick Jagger entered the location shoot of Performance, aged 25, he was by then 'a man of wealth and taste.' Taking his acting debut seriously in the tailor-made role, Jagger worked closely with Cammell, adding input on the script, dying his hair black and working to embody the intellectual posture of a man he deemed "very ridiculous." Rounding out the main cast was German model Anita Pallenberg, fresh off her supporting role in Roger Vadim's Barbarella. Pallenberg was well versed within The Stones circle, dating Brian Jones and later Keith Richards (who was rumoured to sulk outside the Notting Hill set while love scenes between Jagger and Pallenberg were being filmed). It's important to note Pallenberg's vital role in fleshing out the "bohemian atmosphere" portion of the film. The quadrilingual actress worked closely with Cammell on the later half of the script in an uncredited role.
While the finished soundtrack was not what the studio expected, they instead received something inventive and original. The groundbreaking soundtrack was composed by Jack Nitzsche, who had worked with The Stones on the arrangement for 'You Can't Always Get What You Want.' Nitzsche was an arranger and pianist who also served as composer for Phil Spector's 'Wall of Sound' and had worked with artists like Ike and Tina Turner, Sonny and Cher, and Neil Young. Nitzsche's soundtrack has been described as the first real rock 'n' roll score. Musicians like Ry Cooder and Randy Newman lent their personal touch to Nitzsche's experimental sounds, which included innovative use of the Moog synthesizer. The most famous song is Jagger's 'Memo From Turner' – used in Turner's alter ego sequence during the film's climax. But in my opinion, the song used most effectively in the film is (potentially the first hip-hop song used in any film!) The Last Poets song "Wake Up." The eclectic soundtrack lends to the hypnotic visuals like no other film has since.
I admit "Jagger's Sadist Movie" (as a news publication once deemed it) isn't for everybody. But for film and music lovers, cultural historians, and appreciators of weird art, they will surely find that something special was captured within the frames of Performance. Turning this film on is a trip through an S&M version of A Hard Day's Night, a lesson in madness and sanity, fantasy and reality. Vice. And versa.
Special thank you to Jay Glennie and his incredibly in depth 50th Anniversary book on Performance.
---