Camille Claudel: 19th century rebel artist
February 7, 2018

By Go Back

Bruno Nuttyen's 1988 biopic Camille Claudel, starring Isabelle Adjani and Gérard Depardieu, premieres this month on Hollywood Suite. Watch it all month long on Hollywood Suite On Demand and Hollywood Suite GO!

Long relegated to a footnote (or if generous, a short precis) in the biography of master sculptor Auguste Rodin, Camille Claudel was the leading woman artist of Paris's Belle Époque. A Bohemian before that was a thing, Claudel was a revolutionary sculptress, who transgressed the boundaries of prescribed gender roles. At a time when women were not allowed to enrol in arts school, or exhibit at major expositions and salons, Claudel became a groundbreaking artist – something for which she was severely punished. A student and mistress of Auguste Rodin, her reputation for nearly a century was obscured by the more famous artist, until rather recently, when art historians, curators and gallerists began to delve into her oeuvre, as well as her complex psyche. This process revealed an artistry that, according to some, surpassed that of Rodin's, and led to the 1988 French-produced biopic Camille Claudel. Co-produced and starring acclaimed French actress Isabelle Adjani, as well as French figurehead Gérard Depardieu (as Rodin), Camille Claudel was and still is one of the most intensely wrought depictions of a working female artist. Disturbing yet elegant, brooding, yet at times whimsical, the film – directed by Bruno Nuttyen – is, much like its subject, complex and enigmatic. Its portrayal of madness and obsession applied to visual arts makes it less "picturesque" than most artist biopics, yet that realism and ugliness enhances its authenticity.

Based on a biography of the artist penned in 1988 by Claudel's great-grandniece Reine-Marie Paris, Camille Claudel made exceptional use of its Paris setting. Shot on location, Nuttyen recreated the look and feel of Paris circa 1880 – the halls in which Rodin and Claudel exhibited are expertly recreated, as is Rodin's gargantuan studio.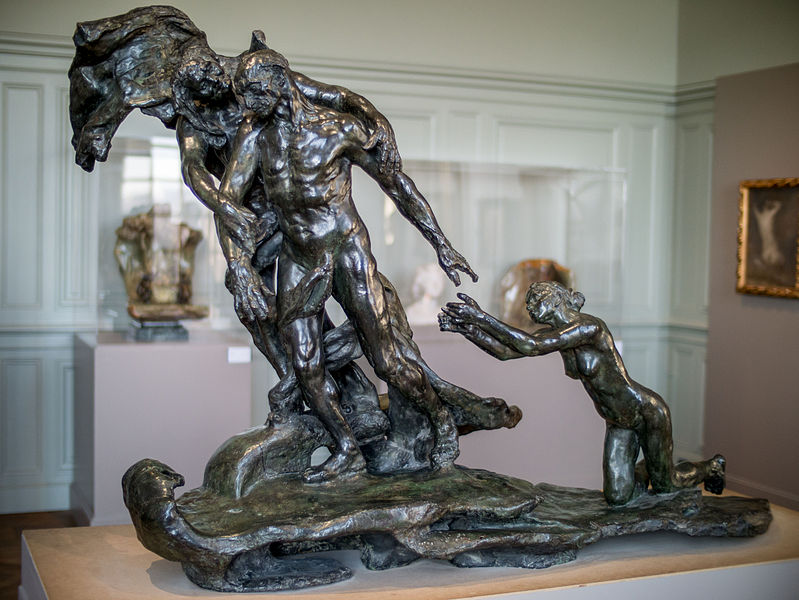 Claudel was born in Northern France's Fère-en-Tardenois in 1864. The daughter of farmers, she was the eldest of three children. At the age of fifteen, Claudel moved with her family from the countryside of France to the Montparnasse district of Paris. Already a gifted graphic artist, there in the centre of a Europe's artistic scene, Claudel would enrol in one of the only art schools to instruct women. Focusing her talents on sculpture, she was soon in contact with the up-and-coming genius Rodin, who took over instruction in the school from his colleague. Soon, she was hired as one of his many assistants. Claudel's adept skills at sculpting lifelike hands and feet were quickly noticed by Rodin and her talents were utilized is some of his most prominent commissions, including major components of his famed Gates of Hell (initiated in 1880 and worked on for thirty plus years until Rodin died in 1917).
Soon, Claudel at the age of twenty was under the tutelage of Rodin, who furthered her studies in sculpture and quickly recognized her ability to render an uncanny realism with clay. She was his mistress for nearly a decade – Rodin refused to leave his wife and Claudel ended the relationship after an abortion in 1892. In that time, the immensity of her talents was fully revealed. Her bust of Rodin was considered by the artist himself – a flagrant self-promoter, yet with obvious sincerity – one of the most masterful renderings he'd laid eyes on. The famed journalist and art critic Octave Mirbeau described Claudel as "a revolt against nature: a woman genius." But while her star was on the rise, the limits of what a female artist could achieve at the end of the nineteenth century and beginning of the twentieth led to her downfall. While it was permissible, if not encouraged, for Rodin to sculpt sexual imagery inspired by mythology, Claudel, who instilled her work with explicit sexuality was considered a scandal. So much so, she was forbidden from exhibiting at the major salons. If Rodin's style was graceful, then Claudel's was virulent and virile, or put simply, more seemingly masculine than her former master. Even when not portraying a physical embrace or nudity in stone, the violence and fury she instilled in her sculptures, of an old beggar woman, of children, of people in apparent existential agony was remarkable. Nuttyen's biopic's greatest achievement is in bringing Claudel's remarkable work to life – lighting the sculptures as though they are their own characters, which in truth they are.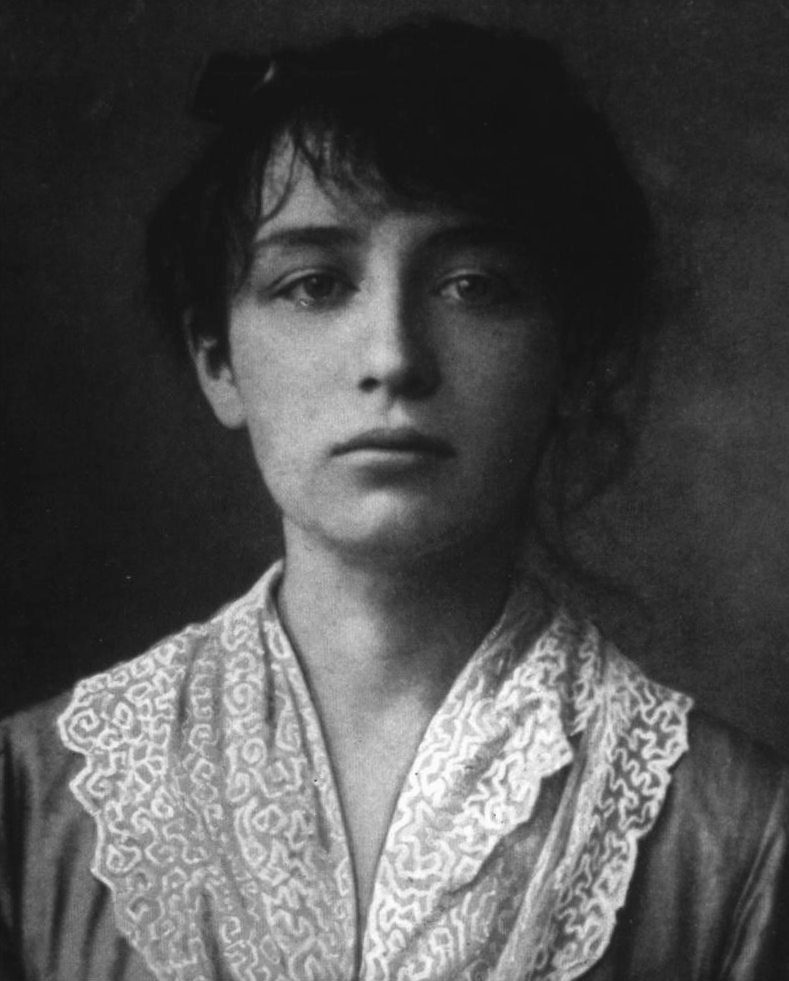 Having broken from Rodin, much to his disappointment, Claudel's notoriety coincided with a marked decline in her mental health. Her family relations, always fraught, were further strained by her financial demise – the explicitness of her output barred her from patronage or funding and the exceedingly high costs of working with marble bankrupted her. Her mother all but disowned her, her brother Paul Claudel – soon to be a famous poet – remained close to his sister but his career as a diplomat took him to China. Her father, always supportive of his daughter's talents and rebellious streak, financially supported her. When he died in 1912, the family had Claudel committed. Diagnosed with schizophrenia, Claudel would disappear for periods of time and fly into rages (often accusing Rodin of sabotaging her – a likely reality whether overt or not). She also destroyed much of her artistic output during this period, a self-inflicted tragedy that robbed art history of some of her greatest works.
Claudel would be confined to a psychiatric hospital until her death in 1943. Her mother never visited her daughter and Paul Claudel only saw his once beloved sister a handful of times in that thirty-year period of confinement. The press, as well as the Parisian art circle protested her commitment, claiming her family to have hidden her away out of embarrassment and that her psychological ailments were exaggerated. Allegedly the doctors themselves advised the family that she could be released. At the hospital where her talents were crushed, Claudel was buried in a communal grave, with her legacy all but completely forgotten.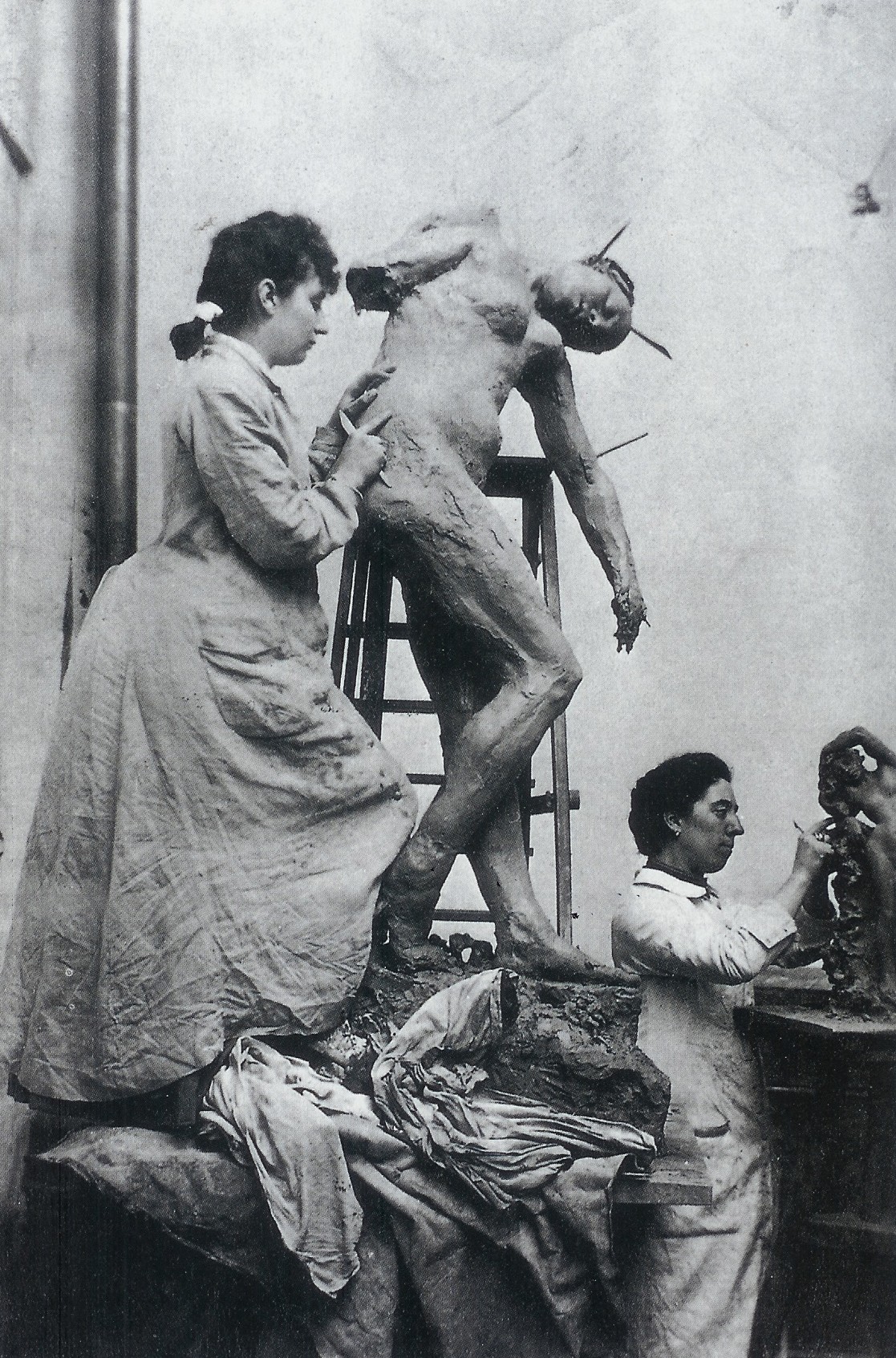 Today, only 90 of her works – sculptures and graphic studies – are known to survive. But of those works, a clear artistic genius is evident. Like many master artists, Claudel died in obscurity, not only because she didn't fit in (and suffered from mental illness like her compatriot Van Gogh and so many others), but because she was a woman. Adjani's commitment to the project, at time when there were few female producers in France, echoes the kinds of boundaries women need(ed) to break down before being accepted as artists. Adjani's portrayal of Claudel, in its raw, emotionally-wrought perfection further elevated the artist's legacy. Adjani would be nominated for an Academy Award, making her the only French actress at the time to secure two nominations for Best Actress (her first was in 1975 for François Truffaut's The Story of Adele H. in which she played the mentally distraught daughter of Victor Hugo).
For decades, the best way to experience Claudel's sculpture was (somewhat ironically, if not outrage-inducing) by visiting Paris's famed Musée Rodin, where a room is dedicated to her sculptural works – many of which bear Rodin's signature, a common practice of the apprentice system. As of 2017, however, Claudel's works can be viewed within their own dedicated national museum in Nogent-nur-Seine. The Musée Camille Claudel displays approximately half of the artist's surviving works. With her legacy fully reinstated, with partial help from Nuttyen and Adjani's biopic, Claudel overcame, even after her death, the prejudice against female artists.