Two very different war films, and the two brave men who made them classics
November 10, 2017

By Go Back

This week as we take a moment to remember our veterans, it's always a tricky thing to consider how Hollywood fits into that picture. The life of a soldier is ripe for drama, but many movies can stray too far into the fantastic or seem like awkward propaganda as years go by. In a world where audiences increasingly understand the importance of truthful representation on film, two performances stand out in the history of war on film. Harold Russell in 1946's The Best Years of Our Lives and Haing S. Ngor in 1984's The Killing Fields brought real experience as survivors of war, and both won Oscars for their roles despite not being professional actors.

William Wyler's The Best Years of Our Lives is adapted from a work by war correspondent Mackinlay Kantor and its focus on the long road of veterans reintegrating into society makes it unique. The film deals with PTSD, emotional betrayals, and the pinch of the post war job market, but it's Harold Russell's portrayal of Homer Parrish, a man returning home as an amputee, that still makes the film feel alive.

Harold Russell was moved to enlist in the United States Army the day after The Attack on Pearl Harbour, but his career as an Army Instructor was cut short when an explosives accident destroyed both of his hands. Outfitted with hook prostheses, Russell returned to school, but his ability to adapt and thrive caught the army's attention. He was enlisted to star in an army film Diary of a Sergeant, which chronicled his own rehabilitation. The film would serve as an inspiration for the estimated 15,000 American soldiers who would return from World War II as amputees. William Wyler saw the film and re-envisioned the character of Homer Parrish to suit Russell.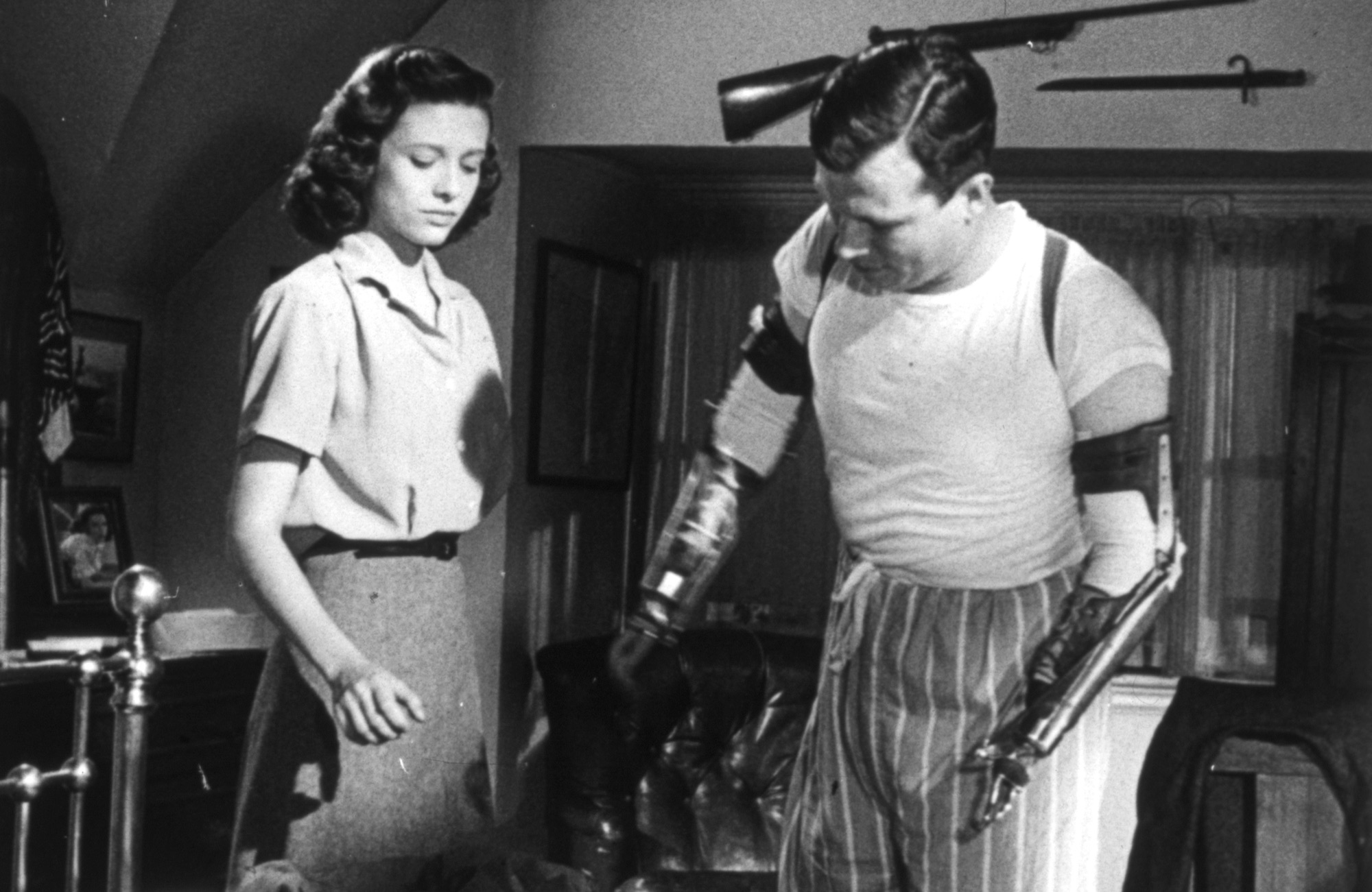 Seeing the film, it's easy to understand what Wyler, and eventually the Academy, saw in Russell. Youthful, impishly comedic and able to work his prostheses in tricky situations, Harold Russell makes his character Homer something much deeper and fascinating than a simple story of "pity the disabled." Homer returns with a family waiting, a fiancee who still loves him and the ability adapt to his physical changes, but he has a deep wound inside he has ignored.
Homer Parrish's journey to accepting his new place in society, and the love of those around him, is heart wrenching and full of truth that only lives on the edges of other war films from the era. Harold Russell's performance was so well regarded the Academy gave him an honorary Oscar for his work for veterans in fear he had no chance in the competitive Best Supporting Actor category. He went on to stun the crowd by also picking up the competitive trophy and remains the only actor to have won two Oscars for the same performance.
The legacy of Haing S. Ngor comes from the same place of truth and also a similar unlikely road to Hollywood. In telling the true story of journalists Dith Pran and Sidney Schanberg in The Killing Fields, director Roland Joffé and producer David Puttnam were rightfully insistent Pran be represented on film by a real Cambodian. In the early 80s that was a tough task though as most American Cambodians were newly immigrated refugees and Pol Pot's regime of terror specifically targeted actors for death in their anti-intellectual massacres. Casting director Pat Golden happened upon Haing S. Ngor at a Cambodian wedding and was taken with what seemed to be his natural acting ability, but she may have been surprised by just how well Ngor understood the role.
The Killing Fields focuses on Dith Pran enduring four years of starvation and torture in Khmer Rouge labour camps before his unlikely escape. Ngor lived through the same brutal system in real life, losing his wife during childbirth in one of the camps, and only got out once intervening Vietnamese troops took the area he was held in. Pran as a journalist and Ngor as a doctor both had to conceal their talents and education for years, even going so far to forgo glasses for fear they'd be killed. Ngor was unsurprisingly hesitant to relive the horrors he'd escaped only a few years before in 1980, but the memory of his wife and a promise to tell Cambodia's story compelled him to do so.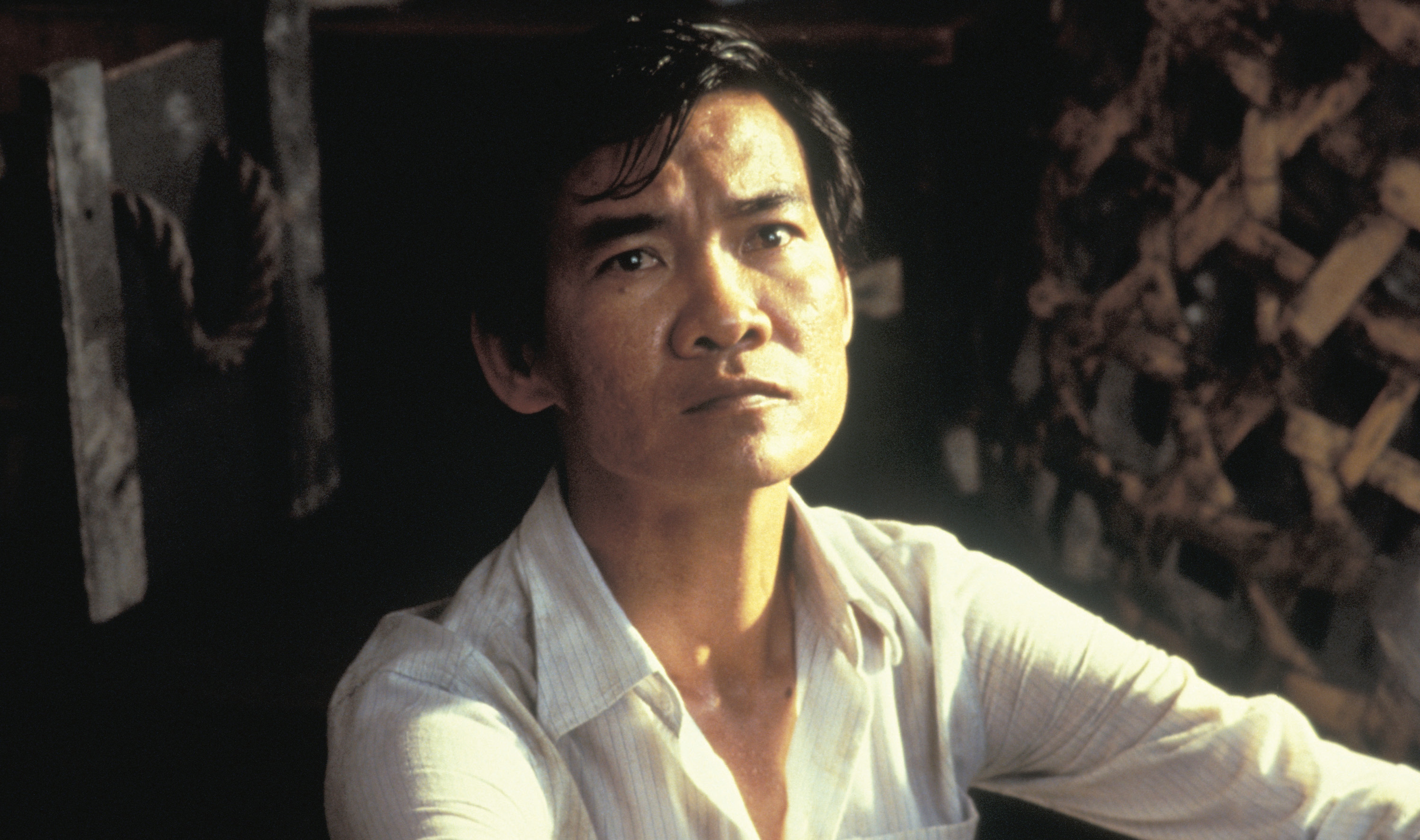 The Killing Fields is undoubtedly a stirring work grounded by Ngor's performance. Roland Joffé saw it not as a war film, but an emotional relationship story between two committed professional men separated by their important work. These days the film can seem to linger a long time on graphic footage, but it's important to remember when it was released many Americans didn't understand the full effect the Vietnam War had on the region, and Pol Pot was still in power. Even the production itself, shooting in neighboring Thailand, was threatened by Khmer Rouge daily. If The Killing Fields was important in portraying the atrocities average Americans may have missed, Haing S. Ngor is the absolute lynchpin of the film – deeply posting the audience to what they see and showing the harrowing reality of survival in Cambodia.
Under other circumstances, the role's realism might have hurt the film. Though multilingual, Ngor plays the role with a thick accent and broken English, but so much of his work, like the work of any great actor is in silence. The reality shows in his face, in his emotions. There are moments when his work makes the film almost feel like a documentary. Long sequences follow Ngor alone and you can't take your eyes off him. Ngor reported walking off set numerous times when the film got too real and no matter how traumatic the experience, it's clear he felt it was worth it. Of his work, even before he was recognized by the Academy, he said, "My heart is satisfied. I have done something perfect."
William Wyler encouraged Harold Russell to return to school after his Oscar win because he knew Hollywood didn't have much time for the disabled. Still, among his lifetime of charitable work before he died, he managed defy Wyler's prediction and have a few more roles on film. Haing S. Ngor managed a promising career in both Hollywood and Hong Kong film in the 80s and 90s, but was tragically murdered just over a decade after he won his Oscar. Both men will be remembered for their performances, for their stories of survival in the face of war, and for proving the importance and value of proper representation on film.