Silverado: The 80s Western You've Gotta See
January 13, 2017

By Go Back

It's well known that the 1980s were a dud period for westerns. With the exception of films like Pale Rider and Heaven's Gate, which honestly feel a bit more like 70s westerns, the decade just didn't seem to mesh well with the genre. The 80s were all about looking to the future and the exciting decadence of the present, so the hard work and toil of the past just didn't post. That's why Lawrence Kasdan's Silverado seems like a bit of a miracle by taking the cinematic feel of the decade and spinning it into something fantastic.

Kasdan, of course, had massive success in the 1980s with The Big Chill, Body Heat and the scripts for Raiders of The Lost Ark and both Star Wars sequels under his belt. The last three stand out when it comes to action in the 80 – Indiana Jones and Star Wars inspired plenty of films through the decade. Featuring big, joyous action and splashy gunplay with heroes who never seemed like they were going to lose, the big question of 80s action became how cool the heroes could look while winning. Kasdan was the master of adventure at the time, with audiences eating out of the palm of his hand when he rolled into writing and directing Silverado.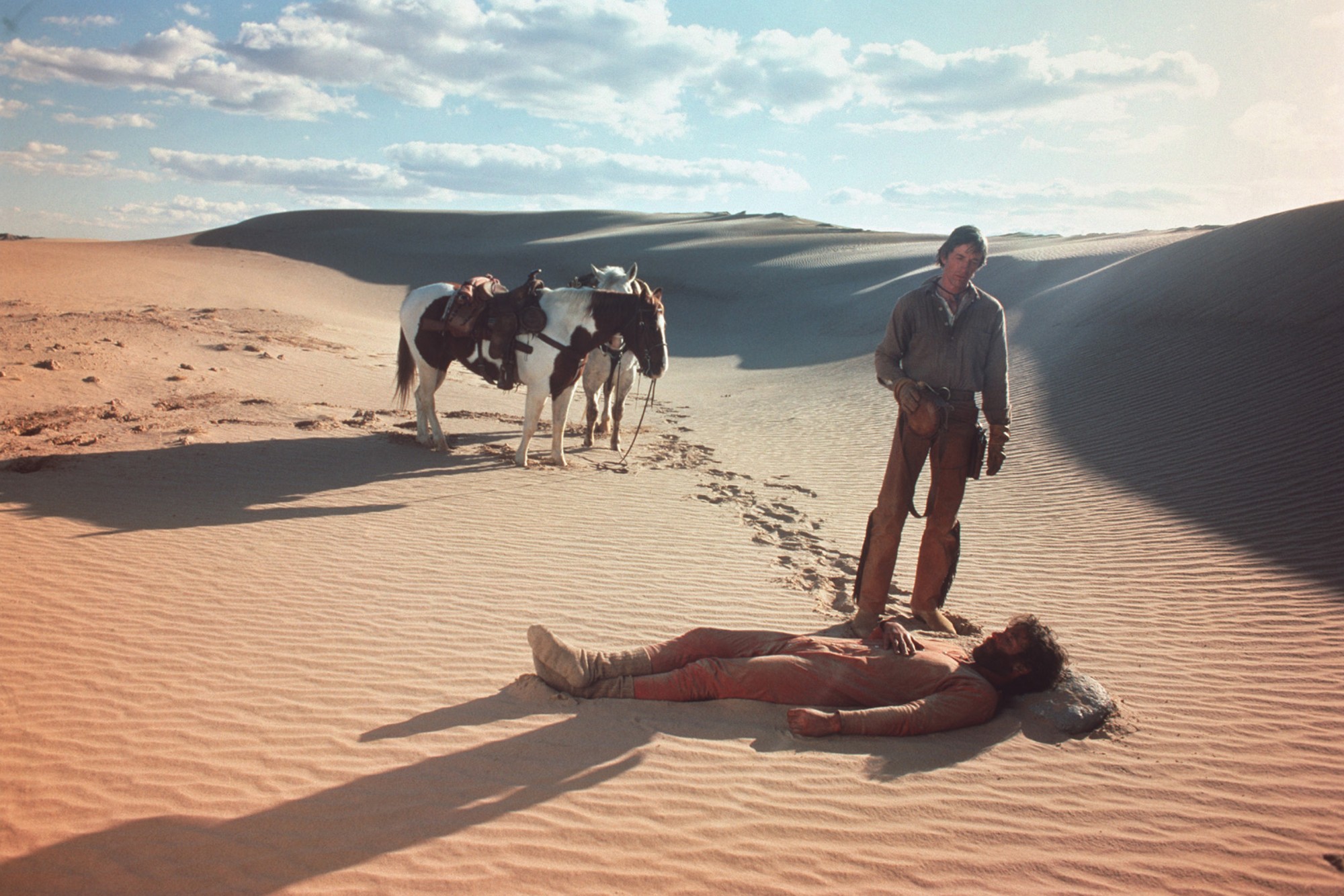 In many ways, the brilliance of Silverado comes from the same DNA as his adventure films. Instead of being inspired by the slate of dark, gritty westerns of the 70s, Kasdan reached further back to the same inspirations that touched his other work – film serials. Silverado's heroes are more akin to early Hollywood cowboys like Tom Mix or Roy Rogers than the Clint Eastwood-style antiheroes that more recently dominated westerns. Silverado's epic story touches on multiple episodes of early western movie narratives that audiences had seen before, but repackaged in a thrilling way. Just like in the case of Star Wars and Indiana Jones, going back to this well ended up producing something pure and exciting that audiences hadn't seen in almost a generation.
Silverado also benefits greatly from the boom in 80s blockbuster filmmaking. Silverado capitalized on a big budget – allowing multiple locations and the staging of large-scale action sequences. The opening gunfight is stunningly shot and thrilling in a way that deserves to be up there with great cinematic cold opens like Indy stealing the idol. The massive stampedes and numerous practical action sequences outdo many in even modern westerns in the decadent scale of 80s action that any fan can appreciate. Kasdan has a great eye for shooting action as well, and brings plenty of visual excitement and interesting choices to his sequences.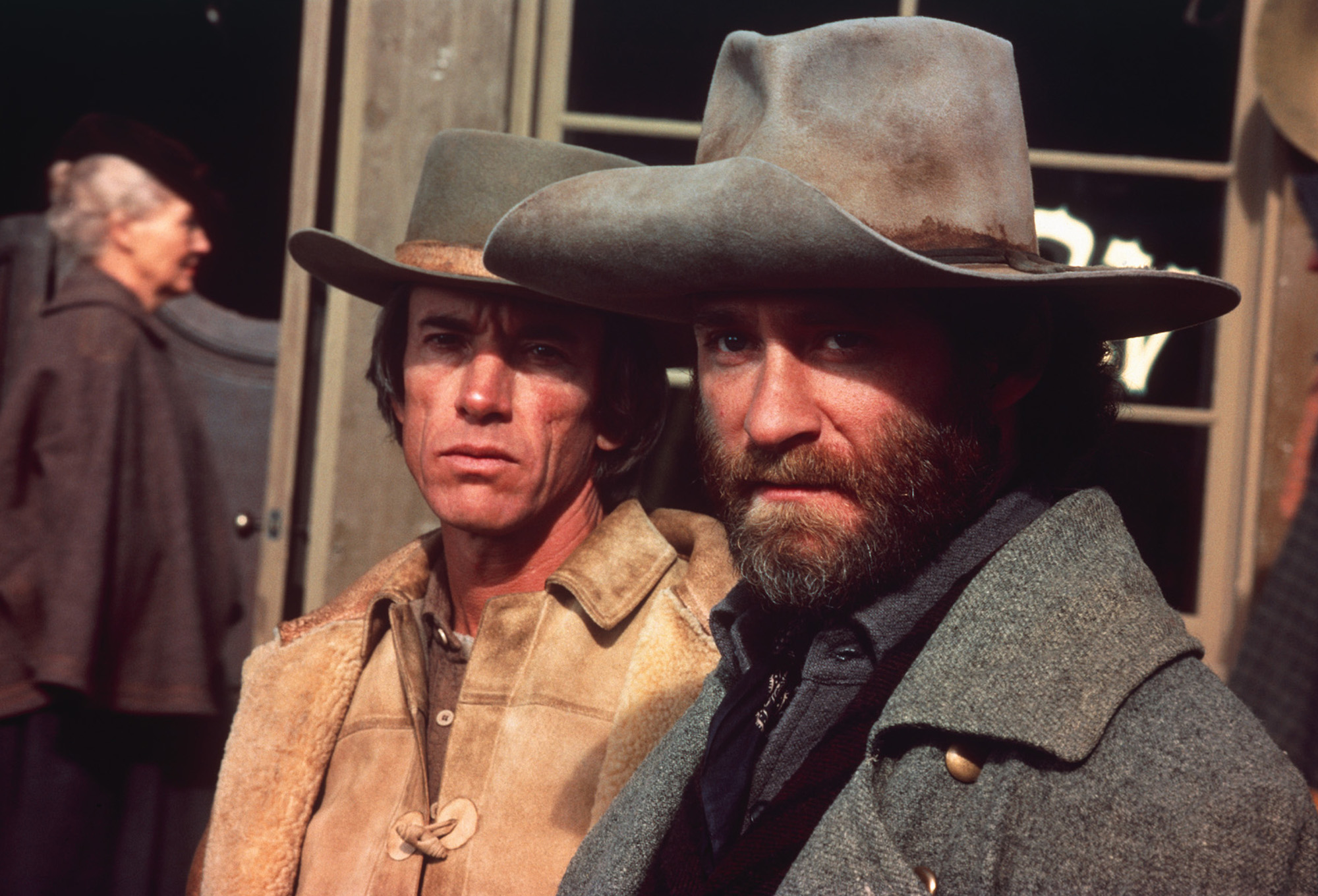 But what really gives Silverado its unmistakable energy and undeniable 80s feel is its amazing cast which is a clearinghouse of the decade's favorites. A cast containing Scott Glenn, a young Kevin Costner, Danny Glover, John Cleese, Brian Dennehy, Linda Hunt and Jeff Goldblum ought to make this appointment viewing for any 80s movie fan. But it's the casting of Kevin Kline, Kasdan's discovery from The Big Chill, that really makes Silverado unique. Kline's easy charm, sense of humor, and ability to turn on a dime from goofball to haunted man make Paden a western hero audiences hadn't seen before (or since). While he might be just one of the four main threads through the story, it's undeniably Kline that anchors the film, and brings both the joyous feel of an 80s adventure as well as the deep gravitas that Kasdan managed to mix so well in The Empire Strikes Back.
In its time, Silverado was a critical and financial success, but it seems to have been mostly forgotten nowadays. It stands alone as a testament to how great direction, rip-roaring action and the best stars of a decade can be applied to any genre, in any time, and make something unique.