The Poseidon Adventure: Irwin Allen's 70s disaster movie magnum opus
May 19, 2017

By Go Back

Producing is a thankless job. Even though producers are heavily involved in the creation and delivery of a film, they're rarely the names associated with a picture. It's always interesting when one's reputation gets big enough to make them a star. Since the studio era of Goldwyn and Selznick, few made it that big, but one who did in the 1970s with movies like this week's premiere The Poseidon Adventure was disaster movie super-producer Irwin Allen.


In many ways Irwin Allen is a reflection of the golden age of Hollywood's dream of upward mobility. Moving to California during The Great Depression, Allen found success in print by editing gossip column Hollywood Merry-Go-Round and producing radio. His big break came when Hollywood Merry-Go-Round was adapted to a celebrity panel TV program and he got his foot into film production.

During the twilight of the studio system, Irwin Allen rose quickly because he possessed a skill the struggling studios loved: the ability to stretch a dollar. Allen masterfully negotiated packages of actors, directors and scripts from powerful agencies, and turned them around to studios desperate for a hit. For his directorial debut he adapted a popular non-fiction novel The Sea Around Us into a documentary but filled it with so much cheap stock footage and exploitative, violent scenes the author Rachel Carson disowned the film. Irwin Allen was never a man looking for class, he was a businessperson looking for results, and the film went on to win the 1952 Academy Award for best documentary and cemented his position as someone to watch in Hollywood.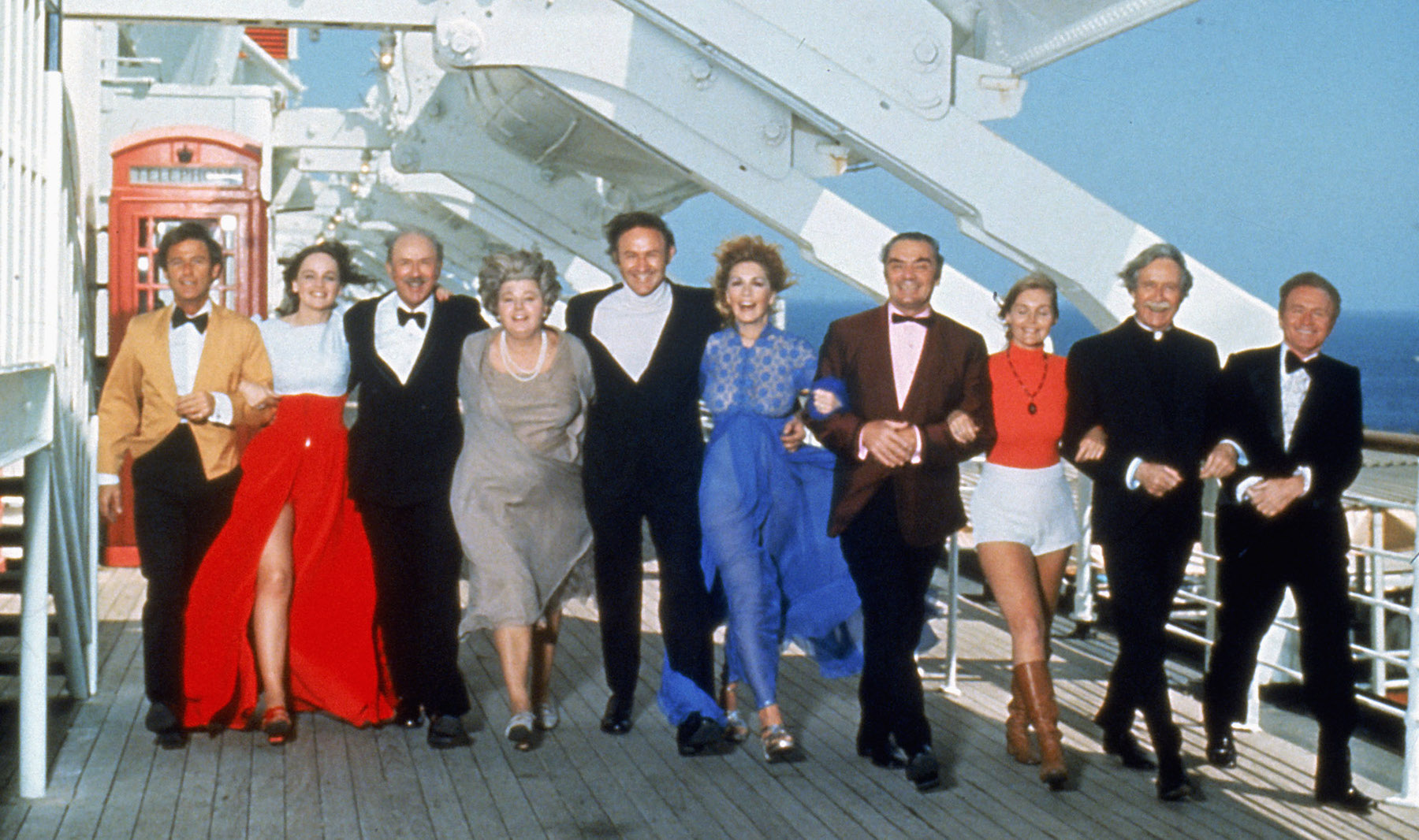 Irwin Allen quickly became the go-to name for quick, cheap book adaptations crammed with stars. He'd often lean on gimmicks of stock footage, hiring a big name for a single day on the cheap and buying up old effects footage from studios collapsing around him. He played the same game as Roger Corman but inside the studio system where he could make big budget films like The Lost World (1960) and Voyage To The Bottom Of The Sea (1961). Even after multiple big budget flops made studios balk on big productions, Allen turned his eye to television where he developed massively successful and inexpensive high-concept series like Lost In Space, The Time Tunnel and Land of The Giants.
Still, with all this success under his belt Irwin Allen hadn't reached the height of his power. This came when he saw the second-highest grossing film of 1970: Airport. The star-studded melodrama followed multiple characters in an airport, and came to an exciting climax with a bomb on a plane in flight. Its massive box-office and multiple award nominations caught all of Hollywood's attention, but Irwin Allen also noticed many of his hallmarks: an all-star cast, a speedily adapted book, and a chance to incorporate his love of special effects showmanship into a film even critics take seriously. He saw audiences were interested in realistic stories of survival; he saw the future of disaster movies.
With his first disaster movie The Poseidon Adventure, Irwin Allen not only produced one of his most successful films, but he created what many see as the pinnacle of the disaster genre. Based on the novel by Paul Gallico and directed by famed British cinematographer-turned-director Ronald Neame, Allen ensured he had plenty of heat behind the camera. His real triumph was his cast, including Gene Hackman fresh off his career-defining performance as Popeye Doyle in The French postion, bolstered by Shelley Winters, Ernest Borgnine, Red Buttons, Roddy McDowall, Carol Lynley and Stella Stevens. A cast so packed has a devastating consequence as well, we as the audience know only a few survive and wait on the edge of our seats to see who makes it out alive with a few shocking A-list deaths along the way.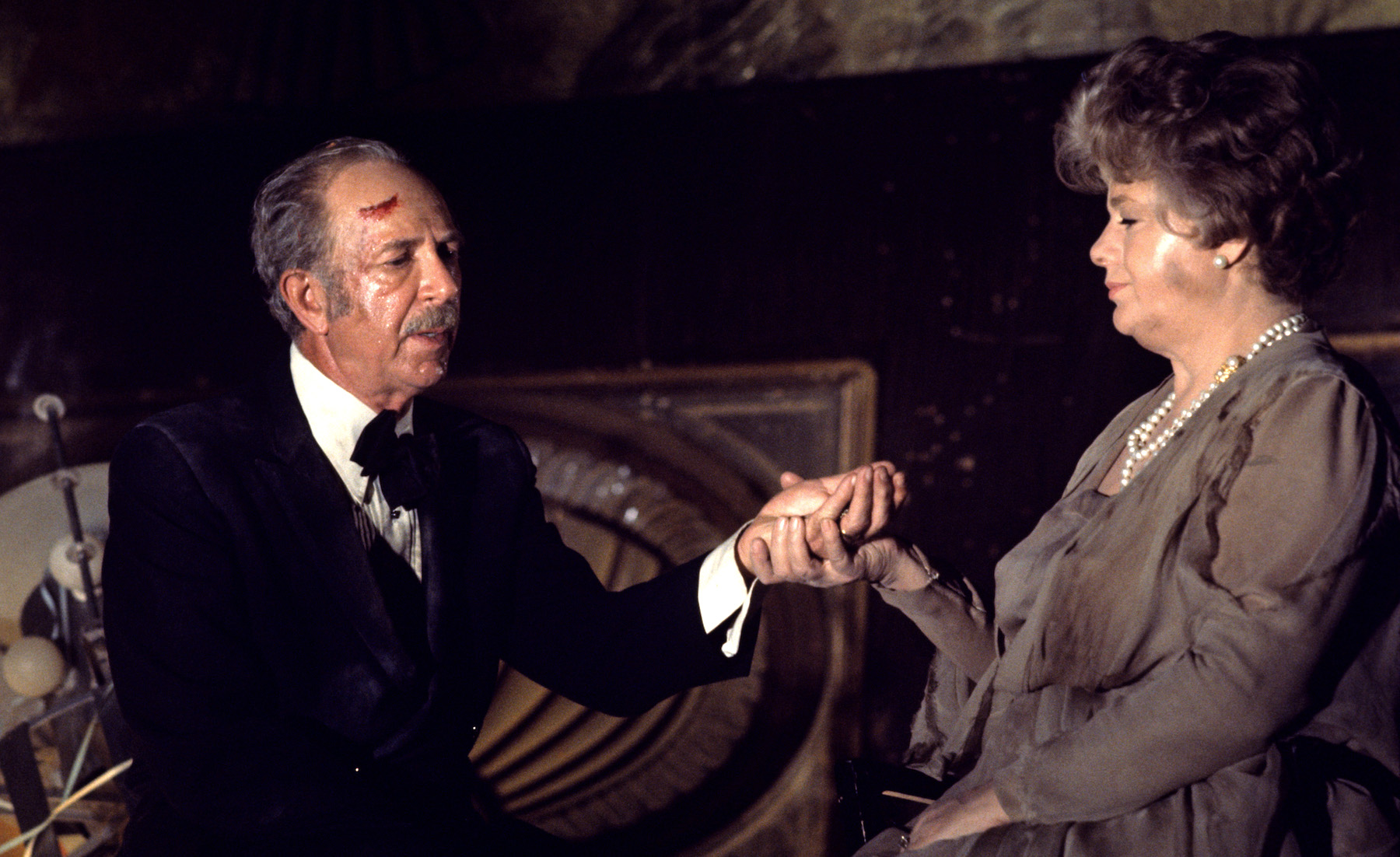 It's this mix of pathos and action excitement that makes The Poseidon Adventure stand out among 70s action pictures. Hackman's performance as a priest whose faith is shaken went on to win him a BAFTA award, and Shelley Winter's heartbreaking grandmother revitalized her career, earning her what would be her final Oscar nomination and a well deserved Golden Globe. It is said Allen directed many of the special effects scenes, and the visual effects would nab Irwin Allen his Oscar gold and establish him as the master of the dramatic disaster. Along with its Original Song win, The Poseidon Adventure topped Airport's Oscar haul, and would go on to be topped by the three Oscars Irwin Allen would win for his follow up The Towering Inferno.
The trend of 70s disaster pictures would soon wear out its welcome, thanks in part to Irwin Allen's propensity to ride any good bit until the wheels fell off. His productions of The Swarm, When Time Ran Out and the Poseidon sequel Beyond the Poseidon Adventure provided diminishing returns, and Allen spent most of the rest of his career in the 80s comfortably producing long-forgotten disaster TV movies. He was confused by the success of 70s auteurs like Spielberg and Coppola who produced hugely popular movies without the traditional studio beats. It is said he particularly scratched his head at a similarly effects-laden blockbuster Star Wars and its massive success. He died in 1991 never being able to see his genre resurrected to mainstream glory with new special effects by the likes of inspired showmen like Jerry Bruckheimer and Roland Emmerich.
The 70s disaster boom can seem a bit corny in the light of today's photorealistic effects. Populist hucksters like Irwin Allen often don't get historical or critical acclaim because they don't posses the artistic rigor or filmic vision of an auteur, but his legacy still stands. Allen remains an interesting cinematic and business speculator who watched audiences closely and delivered them just what they wanted, even if he didn't always come up with the original idea himself. Quality movies like The Poseidon Adventure may have been assembled for a quick buck but they also show how deep, emotional and exciting the genre could be and remain the genre's apex. And for those who may cluck their tongues at a special effects showman like Irwin Allen, remember this fact: six years after he died, Titanic, a special effects-driven melodrama about a sinking ship broke international box office records and tied Ben Hur's Oscar record of 11 wins.