"The biggest MOTHER of them all." Mommie Dearest: an unintentional camp masterpiece
May 10, 2017

By Go Back

Opponents in a decades-long feud that is now the subject of a popular television miniseries, Joan Crawford and Bette Davis were sworn enemies. Throughout their longstanding careers they frequently called each other out in the media, giving Hollywood columnists more bitchy fodder than they could fabricate. However, when Mommie Dearest was published a year after Crawford's 1977 death from liver cancer, Davis had Crawford's back (for the first time in history), stating to the press: "I was not Miss Crawford's biggest fan, but, wisecracks to the contrary, I did and still do respect her talent. What she did not deserve was that detestable book written by her daughter. I've forgotten her name. Horrible."

That name was Christina Crawford – Joan's adopted daughter – who penned a scathing, shocking, and legacy destroying tell-all recounting the trauma and horror of growing up with the iconic Hollywood legend as her mother. Allegations of emotional and physical abuse, sketched in heinous detail throughout the book, served as a veritable character assassination on a beloved actress who rose from the Golden Era of Hollywood to achieve the rare occurrence of a lucrative career that extended beyond her 30s. The book was a bestseller and a media sensation, inspiring a big-budget motion-picture adaptation in 1981. The end product – Mommie Dearest, directed by Frank Perry – would prove to be even more controversial, debate-inducing, and destructive to Crawford's legacy. In an ironic sweep of poetic justice, it would also handicap the career of its star, Faye Dunaway. Mommie Dearest is steeped in notoriety and condemnation. Yet, some 35 years after its release, it stands as a bold, fascinating document of 1970s Hollywood, and as such is the subject of renewed interest and critical reassessment – thanks in no small part to AMC's miniseries Feud.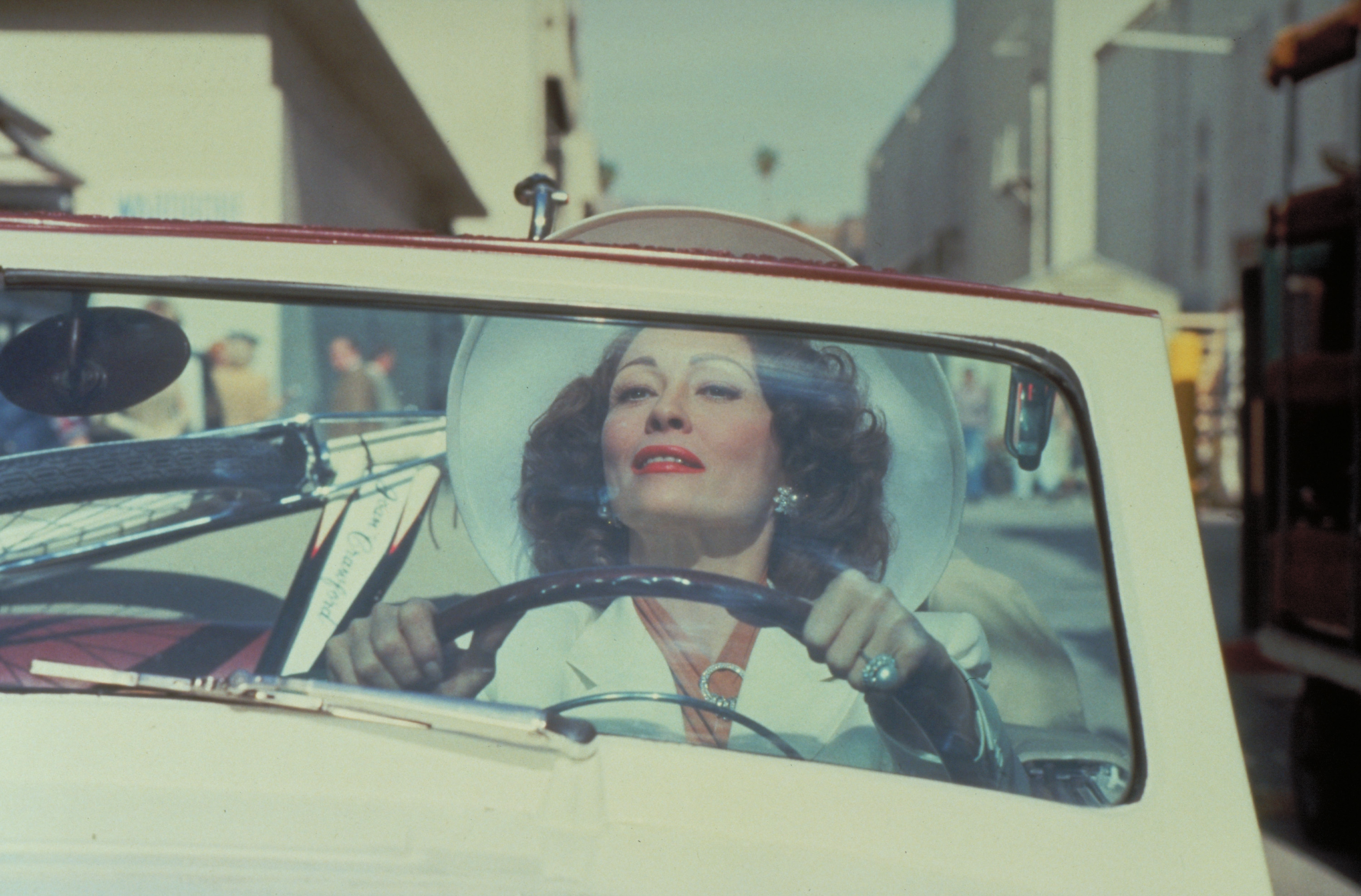 In her 1971 lifestyle guide My Way of Life – a part memoir, part self-help digest – Crawford cited her favourite contemporary actress as Dunaway. According to Crawford, who rarely doled out accolades for other women, "only Faye Dunaway [had] the talent, class, and courage to be a real star." How ironic that it would be Dunaway who would defame Crawford and bring infamy to her legacy. At the time of writing, Dunaway was the breakout star of New Hollywood, having come to prominence as Bonnie Parker in Arthur Penn's boundary pushing, anti-classical classic Bonnie and Clyde (1967). Her subsequent roles in Chinatown (1974) and Network (1976) – the latter earned her an Academy Award – cemented her status as the era's preeminent actress of depth and quality at a time when Hollywood was changing drastically. Studio systems no longer controlled the careers of actors—they were free agents and able to choose their own roles. Whereas in Crawford's day, actors were at the whims of rigid studio contracts that limited their artistic freedom to choose projects and shape their star personas.
Dunaway was at the height of her career when she sought out the role of Joan Crawford. Previous to this, Anne Bancroft had been slated to take on the high-profile part, however she concluded that the script was too "camp" and walked – Dunaway should have taken heed to Bancroft's dismissal. But instead she saw this role as having the potential to further enliven her commitment to method acting – Dunaway was the foremost female proponent of the performance style at the time. What resulted is an infamous performance that was mocked, ridiculed, and crowned as "the worst performance of the year" by the Golden Raspberry Awards – better known as the "Razzies." It was a clean sweep, with Mommie Dearest winning awards for Worst Picture and Worst Screenplay, as well as featuring three nominations in the Best Supporting Actress category – Diana Scarwid, who portrayed the adult Christina Crawford won against 10-year-old Mara Hobel, who portrayed Christina as a child, and Rutanya Alda who played Joan's longtime secretary.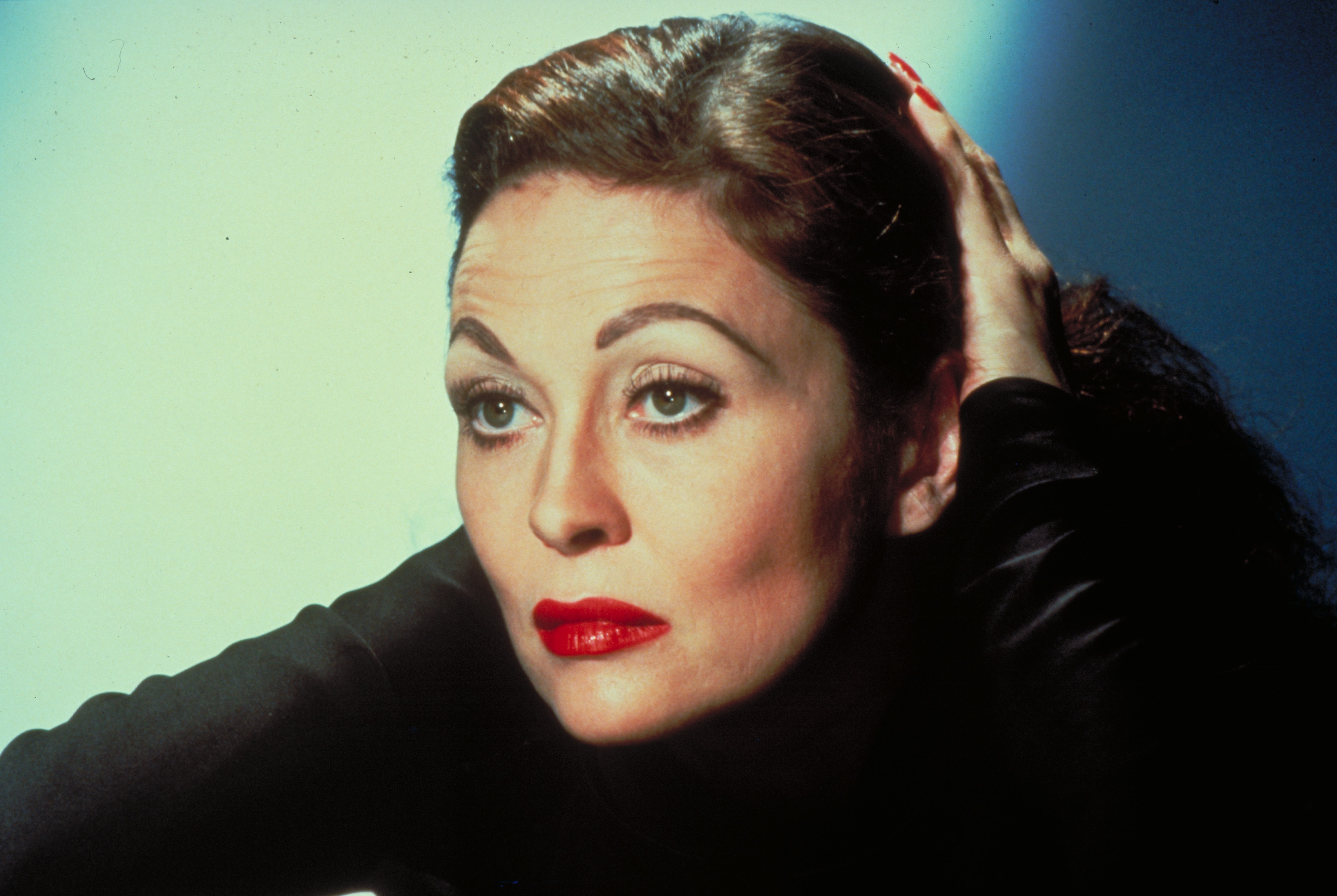 From the beginning, the film's production was a disaster. Dunaway, known as a high maintenance and demanding actress, amped up that reputation on set. According to some, including veteran costume designer Irene Sharif, Dunaway conducted herself like a maniacal sadist, inflicting insult and injury on crew, her fellow actors, and the film's producers alike. At a certain point, Dunaway became convinced that Crawford's ghost was haunting her dressing room and threw tirades claiming that the dead actress was to blame for any onset mishaps or accidents – of which their were several. She was partially accurate in her superstition. Crawford's ghost would in fact haunt Dunaway for the entirety of her career.
Rumours that production was running awry were recurrent in the media, paving the way for the film's poor critical reception. When it was finally released in 1981, critics deemed it overwrought, poorly conceived, and insufferable. Roger Ebert claimed it "a painful experience that drones on endlessly," and questioned "who would want to subject themselves to this movie?" At the heart of this intense criticism was Dunaway's performance. While she is unhinged throughout Mommie Dearest, no scene better capitulates the film's mannerist, frenzied brand of camp than the infamous "wire hangers" sequence. Featuring Crawford in terrifying (cold cream) warpaint beating her daughter after finding wire hangers in her closet, it is one of the most notorious sequences ever committed to film – and forever linked Crawford's legacy to cheap dry cleaner accoutrements. Christina claimed wire hangers were banned from the Crawford home because they reminded the actress of her impoverished upbringing and her mother's employment at a laundry.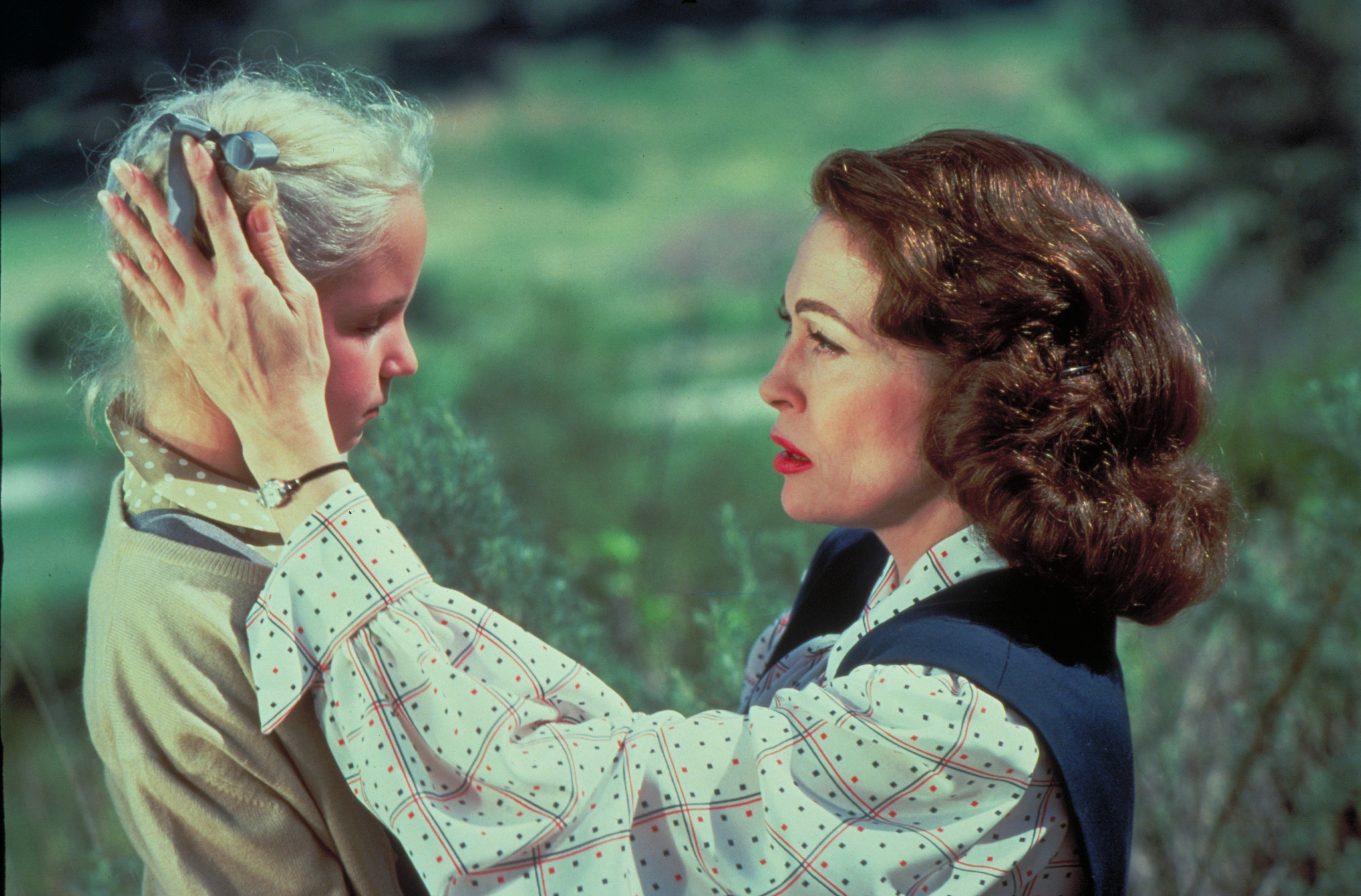 In the initial weeks after the film's release, Paramount clued into audience's embrace of Mommie Dearest as an accidental comedy and promoted its unintentional camp appeal by applying the tagline: "Meet the biggest MOTHER of them all!" on all promotional material. This incited Dunaway's fury. For years, Dunaway refused to speak about Mommie Dearest. However, as of late, the actress has been a little more open about her performance, likening it to "Kabuki theatre" in its grandiose, exaggerated opulence. The subject of renewed interest and a certain re-evaluation of its previously overlooked merits, Mommie Dearest is a classic in its own right, paving the way for camp-infused, nostalgic, revisionist fantasies the likes of the wildly popular Feud. Bette Davis once pointed out, after suffering through her own child's authorship of a scathing tell-all, that "you can't return a baby like you can a carton of cracked eggs." This is also true of film performances – there's simply no going back. All one can do is hope that audiences of a later generation resurrect what was once vilified and reviled with a loving "motherly" embrace.
Mommie Dearest airs on Mother's Day, Sunday, May 14 at 9pm ET on Hollywood Suite 80s Movies.