Sniper on the run: Lee Marvin shooting Point Blank
March 23, 2018

By Go Back

John Boorman's 1967 crime film Point Blank, starring Lee Marvin, premieres Friday, March 30 on Hollywood Suite.
"You spend the first forty years of your life trying to get in this business, and the next forty years trying to get out. And when you're making the bread, who needs it?" – Lee Marvin
Lee Marvin always had an ambivalent relationship with his own stardom. A Marine sniper who was wounded during the Battle of Saipan, Marvin may have entered acting carrying significant baggage from his past, but he knew how to unpack it and turn it to his advantage. As his screen persona developed slowly but steadily from early TV and movie appearances – usually as a quietly unnerving presence on the periphery – Marvin's aura of barely sublimated violence and anger transformed him into a star. Which is why, by the time a young filmmaker named John Boorman approached him with a script on the set of The Dirty Dozen in London in 1965, Marvin was in a position to make a movie happen simply because he wished it so. A long road had finally delivered him to the status of A-list star, and with Point Blank he exercised his clout in the name of, of all things, art.
Boorman, barely in his twenties and with only a single credit to his name – Catch Us If You Can: the mop-top wannabe Dave Clark Five's ambitious stab at A Hard Day's Night – had not only managed to arrange a meet with Marvin during The Dirty Dozen shoot, he'd sold him on a script idea he had: a movie based on one of Richard Stark's Parker novels, in which the main character is little more than a personification of cold and relentless vengeance. Marvin loved the idea, but, like Boorman, hated the script. But a deal was struck.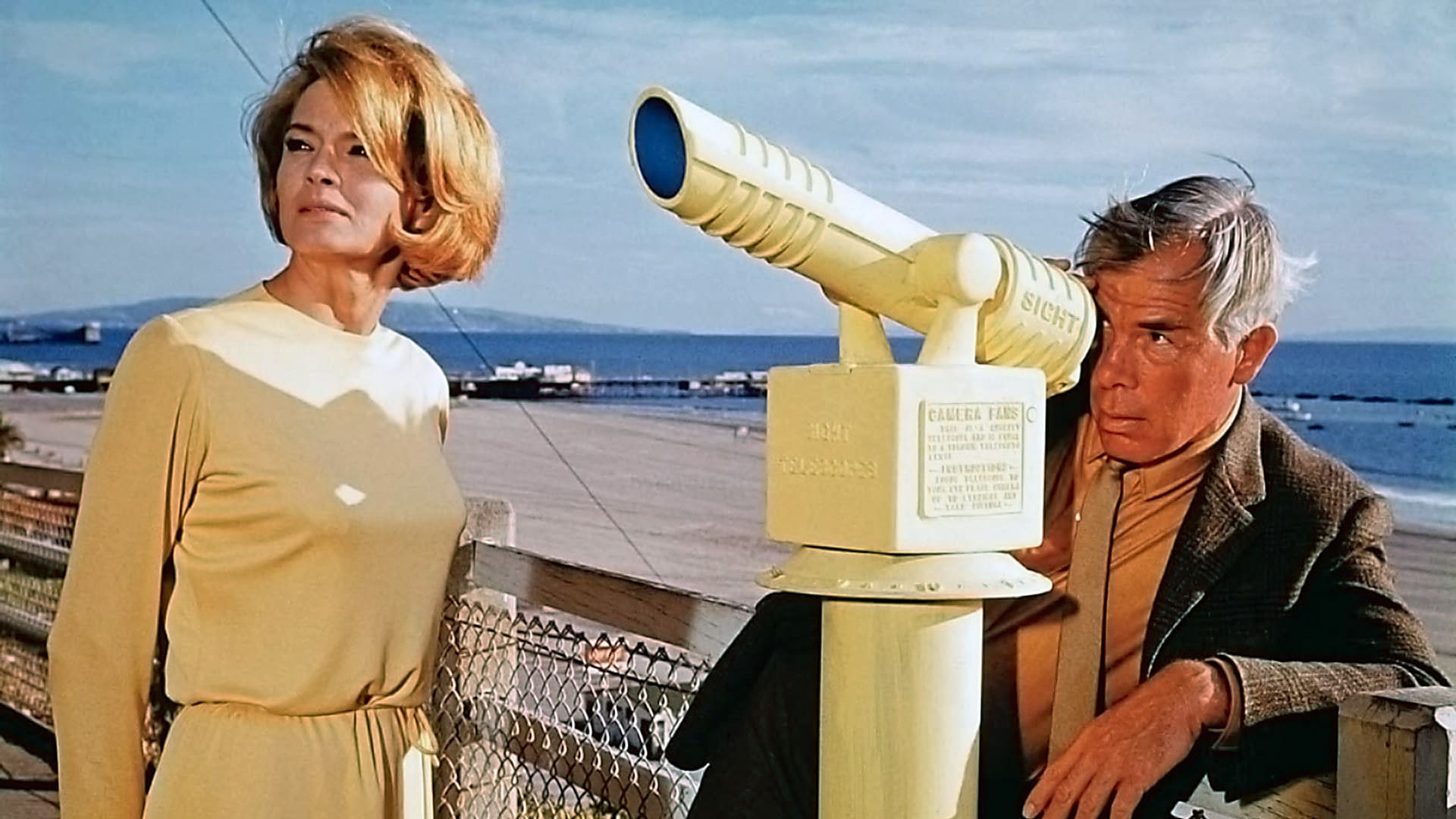 Here's how Boorman remembers clinching an arrangement with a major studio many if not most directors never attain. Jazzed by the concept but not the script, Marvin – exercising the kind of clout only a major box office star could – was delighted at Boorman's suggested script changes and revisions. If made as the young director intended, this was a movie he wanted to make – so he called a meeting with his agent, producers, studio representatives, Boorman and himself.
Marvin said, 'I have script approval?'," Boorman remembered. "They said 'yes'. 'And I have approval of principal cast?'. 'Yes'. He said, 'I defer all those approvals to John.' And he walked out. So on my very first film in Hollywood, I had final cut and I made use of it."
Several months later, Boorman screened his cut of what had come to be called Point Blank. Even with Marvin's clout hovering, the MGM execs were perplexed and worried. Here was a Lee Marvin action movie that played like Last Year at Marienbad filtered through film noir. Not only was it strenuously non-linear, impressionistic and elusive – one could well wonder if the main protagonist – named Walker in the movie – was even alive or not. It's entirely possible Point Blank was about Walker's dying revenge fantasies as he bled out on a concrete floor in Alcatraz. Whatever: it wasn't the Lee Marvin movie MGM wanted, and there were rumblings following the screening about cuts and re-shoots to make the narrative more accessible, linear and ordinary. Fortunately, Boorman had invited the respected veteran editor Margaret Booth (with credits dating to the silent era) to the screening. After seeing the film and hearing the grousing, she spoke up to Boorman in earshot of the suits: "You touch one frame of this film over my dead body."
Point Blankwas a puzzle all right, but a dazzling and brilliant one. It told the story of Walker's rising from the San Francisco bay, a man seemingly propelled as much by cosmic forces as the drive to avenge his own apparent death. That may seem simple or even elementary, but two things about Point Blank prevented it from ever turning simple. First, the straight-ahead narrative momentum was constantly being shattered and splintered by eruptions of memory, distortions of perspectives, and intrusive fragments of never-completed conversations. Forward is never forward. And second, consider the ultimate plight of Walker: he never gets to kill the man who (may or may not) have killed him; he repeatedly watches his victims die before they are his victims; and he never retrieves the paltry $93,000 he feels his corporate employers owe him. He doesn't even really get laid, at least not in the present.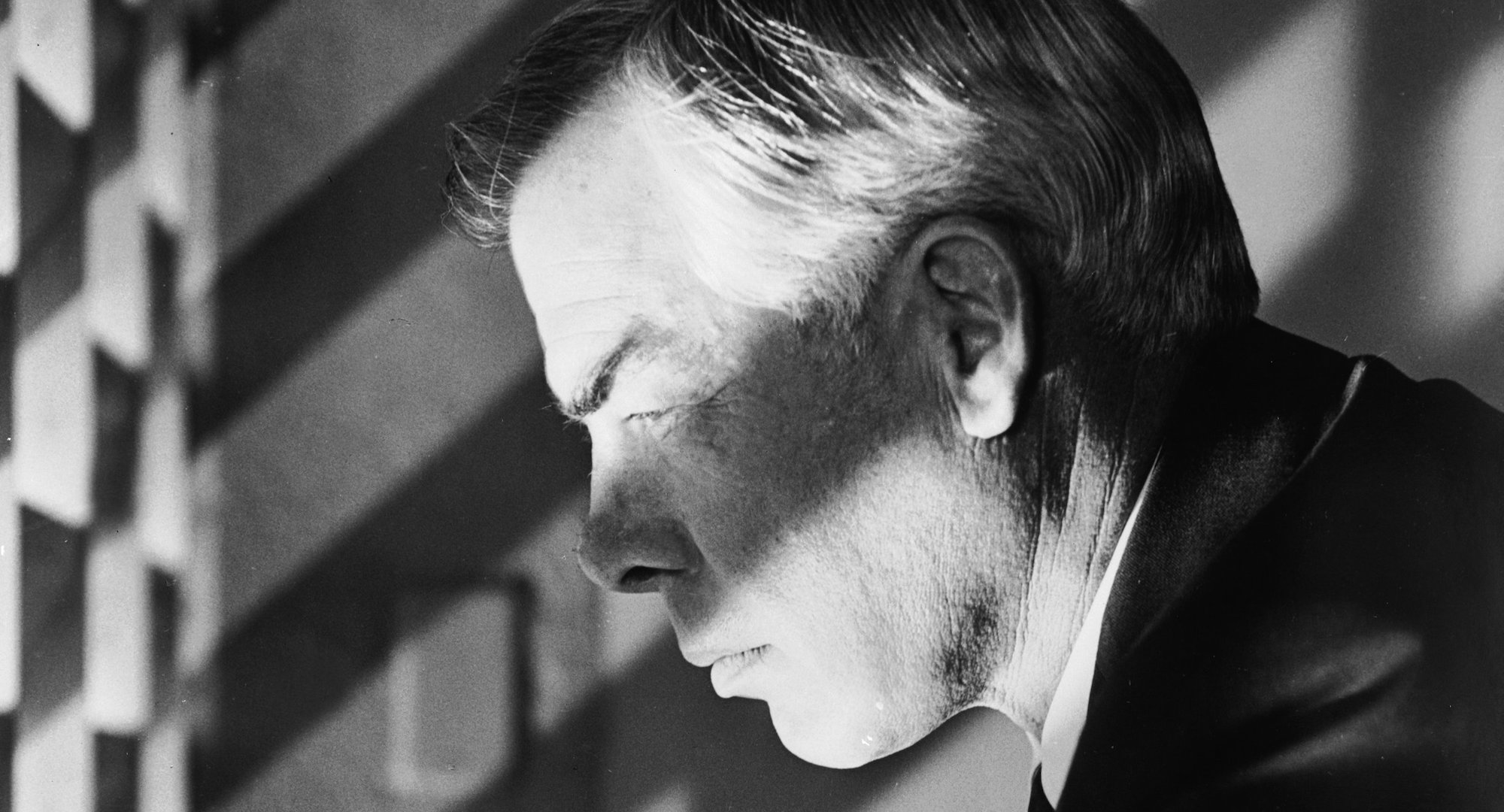 And Marvin is as tailor-fitted to this character as that shark grey suit he wears. Driven, obsessed and dangerous – when the opportunity arises, he enjoys inflicting pain – there is also something still, implacable and almost monk-like about him. While you could find traces of this character in Antonioni and French New Wave era movies – Walker's closest contemporary was the existentially adrift, equally stylish contract killer played by Alain Delon in Jean-Pierre Melville's Le Samourai – he was pretty radical by Hollywood standards: an action hero without traction.
It would take years before John Boorman's Point Blank would get something like the reputation it deserved (At least Stateside – its international reputation was only too predictably established), but that never stopped Boorman or Marvin from considering it the best work either had ever done, or from being friends up until Marvin died, a world champion lifelong smoker, catastrophic drinker and brawler (with both bar-room and bedroom opponents), in 1987.
Reflecting on what had drawn the former sniper and ass-shot ex-Marine so intensely to Point Blank, and what the story of a mortally wounded man rising virtually from the dead to seek a justice he never attains, Boorman described Lee Marvin's most terrifying, dehumanizing and indisputably traumatizing moments during the Battle of Saipan:
"His whole platoon was wiped out, except for one other person," Boorman said. "And he felt himself to be a coward lying there, and he never lost that. It was survival guilt – and it didn't help that he had been shot in the arse. Not because he was running away, but because he was lying down when he was wounded."
How many times had Lee Marvin wondered what might have happened if he'd stood up?