In Bruges: A Christmas classic for Christmas cynics
November 30, 2017

By Go Back

That crisp winter feeling in the air means one thing for many movie fans: awards season! This year you're likely to hear a lot about Irish writer-director Martin McDonagh. He's a frontrunner after the success of his TIFF Audience Choice Award-winning film Three Billboards Outside Ebbing, Missouri. McDonagh's road to Oscar has been an interesting one, but it all started with a feature equally at home in a wintery landscape: one of the best Christmassy anti-holiday movies of the 21st century, Martin McDonagh's first feature film, the 2008 black comedy In Bruges.

Though his first feature came out in 2008, Martin McDonagh was already a household name in theatre circles. His plays The Lieutenant of Inishmore, The Pillowman and The Beauty Queen of Leenane were such hits in England and America there is Wikipedia page devoted to listing the awards they've won. At the age of 27 McDonagh became the first playwright since Shakespeare to have four plays running simultaneously in London's West End. McDonagh's work explores the life of dark, strange, often corrupt people by putting them in impossible situations and wringing comedy from tragedy (often punctuated with shocking scenes of violence). That violence, along with politically incorrect foul language and the open tackling of racial, social and political taboos made McDonagh simultaneously a celebrated creator and a confrontational enfant terrible to the old guard of the theatre.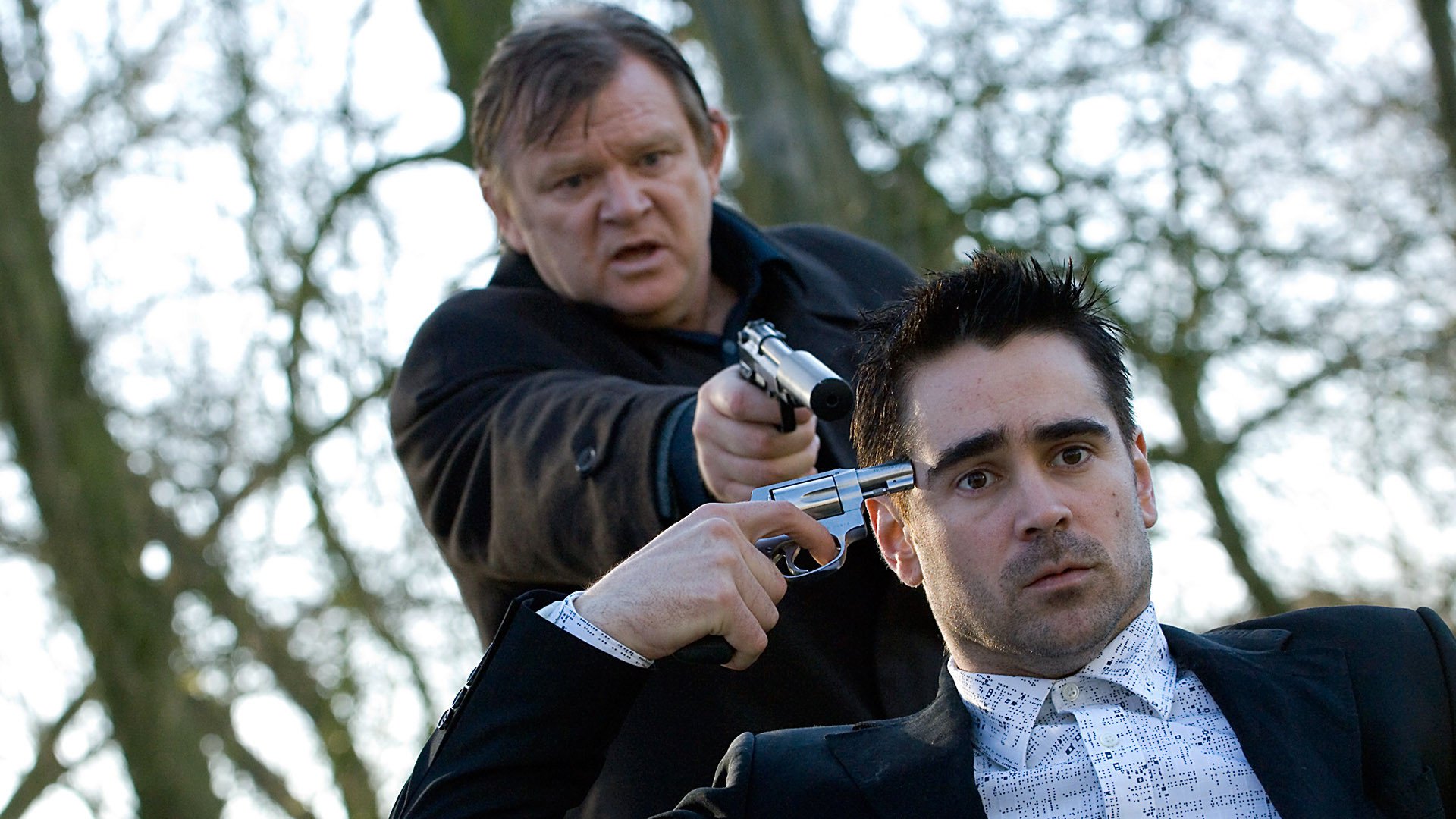 McDonagh, unlike other playwrights who only head to Hollywood when their work is adapted from the stage, always had filmmaking ambitions. McDonagh saw his inspirations stemming more from the history of film, and indeed it'd be easier to see his stage work alongside Quentin Tarantino's films than George Bernard Shaw's plays. Always a rabble rouser, McDonagh is also frequently quoted as finding the culture of live theatre distasteful, even going so far to say "It's strange to be working in an art form that costs $100 to participate in." If Martin McDonagh saw film as a more equitable medium for audiences, he was lucky his talents were so transferable to the screen. His first cinematic foray, a 2004 live action short film Six Shooter went on to win him an Academy Award.
Much like Six Shooter, In Bruges returns to what made McDonagh great on the stage. The story follows two Irish hitmen, played by the always charming Brendan Gleeson and Colin Farrell, as they are sent at Christmastime to the Belgian town of Bruges to lay low after a job and await instruction from their foul-mouthed and pugnacious boss (an unforgettable Ralph Fiennes). One loves the chance for a small holiday but doesn't trust it, while the other is choked by the touristy small town and rages with any the anxiety anyone trapped in a small town for Christmas understands. McDonagh's trick (while always reminding the audience that these people are awful) is slowly rounding their characters, and showing the uniqueness of their humanity. Also, his script is hilarious. The film relies on twists and turns so I won't spoil too much, but it'll have you laughing and your jaw dropping more than once throughout the runtime.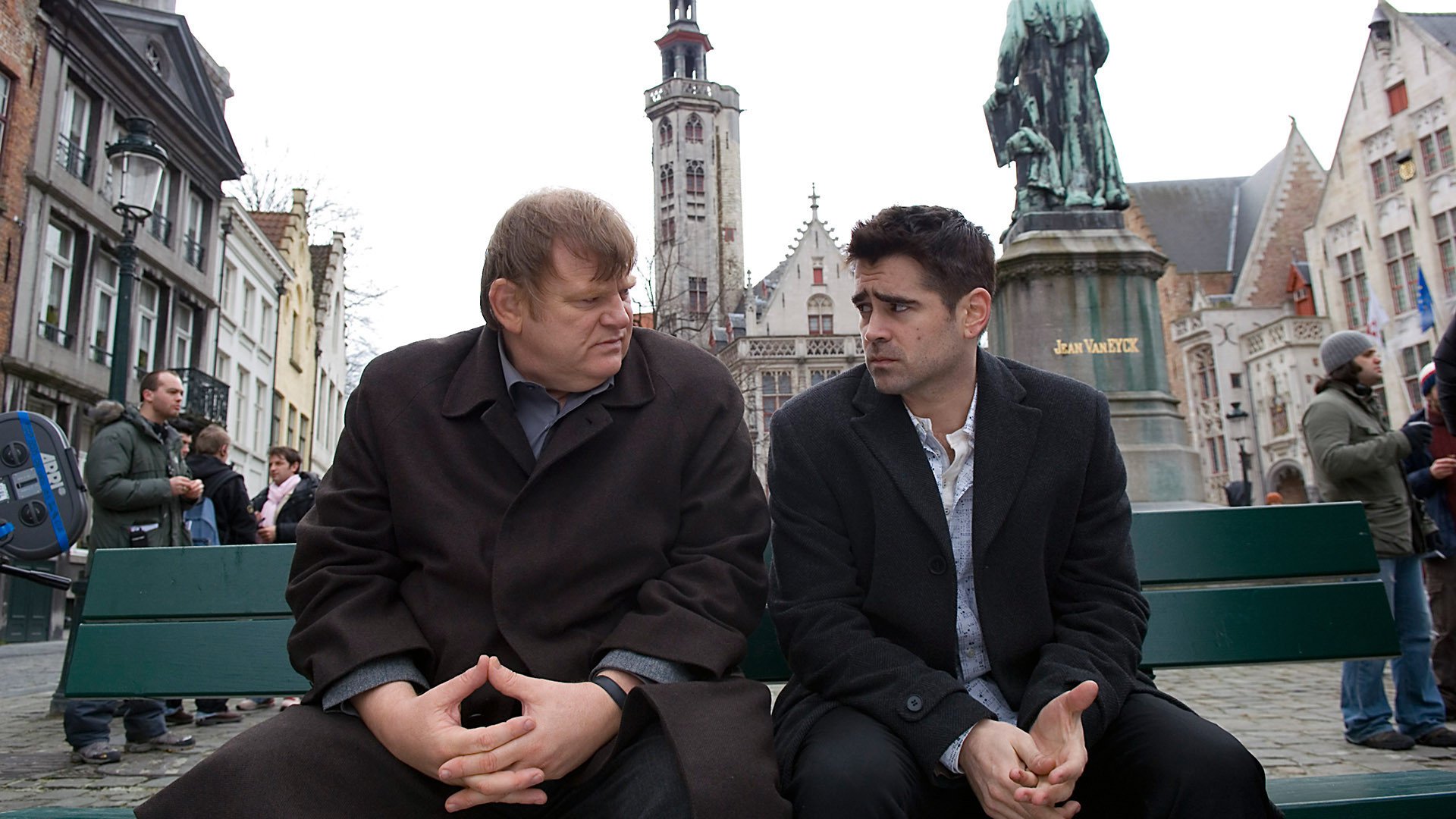 It's also exciting that Martin McDonagh isn't simply a great writer but an excellent, nuanced filmmaker. The performances he gets out of Gleeson, Farrell and Fiennes are some of their best, funniest and most heartbreaking, which is saying something for all three. He also has a great eye for beauty, following Gleeson's character's love of the medieval architecture and light of Bruges, while also stopping to show grotesque Breugel-inspired tableaus to torment the tortured men. More importantly, his comedy extends beyond merely the spoken and into the visuals as well. From a dog giving Colin Farrell a pitying, dirty look, to two men comparing guns on an abandoned children's playground, McDonagh finds a way to use cinematic visuals to his advantage.
Whether you're a complete grinch or just a little cynical about Christmas, In Bruges is the foul-mouthed, violent antidote you need for the holiday season. Also, unlike your usual options of Die Hard and Gremlins, it masterfully explores the season with touches of sin, redemption and classic Irish-Catholic guilt. If the sounds of some sort of profane blood-soaked meeting between Quentin Tarantino and Mel Brooks is up your alley, I highly recommend In Bruges and suggest you to keep your eyes open for more from Martin McDonagh.