Hotel Transylvania – Animated fun for the whole family (grown-ups too!)
June 22, 2018

By Go Back

With plenty of big animation features coming out every year, it's easy to miss what's popular and well conceived. You might be surprised to learn this year sees the release of a THIRD in the Hotel Transylvania franchise, a series that just keeps getting bigger with each instalment. But, in the crowded world of animation what makes a feature stick out and keeps audiences coming back? I say look no further than director Genndy Tartakovsky.

Hotel Transylvania comes from the mind of author, comedian and filmmaker Todd Durham. Deep cut comedy nerds might remember his film Hyperspace (1984), also known as Gremloids, the movie that saw Chris Elliott and Paula Poundstone take on parodic sci-fi baddy Lord Buckethead.  The idea for Hotel Transylvania was there since 2006, but the development process went through multiple directors and conceptualizations before Tartakovsky was brought on and the first Hotel Transylvania film was made in 2012.

If you don't know the name Genndy Tartakovsky, he has been a quiet but massively influential animator impacting a whole generation in their style and conception of animation. His resume really speaks for itself, starting with creating Dexter's Laboratory and Samurai Jack, being hand picked by George Lucas for his Clone Wars series, as well as consulting and assisting on everything from Powerpuff Girls to Steven Universe to Iron Man 2. He's one of the biggest influences on modern animation and his techniques are what's key to making Hotel Transylvania so great.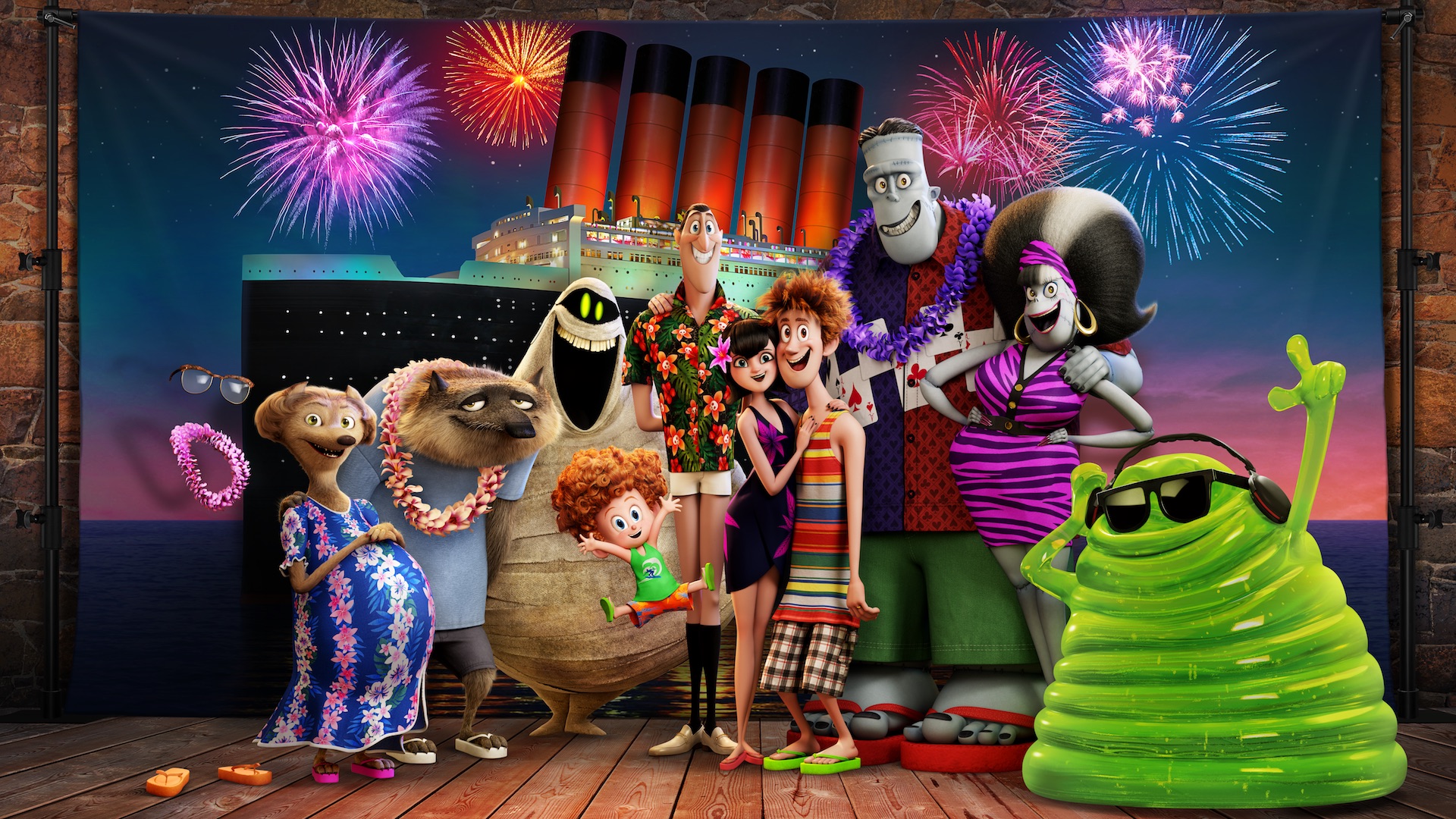 When you see any of Tartakovsky's work, the first thing you notice is the bold, angular design. His animation harkens back to early black & white serials and bold Tex Avery experimentations. In that way as well Tartakovsky has become known specifically for visual sequences laid out in silence. A show like Samurai Jack featured almost no dialogue but had a level of visual storytelling that really allowed the animation to be a showcase. His animation techniques are precise and engaging, allowing an audience to get fully wrapped up in a story.
This deft hand is brought to Hotel Transylvania through its visual humour, silly gags and assembling a crew of modern comedians, namely Adam Sandler's usual collaborators, into a vaudevillian troupe of sorts. Gags are broad, visual and ridiculous, but Tartakovsky's animation and timing make them pop. Hotel Transylvania 3 is also the first in the series Tartakovsky has a writing credit on, so the sequences are sure to be even more complex.
Catch the original Hotel Transylvania on Hollywood Suite before Hotel Transylvania 3: Summer Vacation hits theatres July 13.