The Canadian 80s teen movie you've gotta see
March 23, 2017

By Go Back

When asked for the best of Canadian film, most critics point out the artistic and unique films our country has to offer. While that's a great highlightt, it overlooks the delightful, exciting commercial works Canadian filmmakers have been putting out for decades. While their roots might feel more "Hollywood," these films are nonetheless Canadian, and deserve to be reconsidered and lifted up alongside their arthouse counterparts. A great example comes with the new 4K restoration of Robert Shapiro's 1984 film Hockey Night, starring original Anne of Green Gables' Megan Follows and Murdoch himself Yannick Bisson.

The setup is a meeting of two classic 80s teen movie tropes: new girl from the city trying to find her way in a small town, and a young man struggling under parental pressure to be the best at sports. The twist in Hockey Night is that the new girl finds her way in town by joining the same team as the under-pressure boy. Suddenly, a playful rivalry emerges and, well, anyone who loves a good 80s movie knows where that's headed.

But what really sets this apart from typical 80s fare is the Canadian talent. Megan Follows has a tough tomboy charm as an ace hockey player who has to navigate her mother's recent divorce as well as stand up to some frustratingly realistic sexism. Bisson will likely surprise most viewers as a gormless jock who nonetheless manages to charm Follows with his skill on the ice and open heart. Both strike wonderfully naturalistic performances, teens as awkward and goofy as you see in real life. The biggest pleasure for many 80s movies fans may come from a young Rick Moranis as their laidback but inspiring coach who barely blinks when a girl wants on the team and does his best to defend her right to be there.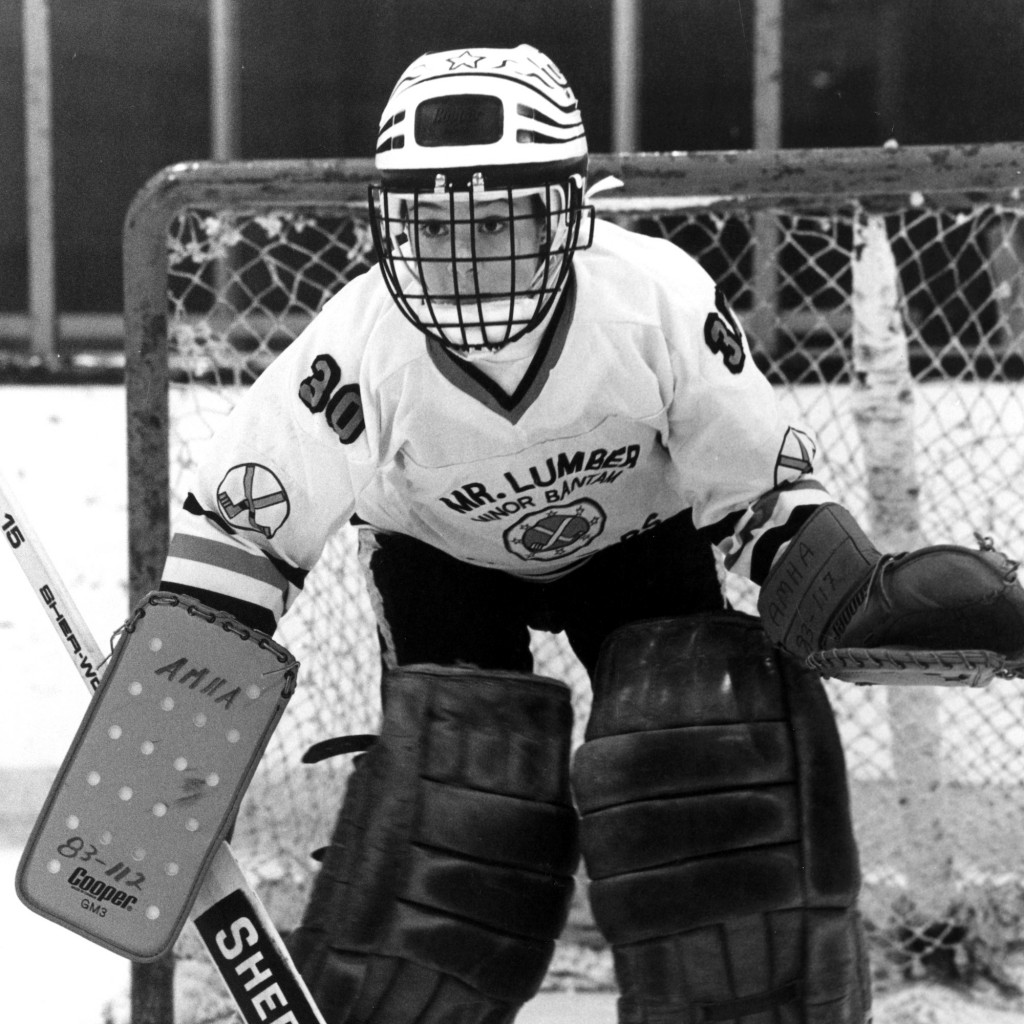 It's not just the participants that give this movie a beating heart of Canadiana, though. Set in Parry Sound, the home of Bobby Orr, this film follows the grand Canadian tradition of showing both the beauty and hardship of small town living. Sexism comes down hard not from teammates or coach but from the city, the league and especially the local lumber magnate concerned about the image he sponsors. Darker topics like mental illness and hints of child abuse hide on the margins of the story and underline the importance of the escapist joy hockey can bring to smaller communities. Set in John Hughes' Chicago or Cameron Crowe's California the battle for a minor league midseason trophy would never take on the operatic tension we know can only exist in a place like Parry Sound.

I'm not here to argue that Hockey Night is some sort of high art masterpiece, it's just a simple, heartwarming 80s teen movie done right. Still, as a movie fan it's always wonderful when a piece of forgotten Canadian cinema is unearthed, and Hockey Night deserves a place among the teen films of the 80s and in the pantheon of Canadian cinema. I hope the glossy 4K restoration is the first step in reconsidering and preserving the fun and heartwarming commercial cinema Canada has produced throughout the decades.