It's Beginning To Look A Lot Like Grishmas: 3 Grisham Movies To Watch
November 22, 2016

By Go Back

Catch a triple bill of John Grisham's The Firm, The Rainmaker and The Client Sunday, November 27 at 9pm ET on the Hollywood Suite 90s Movies channel!

To describe John Grisham's legal thrillers as a 90s movie phenomenon is putting it lightly. Sure, lawyers have long been on film, even taking on the spotlight in classics like the Perry Mason films of the 1930s and To Kill A Mockingbird, but in the 90s, Grisham had seven feature films. Featuring A-listers like Julia Roberts, Tom Cruise and Matt Damon, and top directors like Joel Schumacher, Robert Altman and Sydney Pollack, Grisham films came as fast as two a year. Consider this – Charles Dickens had half as many adaptations in the 90s (and only if you count The Muppets Christmas Carol). Why were audiences so hungry for Grisham, and what about his novels posted with them?

John Grisham gave up the legal profession in the late 80s as his writing career took off with two best-selling novels – A Time To Kill and The Firm – inspired by his law career. Most of his legal stories seem to stem from two major changes to the United States legal system underway in the 80s – the rise in "white collar" crimes, and criminal justice reforms that handed down harsher prison sentences. Grisham's books dealt with these modern issues with the legal system, while also dealing some old-fashioned black and white justice to the bad guys.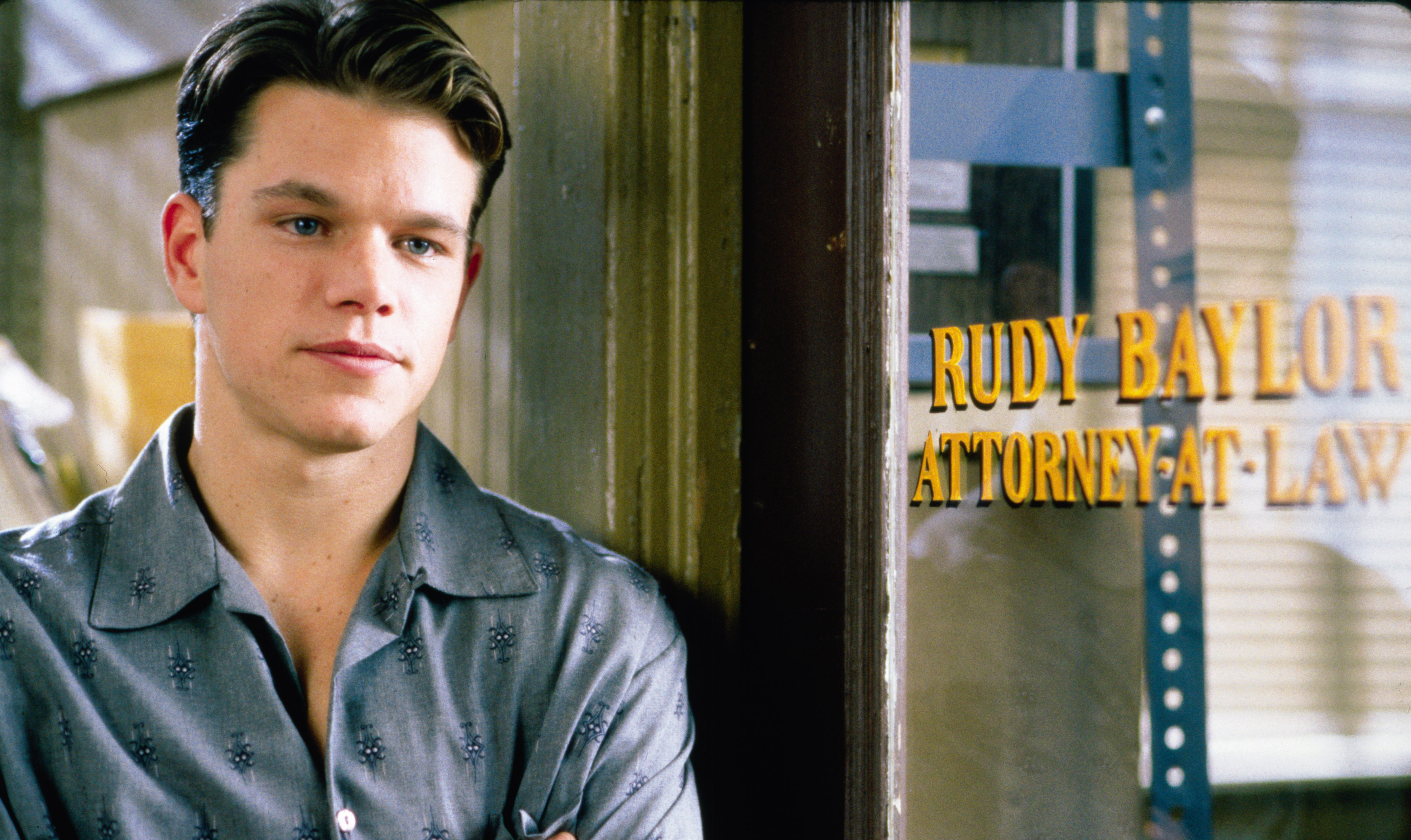 Hot-button issues and big sales were enough to draw in Hollywood's interest, but Grisham also provides an interesting challenge for directors. His narratives shift from standard legal picture, to thriller, to comedy on a dime. Each director takes on this challenge differently and relishes it, evidenced in the three Grisham films we're highlighting this month on Hollywood Suite.
Sydney Pollack tackles The Firm on an epic scale, much like he did with his classic paranoid thriller Three Days of the Condor in 1975.  A great post-80s "be careful what you wish for" parable, The Firm features Tom Cruise as a young, upwardly mobile lawyer who finds himself in too deep with a successful, but corrupt Memphis law firm with ties to the mafia. Pollack is the master of bridging idiosyncratic acting styles – from Tom Cruise's charismatic optimism, to Gene Hackman's restrained terror, to Gary Busey's manic excitement.
In comparison, Francis Ford Coppola's The Rainmaker almost seems like it's by a different writer. It follows a young lawyer working at a sleazy ambulance-chasing firm standing up for the rights of a leukemia patient in the face of the slick lawyers and crooked insurance providers. In many ways, The Rainmaker comes off as a readymade Oscar drama. Though tonally considerably lighter and more emotional, Coppola finds the through-line in Grisham's work with his focus on the little people both hurt and empowered by the law. The film examines the image of the legal profession composed of "good" and "bad" lawyers. Matt Damon, Danny DeVito and Mary Kay Place do great work showing the effect the system has on the little guy, and how disheartening it can be for any lawyer searching for justice.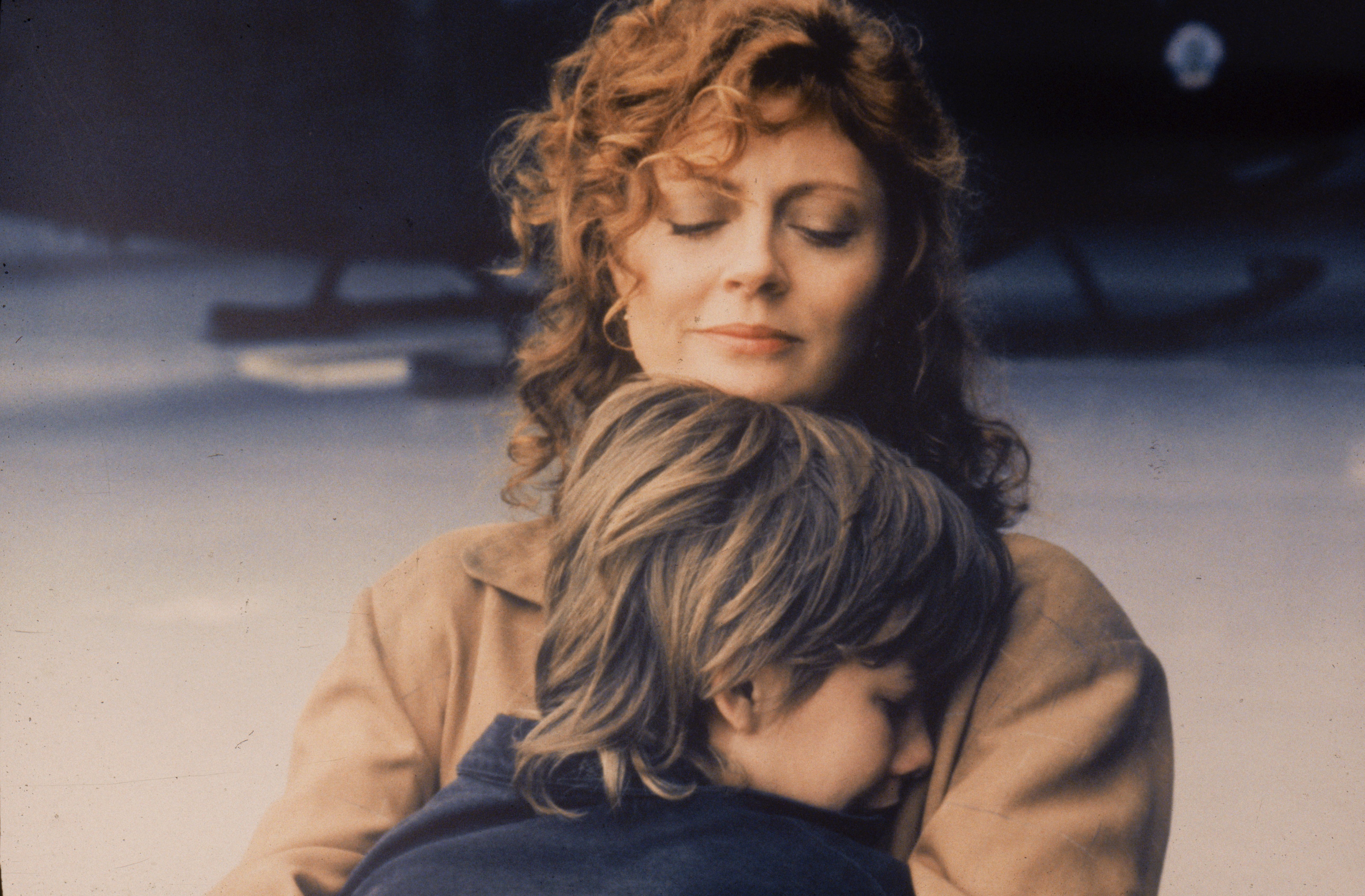 Ironically, the prestigious feeling of The Rainmaker didn't post with audiences, but Joel Schumacher's sleazy Southern Gothic thriller The Client was huge at the box office and earned its star Susan Sarandon an Oscar nomination. Grisham sets most of his fiction in the south, and Schumacher turns it into a sweaty, neon nightmare full of gangsters and corrupt law enforcement set against Grisham's hardworking, genteel idealists. The Client is particularly interesting as it backgrounds the traditional "bad guys" and forefronts a conflict between a lawyer and the FBI over the civil rights of her client, a minor who witnesses a suicide. Once again, Grisham paints an example of the system trampling over a poor, uneducated family with help coming from a dedicated, principled lawyer. The whole thing would be a bit ridiculous if Schumacher didn't add his traditional wink, and heighten it all into a delirious spectacle of edge-of-your-seat thrills.
Eventually the Grisham bubble burst, and by the mid 2000s less of his work was on screen. This seems to be due to the rise of "based on a true story" legal thrillers like The Insider and Erin Brockovich, as well as Grisham expanding the scope of his writing outside of legal thrillers, even writing a few screenplays of his own. He's also focused less on fiction and more on the real justice system, working closely with The Innocence Project to overturn many wrongful convictions and provide legal aid for the poor. Still you can't help but hope Grisham will have at least one more great thriller make it to the big screen.