How Ghost became the biggest movie of 1990
June 25, 2016

By Go Back

Starstruck – A constellation of the biggest stars of the 70s, 80s, 90s and 2000s is lighting up Hollywood Suite this summer!

Coming off the massive success of the realistic When Harry Met Sally in 1989, it would be almost inconceivable that a romantic supernatural thriller about a woman reposting with her murdered lover through a psychic would go on to be the highest-grossing film of the year, but the 90s looked to be an optimistic new decade: Nelson Mandela was free, the Berlin wall was coming down, and the decades long Cold War finally seemed to be coming to an end.

Optimistic audiences were primed to make Ghost a sleeper hit that defied all expectations.

Combining massive 80s star Patrick Swayze with rising former Brat Packer Demi Moore might have been enough to do good business, but Ghost had an ace up its sleeve nobody expected: Whoopi Goldberg. Known for her comedic one-woman shows, Goldberg first came on the scene in Steven Spielberg's 1985 adaptation of The Color Purple, but had struggled to make lasting impact since, slotted mostly into slapped-together comedies or quick dramatic roles. Ghost director Jerry Zucker (Airplane! and Ruthless People), seemed to truly understand the breadth of Whoopi's talent and put her gifts to use in Ghost as huckster psychic Oda Mae Brown. Goldberg delivered more than just the comedic relief the audience may have expected – she also contributed touching, powerful performances in dramatic and romantic scenes.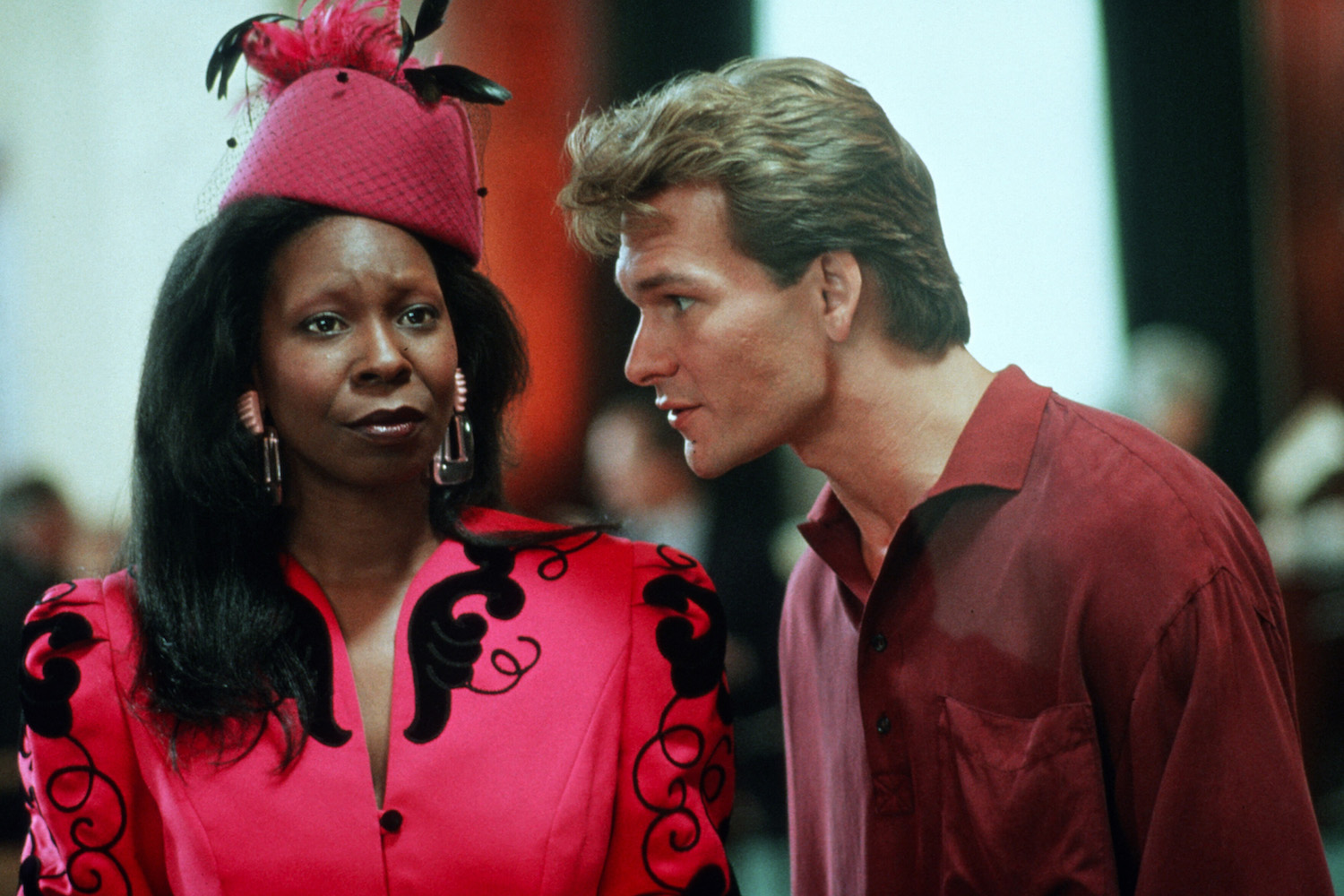 Goldberg's stellar performance earned a Best Supporting Actress Oscar, and put her on track to become the only African-American woman in history to achieve the coveted EGOT: winning an Emmy, Grammy, Oscar and a Tony in competitive categories. The film itself won the Oscar for Best Screenplay, and cemented Goldberg, Moore and Swayze as some of the new decade's most bankable stars. Even villain Tony Goldwyn would go on to success as an actor and director – most notably as the President of the US in TV's Scandal. Ghost had such an impact in 1990 that it even managed to push The Righteous Brothers' song "Unchained Melody", featured in the famous pottery scene, back to the top of the charts 25 years after its 1965 release.
And not unlike Swayze's character Sam, the film has had quite an afterlife. Since the era of Twilight, supernatural romances are more popular than ever, and Ghost has been resurrected a few times with a Japanese remake in 2010, a somewhat successful stage musical adaptation in 2011, and TV adaptation in development.