The March Women: The female power behind 1994's Little Women
March 8, 2019

By Go Back

Little Women, Louisa May Alcott's beloved coming-of-age novel about the March sisters, has been brought to the screen countless times since its release in 1868. Early adaptations were directed by men like George Cukor and Mervyn LeRoy and starred screen legends like Katharine Hepburn and Elizabeth Taylor. Meanwhile, an upcoming version, written and directed by Oscar nominee Greta Gerwig, features an all-star cast led by Saoirse Ronan and featuring Meryl Streep. But no retelling of Little Women thus far holds a candle to Gillian Armstrong's 1994 feature film. Featuring stellar performances from its mainly female cast, and several women in key behind-the-scenes roles, Armstrong's take on Alcott's tale of growing up as a girl remains, much like the March women, both modern and classic.

When Little Women (1994) begins, with Thomas Newman's heartwarming score leading into a lovely Christmas scene of Amy (Kirsten Dunst), Jo (Winona Ryder), Meg (Trini Alvardo) and Beth (Claire Danes) huddled by the fire next to their mother (Susan Sarandon as Marmee), it feels like the cinematic equivalent of an old quilt: warm, welcoming and familiar. But as the film continues to unravel, and Armstrong offers you a front row seat to both the family's triumphs and sorrows, this seemingly well-worn story reveals itself to be much more layered.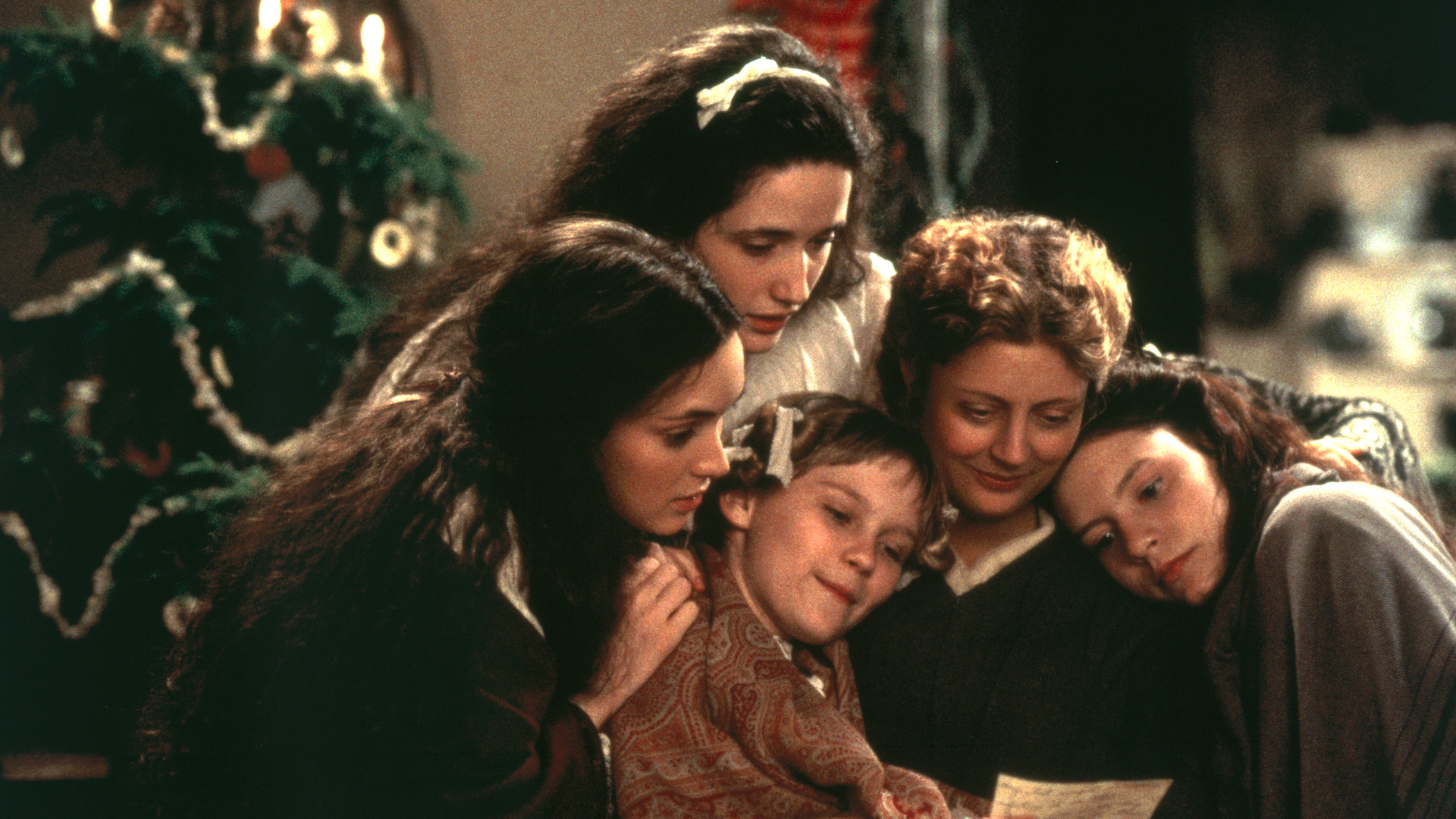 Screenwriter Robin Swicord (who would go on to write several other female-driven book adaptations including Matilda and Practical Magic) takes Alcott's admittedly dense source material and makes it not only digestible, but both delightful and devastating. Certainly, it helps that the March women's struggles are, sadly, rather timeless, especially as Jo fights to be taken seriously as a writer outside the supportive bubble of her progressive home. But Swicord deftly condenses all their stories into a film of less than two hours without sacrificing any of the depth of story or character.
While Jo is, as in most Little Women adaptations, still a central fixture of Swicord's script, we also get private time with the other sisters. And the scenes, as directed by Armstrong and acted by Ryder and the rest of the young cast, paint a clear picture of each girl-not-yet-a-woman, illustrating both their strengths and their weaknesses. Watch, for example, as Claire Danes's lip quivers as helplessly kind Beth is handed a crying infant (who we later find out is sick with scarlet fever). In this single reaction shot, we see that this young woman who seems very grown up in her humanity, is still but a child.
Later on in the film, Armstrong takes us to Beth's deathbed. We not only see Beth die on screen for the first time in Little Women's cinematic history, but we also witness Jo's reaction to it in real time. In the truly intimate scene, Ryder's Jo cuddles up to Beth, holding her close for a final time. The sequence feels especially moving when you note that the film is partially dedicated to Polly Klaas, another young woman whose life was unfairly cut short. (Ryder offered a cash reward for Klaas's safe return after she was kidnapped from Petaluma, Calif. in October 1993, a noble gesture that would prove futile after the 12-year-old was found dead, having been murdered.)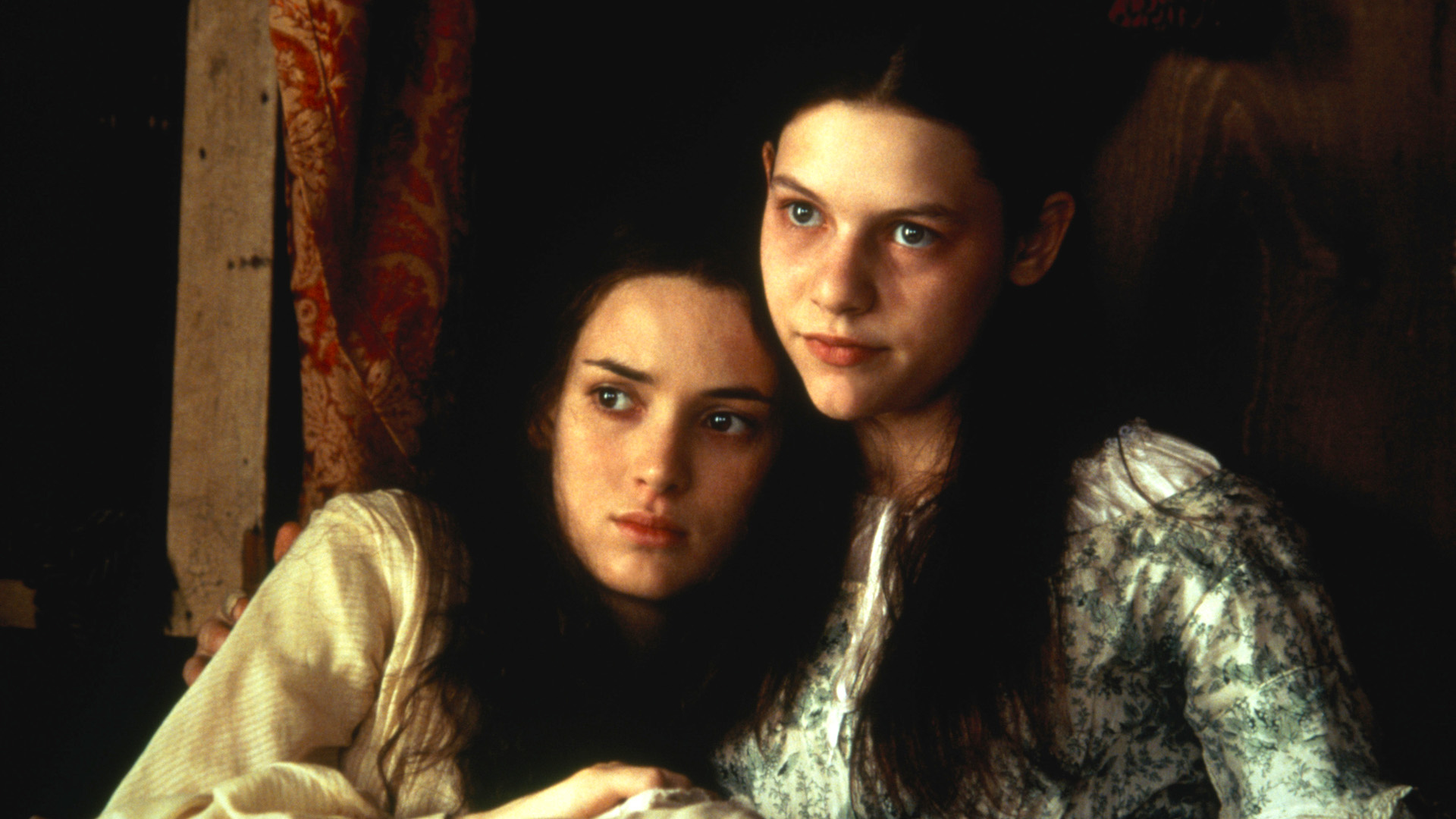 In another, less harrowing scene, we see the eldest March sister, Meg, stress out about the dress she's made for Sally Moffat's coming out party. After lovingly gazing at her hard work the mirror, Meg is invited by a friend to wear a more expensive (read: appropriate) frock. Technically, this offer should be exciting for someone who longs to belong. But Alvarado's eyes are full of shame in the moment, signalling a deeper struggle within Meg, which is reignited when March family friend Laurie (Christian Bale) chastises her for daring to flirt and flounce in the borrowed gown.
Even the oft-hated Amy March is treated with care in Armstrong's film. Yes, it's easy to want to scream at Dunst's young Amy as she throws Jo's only copy of her manuscript in the fire. But then there's the scene in which Armstrong has adult Amy approach Jo and ask if she "minds at all" that she is marrying Laurie. Mathis gives a notably timid performance here, a stark contrast to Dunst's more brash, bratty approach. Costume designer Colleen Atwood puts Mathis in black in this moment, as if to tell the audience that Amy, who once wore a bright red coat in the dead of winter, really has grown up.
Colleen Atwood's detailed period costume design actually earned one of the film's three Oscar nominations (Ryder and Newman were nominated for Best Actress and Best Original Score, respectively). And if you look closely, you'll notice that Meg's ball dress is later seen on adult Amy. As for that red plaid dress that Jo dons early in on the film? It can be seen on Beth in another Christmas scene. Through the seemingly superficial transference of clothing, the sisters' deep emotional postions are communicated, with Amy and Meg bonding over their desire to impress others, while Jo and Beth find solace in each other's independent thinking.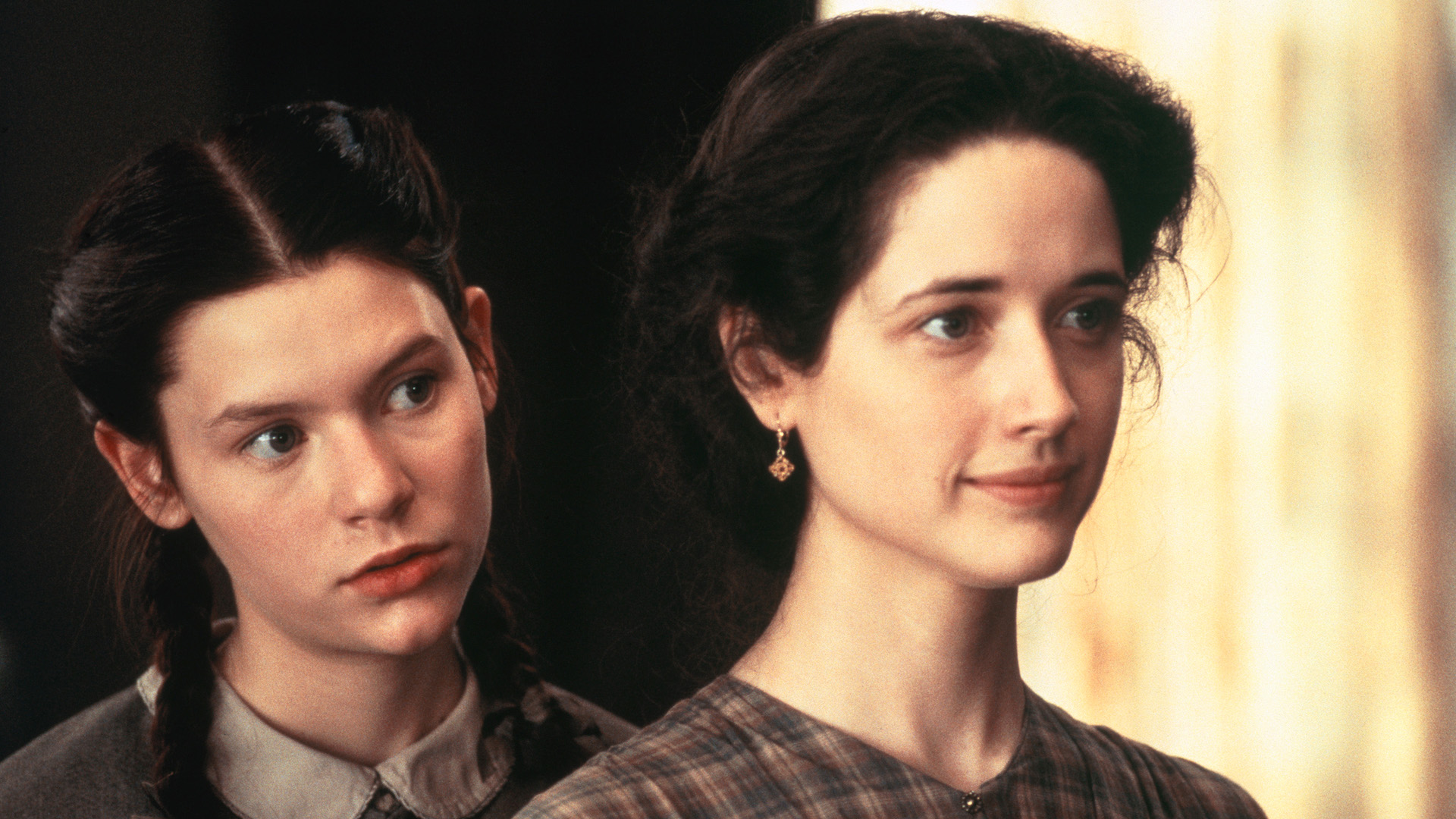 Little Women (1994) didn't just centre women's relationships on screen. Two huge early champions of the project were future super producers Amy Pascal and Denise Di Novi. Pascal reportedly (and smartly) pitched the film as a Christmas movie. And having worked with her on mega hits Heathers and Edward Scissorhands, Di Novi brought Ryder on board, which no doubt helped further sell the studio, and audiences, on a reworking of a 100-year-old story about teen girls directed and written by women. Pascal and Di Novi are, alongside Swicord, producers on Gerwig's upcoming adaptation, which is, fittingly, set for release December 25 of this year.
As we wait for the latest take on Alcott's novel to hit theatres, some people may wonder whether or not it's time to retire the book as cinematic source material. But there's a reason why we're still watching and talking about Armstrong's film 25 years after Janet Maslin of the New York Times dubbed it "the gold standard for girlhood." Quite simply, Little Women (1994) takes women's and girls' stories seriously. And until we see more original narratives akin to it on modern screens, at least we can March alongside Winona and Co. and feel at home.
Stream Little Women (1994) this March on Hollywood Suite On Demand and HSGO!
Find the next playtimes for Little Women (1994) on The Hollywood Suite 90s Movies channel.